Chairshot Shuffle: AEW Taping Locations, Stratus, SummerSlam Spoilers and More! (8/8/19)
Chairshot Shuffle: AEW Taping Locations, Stratus, SummerSlam Spoilers and More! (8/8/19)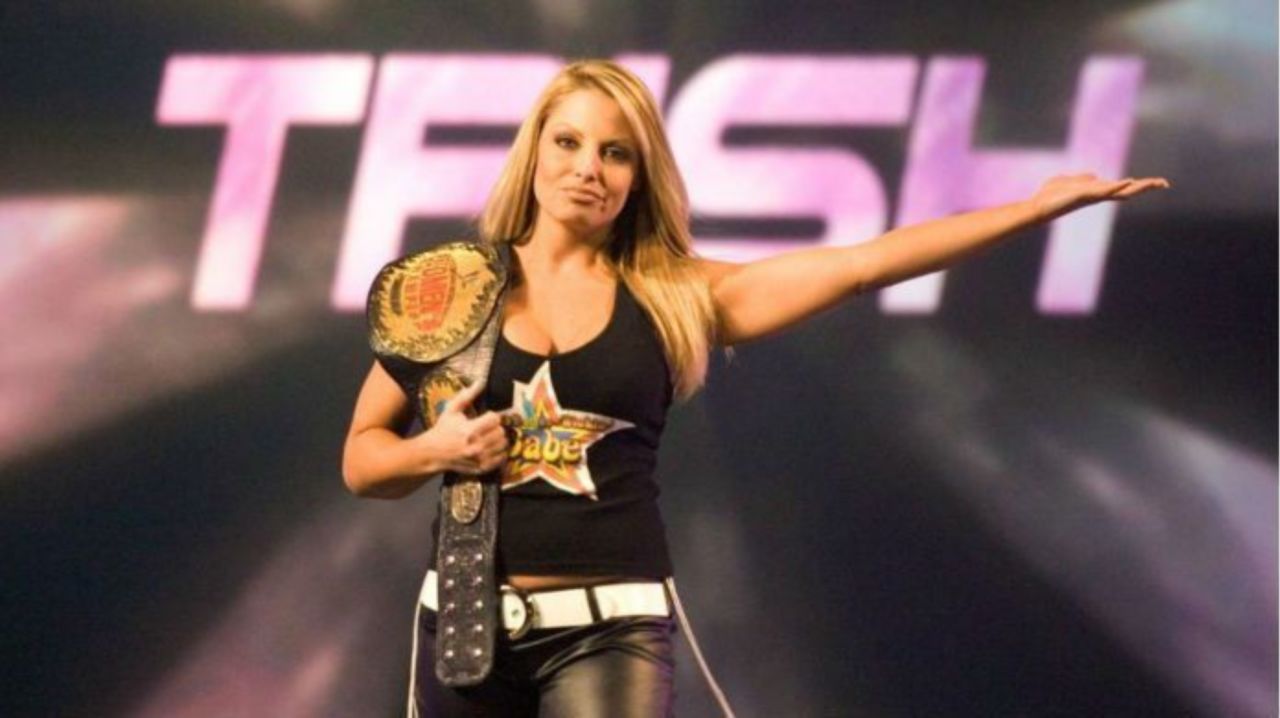 Get caught up to speed with the latest news on AEW Taping Locations, Stratus, SummerSlam Spoilers and More!

Trish Stratus To Retire
Trish Stratus will be stepping into the ring with Charlotte Flair this Sunday at SummerSlam. According to her Twitter, it will be her last wrestling match.
That's a wrap on media day #1! First flight out of Detroit then hopped right into media talking about taking on @MsCharlotteWWE in my FINAL match this Sunday … now on my way home to my littles!!! #SummerSlam @ETCanada @globalnewsto @CherylHickeyETC pic.twitter.com/21e9ZSfXF3

— Queen of Queens (@trishstratuscom) August 7, 2019
Jason's Take
What a run for Stratus. Many consider her to be the best all time when it comes to women's wrestling in the WWE. It will be interesting to watch the match play out Sunday. Will Stratus go out on top? Or will this be the ceremonial passing of the torch to Flair?
SummerSlam Spoiler?
The main event for SummerSlam appears that it will be Seth Rollins taking on Brock Lesnar for the Universal Championship. Local advertisements in the North Dakota market may have spoiled the outcome of the matchup. WWE will be doing a house show run in North Dakota on August 16th, 17th, and 18th, and local advertisements have the main event of Baron Corbin taking on Seth Rollins for the Universal Championship. The advertisement also shows Becky Lynch as Women's Champion.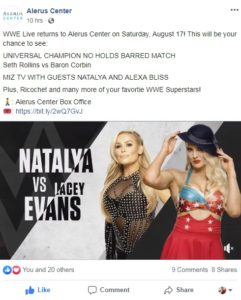 Jason's Take
Most likely the venue has yet to update their advertising, but it's something to keep an eye on.
Bobby Lashley Injured
It has been a few weeks since Bobby Lashley has appeared on WWE TV. According to Pro Wrestling Sheet, Lashley will be out until at least November due to an elbow injury that resulted in bones spurs being removed from the elbow.
Jason's Take
Here is hoping for a speedy recover for Lashley.
Locations For Future AEW TV Revealed
All Elite Wrestling has announced the locations for the 2nd and 3rd episodes of AEW on TNT. October 9th will see the company head to Boston, MA, while the October 16th episode will take place in Philadelphia, PA.
Jason's Take
I would expect more locations for future episodes will be released shortly, as we are a little over 2 months away from the debut of AEW on TNT.