Chairshot Shuffle: Teal Piper, NXT, LAX, King Of The Ring and More! (8/19/19)
Get caught up on the latest news regarding Teal Piper, NXT, LAX, King Of The Ring and More!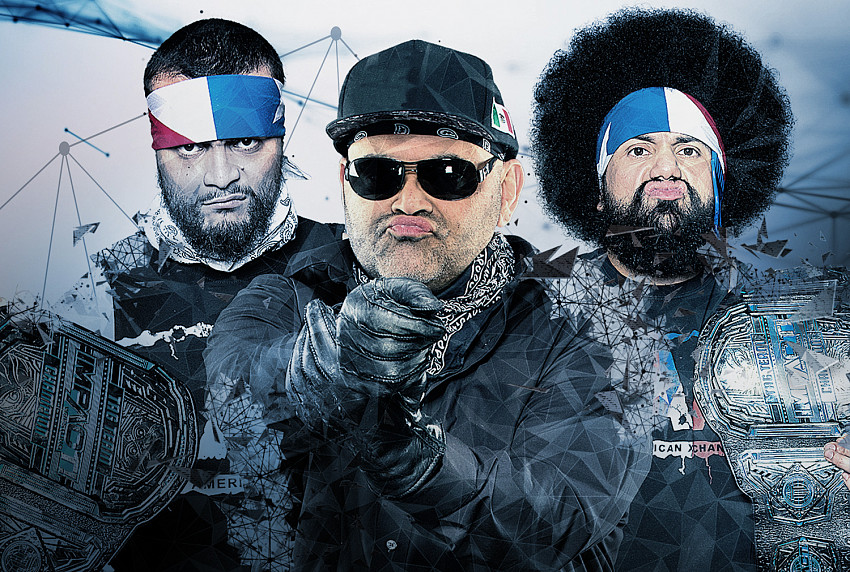 Get caught up on the latest news regarding Teal Piper, NXT, LAX, King Of The Ring and More!

NXT Announcement Coming?
Over the course of the past week, we've discussed the rumored move of NXT to Wednesday nights, and the the FS1 network. According to Dave Meltzer and the Wrestling Observer Newsletter, an announcement could occur as early as this week's RAW that NXT will be moving to 2 hours on Wednesday nights, but on the USA Network. The Observer also went on to state that there had been discussions to move NXT to Wednesday nights for sometime, but the company wanted to wait until AEW set their time slot.
Jason's Take
Many fans consider NXT to be the best wrestling in the United States. I worry that with a move to USA that HHH will be moved to a less hands on role with Kevin Dunn and Vince McMahon having the hands on role with NXT. It has not been announced if the company plans to continue to have NXT events on the WWE Network, or if they will be exclusive to USA. It could be similar to RAW and SmackDown archives on the network where the episodes are roughly 90 days behind due to network negotiation rights.
King Of The Ring Matches Annouced
King Of The Ring tournament matches have been announced for this week's RAW and SmackDown Live. On RAW, Cedric Alexander will take on Sami Zayn and Cesaro will take on Samoa Joe. SmackDown Live will see Kevin Owens taking on Elias, and Apollo Crews taking on Andrade.
Jason's Take
As I have said in previous shuffles, this tournament appears to be a launching pad for a large push for a member of the roster. Looking at these first matchups, Sami Zayn, Samoa Joe, Kevin Owens, and Andrade should be favored heavily.
LAX Leaving Impact
Impact tag team, LAX, have confirmed that they have wrestled their final match with the company. The Wrestling Observer has reported that both WWE and AEW have an interest in the team.
Jason's Take
Many fans have speculated that Chris Jericho's mystery partners for the first episode of AEW on TNT will be LAX. Depending on what direction the company decides to take, either bringing in former big name WWE talent, or work on elevating lesser known (no offense to LAX) talent.
Teal Piper Signs with WOW
Teal Piper, daughter of WWE Hall Of Famer and all time great Rowdy Roddy Piper, has signed with the Women Of Wrestling promotion according to a press released issued by the company.
"Los Angeles, CA (August 17, 2019) – Jeanie Buss, owner of the groundbreaking all-female wrestling promotion WOW – Women Of Wrestling, announced today that Teal Piper, daughter of beloved pro wrestling trailblazer Rowdy Roddy Piper, is the newest Superhero to join WOW's expanding roster. Piper will make her professional wrestling debut for WOW at its September 18 & 19 live events in Los Angeles at the Belasco Theater. Following in the footsteps of fellow wrestling legacy and current WOW Champion Tessa Blanchard, who signed with the promotion in 2018, Piper expects to make her mark by delivering bombastic promo skills that not only resembles her father's famous persona, but will surely create a new generation of Piper fans.
As the talented daughter of the man Ric Flair once called "the most gifted entertainer in the history of professional wrestling," Piper knows what it takes to put on an unforgettable show. As an actress, she has appeared alongside her father in films such as The Portal and Lights Out . She is also a singer-songwriter with an album set to drop very soon. In 2016, Piper and her brother Colt Toombs Piper completed their father's unfinished autobiography, Rowdy: The Roddy Piper Story , which he had begun writing shortly before his death."
Jason's Take
Piper will also be appearing for AEW at the upcoming All Out pay per view. It makes me feel old seeing daughters of wrestlers I grew up watching stepping in to the squared circle. I have to wonder, would a Teal Piper, Charlotte Flair, Tessa Blanchard match be a big draw give their family histories ?