Chris King's WWE Raw Viewpoint: Please Vince Not Again! (8/26/19)
Chris King gives his insight on the Braun Strowman/Seth Rollins angle, and why WWE needs to not make the mistake of turning The Monster Among Men heel again.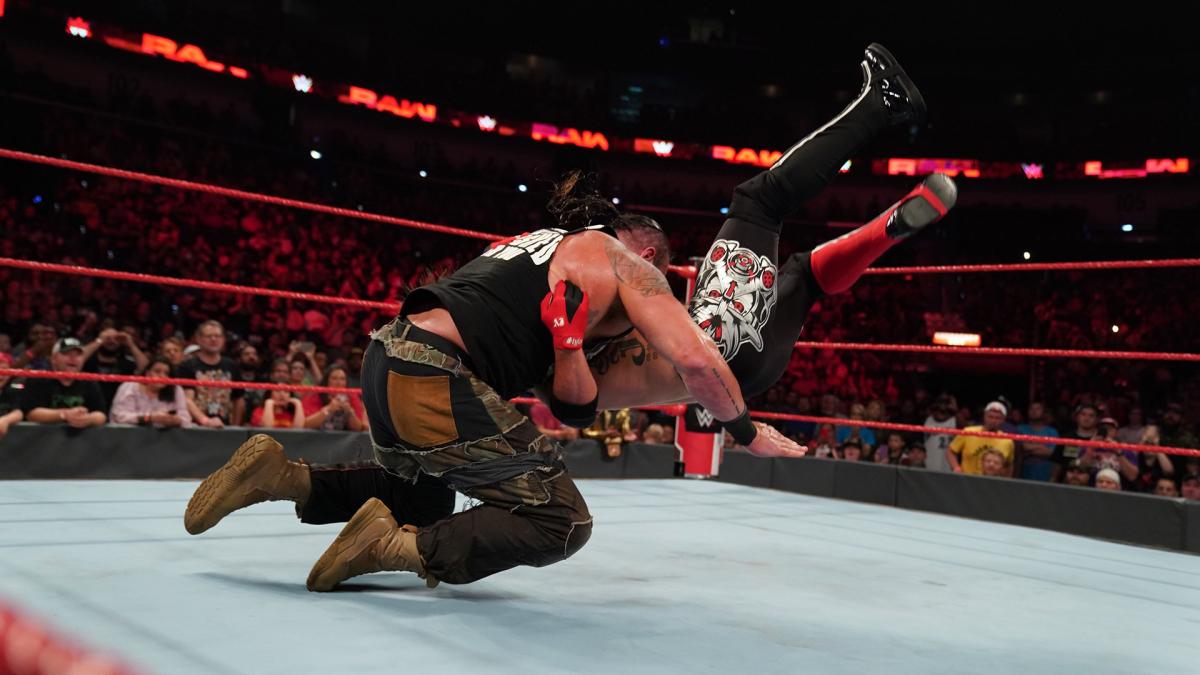 Chris King gives his insight on the Braun Strowman/Seth Rollins angle, and why WWE needs to not make the mistake of turning The Monster Among Men heel again. 
This time last year, The Monster Among Men Braun Strowman was known as The Monster in the Bank, with the Money in the Bank briefcase in his grasps. Strowman was primed to become the next Universal Champion, that's not what happened though is it?
Strowman attempted to cash-in on two separate occasions, one following Brock Lesnar versus Roman Reigns at the 2018 SummerSlam pay-per-view and the following night on Raw. Just when he was about to cash-in on The Big Dog Sierra, Hotel, India, Echo, Lima, Delta… Shield blared through the arena, and Dean Ambrose and Seth Rollins came to the aid of their Shield-mate.
On the following week's episode of Raw, The Monster Among Men and The Big Dog were forced to team up against the dangerous duo of The Scottish Psychopath Drew McIntyre and The Show-off Dolph Ziggler. Strowman shocked the world when he turned heel on his Hell in the Cell opponent and aligned himself with McIntrye and Ziggler.
Unfortunately, The Monsters' plans were thwarted once again at the Hell in the Cell pay-per-view when The Beast Incarnate shocked the WWE Universe and dropped Strowman and Reigns with a thunderous F5 and match ended in no contest.
Fast forward to 2019, when The Monster Among Men defeated The Almighty Bobby Lashley at WWE Super ShowDown. Strowman and Lashley then participated in a series of physical challenges, an arm-wrestling match and a gigantic test to strength Tug of War contest.
The two behemoths clashed on the July 1st episode of Raw in a chaotic falls-count-anywhere match. The match ended in a no-contest when The Monster Among Men drove Lashley straight through the LED board and which forced both men to be taken to medical facilities. They would face-off one final time at Extreme Rules and Strowman walked away victorious.
Two weeks ago, The Monster made his return when he came to the aid of The Beastslayer who was being attacked by The OC. The following week Rollins returned the favor and came his recent unlikely ally's aid.
Later that night, The Monster Among Men and The Beastslayer defeated Gallows and Anderson to win the Raw Tag Team Championships.
Any given night. 2x #Raw Tag Team Championship. #HistoryMakingMonster pic.twitter.com/Tj4TR2NOnU

— Braun Strowman (@BraunStrowman) August 20, 2019
On this week's Raw Strowman formally challenged his tag team partner and the Universal Champion at Clash of Champions.
The last time The Monster Among Men got this close to the richest prize in WWE, the company ignorantly turned him heel and it took forever for the WWE Universe to accept him again as a true babyface. His character is finally getting back to where he was four years ago when he terrorized the entire Raw locker room. I truly believe that Rollins should be the one to turn heel later down the line, but there are zero reasons why The Monster Among Men should turn heel.
Cook's Top 5: Miz Moments
Cook brings the most must see Top 5 of the week! Is it obvious or a MIZtery?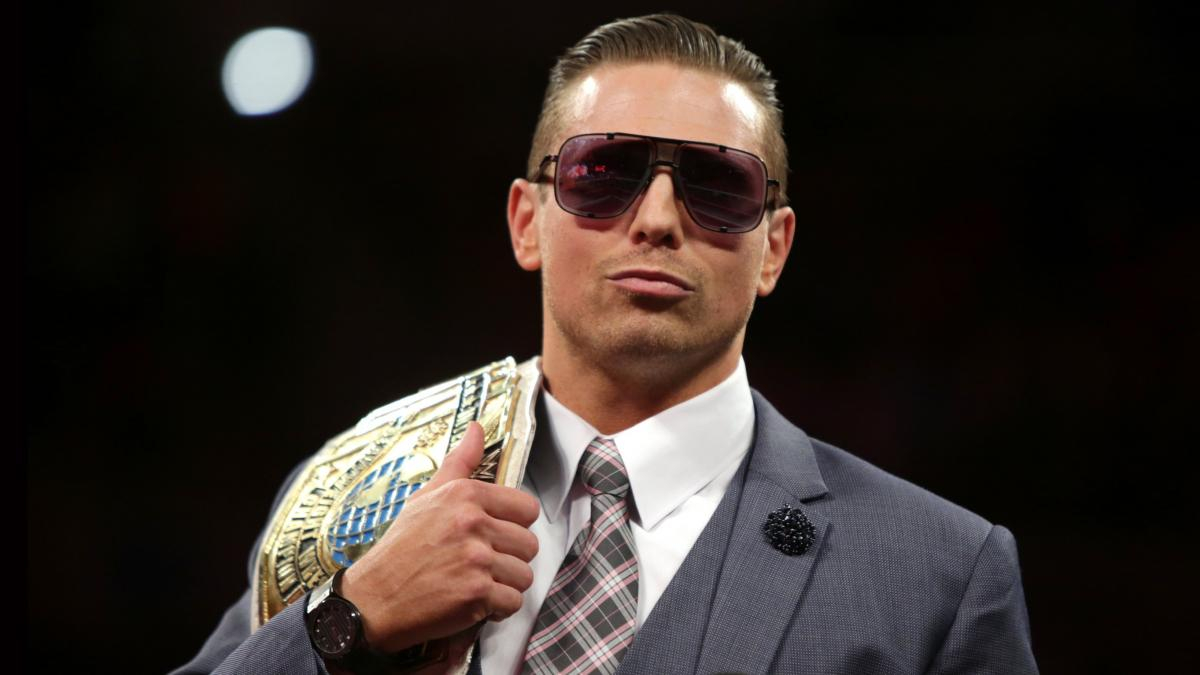 This week is all about our new WWE Champion, The Miz!
Let's be honest, Miz might not hold the Championship for too long. He's got a big match with Bobby Lashley next week. We wish him luck, and maybe something unlikely will happen resulting in Miz holding on to the title longer than anybody expects. Still, I feel the need to get this particular edition of the Top 5 out there as soon as possible.
Here are the Top 5 Miz Moments!
5. Main Eventing WrestleMania
The match itself…not so great. Miz was obviously the third most important person in the match. He also suffered a concussion. But the guy still main evented WrestleMania and beat John Cena, which is something that not too many other people can say. This will remain Miz's biggest WrestleMania match unless they get Bad Bunny to wrestle him this year.
4. A Ladder Match with Dolph Ziggler
Miz & Ziggler have quite a bit in common. Both hail from the Cleveland area. Both prefer to think of themselves as being from Hollywood. They're both egotistical characters that make up for what they might lack in size with ego. They've been in WWE forever with limited changes to their character, pretty much on the same level of the card. Naturally, they get along pretty well & have good chemistry.
2016 saw the best incarnation of their on-screen issues, with Miz & Ziggler trading the Intercontinental Championship back & forth. The Ladder Match ending the feud at TLC is considered by most to be Miz's best match. I don't have a ton of other options off the top of my head, so we'll go with that.
3. The First MITB Cash-In
You always remember your first. At this point in time, much like here in 2021, Miz wasn't seen as the most believable choice to be WWE Champion. However, the man had a briefcase, and, importantly, this was back before the briefcase gimmick was completely run into the ground. So when Miz ran down at the end of Raw to cash in on Randy Orton, it got a tremendous reaction.
People were either really happy or really angry. I was on the angry side of the spectrum, especially since I had a cold and was writing a news column during all of this. Man, I remember when the week or so a year I would a cold was the only time I really felt like crap.
What can I say, Miz has grown on me over the years.
2. Feuding with The King
A lot of old school wrestling fans found it hard to believe that The Miz had become WWE Champion when more deserving wrestlers from their childhood never had been. Heck, Jerry Lawler, a God of Memphis rasslin who piledrove Andy Kaufman into oblivion, had never even gotten a shot at that title, even though he'd worked for WWE for nearly twenty years. Seemed wrong to a lot of people, but nobody expected that wrong to be addressed.
Lawler was celebrating his sixty-first birthday the week after Miz defeated Randy Orton for the WWE Championship. One thing led to another, and Lawler got his very first WWE Championsgip opportunity. In a TLC match! They got the fans believing that Lawler could win the title…until that pesky Michael Cole kept Lawler from climbing further up the ladder.
It was nice to see the King get another important run on WWE television long after we thought it was possible. A large part of the reason it was possible? The Miz. He portrayed himself as just beatable enough that the title change could happen. Also held up his end of the bargin in the promos, which was never easy for Lawler's opponents.
I know everybody likes a title change, but this was the best work Miz did during his first WWE Championship reign by a wide margin.
Honorable Mention: Marrying Maryse
You knew I had to mention this, right?
1. Talking Smack to Daniel Bryan
I've always been a Daniel Bryan guy. Back when he was Miz's "rookie" on NXT, I thought the idea that Miz would have something to teach him was a bit outrageous. It was an interesting pairing though, and the Miz/Bryan relationship/rivalry has provided plenty of compelling moments over the years.
None moreso than the night where Miz did something that a lot of people didn't think was possible: make himself seem right & Daniel Bryan seem wrong. The way Miz defended himself in this tirade was pretty much impossible to argue with. Maybe Miz doesn't wrestle the way that hardcore wrestling fans would like, but he is pretty much the prototypical WWE Superstar of his era. He always works hard, is never hurt, and you don't have to worry about him embarrassing himself or the company.
This promo raised Miz's character to another level at the time, and definitely added some fuel to the fire for Bryan's eventual return. If you want to see one Miz promo that sums up who he is & was, this would be it.
Bodeen's Top 5 Moments: WWE Elimination Chamber 2021
Bodeen Green is back with your look at his Top 5 Moments from WWE Elimination Chamber!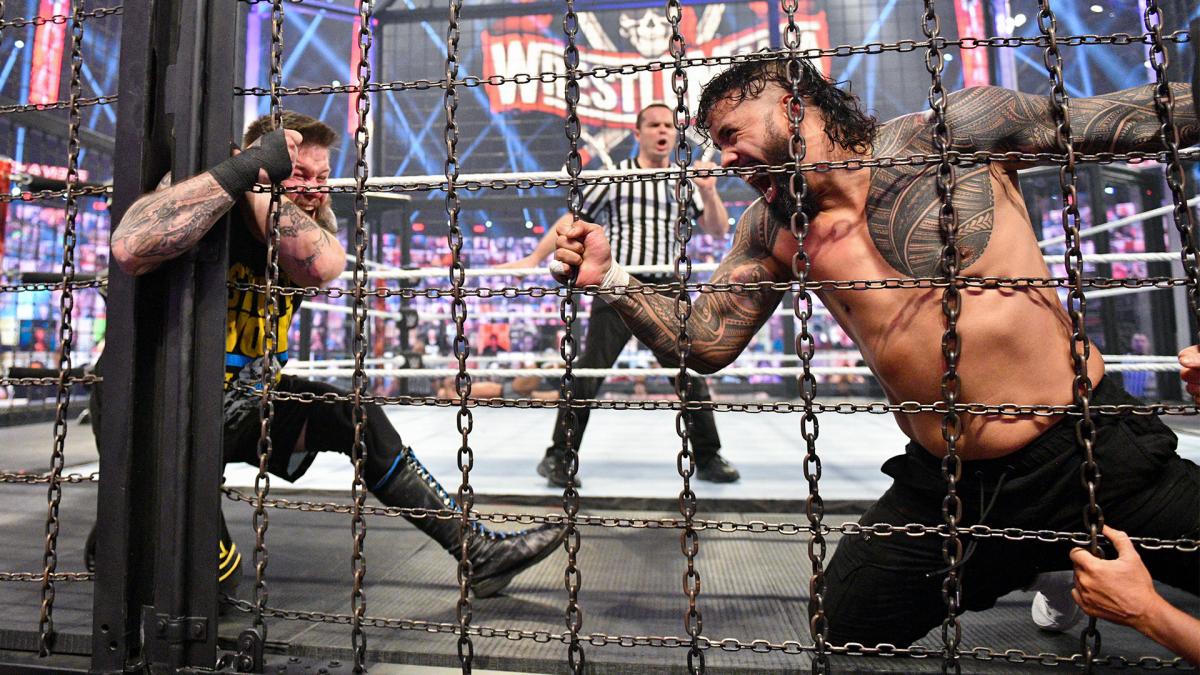 Bodeen Green is back with your look at his Top 5 Moments from WWE Elimination Chamber!
Due to the short build between the Royal Rumble and Elimination Chamber, there was a general lack of excitement from fans heading into the Elimination Chamber Pay-Per-View, especially with the lack of established matches on the card. Despite this, the Elimination Chamber was still a solid show to watch, mainly due to both chamber matches being fun to watch, with the last chamber match, having a shocking but awesome twist.  So as we leave the Elimination Chamber and take yet another step forward on the Road to WrestleMania, let us look at the top 5 moments that stood out on this short but solid show.
5. Riddle becomes United States Champion
Heading into this match, it seemed highly unlikely that Riddle would beat the United States Champion, Bobby Lashley. Even though the match was a triple threat match and Riddle did not have to pin Lashley to win the title, fans had seen Riddle lose to Bobby time and time again, making it seem the only real threat to Lashley's title reign in the match was Keith Lee. However after Lee was taken out and John Morrison won a match on the pre-show earlier in the night, things seemed somewhat possible for Riddle.
All three men looked good in this match, as Lashley dominated the start of the match, helping fans get their breath back from the opening Elimination Chamber. This would force Riddle and John Morrison to team up on Lashley, despite being teamed up on Lashley would fight back and seemed to have things won as he put the hurt lock on John Morrison, only for Riddle to attack Lashley with the crutch belonging to MVP and pin John Morrison to become United States Champion
Yet again, special credit has to be given to MVP as a manager, he serves a purpose and actually looks like he's being effective in helping Lashley. An example of this was MVP encouraging Lashley to stay outside the ring to recover as Riddle and Morrison treaded blows inside the ring.
4. The Tribal Chief reigns supreme for now
Instead of defending the Universal Championship inside the Elimination Chamber, Roman Reigns would use his power to face the winner of the SmackDown Elimination Chamber match, straight after the match. This was yet another great heel move from Roman as it once again showed how much power he has backstage due to his bloodline and role as a main-event player.
After Daniel Bryan survived a brutal chamber match, Roman Reigns would come out straight after the match, giving Daniel Bryan little time to recover. Roman would go to spear Daniel, only for Daniel to reverse it into the Yes Lock, making the impossible seem possible, only for Roman to counter and punish Daniel, locking in the guillotine for the win.
After holding the Universal Title, Roman would be hit with a spear by Edge, who seemed to copy Roman from earlier on SmackDown as he whispered in Roman's ear, before pointing to the WrestleMania sign, giving fans his answer on who he's gonna face at WrestleMania.
3. An Awesome finish
After The Miz won the Money In The Bank briefcase at Hell In A Cell against Otis, it seemed like every Pay-Per-View he would give Drew McIntyre a threat, stating he was going to cash in, however as time went on, it seemed more unlikely he would ever successfully cash in the Money In The Bank briefcase and win the WWE Championship from Drew McIntyre.
Each after he pulled out of the Elimination Chamber match, it still seemed unlikely Miz would cash in successfully, especially with it being so close to WrestleMania. However, after we saw backstage footage of The Miz talking to MVP backstage before the Elimination Chamber match for the WWE Championship, things started to become interesting.
After McIntyre had won the Elimination Chamber match to retain his WWE Championship, Bobby Lashley would come out and dominate Drew, leaving The Miz to cash in on Drew, allowing Miz to win the WWE Championship, putting a massive twist on the Road to WrestleMania.
2. McIntyre survives the Elimination Chamber   
The Elimination Chamber match was filled with heaps of sub feuds, especially with the WWE Champion, Drew Mcintyre who had old rivals in Randy Orton and AJ Styles, as well as a new feud with his former best friend Sheamus, despite this, Drew would keep a level head and dominate everyone in the match, before eventually hitting a claymore on AJ Styles to win the match and retain his title before The Miz would cash in.
Jeff Hardy and Randy Orton would start the match before Drew would come in and dominate both men. Kofi Kingston would come in next and hit Orton with a roll-up to score a shock elimination. Orton would RKO both Hardy and Kofi, allowing Styles to have an advantage as Omos helped destroy his pod, so Styles could enter early in the match. Kofi would be eliminated by Sheamus, as well as Hardy who was eliminated by Drew.
AJ, Sheamus and Drew would trade blows, with Sheamus hitting Drew with a Brogue kick, only for Styles to hit the Phenomenal Forearm on Sheamus to eliminate him. With Drew now battered and broken Styles would attempt a Phenomenal Forearm on Drew, only for Drew to hit a Claymore Kick in mid-air to survive and win a great Elimination Chamber match.
1. Daniel Bryan goes the distance 
Despite the Elimination Chamber match for the WWE Championship being a great match I personally found the opening chamber match earlier in the night much more enjoyable. It felt much more smooth and natural than the later chamber match with all 6 men involved looking strong with Daniel Bryan, being the clear MVP of the match as he entered the chamber first with fellow dark horse Cesaro and went on to win his third Elimination Chamber match.
Cesaro and Daniel would start things off slow as they entered the match first. King Corbin would then come out, followed by an irate Sami Zayn who could not believe we entered forth. Corbin would be the first eliminated after Cesaro put him the Sharpshooter. Kevin Owens and Jey Uso would then come out with Owens eliminating Sami. As Sami exited the ring Jey would trap Kevin's arm in the Chamber door, superkicking him then eliminating him.
Cesaro would then mount a comeback only for Jey to ruin his momentum as he superkicked Cesaro and hit a splash to eliminate him. Jey would then attempt a splash of a wounded Bryan, only for Bryan to get his knees up and hit Jey with the running knee to win the Elimination Chamber match.
These were my top 5 moments from the Elimination Chamber. What were your top 5 moments and what did you think of both Elimination Chamber matches? Let us know in the comments below.