Cook: AEW and the Rebirth of Tully Blanchard
Steve Cook, old school fan at heart, looks at Tully Blanchard and his rebirth in AEW. Him feuding with a Rhodes seems to be a great spark for that…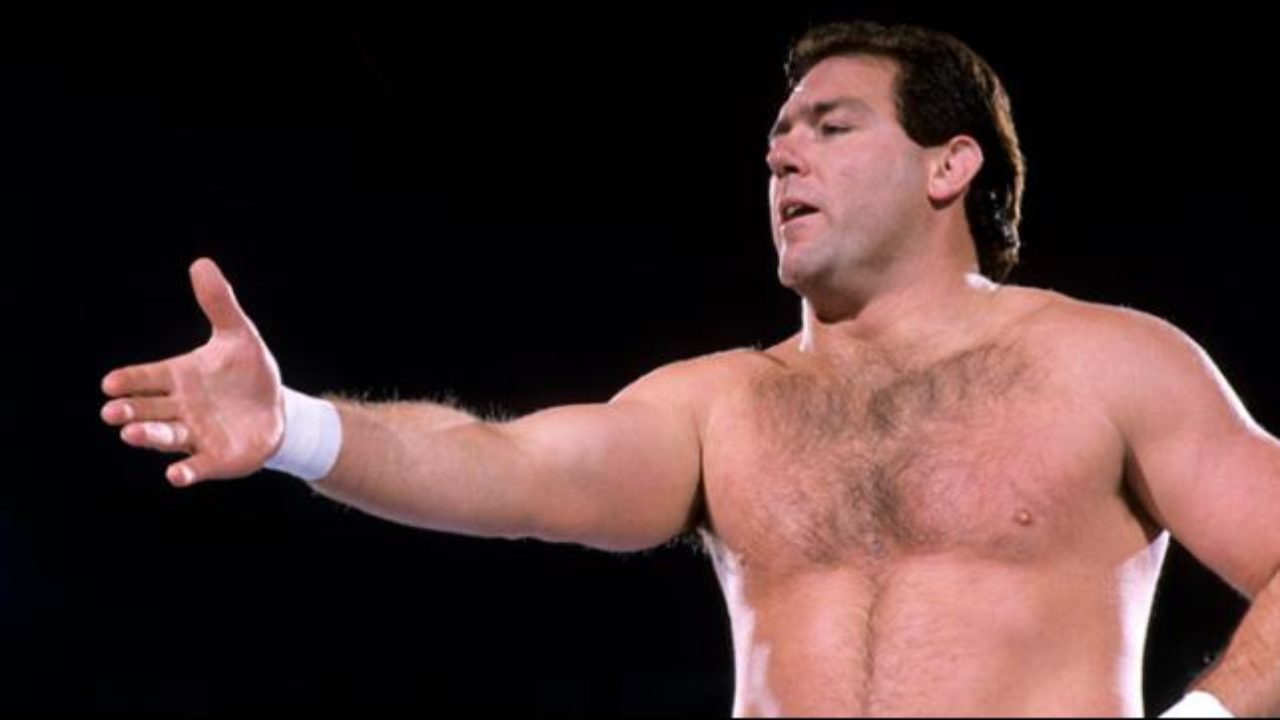 Steve Cook, old school fan at heart, looks at Tully Blanchard and his rebirth in AEW. Him feuding with a Rhodes seems to be a great spark for that…
I didn't find out that WCW was a thing until 1992. This means that my first exposure to the Four Horsemen was through the 1993 edition of the group. That's right: Ric Flair, Arn Anderson, and…Paul Roma. I was all about Flair & Anderson, but even nine year-old me knew that Roma was glorified enhancement talent in the WWF. Even if Roma wasn't particularly impressive, WCW still put over the status of being a member of the Horsemen as being a big deal. I read magazines with articles talking about the history of the Horsemen & listing all the illustrious members of years gone by. Guys like Barry Windham, Lex Luger & Sid Vicious were easily recognizable to me. Ole Anderson had been on television around the time and was part of the booking committee.
There was one guy that WCW didn't mention that much, though. Even though he was one of the original Four Horsemen, his name rarely came up when people talked about the group. It's easy to understand why, especially considering this was before the days where classic footage was available 24/7/365 for the low price of $9.99 per month. Wrestling companies have always promoted the history convenient to them, featuring the people they care about at a given moment.
Nobody with the power to promote wrestlers as "legends" had any reason to give such status to Tully Blanchard.
For one thing, Tully had rubbed nearly everybody the wrong way at one point or another. The qualities that made him the one member of the Horsemen that nobody liked or respected were also evident in his real-life character. There wasn't much difference between Tully on-screen & Tully off-screen. If he didn't like the way something was going, he had no problem telling everybody about it. From all accounts, Tully Blanchard could be a really big pain in the ass.
People put up with it because he was great. Once he slipped up & made mistakes, people were ready to cast him aside. Tully had the misfortune of being drug-tested on one of his last nights with the WWF when he had done cocaine earlier in the day. This was inopportune timing, as he was ready to head back to WCW and get a big-money contract. Once WCW found out he failed a drug test, that money wasn't coming.
Instead of going to WCW, Tully pretty much left the business. He made a few random appearances here & there, but instead of finding work in wrestling, Blanchard found Jesus. While pro wrestling was going through another huge boom period in the mid to late 1990s, Tully was working as a minister & spreading the word of the Lord. It seemed as if Tully had moved on from wrestling, wrestling had moved on from Tully, and both parties were content. Tully Blanchard was the Forgotten Horseman, but he had more important things going on anyway.
Slowly but surely, Tully got back in the mix.
Tully looked into getting a producer job with WWE in the mid-2000s. That didn't pan out, but he did get to appear on some DVDs chronlicing the history of the Four Horsemen, Starrcade & other NWA/WCW related topics. He even got inducted to the WWE Hall of Fame along with fellow Horsemen members Ric Flair, Arn Anderson, Barry Windham & J.J. Dillon.
WWE was fine with featuring Tully matches on their DVDs when the occasion called for it, and as more & more footage became available to the common fan, more fans became aware of Tully's history. Which was pretty cool, but what really set things into motion for Tully's relevance was when a new Blanchard came along.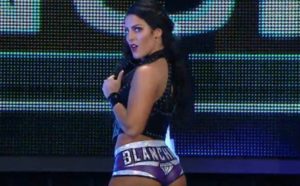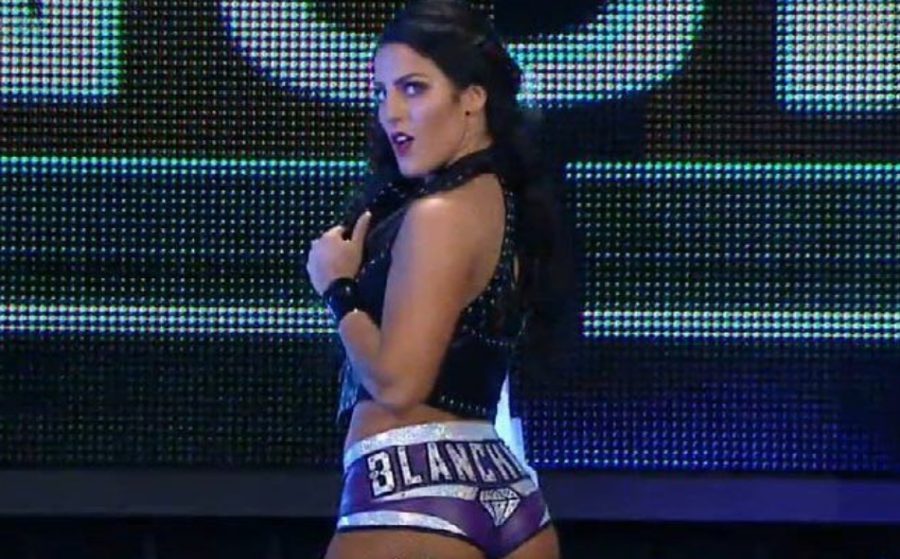 Tessa Blanchard has become one of the hottest names in the wrestling business. She's one of Impact Wrestling's top stars, a former Knockouts Champion that's recently been main eventing shows against men. Tessa is currently the AAA Reina de Reinas Champion & the WOW World Champion, and has held championships pretty much wherever she's wrestled. One has to believe that when her Impact contract expires, she'll be making a larger sum of money for a larger promotion.
She was on the All In show last year, and Tully was right there alongside Tessa & her stepfather. It's still so weird to me that Magnum TA ended up marrying Tully Blanchard's previous wife, but either way, it was a pretty cool moment. Once All Elite Wrestling became an official thing, they weren't allowed to use Impact Wrestling talent. So you won't be seeing Tessa on All Out.
However, you will be seeing Tully.
There are a couple different ways to look at this. From a business perspective, this feels pretty similar to when college basketball programs hire high school or AAU coaches of recruits they're targeting. You get one while hoping to get the other. Hiring Tully while hoping to get Tessa once her contractual obligations expire makes a ton of sense.
But there's a little more to it than that. We all know that Cody is a huge fan of Jim Crockett Promotions & WCW. It's the wrestling he grew up on that his father was a huge part of creating. Tully was one of Dusty Rhodes' top opponents throughout the 1980s. He was a proven commodity as a heel that Dusty could plug into any position against any babyface.
AEW is targeting that lost Southern rasslin' audience. They've got Jim Ross & Tony Schiavone as part of their commentary team. Cody & Dustin Rhodes have that connection to the past. Chris Jericho wrestled for WCW when it was at its highest popularity. Oh, and the weekly show is on TNT.
Tully Blanchard feuding with a Rhodes family member just feels like pro wrestling.
It's a big deal for Shawn Spears. We know his history as the guy that was a pretty good wrestler, but was always missing a little something. When he attacked Cody at Fyter Fest, many people groaned because they wanted to see a fresher face feud with Cody. It seemed like a foregone conclusion that Cody would roll over Spears & send him packing to the preliminary matches. Adding Tully to Shawn's side makes things more interesting. Blanchard hasn't appeared in this role on a major stage before. It's new & interesting to all of us.
Some folks will be predisposed to not like some of the newer things AEW will be presenting. Maybe they'll change their minds once they give the show a try. To get those people, you need to present something they can understand. Old school wrestling fans can understand Dusty Rhodes' son versus a wrestler represented by Tully Blanchard.
Tully Blanchard has gone from being the forgotten Horseman to the one with the biggest impact on where the wrestling business is heading. Who would have imagined that?