King: This Week's Edition Of The Roman Reigns Murder Mystery
Chris King is on the case for the ongoing investigation on who's trying to kill Roman Reigns, with this week's latest developments.
Chris King is on the case for the ongoing investigation on who's trying to kill Roman Reigns, with this week's latest developments.
Last week The Big Dog beat a name out of WWE's "Best Kept Secret" Buddy Murphy, who gave up the monstrous Rowan who was caught on camera leaving the scene of the crime on July 30th during the backstage accident. Tuesday night Daniel Bryan accused Murphy of being a liar, while also claiming that he and his insurance policy had nothing to do with it. Bryan utilized his wizardry of words to slam the WWE Universe for their ignorance and naiveté. "Somebody tells a lie, it gets spread on social media, and all of a sudden, it becomes the truth!"
Roman Reigns faced Buddy Murphy in a hell of a hard-hitting match later in the show, The Big Dog was victorious but Murphy proved why he sure as hell belongs on the main roster! This week Bryan and Rowan storm through the locker room forcing Murphy to stay this time once more, and Rowan tossed him over a table followed by pinning him against a wall. Murphy still refused to state their innocence, so Rowan dumped him into the trash can!
Later in the show, Roman was on the hunt for the two "suspected" assailants Bryan and Rowan. The episode ended with Bryan and Rowan demanding an apology from The Big Dog as he did Samoa Joe, Bryan assured Roman that they knew the suspect's identity and we would find out next week.
My Top 5 Picks For The Mystery Assailant
Samoa Joe: Joe and Roman have such a bitter rivalry, and just because Joe came to his aid after a hit-and-run attempt doesn't mean that his beef with The Big Dog is over yet. This could ultimately turn out to be a methodical ruse, to take down his nemesis by hiring an assailant to take him out.
Seth Rollins: Before you debunk this idea, here me out. During The Beastslayer's road to WrestleMania to challenge for the Universal Championship, Roman triumphantly returned from his leukemia flare up and immediately stole Rollins's thunder. I know that right now that Rollins is portraying a sympathetic babyface currently, I still wouldn't put it past The Architect for designing a masterplan to take out his former Shield-mate.
The Fiend: At SummerSlam, the WWE Universe witnessed the debut of Bray Wyatt's alter-ego The Fiend, who decimated Finn Balor in short fashion. To say Bray and Roman have a rough past would be an understatement, who could forget Bray shocking the world when he viciously attacked him costing him the 2015 Money in the Bank briefcase. While Finn is rumored to be taken a few months off from WWE and that's likely the reason why The Fiend targeted him, perhaps Bray is sicking The Fiend to get revenge on his former opponents.
Daniel Bryan: At WrestleMania 35, Bryan lost his WWE Championship to Kofi Kingston, while Roman, on the other hand, defeated Drew McIntyre at the Show of Shows. Following Bryan's loss, he and the monstrous Rowan became SmackDown Tag Team Champions, while Roman was stealing all the spotlight as the newest member of the Blue brand. Maybe the self-proclaimed Planet's hero decided enough is enough and constructed a heinous attack on Roman himself.
Luke Harper: While this is not who I think it will be, I've been seeing this scenario all over social media. In April it was announced that Harper asked for his release from his WWE contract, instead the powers to be froze his contract and adding six months for injury remaining until 2020. Prior to Harper's injury, Rowan and Harper had revamped characters in a tag team dubbed "The Bludgeon Brothers." Once Harper was sidelined with his injury, Rowan was MIA until his recent pairing with Bryan. It is a real possibility that Rowan was observing the damage caused on July 30th by his former Bludgeon Brother, it definitely would be better than one of the toughest and versatile wrestlers sitting on the couch at home.
Now give me your educated guess on who is trying to murder Roman Reigns in the comments below!
King: Top 5 Championship Matches in WWE Royal Rumble History
Chris King looks at the best championship matches that have taken place at a WWE Royal Rumble event!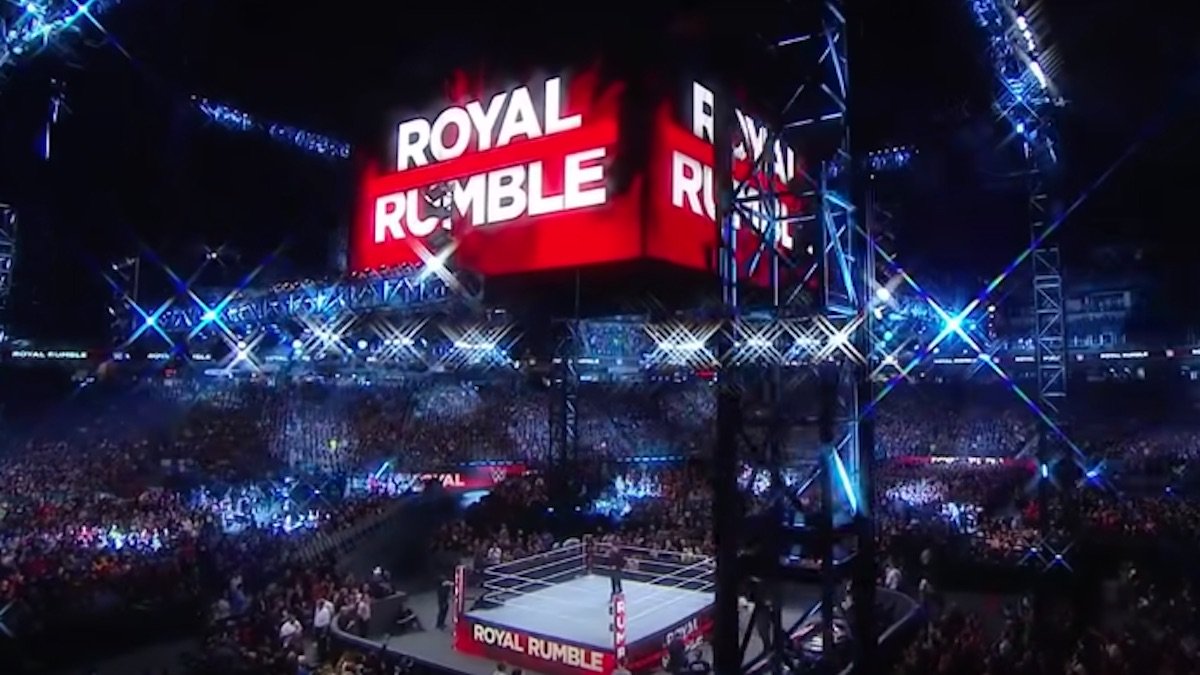 Chris King looks at the best championship matches that have taken place at a WWE Royal Rumble event!
I have gone back in time to reflect over Royal Rumble's over the last decade. From 2012 to 2022 the WWE Universe bared witness to some amazing matches including AJ Styles defending his WWE Championship against Kevin Owens & Sami Zayn, The Rock defeating CM Punk and ending his historic championship reign, and even the 'Beast Incarnate' Brock Lesnar successfully defending his WWE World Heavyweight Championship against John Cena & Mr. Money in the Bank Seth Rollins in a classic triple-threat match.
Here are the top five championship matches at the Royal Rumble over the last decade.
Honorable mentions:
Brock Lesnar VS. Finn Balor (Universal Championship): Royal Rumble 2019
Brock Lesnar VS. Kane VS. Braun Strowman (Universal Championship): Royal Rumble 2017
Randy Orton VS. John Cena WWE World Heavyweight Championship (Royal Rumble 2014)
Daniel Bryan VS. AJ Styles (WWE Championship): Royal Rumble 2019
Top 5 Royal Rumble Championship Matches 
5. Kevin Owens vs. Roman Reigns (Universal Championship): Royal Rumble 2017
In August of 2016, the WWE Universe was shocked when Triple H turned on his former protege Seth Rollins and essentially handed the Universal Championship to Kevin Owens in a crazy fatal-four-way match. Over the next few months, Owens and Chris Jericho would become best friends and true enemies of Rollins and former Shield-mate Roman Reigns. After Reigns was screwed out of the title at Roadblock they would deliver a Shield bomb through the announce table to Owens.
Reigns and Owens would battle again at the Royal Rumble this time, Jericho would be locked inside of a shark cage to prevent interference. Both superstars delivered an impressive performance and threw out everything to defeat one another. Reigns was minutes away from winning the Universal Championship until Braun Strowman obliterated him, which allowed Owens the conniving champion to keep his title.
4. CM Punk vs. The Rock (WWE Championship): Royal Rumble 2013
The self-proclaimed 'Best in the World' CM Punk was on a complete tear going through the roster successfully holding the title for a historic 434 days. At Raw 1000, The Rock came back and challenged whoever was the champion at the time to a WWE Championship match at Royal Rumble. Later in the night, Punk would turn heel attacking 'The People's Champion' and aligning himself with Paul Heyman shortly afterwards.
The Shield would work as mercenaries for Punk to retain his title since the 2012 Survivor Series where they debuted. Vince McMahon informed Punk that if The Shield got involved in the championship match he would be stripped of the title. After twenty minutes of back and forth action between champion and challenger, the lights went out and The Shield interfered yet again. McMahon came out to strip Punk of his championship but, The Rock had other plans and the match was restarted. The People's Champion would deliver the People's Elbow to end the historic reign of Punk.
3.  Roman Reigns vs. Seth Rollins (Universal Championship): Royal Rumble 2022
'The Head of the Table' Roman Reigns had conquered all of his challengers on Friday Night SmackDown, so a handpicked wild card was chosen from Monday Night Raw to challenge for the Universal Championship. Enter Seth 'Freakin' Rollins. The two former Shield-mates had faced each other in the past but, this time felt different. Reigns was the arrogant and cocky heel while Rollins portrayed more of a tweener character. Rollins mocked the champion's historic title reign and infuriated Reigns the go-home episode of SmackDown.
The Universal Championship match was the first match to open the show to a white-hot crowd. Reigns made his long grand entrance waiting for his challenger until a familiar theme erupted throughout the WWE Universe. Rollins not only mocked The Shield's old entrance through the crowd but, was also decked in full Shield attire which pissed off the champion.
I feel like it's impossible for these two superstars to have a bad match. They have incredible chemistry whether as partners or rivals. Reigns locked in his challenger with the Guillotine Choke but Rollins made it to the ropes. The Tribal Chief was relentless and would not break the hold so Rollins won by disqualification.
2. AJ Styles vs. John Cena (WWE Championship): Royal Rumble 2017
Let me start of by saying this was a very difficult choice to make because I went back and forth on making this number one. 'The Phenomenal' AJ Styles shocked the world in 2016 not only for turning heel on John Cena but, beating him at Money in the Bank via shenanigans and SummerSlam completely clean in the middle of the ring. Styles went on to have an incredible run as WWE Champion over on SmackDown Live.
Cena went off and did his own thing after a devastating loss to his rival but, came back returned in time to challenge for the title to not only become a sixteen-time champion but to tie the illustrious record held by Ric Flair. Both superstars used every maneuver in their arsenal to win the match, but it came down to the final sequence to understand where Cena's passion lies. Mr. Never Give Up hit the Attitude Adjustment and deadlifted Styles to deliver another thunderous AA to become the sixteen-time WWE Champion. What a freaking match!
1. Brock Lesnar vs. Seth Rollins vs. John Cena (WWE World Heavyweight Championship): Royal Rumble 2015
Even though the match before was tieing the legendary Ric Flair's championship record, I still can say with full confidence that this triple threat match is one of the best matches in Royal Rumble history. Brock Lesnar had an impressive 2014 starting off with ending The Undertaker's undefeated streak at WrestleMania, and then obliterating John Cena at SummerSlam to win the WWE World Heavyweight Championship.
At Night of Champions Cena was minutes away from winning the title and defeating 'The Beast Incarnate' until the arrogant Mr. Money in the Bank Seth Rollins caused a disqualification. Leading up to the Royal Rumble, Cena and Rollins would face off in a tables match at the TLC pay-per-view, while Lesnar vanished. A huge triple threat match was set for the 2015 Royal Rumble pitting all three superstars against each other. Rollins who was still holding the briefcase bragged about if he didn't win the title with Plan A, he would just cash-in and become the champion with Plan B.
From the moment the bell rang, the action began between Cena and Lesnar. Rollins played the manipulative cocky heel picking his moments to strike. Rollins and Cena took out The Beast on the outside to make it one-on-one. Lesnar was stretchered out of the match but miraculously came back and displayed his freakish strength taking anyone who moved to Suplex City. Rollins hit the champion twice with his briefcase and set up for the Curb Stomp. Lesnar bounced up and delivered a thunderous F5 to retain in a fantastic match.
I love this match so much because it was the first time that I believed Lesnar can deliver a great match and good story when he wants to. We've experienced this in his matches against AJ Styles, Daniel Bryan, and even Finn Balor. The Beast is a very smart performer and knows how to sell for his opponents to make them look like a megastar.
There you have it, those are my top five championship matches at Royal Rumble. Let me know what you think!
Greg DeMarco's Top 5: WWE WrestleMania 39 Opponents For Roman Reigns Not Named The Rock
The Road to The Royal Rumble is here, which means we will soon have an opponent for The Tribal Chief! Greg DeMarco explores potential candidates…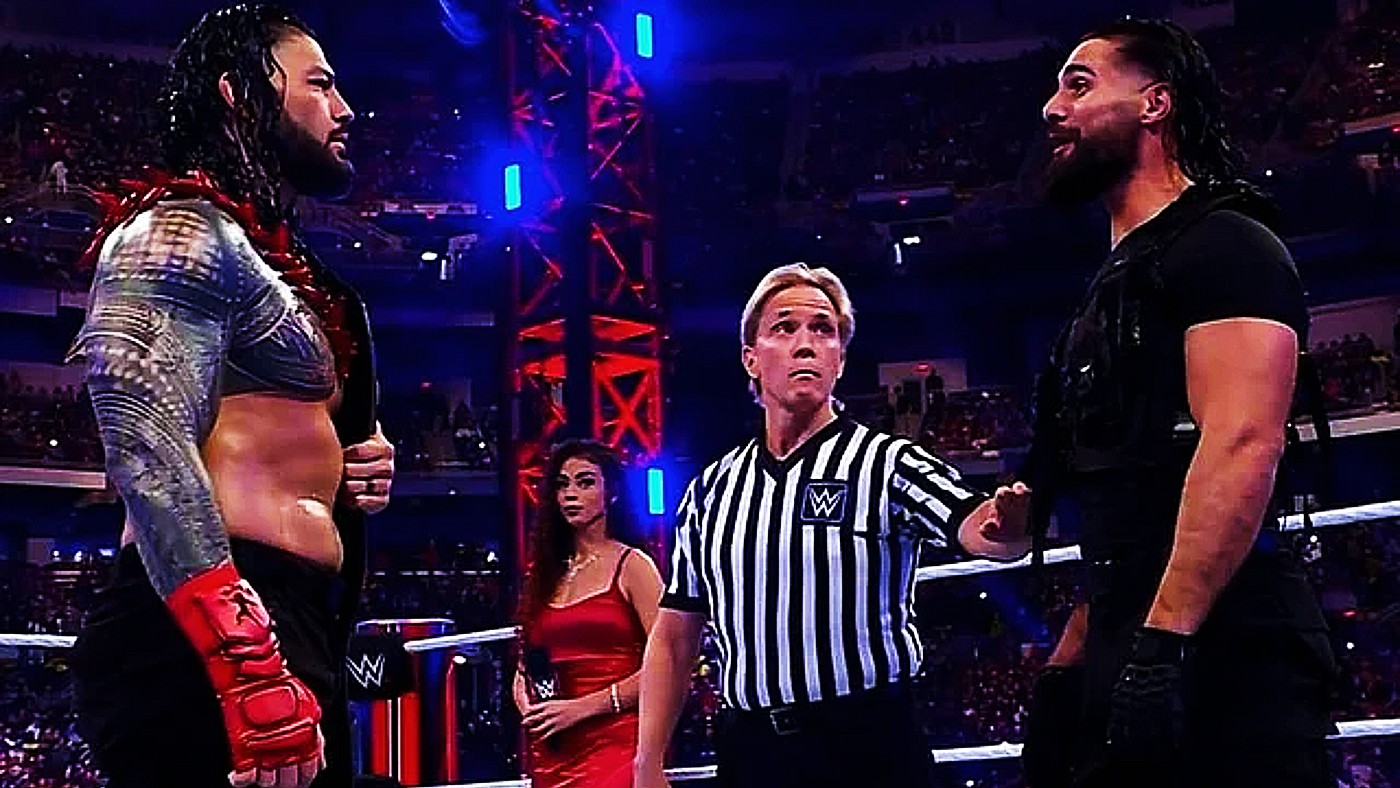 The Road to The Royal Rumble is here, which means we will soon have an opponent for The Tribal Chief! Greg DeMarco explores potential candidates…
Daddy's back with something for you that is meant to be fun–and a distraction from the news surrounding Vince McMahon's (likely terrible) return to WWE. Being a fan is meant to be fun, and one of the most fun things we get to do is look ahead to WrestleMania.
The main question, for this article at least, is who will be Roman Reigns' opponent at The Granddaddy Of 'Em All? Now everyone wants it to be The Rock, so we will explore the alternatives to that match.
In order to do that, I am making the following assumptions, even if some might not be true in the end:
Roman Reigns only wrestles one match, the final match on Night 2.
Roman Reigns is defending both the WWE and the Universal Championships in that match.
Roman Reigns–and this is just purely me–is not losing.
Honorable Mentions
I did have a few ideas who simply didn't make the list. Check 'em out:
Drew McIntyre – Simply put: Why? Why would we put Drew McIntyre against Roman Reigns in a football stadium when we just saw him against Reigns in a football futbol stadium last fall?
Kevin Owens – Similarly, why would we do this right after we do it at the Royal Rumble?
Karrion Kross – Ok, now I'm just trolling you. He ain't the guy, brother–not with this gimmick.
Ricochet – Personally, as an underdog babyface against Roman Reigns, I love Ricochet winning the Royal Rumble and challenging The Tribal Chief. But we have a better underdog on the list already.
With that all out of the way, it's time to have some fun. I give you…
My Top 5 WWE WrestleMania 39 Opponents For Roman Reigns Not Named The Rock
5. Sami Zayn
The bloom is off the rose for Sami Zayn, at least in the eyes of The Tribal Chief. The eventual turn is one of the most telegraphed things in recent memory, and in this instance that is perfectly fine. Sami Zayn is insanely over, and him fighting the uphill battle with The Bloodline would get him Daniel-Bryan-Danielson-at-WrestleMania-30 levels of heat along the way.
People love Sami Zayn. His awkward charm and seemingly unlimited charisma won over the audience so well that his storyline with The Bloodline had to get extended multiple times over. However, it's obviously coming to an end.
The obvious match is Kevin Owens & Sami Zayn against The Usos, but you could also slot Kevin against Solo Sikoa if Sami were to indeed get the nod.
4. Bron Breakker
You probably think I'm crazy, and I totally get it. Bron Breakker comes from NXT and goes right to the WrestleMania main event?
If you want to create a new star in Bron Breakker, this is how you do it. (At least, it's one way you can do it.) Look at Roman Reigns himself–part of the story of his WrestleMania 31 challenge of Brock Lesnar was that he was growing into the role. JBL told the story on commentary, and the match was all about Roman ascending to the level of Brock.
Of course it was all the perfect set-up for Seth Rollins to give us the greatest Money In The Bank cash-in in WWE history, but in the process Roman proved that he belongs.
So make this year's Royal Rumble the ultimate opportunity–the most shocking winner since Rey Mysterio, the NXT Champion Bron Breakker.
3. Seth (Freakin') Rollins
Seth Rollins seems to be in a never ending program with Austin Theory, and it's time to move on. Seth is an automatic main eventer in WWE at this point. He's a made man, probably the next biggest star (on the men's side) in WWE after Roman Reigns.
And he also has a very specific distinction that no one else has: a singles victory over Roman Reigns since he made his huge return in 2020. Yes, it was by disqualification, but he has proven his abilities to get inside the head of the Tribal Chief.
And Seth Rollins is going to have a match at WrestleMania, and 50,000+ in Sofi Stadium are going to be singing his song. Might as well be in the match that closes WrestleMania Night 2.
2. Sheamus
This is purely a match on my playlist–but this is MY list. And to me, Sheamus makes perfect sense.
In fact, I thought the feud between The Bloodline and The Brawling Brutes would lead to Sheamus challenging Roman Reigns at the Royal Rumble. And had Sami Zayn's involvement in The Bloodline not taken off the way it did, we still may have.
Sheamus is more popular now than ever, and at 44 years of age he is doing some of his best work. Sheamus winning his second Royal Rumble and challenging Roman Reigns would be the Lifetime Achievement Award he deserves.
But it's more than that! The match? It would deliver in a big way. History? There's plenty between Sheamus and Roman, going back to when Sheamus cashed in Money In The Bank on Reigns, and when Reigns eventually beat The Celtic Warrior to win one of his world championships. The fans? They would be solidly behind Sheamus, and would go nuts for every near fall. Don't sleep on Sheamus as your WrestleMania 39 main event opponent for Roman Reigns.
1. "Stone Cold" Steve Austin
Full credit for this idea belongs to PC Tunney and Dave Ungar, as shared in the Chairshot Radio Twitter DM thread. And it's steal-worthy indeed.
Three major legendary names are rumored for WrestleMania 39: The Rock, John Cena, and Steve Austin. All three make sense for a multitude of reasons. But The Rock will be launching a football league (which might be a reason to do this–the publicity), and is still in insane demand in Hollywood. Cena seems to be free at the present time, and we've seen the videos of Austin working out.
Remember, I am assuming Roman Reigns is going to win. If that's the case, then this WrestleMania is but another moment in Reigns' legacy. Why not add Steve Austin to his list of victories?
It would sell. ✅
The fans would buy it. ✅
Austin proved he can go. ✅
This type of match is what WrestleMania is all about. If it's not The Rock, it should be "Stone Cold" Steve Austin.
And there you have it, my list of–
Wait a minute Greg, what about Cody Rhodes?!?!
Man, I thought I could slip this one past the goalie!
Cody Rhodes is a great question. But you have to look at my assumptions above. I am assuming Roman only wrestles one match, defends both championships, and–most importantly–doesn't lose. Given those assumptions, you want Cody Rhodes as far away from this match as possible.
If we do split the titles, then Cody needs to be the guy to walk away with the WWE Championship. He does that either over Seth Rollins, or in a triple threat on Night 1 against Reigns and Rollins–but Rollins still eats the fall.
But under my conditions, losing at WrestleMania doesn't do anything for Cody.
---
What do you think? Let me know on social media!
Hit me up:
Until next time, remember: enjoying wrestling is a choice…make the right choice!