Mathew's Stars of Stardom's 5 Star Grand Prix #4: Bea Priestley
We're a few days away from Stardom's 5 Star Grand Prix and it's time to get back to work and continue our countdown right now!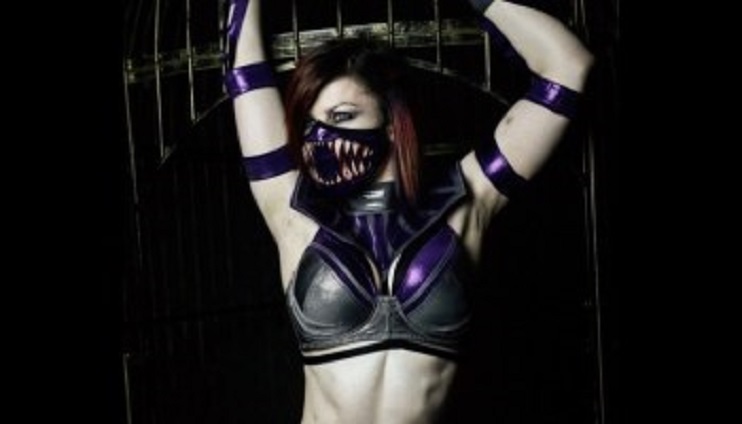 We're a few days away from Stardom's 5 Star Grand Prix and it's time to get back to work and continue our countdown right now!
We found out that Kasey Owens will be unable to participate in the tournament due to visa issues and will be replaced by AZM! The last piece I did, I talked about Kagetsu being my number five pick and now we're gonna talk about my number four who is the current World of Stardom Champion, Bea Priestley.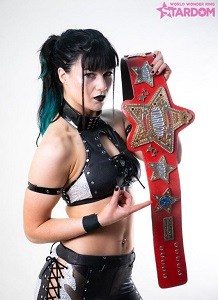 I held off on this one since I wanted to wait until their Stardom x Stardom show happened and see where we were at when it came to the champions going into it and I can safely put her on this list right now. I will admit that last year, I was not a fan of Bea as she was my least favorite wrestler whenever she did a tour with them with her poor skills and match quality. However, when she came back this year, I can honestly say my mind has changed about her as she has improved so much in 2019 that I have become a fan of her. On May 4th, Bea defeated Kagetsu to win the World of Stardom Championship and while I was hesitant at first, I slowly started to accept it.
Is there a chance that Bea could win as the champion?
Honestly? She has about the same chances as Kagetsu when it comes to winning the tournament, so a very slight chance. If you're asking why I pick Bea higher over Kagetsu, then the answer is because of her being the champion and mostly the possibility of elevating that title more. The title has taken a back burner when Mayu got injured on her very first reign which made Toni win it by default during the match instead of crowning a new champion (way to go, Rossy.), keeping the belt on Toni because they had no options at the time with Io leaving for WWE and giving Kagetsu a mediocre reign with half of her opponents and it didn't do the title favors for the past couple of years. I would like to see the title get elevated once again and a win here as the champion could help make that happen.
What will the win mean for Bea?
Bea has a slim chance but again I'm picking her with the potential it can bring for the championship itself and right now, she's the champion and if she can make that happen, she'll be my favorite gaijin in Stardom. Also, there's a high chance that the title could change hands once the tournament is over since we didn't get a proper one with Mayu Iwatani and Toni Storm two years ago, and Mayu didn't even use her opportunity last year when she won it. I do believe that a new champion will be crowned depending on the winner and if Bea somehow wins the Grand Prix and retains the title on top of it, it could be huge for both her and the title.
Wow, thinking about that almost made me want that to be a reality, but, we have three more people to go through. Who makes it as my number 3? In that one, I'll reveal my two dark horses of the tournament.