Mathew's Stars of Stardom's 5 Star Grand Prix #5: Kagetsu
The 5 Star Grand Prix calls for naming the Top 5 stars. Mathew breaks down his thoughts of the front runners for this year's tournament!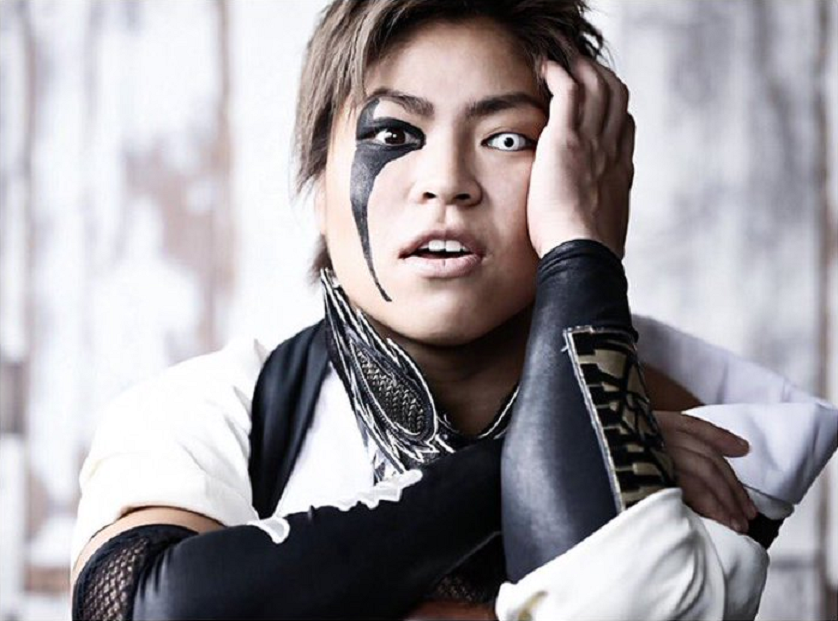 The 5 Star Grand Prix calls for naming the Top 5 stars. Mathew breaks down his thoughts of the front runners for this year's tournament!
With Stardom's 5 Star Grand Prix coming up on August 17th, I thought I would try something a little bit different with this one. I would normally do my top five picks all in one article but instead, I would give my Top 5 their own separate article with this one to make it a bit different.
Before we get down to it, let's look down at our block participants for this year's tournament.
Red Stars:
Mayu Iwatani (2018 Winner)
Momo Watanabe
Hazuki
Hana Kimura
Tam Nakano
Saki Kashima
Natsu Sumire
Kasey Owens
Avary (NAW)
Blue Stars:
Kagetsu
Konami
Arisa Hoshiki
Andras Miyagi
Utami Hayashishita
Jungle Kyona
Natsuko Tora
Bea Priestley
Jamie Hayter
Looks like both sides have very solid participants which I and Andrew are very much looking forward to covering for your viewing pleasure. So let's get down to the first person on the board.
5. Kagetsu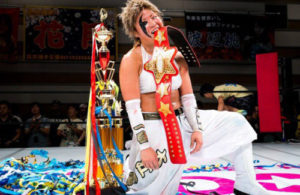 The former World of Stardom Champion who has held the belt for 329 days with eight successful title defenses during her first run. She'll be fighting off with her fellow Oedo Tai members, Andras Miyagi, and Jamie Hayter during this one to help them get elevated more on the card.
Is there a chance that Kagetsu could win?
Well, honestly, her chances are very slim to none, since it seems like they need a big name in here to help out the mid-card talent in this block. However, I wouldn't knock her out as a possibility of being a finalist for this block if things do work out in her favor. She would be getting some dream matches in as well as this will be the first time she'll face Arisa Hoshiki and Andras Miyagi during this tournament. While also possibly settling the score against certain people like Jungle Kyona, Konami, and Bea Priestley. On May 4th, 2019, she lost her World of Stardom Championship against Bea Priestley and now that they're in the same block, she has a chance to get her win back.
What will the win mean for Kagetsu?
Well, it'll be a good step in the right direction for her if she does wanna prove she still belongs as the top wrestler in that promotion. If she does defeat Bea while losing the tournament, she'll still get an opportunity to fight her in a rubber match for the title, so she at least has a back-up plan if all else fails. Either way, she would need to defeat Bea in the tournament to sneak her way back into the title picture regardless of her outcome. As I said, it's a very slim chance she'll win and just be there to put people over but I still wouldn't put it past me if they do decide to go along with it.
So there you go with my first pick to win Stardom's 5 Star Grand Prix. I hope you liked this new change and come back next time to see who my next pick is to win the tournament.