Mcleod: Big Things for Killian Dain
Dain and Riddle have had a solid feud to reintroduce Dain as a singles threat. Where does Killian go from here?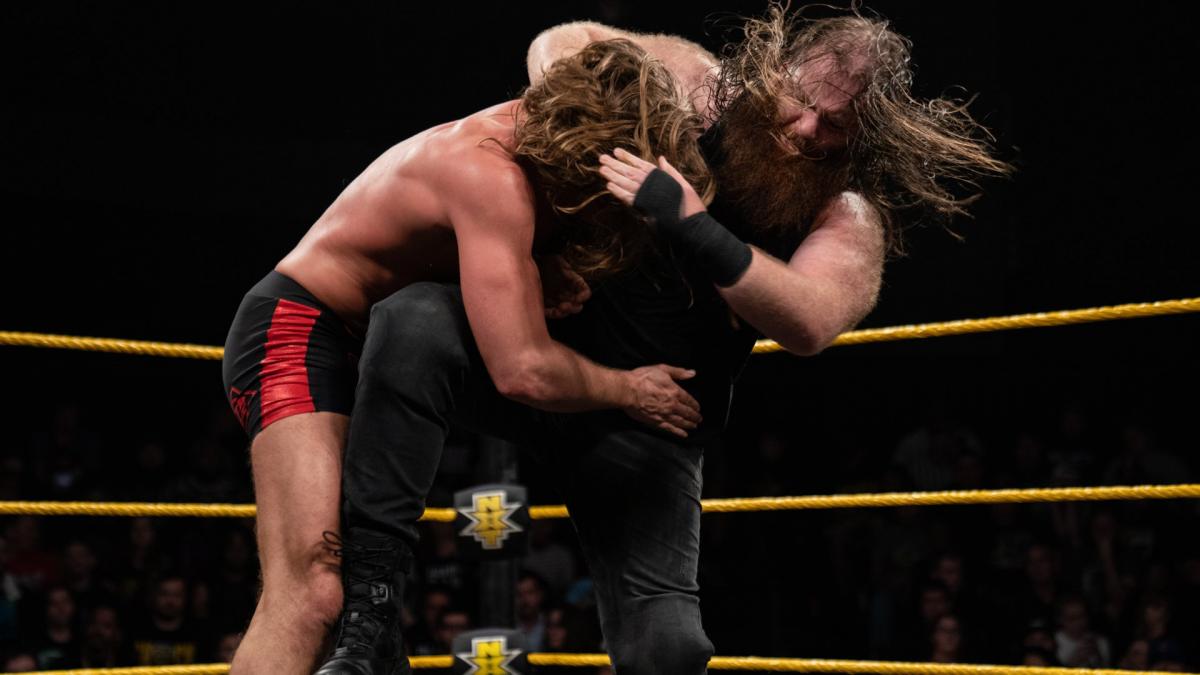 Dain and Riddle have had a solid feud to reintroduce Dain as a singles threat. Where does Killian go from here?
This week's episode of NXT concluded with a highly anticipated match as Matt Riddle and Killian Dain finally went one on one.
Through a series of brawls they've managed to make this feud better than I thought it would be.
Dain relentlessly targeted the ribs of Riddle picking up the win after a series of splashes. Even though he's the more experienced wrestler I still see this as an upset win for Dain. Riddle has been portrayed as a big deal ever since he arrived in NXT and is definitely someone who could be the NXT Champion.
When Dain came back to NXT he so easily could have fell into the role Kassius Ohno played of the veteran whose main job is to put new people over. So far they've done everything they can to make him feel like a threat again and this win over Riddle shows there are big plans for him.
I can see Dain going on a tear from here of just running through people. Putting him in the role of the brand's monster the role that the likes of Lars Sullivan played before. This way when he does put someone over it means more because he's been so unstoppable rather than constantly losing big matches. This only served to harm Ohno's credibility in the long run.
Dain is a veteran of the UK scene as Big Damo so it's great to see him receiving any type of push because he's earned it. On the main roster as part of Sanity he could have been the type of monster Vince loves but they just dropped the ball. Having seen Dain in promotions like ICW where he was the first man to win their world championship outside of Scotland. This is what made his mishandling on the main roster so frustrating for me.
He was also responsible for training some of the best Scottish wrestlers through the Source Wrestling School. Alumni include Joe and Mark Coffey as well as fellow Sanity stablemate Nikki Cross. This to me shows that he wouldn't have an issue with working with and putting over younger talent. He would also make a perfect trainer if he wanted to at either the US or UK Performance Centre.
I don't know exactly where Dain goes from here but he indicated after this match he wanted to challenge for a championship at some point. I wouldn't be upset if he beat the Velveteen Dream for the North American Championship. Dream has had a long reign with the title and it would be great heat for Dain as a heel.
I know it seems to be leading to Roderick Strong taking the title but I'd be more interested in seeing Dain with the title. I think the possibilities of him being champ are more interesting and I find Strong the least interesting member of the the Undisputed Era. Dain could really make someone when he drops the title which is great for NXT as they constantly need to build new stars. Along the way he could have outstanding great matches with fellow monsters like Kieth Lee.
If Dain continues on this upwards trajectory with NXT moving to the USA Network it's an opportunity for more people to see what he's truly capable of.