NXT Minus 6: NXT Took Over Toronto
Bradley Jay checks in for his special NXT Minus 6 look at WWE NXT Takeover Toronto!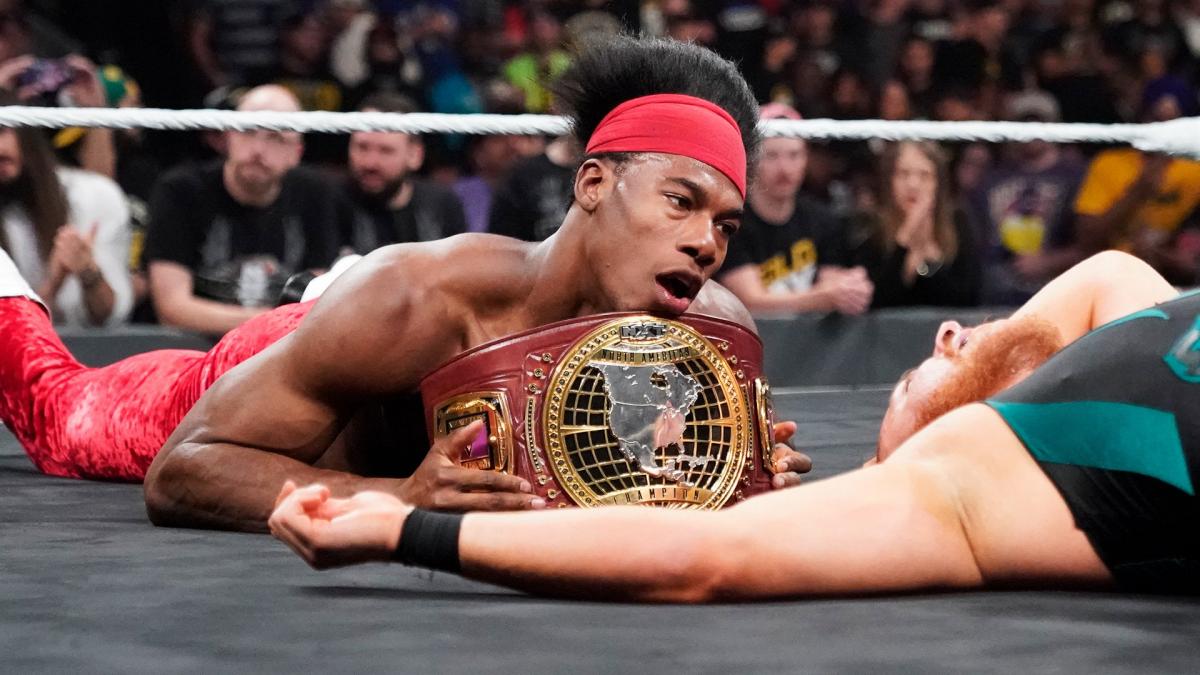 Bradley Jay checks in for his special NXT Minus 6 look at WWE NXT Takeover Toronto!
Someone stole the show. In a parallel universe, someone else would be headlining Summerslam.
6. Street Profits versus Undisputed Era for the NXT Tag Team Titles
This match did what NXT does best: set a high bar for the rest of the night AND showcase the best tag teams on the planet. Montez Ford gets all the hype, but I could watch Angelo Dawkins spear bitches all day long. As for Undisputed Era, they are simply the best tag team in the world, even without the belts to prove it. 4.6 stars
5. Io Shirai versus Candae Lerae
The Evil Genius of the Sky is crazy wicked. Even her walk to the ring just screams insanity. I had low expectations for this match, primarily because I've not been impressed with Lerae. I'm happy to say I was very wrong. This is easily the NXT Women's MOTY. Io Shirai stole the show. 4.8 stars
4. Velveteen Dream versus Pete Dunne versus Roderick Strong for the NXT North American Title
Full disclosure: A triple threat is my absolute favorite match. This match didn't do anything to change that. This broke from the typical "2 guys battle & one guy sits on the outside" formula of so many triple threats. There was a lot of really interesting action that involved all 3 men. It's a damn shame Roderick Strong isn't built like Randy Orton, because if he was he'd be main eventing Summerslam. There are very few people in the world as good in-ring as Strong. Also, Velveteen Dream in suspenders. 4.6 stars
3. Shayna Baszler versus Mia Yim for the NXT Women's Title
The action was good, not great. I still have yet to see the side of Yim that deserves a title shot. The match itself was 3.5 stars. I'm giving it a full half star strictly because of Baszler. I hope everybody in the Performance Center was watching, because the real Queen just showed you how you sell an injury. She elevated a good finish to a great finish. 4 stars
2. Adam Cole versus Johnny Gargano, 2 out of 3 falls for the NXT Title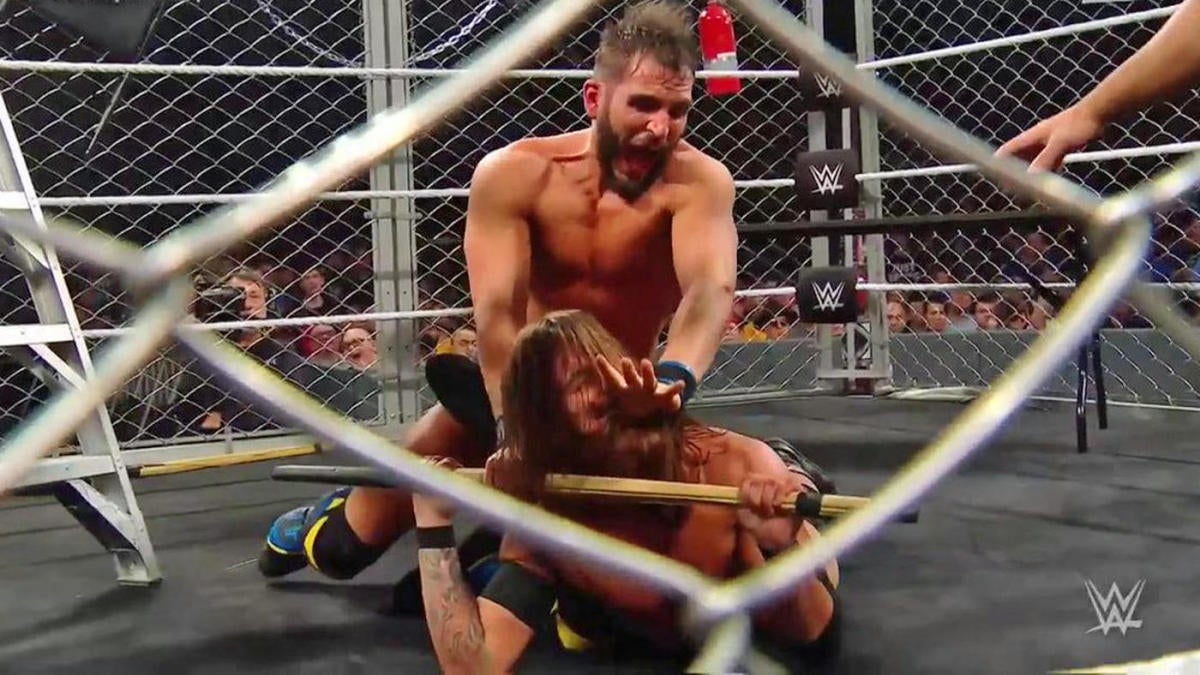 I know I'm supposed to love this match, give it 5 stars, call it MOTY, write musicals in its honor. The first fall was great. The transition from first to second was genius. The third fall was borderline comical. If you think about it, and maybe I shouldn't, Adam Cole kicked out of a piledriver delivered from the second rope. And what was Johnny really going to do with 12 inches of barbed wire? That bag should have contained thumb tacks. They basically threw storytelling out the window. I appreciate their efforts, but that third match should have been something else. 4.5 stars
1. Aaaaaand the That's Why I Love Wrestling Award goes to…Matt Riddle & Killian Dain.
If you're going to give me filler between matches, make it meaningful. Dain & Riddle gave us action almost as good as any actual match. Traditional thinking says to cool the crowd off so you don't wear them out. NXT says screw that bullshit. And so do I.
Overall Score: 4.5. Another outstanding Takeover