NXT Minus 6: There is no human being worthy…
Let's recap the Breakout tournament and The Evil Genius of the Sky. But mostly the Evil Genius of the Sky.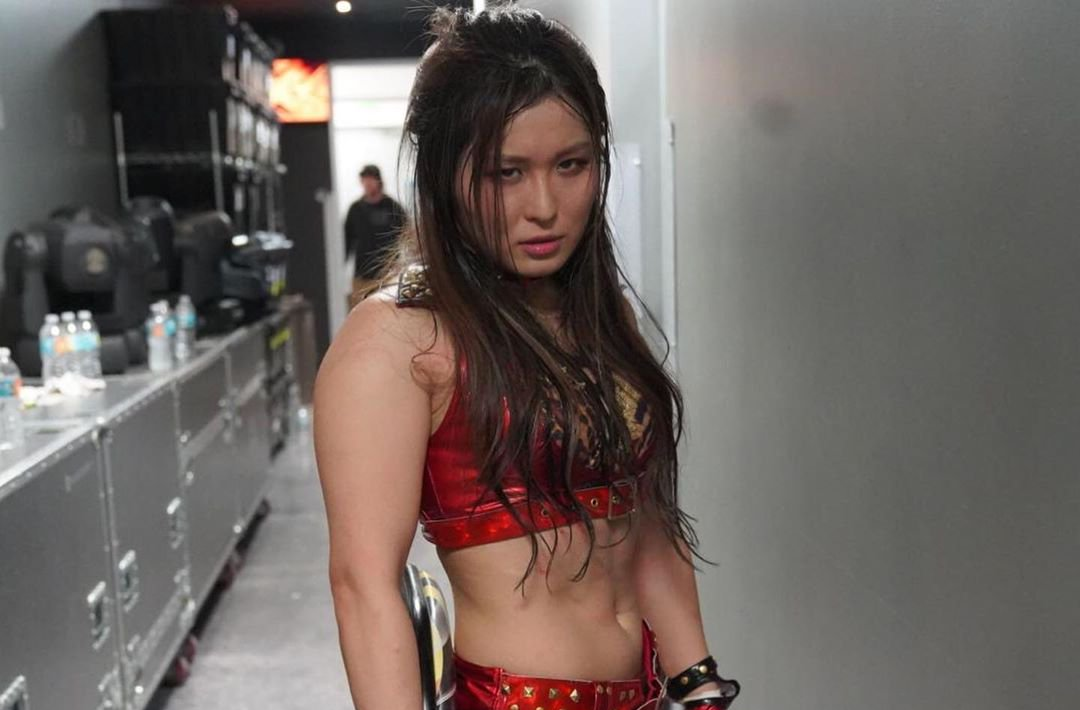 Let's recap the Breakout tournament and The Evil Genius of the Sky. But mostly the Evil Genius of the Sky.
6b. There is no human being worthy of standing next to Io Shirai.
6a. Easily the best match of the Breakout tournament, otherwise known as the Dusty Rhodes Everyman Classic, was the very first match between Angel Garza and Joaquin Wilde. Nothing else captured my imagination the way this match-up did. Everything else was good, but this was the only match that hit the next level.  
5. Breakout star #3: Dexter Lumis. Even in a first round loss, Lumis made a huge impression. There is something seriously creepy about this guy. It would be easy to package him as just another angry, athletic big man, i.e Test, Matt Morgan or Dijak. I wonder how far they'll let him take it. He seems born to be a Firefly.
4b. There is no human being worthy of standing next to Io Shirai.
4a. Breakout star #2: Cameron Grimes. Maybe it's the black tights. Maybe it's the less than perfect body. Maybe it's the "gives no shits" attitude willing to take a shortcut. I see a lot of Stone Cold in the Backwoods Bad Ass. I'm not saying he'll hit that level, but there's no reason to think he won't be a star in NXT and beyond.
3. Breakout star #1: Angel Garza. I'm still shocked he didn't win it all and wasn't even in the finals. This guy is a top talent in any ring in the world. He's got one of the coolest finishers in wrestling, the Butterfly Stunner. I'm usually not a fan of guys taking their pants off, but Garza even makes that cool. Can't wait for him to be full time.
2. It's hard to come up with a match ending that no one saw coming. It's even harder to come up with an ending that no one saw. I went back and read a lot of recaps of the Takeover match between the Street Profits and Undisputed Era' Bobby Fish and Kyle O'Reilly. Exactly one person mentioned the blind tag at the end, but they didn't question the finish. I was as shocked as everybody else to hear Fish & O'Reilly complaining about the incompetent referee. Whether it was an actual tag or accidental contact, they have a point. Attention to the little details elevates you from good to great. Road Warriors. Dudley Boys. Edge & Christian. Midnight Rockers. Hart Foundation. Undisputed Era. That's right. I said it.
1b. There is no human being worthy of standing next to Io Shirai.
1a. File this under amazing things I'll probably never see. If I could book any match in the world right now, it would be Io Shirai versus Kairi Sane. With all due respect to Kota Ibushi versus Matt Riddle, I have to defer to ladies this time.  
Cook's WrestleMania 37 Night One Gambling Picks
Who's trying make money on guessing the predetermined scripts? If that's you, Cook gots all the lines you need. This isn't Breaking Bad; we only do betting lines!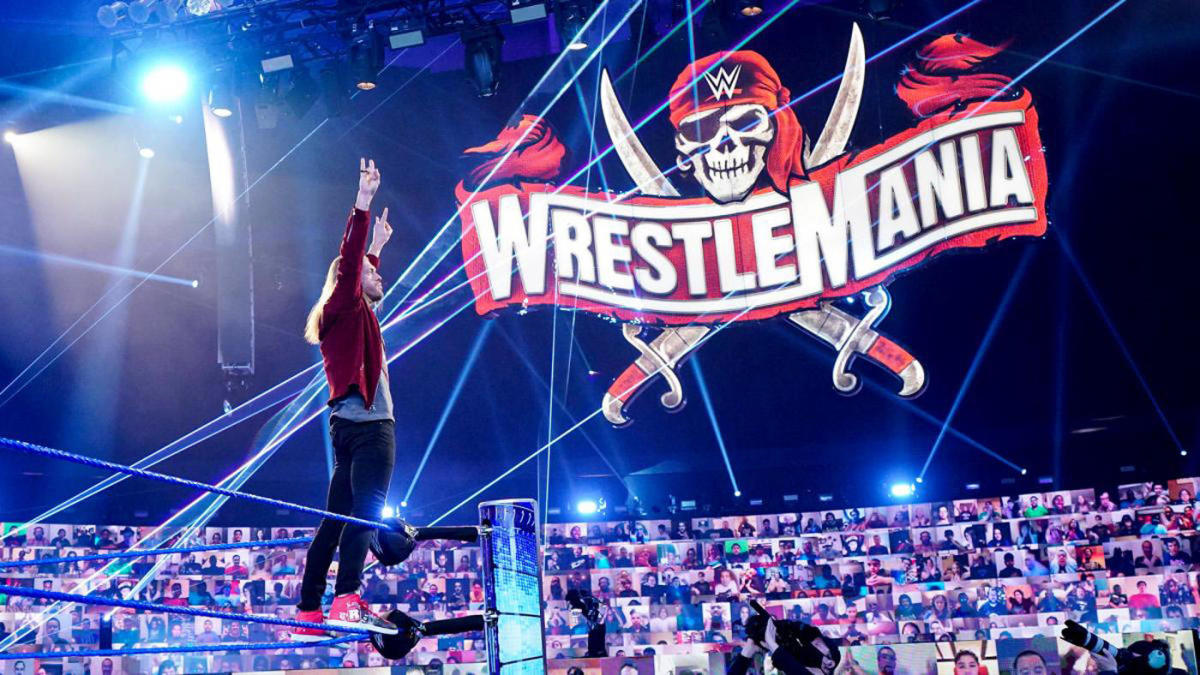 This is one of those columns that needs no real intro or explanation. Its WrestleMania! What else do you need me to tell you? Today we're talking Night One, tomorrow it'll be Night Two. Easy peezy lemon breezy.
I know that some of you prefer a 12 hour WrestleMania event, but to me, two nights is definitely the way to go. Think of it this way: instead of one night to watch the biggest show of the year, you get two. What's the downside?
Also, you can get two days to make money, if you're into the kind of thing we're talking about here. Though, I am contractually obligated to mention that my look at these matchups, with odds provided by BetOnline, is for entertainment purposes only.
Tag Team Turmoil
Lana & Naomi vs. Dana Brooke & Mandy Rose vs. The Riott Squad vs. Natalya & Tamina
History always repeats itself. #WrestleMania @TaminaSnuka pic.twitter.com/ss9FjOGYks

— Nattie (@NatbyNature) April 7, 2021
We've got a match setting up a Night 2 match here, as Nia Jax & Shayna Baszler will face the winners for the Women's Tag Team Championship. They've had some amount of issues with each team, so we can't really use that as an indicator of who will win. We also can't base it off of who will have the best match with Nia & Shayna, as that seems like a push.
We also don't have odds on this match as I write this. If some do get posted, my guess would be that Natalya & Tamina will have long odds and could be a good pick as a team WWE might want to give a little reward for their service over the years.
Bad Bunny & Damian Priest (-950) vs. The Miz & John Morrison (+500)
Dude…….#WWERaw pic.twitter.com/hE5sGI5YKC

— WWE (@WWE) April 6, 2021
We all know how this one is going, right? Bunny & Priest are the easiest pick on this two day extravaganza. I'm sure an outside celebrity lost a WrestleMania match at some point, but one isn't immediately coming to mind. I assume some are still complaining about Bad Bunny getting a WM match, I choose to be good with it since it gets Damian Priest a match too. Hopefully this all works out well for him.
Braun Strowman (-500) vs. Shane McMahon (+300)
We do this together!!!!!! #WrestleMania pic.twitter.com/rbYHQzUbm5

— Braun Strowman (@BraunStrowman) April 6, 2021
Braun is the natural pick here for obvious reasons (he's actually a wrestler), but one can easily make an argument for Shane. The usage of a steel cage rarely keeps interested outside parties out of a match, and surely Shane will have a few allies looking to make an impact on WrestleMania. We'll see Elias & Jaxson Ryker, and we'll likely see somebody else. Any big stiffs in the Performance Center not otherwise occupied could be an option for Shane here.
The thing about gambling picks: we're not always going to pick what we think will happen. I think Braun will destroy whoever gets put in his path here. But the object of this game is to make some money, and I think Shane McMahon at +300 is a good bet. Especially since I don't think this feud will be ending at WrestleMania. Still some more heat to get on this issue.
Cesaro (-300) vs. Seth Rollins (+200)
"I'm on fire. Don't touch me you'll get burned!" – @WWERollins on his #WWEHOF drip. pic.twitter.com/qNrAFkqCu5

— WWE on FOX (@WWEonFOX) April 7, 2021
Speaking of feuds that I think will extend beyond WrestleMania and will likely have the evildoer squeaking out a victory by nefarious means. I can easily talk myself into Cesaro getting a big win here, one which will lead to declarations that he's a made man and finally on the level he deserves to be at. I certainly wouldn't have a problem with that.
I think it's far more likely that Seth Rollins gets the win, and the issue between these two continues. Cesaro's big win is coming, but not at WrestleMania.
Raw Tag Team Championship Match
The New Day (+250) vs. AJ Styles & Omos (-400)
AJ Styles vs. Xavier Woods – straight out of 2008 TNA. A reminder WWE is a TNA nostalgia company. pic.twitter.com/VNU9VULZ7N

— Garrett Kidney (@garrettkidney) April 6, 2021
I've lost track of how many times I've been burnt by picking against Xavier Woods & Kofi Kingston. They have a knack for overcoming all obstacles at these major events and coming out on top. Its a good idea to keep these men featured on television, as they're positive role models for the community and I can only think of one time that one of them did something a bit embarrassing for the company.
I mean….that Jamaican accent. What were they thinking? Never mind, we got more accent stuff to talk about for Night 2, let's move on.
It is tempting to pick AJ & Omos, as there's an obvious story there hopefully leading to Omos' breakout as a singles star. That can easily be drug out though, and we don't pick against The New Day here. Their victory will be a good way to pop the crowd early in the evening.
SmackDown Women's Championship Match
Sasha Banks (+250) vs. Bianca Belair (-400)
IMPOSSIBLE, THINGS ARE HAPPENING EVERY DAY. pic.twitter.com/7iXlEA4gAe

— Mercedes Varnado (@SashaBanksWWE) April 8, 2021
This is a huge moment for Bianca, and for the Women's division in general, as the significance of two women of color fighting for a championship on the biggest show of the wrestling year can't be overlooked. Its a big f'n deal, as politicians would say.
A win here would put Bianca Belair over the top as a star in this company, and I think that's what happens here. Sasha doesn't need the championship to retain her relevancy, and it's not like any losses have hurt her standing with the people yet. She'll do whatever she can on this evening to make Bianca a star.
WWE Championship Match
Bobby Lashley (+150) vs. Drew McIntyre (-200)
"@fightbobby, how can you beat a man that will sacrifice everything?!" – @DMcIntyreWWE #WrestleMania pic.twitter.com/dFsnaKdtLl

— WWE (@WWE) April 7, 2021
People seemed legit shook when it was mentioned on Raw that this would be the main event of Night 1. Like…that wasn't obvious? As much as I like Sasha & Bianca & think they will have a fantastic match, the build of their match hasn't exactly gotten me any more excited than I was the moment after the women's Royal Rumble Match ended. Maybe y'all are more into TAG TEAM PARTNERS THAT SECRETLY HATE EACH OTHER than I am, but zero part of that whole thing seemed inspired to me. To be fair, it seemed even less inspired when Asuka & Rhea Ripley did it.
Meanwhile, this is the WWE Championship, dating back to the days of Bruno Sammartino & Buddy Rogers. Drew & Bobby's issue has been building since the Royal Rumble, and now is the time for Drew McIntyre to get the WrestleMania coronation they wanted to give him last year. Will it work?
Well, the mystery is one of the reasons we'll be paying attention.
Thanks for reading! Join me next time for Night Two!
Top 5 Recipients From The 2020 And 2021 Hall Of Fame Class
Bodeen looks at this unique Hall of Fame induction and picks out his Top 5 most deserving inductees!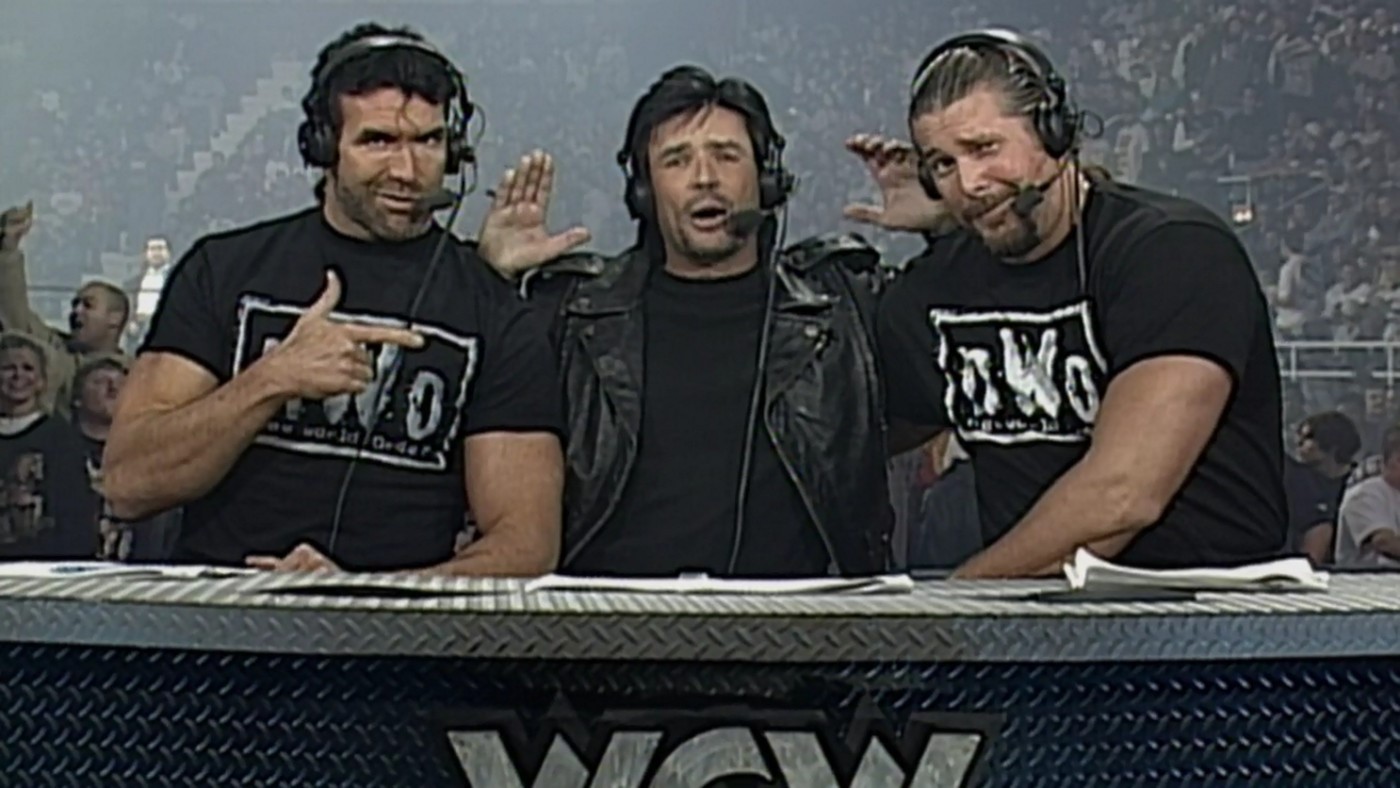 Every year there is a huge debate ahead of the WWE Hall of Fame induction, this debate is centered on how deserving how each member is and if they should be inducted in the Hall of Fame. This year we saw two long Hall of Fame ceremonies as the 2020 and 2021 class were both inducted in the Hall Of Fame at the Thunderdome, so with that in mind let's look at the top 5 most deserving members from the 2020 and 2021 Hall of Fame class.
Please note that I will exclude Batista from this list. While Batista is extremely deserving and easily deserves a place on this list, the fact he was not truly inducted hurts him.
5. "The British Bulldog" Davey Boy Smith
After joining WWE in 1986, the British Bulldog would be one of the first British superstars to achieve huge success in WWE. This start when The British Bulldog capturing the WWF World Tag Tag Championships with The Dynamite Kid in 1997.
The British Bulldog's biggest achievement came in 1992 where he beat Bret "The Hitman" Hart to become Intercontinental Champion in front of a packed British crowd in one of the biggest moments in British wrestling history.
The British Bulldog's amazing ability and huge influence on British wrestling defiantly makes him deserving to be in the Hall Of Fame and defiantly makes him deserve a place on this list.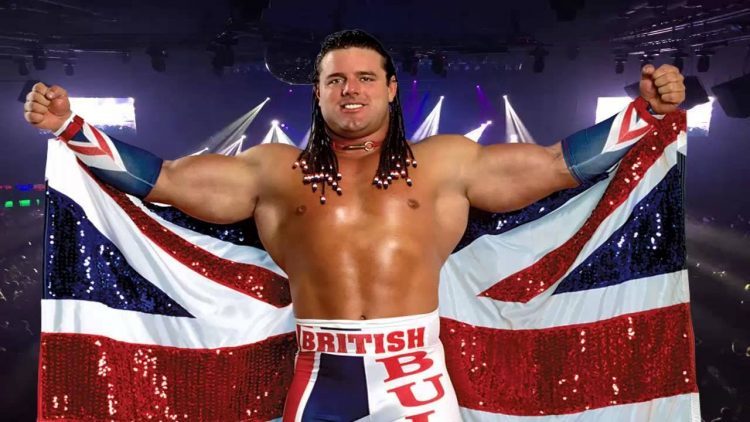 4. RVD
During his career, Rob Van Dam would use the theme song "One Of A Kind." Over the years RVD would prove he was one of a kind as he became a huge star early in his career inside ECW. RVD would later join WWE during the infamous invasion storyline. During this time RVD would capture the attention of WWE fans as his unique style was entertaining to watch at the time.
Early in his career, RVD would achieve success as a tag team competitor in ECW as he won the ECW World Tag Team Championships with Sabu on two occasions. RVD would later achieve success in WWE with his biggest moment coming in 2006 when he beat John Cena at ECW One Night Stand to become WWE Champion in front of a passionate ECW crowd.
Without a doubt, Rob Van Dam's career was one of a kind. His 20+ year has seen a lot of success both inside and outside of WWE, with RVD's unique style helping influence wrestlers we see today inside WWE.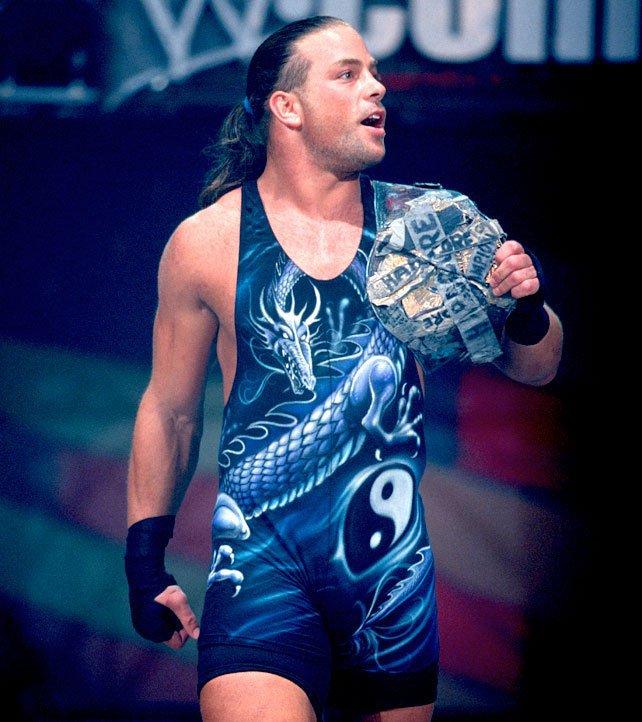 3. Kane
After his legendary debut at In Your House in 1997, The Big Red Machine would be set for big things. Kane would have a long career and would become one of the most well-known big men in history. During his 20+ year career inside WWE, Kane would feud with legendary names such as The Undertaker, Edge, John Cena, Stone Cold Steve Austin and Mick Foley with Kane remaining loyal to WWE for more than 20 years.
During his long career, Kane would become WWF World Heavyweight Champion in 1998. Kane would also be a regular tag team Champion as he won tag belts with names such as Mankind, X-Pac, The Big Show, The Undertaker and Daniel Bryan. These teams showed off new sides to The Big Red Machine as he achieved huge success being a comedy character as part of Team Hell No.
Kane's career is one of the most longest sustaining careers in WWE history as Kane has achieved regular success during his career. While Kane could have had a bigger career inside WWE, the Big Red Machine's career is legendary and Kane easily deserves a spot inside the WWE Hall of Fame.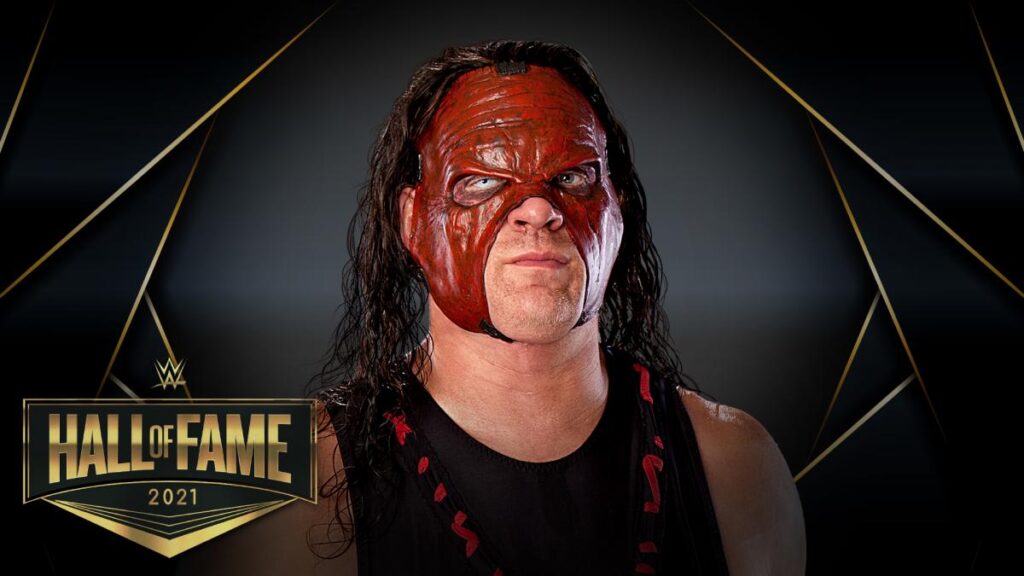 2. Eric Bischoff
"Controversy creates cash."  Without a doubt, Eric Bischoff's career has been legendary both inside the ring and outside the ring. Eric Bischoff changed the wrestling business during the Monday Night Wars as he made wrestling feel more authentic with the New World Order. Bischoff's shoot style of booking would change the wrestling world, as wrestling grew out of its old-school vibes and became more shoot-based with this shoot-based style still being used in wrestling today.
Inside the ring, Eric Bischoff became one of the most charismatic performers in history. Bischoff did an amazing job of playing an egotistical, cocky, smug heel. Despite being a heel on paper, Bischoff would gain the love of fans when he called Vince Mcmahon out during his promos. Bischoff would continue to show his abilities on the mic in a WWE ring after WCW fell when he became the General Manager of Monday Night Raw.
While his shoot-style booking would eventually be overused in the future and be one of the contributing factors to the death of WCW, there is no denying that Eric Bischoff's career has been legendary and Eric is defiantly deserving of being inducted into the Hall Of Fame.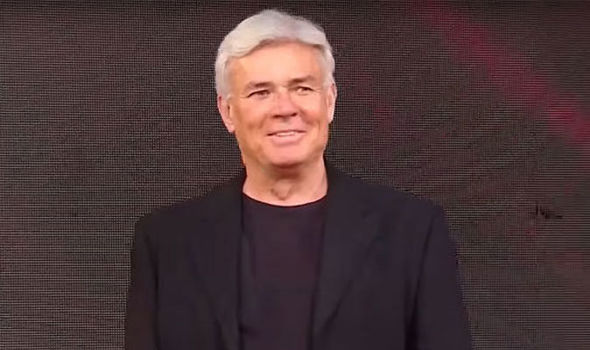 1. nWo (Hulk Hogan, Scott Hall, Kevin Nash and Sean Waltman)  
When Hulk Hogan turned heel and hit Randy Savage with a leg drop at the 1996 Bash at The Beach it was the start of something huge. The New World Order would become one of the biggest and influential factions in all of wrestling as Hulk Hogan, Scott Hall and more leading the change as they changed the wrestling business forever with Hall, Nash and Hogan all achieving huge success in WCW during their time in the nWo.
The nWo would be the major centerpiece of WCW every week on Nitro as they helped WCW dominate WWE during the Monday Night Wars. The nWo would even have a brief appearance in WWE after the Monday Night Wars, leading to Hulk Hogan facing The Rock at WrestleMania 18, with both men putting on one of the best matches in WrestleMania history.
While the nWo would be hurt in 1999 and 2000 due to confusing booking, it still didn't change the impact the New World Order had on the wrestling business forever with the nWo without a doubt, earning a place on this list.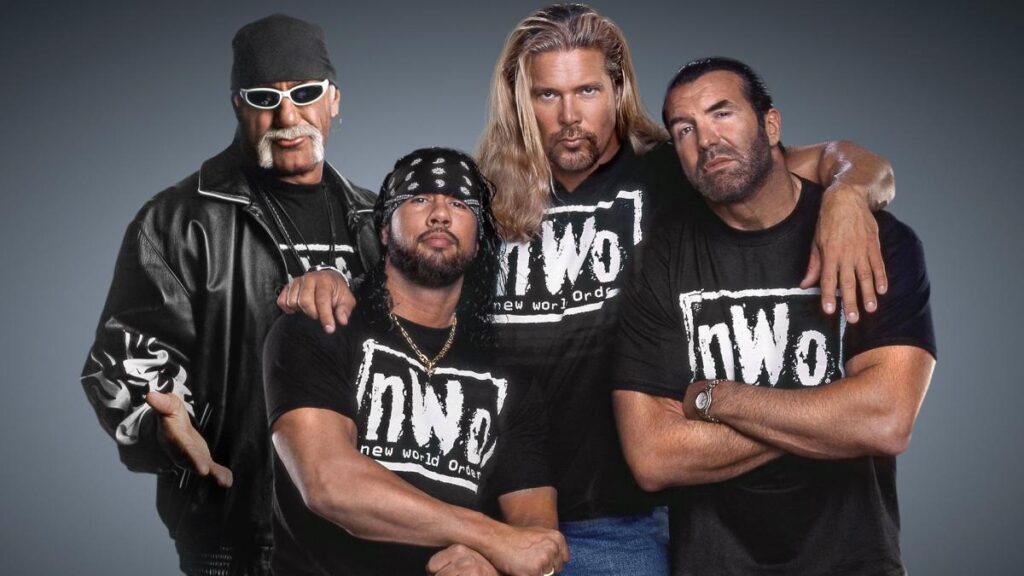 These were my top 5 inductions in the 2020 and 2021 Hall of Fame class this year. What were your top 5 inductions and who do you think was the most deserving member to be inducted this year. Let us know in the comments below.