NXT MINUS 6: Who Is The Taylor Swift Of NXT?
And it's the return of the That's Why I Love Wrestling Award.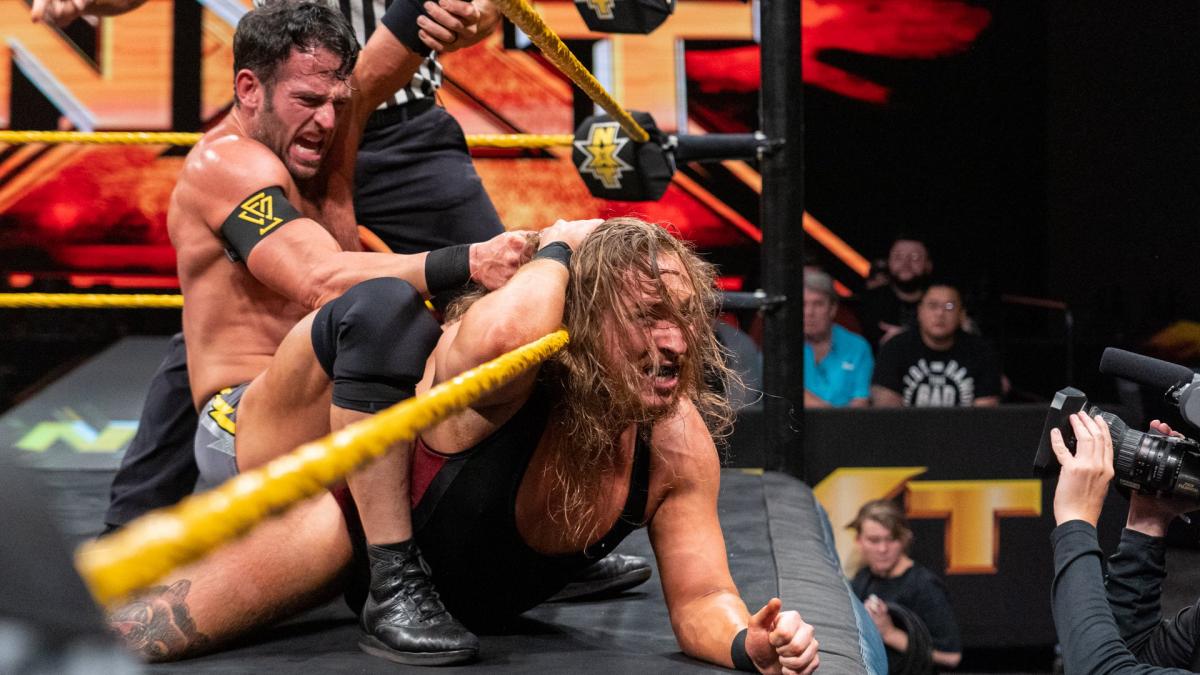 And it's the return of the That's Why I Love Wrestling Award.
6. Mia Yim is the Taylor Swift of NXT. She is sooooo boring and I don't understand her popularity. Yim is horrible on the mic. She sounds like your white mom trying to talk like a sista. I have a horrible feeling she's going to beat Shayna Baszler at Takeover Toronto. Speaking of…
5. Shayna Baszler goes straight to the ring, no posing, no bullshit, and proceeds to crap all over Mia's feel good story. It's hard to convey a sense of urgency & tension when you waste time on the typical pre-match fluff. Shayna gets it. She also eats street rats for breakfast and is PURE EVIL!!!
4. Cameron Grimes double stomps his way to the final match of the Dusty Rhodes Everyman Classic. The Backwoods Bad Ass knows every shortcut through the forest. His style is quirky and unique. He is the musician who is always off beat but still produces the funky sound you can't get out of your head. I have to watch him in ring. This guy is special. 
3. If they want us to take Fandango seriously, he absolutely needs new entrance music. Otherwise, no matter what he does, the fans won't let him be anything but old Fandango. 
2. Can't believe I'm going to say this, but the Roderick Strong/Pete Dunne match was not the 5 star classic I expected. Parts of the match looked like unpolished backyard wrestling from dudes who weren't entirely sure how to hit the moves. Surprising for 2 wrestlers of their caliber. It wasn't bad, but it wasn't great either. 
1. This week's That's Why I Love Wrestling Award goes to…this graphic. We constantly talk about storytelling. Does the match tell a story? Does the story make sense? This one graphic says it all. Adam Cole could not be any cockier. He has the smug smirk of a guy who knows he's damn good. On the other hand, Johnny Gargano looks like he's on the edge of committing evil acts. Kudos to NXT for using every weapon in their arsenal to create one of the most compelling stories of 2019.