Steve Cook's Top 5: IWC Writers From Back in the Day
Let's reminisce a little with Steve Cook on this momentous day!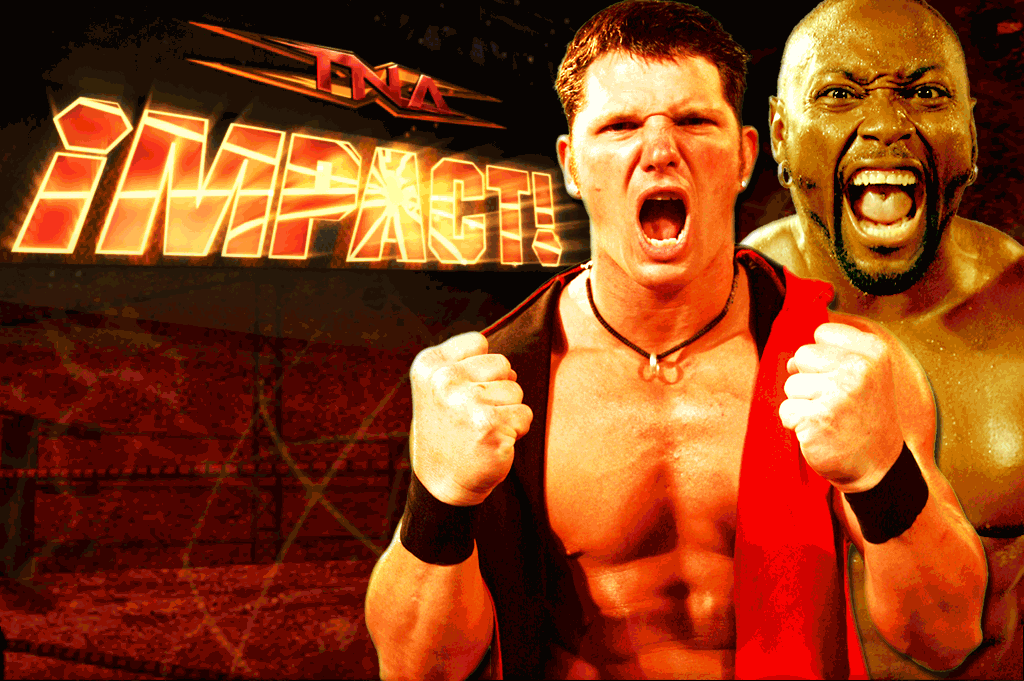 Let's reminisce a little with Steve Cook on this momentous day!
August 14, 2004 is one of those dates that I'll always remember. It was the date of the very first Impact Insight column that was posted to 411mania.com and made me an official Internet Wrestling Community figure. With all due respect to the Voodoo Penguin, Taker Fan & the late twtf.com, getting picked up by 411 meant that I had arrived. Even if it was as a second-string Impact recapper, I had still arrived, by cracky!
I know that our Fearless Leader Greg DeMarco loves to talk about this period of IWC history. The infamous split between Ashish & Widro that led to Inside Pulse breaking off from 411mania with most of the major names of the time. 411 had to re-load, and I was one of the beneficiaries. As it turned out, my class of 411 writers ended up being pretty awesome and kept 411 at the level it had rightfully obtained, while most of the Inside Pulse "names" ended up dropping out of the wrestling writing game not too long afterward.
My story
Up until May 1999, I didn't know there was an Internet Wrestling Community. No, I was never on Usenet or anything like that. All I knew about was the WWF section on America Online. It wasn't until Owen Hart's death got mainstream coverage on sports websites that I knew there was Internet wrestling discussion outside of the official stuff. I never thought to look. An Owen article on CBS Sports' site led me to WrestleLine.com, which happened to have a ton of the Internet voices of that era. Shoutout to Rick Scaia, who got paid by Sportsline to be a fan and barely missed the cut here.
WrestleLine led me to other sites, which led to me deciding I could write about this stuff. Today, I want to highlight some of the top writers that I read before becoming a writer myself. I've told you my experience, which means you can expect a lot of WrestleLine/411 writers on this list. Your experience may be different. Let me know.
These are my Top 5 IWC Writers From Back in the Day.
5. Eric Szulczewski
Sometimes people get mad at me when I mention politics in a wrestling column. I don't know how these folks would have dealt with Eric S's work back in the day. If you think I'm a bleeding heart liberal or a special little snowflake or whatever the MAGA folks are calling people on my side of the aisle now, Szulczewski would make me look like Rush Limbaugh. Most of Eric's wrestling columns seemed to contain more talk about politics, his personal life, and pretty much anything other than the pro wres.
To me, that was part of the charm, and something that's missing today in a lot of the writing out there. We're so caught up in our super serious wrestling opinions that sometimes we forget that there's people behind the takes. Part of the reason I always talked about my sports teams & other stuff while writing news columns was because I thought it gave people more of a feeling of who I was. At least, moreso than my recycled take on another Triple H/Randy Orton match would have.
Yeah, Eric was a bit controversial, and I don't think there's any way one of the sites that I write for would take him on today. For many reasons.
4. The Cubs Fan
I'm a bigger Cubs Fan fan now than when I was just a reader, to be honest. Nobody on this side of the border does better lucha libre coverage than Cubs does at luchablog.com. I would take his word over anybody, including the promoters. I stole every bit of news I could off of him for News From Cook's Corner, used him as a source for Ask 411 Wrestling, and still read regularly to keep an eye on my favorite style of wrestling.
The first time I remember reading Cubs Fan? He was recapping one of my favorite shows as a teenager…ROLLERJAM! I know Dave Meltzer thinks it killed the business, and the ECW folks were bitter that they were used as a lead-in for it, but I loved loved loved me some early Rollerjam. I kinda lost interest once we found out that Mark D'Amato & Sean Atkinson were brothers, and some of the other goofy angles that were going on at that point that made it too Vince Russoy, but the early days were fantastic. Teenage me was definitely all about The Bod Squad, Lindsey Francis & Denise Loden. Hey now!
3. Scott Keith
If you look up the word "smark" in the dictionary…wait a minute, is "smark" actually in the dictionary? Well, it's in Urban Dictionary, which is close enough these days. Scott Keith's face would be next to the word in any type of dictionary. He popularized the "rant" style of recapping while reviewing pretty much every major wrestling show that got taped over several decades. Frankly, he helped shape the opinions of a generation of IWC nerds. He's still doing it today, in fact. You can catch him at his Blog of Doom among other websites.
Keith gets a lot of detractors, which is to be expected when you reach a certain height of infamy in this corner of the Internet. I don't agree with everything he's ever written, in fact I might not agree with most things if I went back and read them now. His work was important enough for people to follow him from WrestleLine to Rantsylvania to The Smarks to 411mania & finally Inside Pulse. Basically, if you were too cheap to subscribe to the Observer, SK's star ratings were the ones you were looking for back in the day. Many folks still are.
2. Chris Hyatte
Just typing that name brings back memories of a long-lost era. To paraphrase something Mike Quackenbush once said about Reckless Youth: Chris Hyatte only could have happened in the time & place he happened in, and if you try and read his stuff now you don't get the full picture. He was the closest thing to Howard Stern (you know, back in the day, not the sanitized for your protection Howard Stern of this decade) that the IWC ever saw. I was introduced to 411 through the Hyatte Mop-Ups, which were hilarious recaps of Raw & Nitro with jokes about Mark Madden, Pat Patterson, Tony Schiavone and countless other folks. Loved the Midnight News, loved And Another Thing… when Hyatte was on, he was on. I wish I could find a better archive than this one with just his Inside Pulse Stuff.
Hyatte's downfall has largely been attributed to two things. First: his longform fiction article that came off as petulant bitching about Scott Keith being more popular. Second: his getting snookered by a Tammy Sytch impersonator. I'd be lying if I said I didn't view my various interactions with the ladies of wrestling with a touch of skepticism because of that incident. Yeah, sure, I get an e-mail from Traci Brooks within my first month on 411mania.com, oh I'm sure that's legit. It actually was legit, but I was convinced for awhile that I was getting worked by somebody for some reason. The downfall of my logic there: who the hell would bother with working a newbie second-string Impact recapper?
Unfortunately Hyatte burned a lot of bridges and was lost to the wreckage that was the mid-2000s pro wrestling scene. But damn, he was fun while he lasted.
Honorable Mention: Ron Gamble
I better throw out a mention to the one old-school wrestling writing guy that I've actually met. Ron was a regular at the ROH Dayton shows back in the day, always wearing a Pittsburgh Steeler jersey because…well, I don't know why one would wear one of those things. He sure was proud of it, I'll tell you that much. A good man, when he's not bothering me about the latest Bengals loss to the Steelers or the debacle that was the 2017 Stanley Cup Final.
Honorable Mention: Joshua Grutman
I loved Grut's writing. The early Wrestling Tales were amazing stuff unlike anything I had seen on a wrestling website at the time. Let's be honest, most of us wrestling writers lack the ability to write compelling fiction. Certainly, the ones that get paid by WWE to do so can't do it lolamirite? Grut & I became acquainted through the 411 Fan Forum, as I recall it was because I was the one person that responded to a tournament gimmick he was doing under a random account. I remember him calling me "The Main Man", not to be confused with Mexican wrestling legend Cibernetico, and telling me that I could do what he was doing at the time.
At the time it seemed like a compliment, but as the years pass I'm not sure if he meant it that way.
1. CRZ
My respect for this guy grew more after I started recapping shows. To be perfectly honest, I hate at least 90% of the recaps I've done over the years. I don't think I've ever really found my style as a recapper. There are people that just give the results & there are people that just give their opinions on the results. I've always been somewhere in the middle and the result typically ends up as word salad that I'm amazed people would even bother reading.
CRZ was a results guy to a degree that I haven't seen since he moved on to other things. The dude transcribed every promo & called every single move, right down to the punch. Some people don't love that style, as it makes for a pretty long read. I think it's more important as a resource for future readers than anything else from the era. Fortunately, CRZ has kept his archives active at slashwrestling.com over the years. I used it countless times while writing Ask 411 Wrestling, and still use it today when I'm trying to jog my memory on something I'm writing about from the late-90s to early 2000s.
The reason he's number one: Plenty of people have tried to replace the others on this list. Ain't nobody replacing CRZ.
Thanks for reading! Feel free to shout me out on Twitter with names that you remember from back in the day.
AJ's Thoughts: Five Potential Returns
With Trips in charge and already starting to bring back some people that didn't work in Vince's picture, AJ got an idea. Who else could we see on the horizon radar?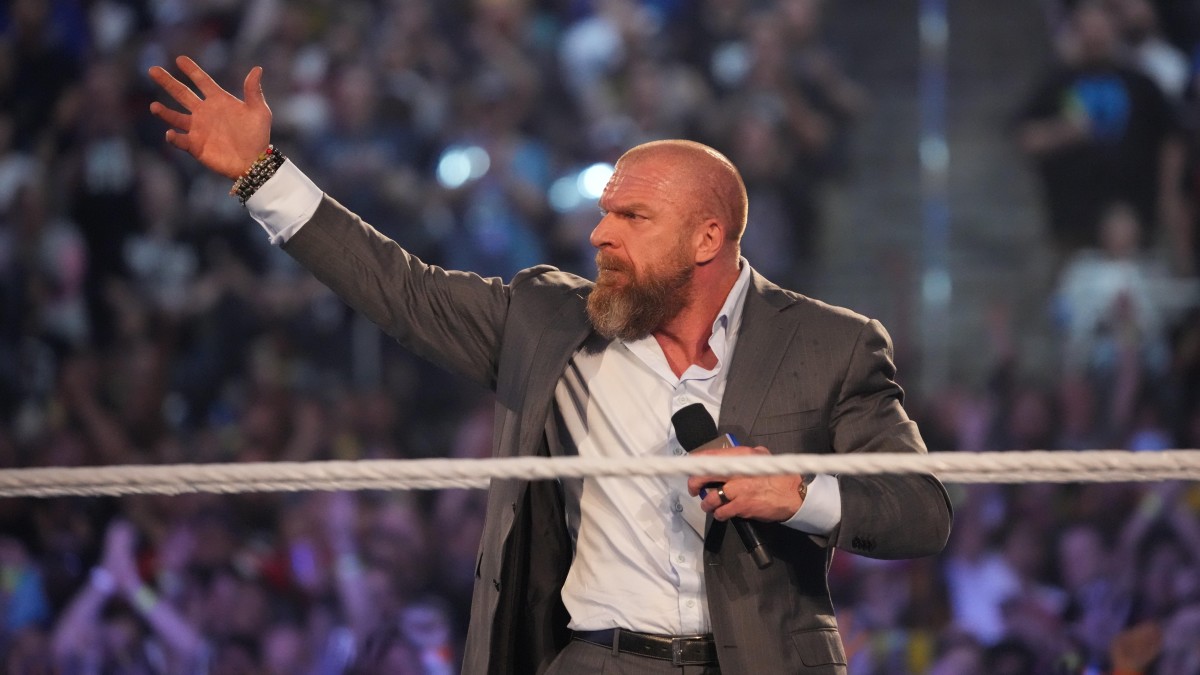 With Trips in charge and already starting to bring back some people that didn't work in Vince's picture, AJ got an idea. Who else could we see on the horizon radar?
With everything going on with WWE, the one thing we have all been hyped about are all of these returns. Dakota Kai made her return at SummerSlam alongside Io and Bayley and now on last SmackDown, Karrion Kross and Scarlett made their returns in a big way against Drew McIntyre and showed the Hourglass to The Bloodline.
With all of that, there have been things in the pipeline saying Triple H's foot isn't off the pedal so these are 5 returns from either NXT, main roster or even Try-Outs that I would love to see happen with the new regime.
1. Johnny Gargano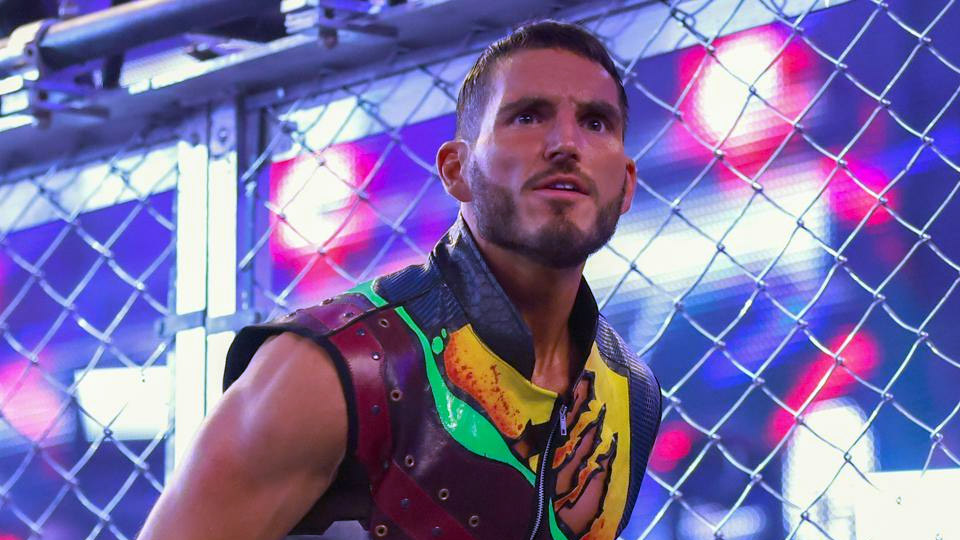 Now this is a name that people have been saying, "Maybe Impact or MLW" but, what about a return? Gargano didn't renew his contract, most likely to be with his family which is a valid and amazing reason, will never disrespect that. If he were to return, there would be a handful of great reasons. Maybe a singles run with the Intercontinental or United States but with Ciampa getting limelight in the main roster from RAW, what if we get a tag team reunion?
WWE is hurting for Tag Teams and what better than to scare off The Bloodline, loosen  the stranglehold of championships with some Do It Yourself action. DIY reunion could be amazing, especially with newer faces showing up to get championship aspirations like Kross and Ciampa. Want to break the hierarchy? Do It Yourself.
2. James Storm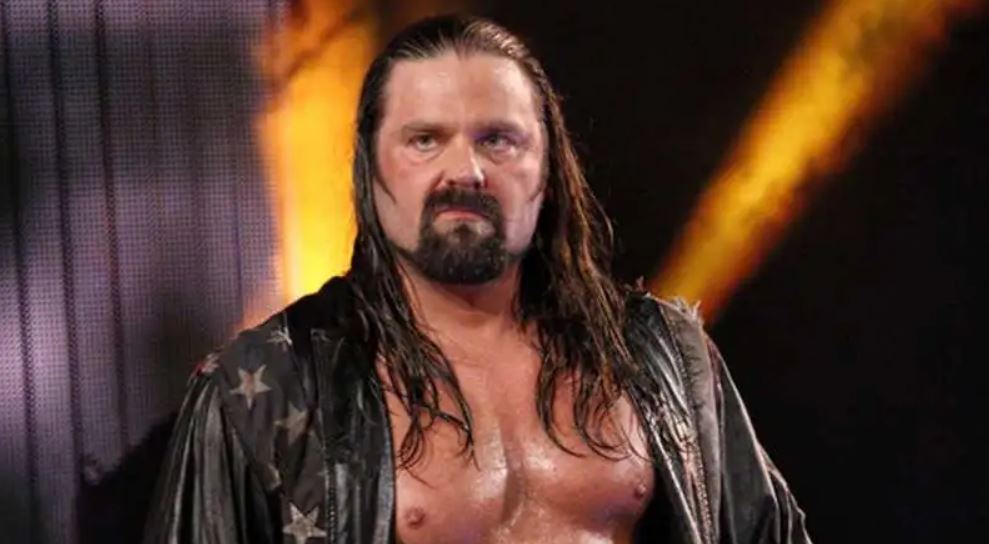 This one is a little bit weird and off. On one hand, who doesn't love the Tennessee Cowboy, Jimmy James Storm? On the other, he is 45 and getting some nagging injuries as of late. So why would I say Triple H should bring James Storm back and give him something for the main roster? One of the things I said for Gargano, we have a lack of something and The Usos might need to watch two things in the rearview.
Watch your Money and your Alcohol.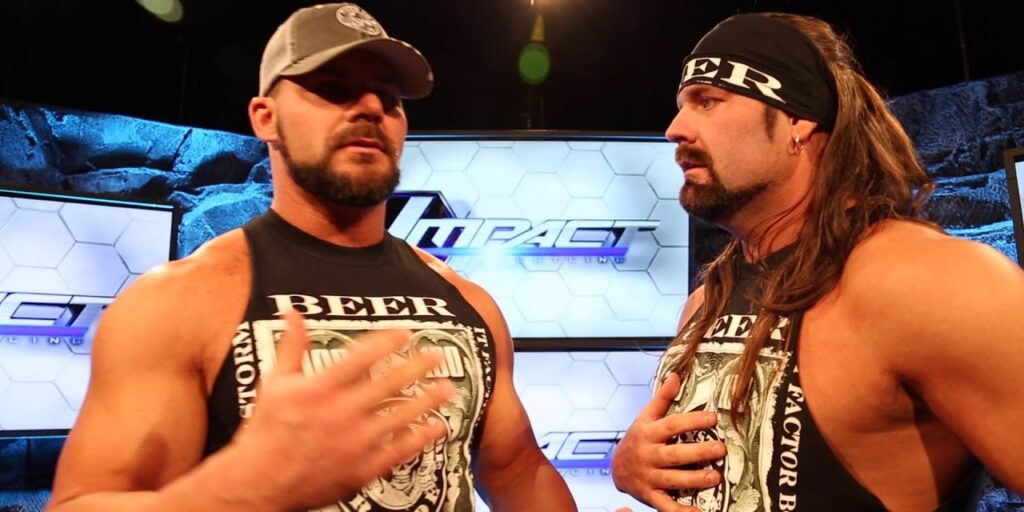 Beer Money showing up in WWE would be amazing in my personal opinion. The Bloodline jump Roode, someone in a hoodie or jacket comes up and jumps them to even the fight and as soon as one Uso remained in the ring, the figure goes down and the old stomping goes off and we hear "BEER…" and Roode looks around and gets hyped up and shouts, "…MONEY!"
3. Big Cass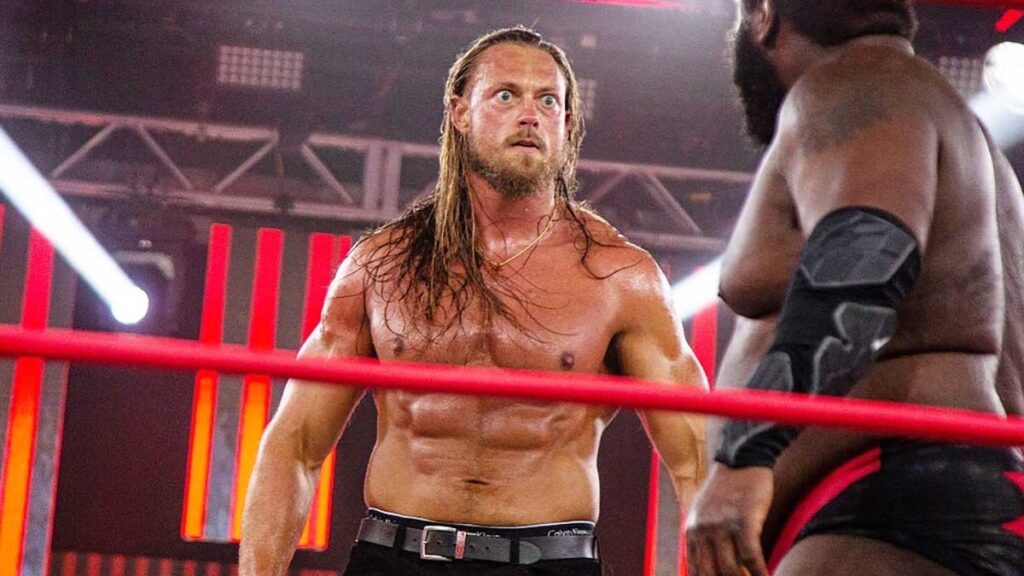 Since his departure from WWE, he has done something I have said since they split him off from Enzo. Take him through the Kevin Nash School of How To Big Man. ROH and Impact are great examples that he actually cleaned up and worked on what he has to do to be good in the ring. He can work the microphone, he can work the ring so we got a new big boy to take on the WWE once again.
Now I could have said Enzo and Cass to rejoin but, I'm sure the antics of Enzo will get Cass in deep water along with the fact that I already made two tag team predictions, we don't need another. Cass brings a lot to the table and was kind of unproven in WWE because he was just the big enforcer to the more charismatic Enzo. Give this man about six months in the ring and you have your next MASSIVE problem in the IC or US Championship scene or even more.
4. Bronson Reed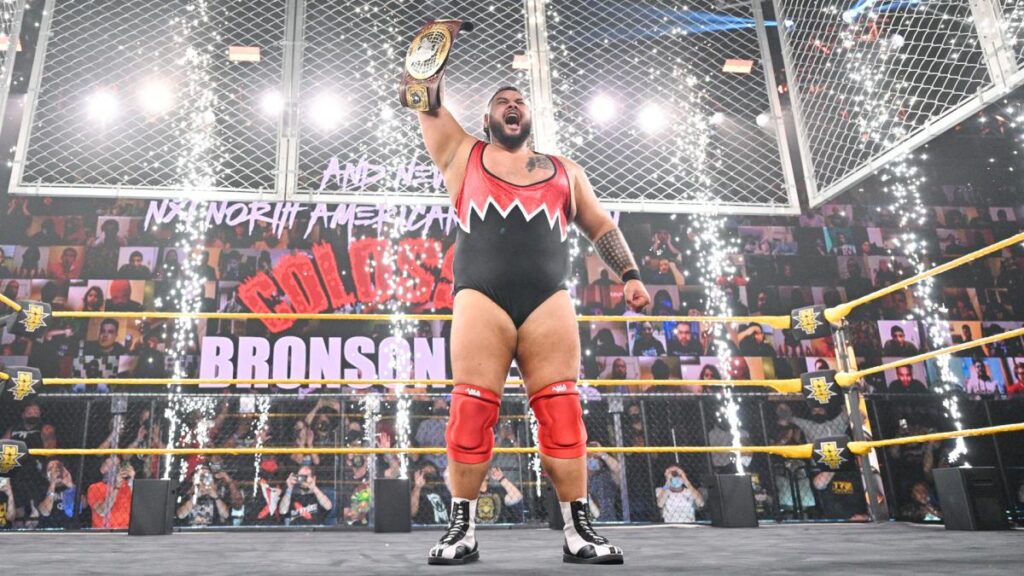 The big man from down under is a former NXT North American Champion. He looked to have a good push going with that championship but he got release. If you wonder where he went… he actually made a pit stop in Impact Wrestling as JONAH with the most fire theme song in recent history I swear… I will link the theme song and Trips… please. Get rights to this theme song. I will be a bigger Bronson Reed fan.
Bronson to me is the weird man in all of this but, I think with Triple H involved, he could get something going for him with a good singles champion run or a big threat to go through like a gatekeeper of sorts. Big boy with a great amount of athleticism? Can't really hate on that considering the last time we saw athletic bigger people were Keith Lee and… what was that one guy? Sherman Tank with a Ferrari Engine…?
5. Bray Wyatt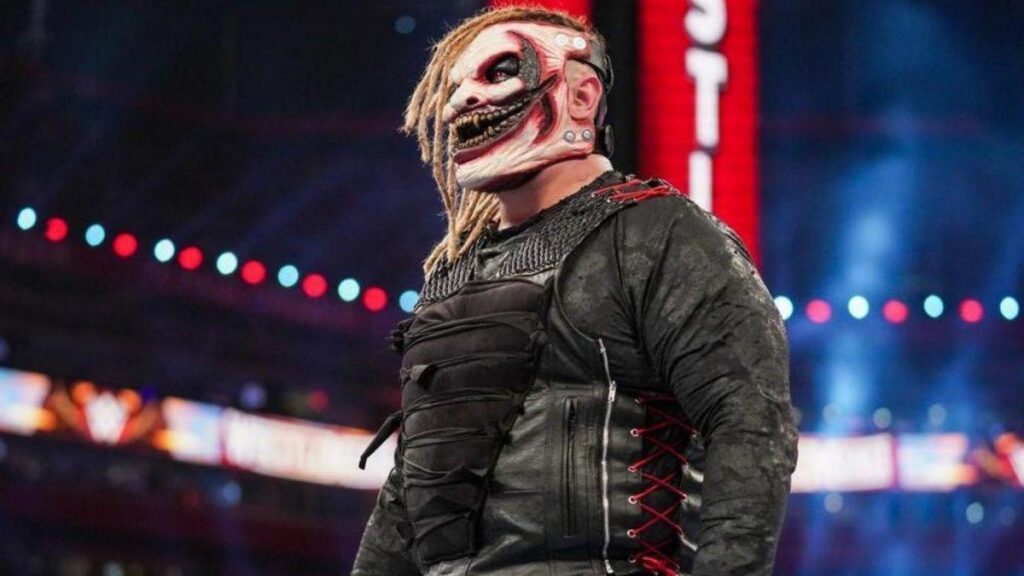 And the last one is the obvious one in all of this. Yes… we have Judgment Day as the somewhat supernatural dark group but we know the true successor of the supernatural and that is "The Eater of Worlds", "The Fiend" Bray Wyatt. This time around, I don't think we will get the Jekyl and Hyde, Mister Rogers gimmick. I believe this time around we get full darkness and mayhem. We get the darkness and the theory of reverting back to your prime.
To make a refresher… Miz went back to being the cocky narcissist after fighting The Fiend. Finn turned back to the Prince and much more. With guys like Edge returning, maybe we see the return of the Heel Ultimate Opportunist, maybe a Fiend fight with AJ Styles to get the TN-AJ perhaps. Possibilities are endless and with a great mind like Wyatt for character and execution, I think Hunter will pick up the phone and Let Him In.
– There are clearly others that I could say, or maybe even didn't think about, but hey, that's the Chairshot way of Always Using Your Head. Those are just five returns that could happen and hopefully you read this before RAW or SmackDown and who knows if I get any of these right, maybe I missed an obvious one or maybe we get a giant signing that nobody thought possible. Let me and all of Chairshot know!
King's Greatest Hits Of Jeff Hardy
As he battles his demons, Chris King looks at some more positive moments in Jeff Hardy's career!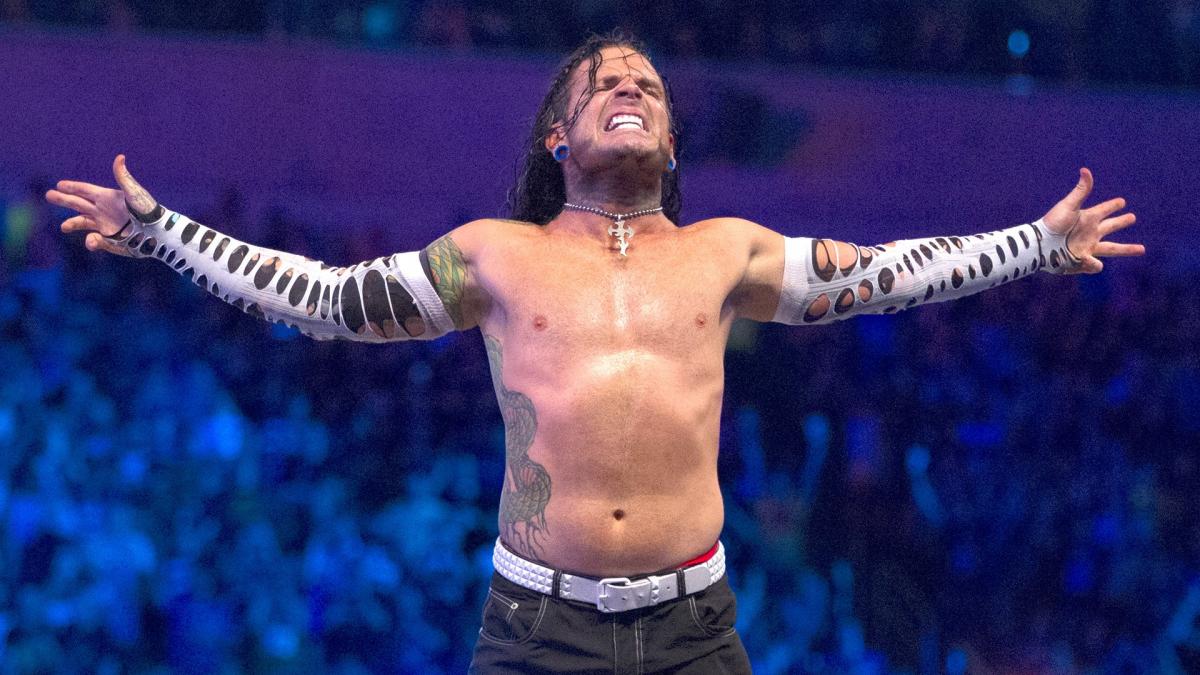 I'm sure by now you've heard the disturbing news that former WWE superstar and recent AEW signee Jeff Hardy, was arrested again for multiple charges including a DUI.  Hardy has had a hard and tragic road of recovery throughout the years in multiple wrestling promotions.
Not too long ago, Hardy walked out on WWE after they were rumored to have offered the former world champion to go to treatment for his substance abuse issues. Hardy refused and said that he was better but, as we saw the demons are still lurking and got the best of him again.
I have seen some nasty comments and even some distasteful memes about the AEW superstar and felt compelled to go against the grain. Instead of kicking a man when he's down, I'm going to put together a greatest hits for the "Charismatic Enigma."
Jeff Hardy & The TLC Match
Everyone can say that Shawn Michaels and Razor Ramon helped innovate the iconic ladder match and you are right, but Jeff Hardy and his death-defying stunts changed the concept of the match forever. The Hardy Boyz vs. The Dudley Boyz vs. Edge & Christian and their iconic TLC match should have their wing in the Hall of Fame. The risks all six superstars took for the adoration of the crowd could have ended all of their illustrious careers. In the words of Vince McMahon, It's such good shit!
Jeff Hardy Earns The Undertaker's Respect
On the July 1st, 2002 episode of Monday Night Raw, Hardy delivered the performance of a lifetime nearly winning the WWE Undisputed Championship from The Undertaker in an incredible ladder match. The young up-and-comer was faced with his greatest task yet, challenging for the most prestigious title in sports entertainment. Hardy showed that without a shadow of a doubt he deserved to be in the main event scene, but came within minutes of defeating Taker. At the time of the match, Hardy was still finding his footing as a singles competitor and earned the respect of the champion and legend.
Swanton Bomb From The Heavens
When I think of the daredevil Jeff Hardy, I can't help but think of this one crazy-as-hell stunt. At WWE One Night Stand 2008, Hardy faced off against the juggernaut Umaga in a falls count anywhere match. This match was so insane as both superstars fought into the parking lot. Hardy is one of the craziest and bravest superstars, hit a Swanton Bomb off a damn stage truck onto Umaga. It's one of the wildest things you'll ever see.
Hardy Wins The WWE Championship 
In 2008, Hardy finally made his way to the main event title picture alongside partner Triple H. HHH was Hardy's mentor in some sort of way which led to the daredevil achieving his lifelong dream of becoming WWE champion. At the 2008 Armageddon pay-per-view, Hardy would face HHH and longtime rival Edge in a triple-threat match for the title. In what was a great match between all three superstars, Hardy delivered a Swanton Bomb to Edge to win the illustrious championship.
Straight Edge Problems For Hardy
The following year, Hardy found himself in the way of young-up-and-comer CM Punk who is looking to make an example out of him. Punk had won the Money in the Bank briefcase for the second year in a row and took advantage of Hardy to win the world title. What started as mutual respect between both superstars changed drastically, when Punk started throwing jabs at Hardy for his drug and substance abuse real-life issues. Punk would form his infamous stable known as the Straight Edge Society. This is a very underrated feud and you should go back and watch it in its entirety. The promos are gold.
The Hardy Boyz Return To WWE
Both Matt and Jeff Hardy found success in multiple other wrestling promotions including Ring of Honor, and TNA during their time away from WWE. Both brothers were struggling with their vices and made poor life choices but straightened up their act over the years. In 2017, the Hardy Boyz would face longtime rivals The Young Bucks in ROH. The following night the adored tag team would make their incredible return to WWE at WrestleMania 33. Matt and Jeff would be named the final team in the Fatal 4-way ladder match for the Raw Tag Team Championships. The pop these two received was insane and very much deserved. They would go on to win the match and win the titles to capitalize on their momentum.
Jeffery Nero Hardy Makes AEW Debut
From 2017-to 2022 Jeff Hardy would find himself pigeonholed in the mid-card title picture. He would have feuds with a plethora of superstars including Samoa Joe, and Randy Orton. Orton and Hardy had a nasty Hell in a Cell match back in 2018. Earlier this year, Hardy was seen running around after the 24/7 Championship, which was disappointing to see. After being genuinely unhappy in WWE, Hardy would make his AEW debut on the March 9th episode of AEW Dynamite. Hardy would come to the aid of his brother and longtime partner.
This week news broke that Hardy had been arrested for multiple charges including a DUI. While it's easy to beat a man while he's down, how about we uplift and try to encourage him to get the help he needs.
As a longtime wrestling fan, I have the utmost respect for Hardy and wish him the best of luck in his battle with addiction.