The Chairshot Staff Picks: NXT Takeover Toronto
Your Chairshot team is here with their WWE NXT Takeover Toronto (2) predictions! Don't place any bets before reading this! (Don't bet on wrestling.)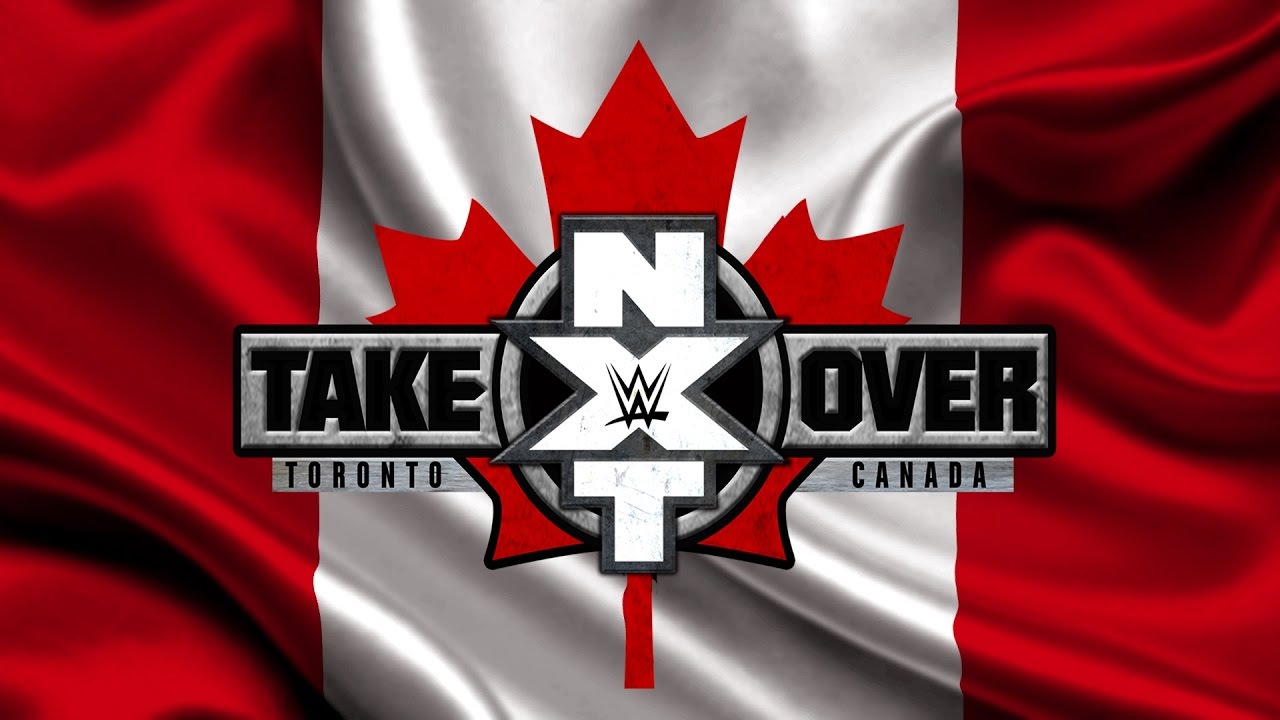 Your Chairshot team is here with their WWE NXT Takeover Toronto (2) predictions! Don't place any bets before reading this! (Don't bet on wrestling.)
Ladies and Gentlemen welcome back to The Chairshot Staff picks! My name is PC Tunney. The Summer spectacular is upon us so let's get right into the picks for NXT Takeover Toronto. Filling with the commentary is "El Presidente" himself, Greg DeMarco!
Candice LeRae v Io Shirai
Bradley Jay – Io
Bobby Fernandes – Io
Carol Cassada – LeRae
Harry Broadhurst – Io
Mathew Sarpriacone – Io
Rey Ca$h – Io
Rob Bonnette – Io
Scott Mcleod – Io
Steve Cook – Io
Steven Mitchell – Io
Tiffany Carter – Io
Miranda Morales – Io
Patrick O'Dowd – Io
DPP – LeRae
Andrew Balaz – Io
Chris Platt – Io
PC Tunney – Io
DeMarco's Deal: Both women "could use a win here," but this is Io Shirai's time to shine. She's much better as a heel already, and a feud with her and Mia Yim for the NXT Women's Championship could be the perfect way to get her to the top. Granted, that makes a later pick of mine look really stupid.
The Chairshot: 16-2 Io Shirai #UseYourHead
NXT North American Championship: Velveteen Dream (c) v Pete Dunne v Roderick Strong
Bradley Jay – Strong
Bobby Fernandes – Dunne
Carol Cassada – Dream
Harry Broadhurst – Dunne
Mathew Sarpriacone – Strong
Rey Ca$h – Strong
Rob Bonnette – Strong
Steve Cook – Dunne
Scott Mcleod – Dream
Steven Mitchell – Strong
Tiffany Carter – Strong
Miranda Morales – Dream
Patrick O'Dowd – Dream
DPP – Dream
Andrew Balaz – Dunne
Chris Platt – Strong
PC Tunney – Strong
DeMarco's Deal: So this one says a lot about the future of NXT. Does Undisputed Era befone Triple H's become "NXT's Four Horsemen" and take all the gold? Or doe this drive a wedge between them and start to turn Roderick Strong babyface? What of Pete Dunne and Velveteen Dream? Does one move up to challenge for the NXT Championship? So many questions, but I am picking Roderick Strong to leave Toronto as the NXT North American Champion.
The Chairshot: 9 Strong, 5 Dream, 4 Dunne #UseYourHead
NXT Tag Team Championship: Street Profits (c) v Kyle O'Reilly & Bobby Fish
Bradley Jay – Undisputed
Bobby Fernandes – Profits
Carol Cassada – Profits
Harry Broadhurst – Undisputed
Mathew Sarpriacone – Undisputed
Rey Ca$h – Profits
Rob Bonnette – Undisputed
Scott Mcleod – Undisputed
Steve Cook – Undisputed
Steven Mitchell – Undisputed
Tiffany Carter – Profits
Miranda Morales – Profits
Patrick O'Dowd – Profits
DPP – Profits
Andrew Balaz – Undisputed
Chris Platt – Undisputed
PC Tunney – Undisputed
DeMarco's Deal: Little known fact – Bobby Fish is one of my favorite wrestlers and should hold all the titles himself. Non-so-little-known-fact – The Street Profits have ben on EVERY episode of Raw and Smackdown since their first appearance. They might have a longer streak than Roman Reigns at this point. What does that mean? It means they're not long for NXT. I'm fine with that, because they are more suited to the main roster than NXT. It also means that Undisputed Era members Bobby Fish & Kyle O'Reilly will once again become NXT Tag Team Champions. Does this mean we are getting the NXT Four Horsemen after all? Well let's just say I'm guessing Bobby is Arn, and Kyle is Tully…
The Chairshot: 11-7 Undisputed #UseYourHead
NXT Tag Women's  Championship: Shayna Baszler (c) v Mia Yim
Bradley Jay – Baszler
Bobby Fernandes – Baszler
Carol Cassada – Yim
Harry Broadhurst – Baszler
Mathew Sarpriacone – Yim
Rey Ca$h – Yim
Rob Bonnette – Yim
Scott Mcleod – Yim
Steve Cook – Yim
Steven Mitchell – Yim
Tiffany Carter – Yim
Miranda Morales – Yim
Patrick O'Dowd – Baszler
DPP – Baszler
Andrew Balaz – Yim
Chris Platt – Baszler
PC Tunney – Yim
DeMarco's Deal: So I have Shayna Baszler winning here. Yeah, I know what I said earlier about Io Shirai and Mia Yim making sense. Sometimes this shit doesn't make sense, okay? Baszler is on a tear that has been nothing short of amazing. The one credible knock I have seen against her is that all her matches look the same. Well that's the point–why should she do anything different if what she's doing is working? As talented as Mia Yim is, people are letting their love for Mia on the independents cloud their judgement here. She's not ready. She might be ready after she kills it in a loss on Saturday. If so, she can go over Shayna at the next TV taping or in October when NXT goes to FS1 and becomes a two hour long show.
The Chairshot: 11-7 Mia Yim #UseYourHead
NXT Championship – Adam Cole(c) v Johnny Gargano (Three Falls, Each With a Different Stipulation)
Bradley Jay – Cole
Bobby Fernandes – Gargano
Carol Cassada – Cole
Harry Broadhurst – Cole
Mathew Sarpriacone – Cole
Rey Ca$h – Cole
Rob Bonnette – Cole
Scott Mcleod – Cole
Steve Cook – Cole
Steven Mitchell – Gargano
Tiffany Carter – Cole
Miranda Morales – Gargano
Patrick O'Dowd – Cole
DPP – Cole
Andrew Balaz – Cole
Chris Platt – Cole
PC Tunney – Cole
DeMarco's Deal: If you know me, you know I love me some Adam Cole. You might have heard me opinion that if he was 6'4″ and 240 lbs he'd be Roman Reigns' greatest rival and have main evented WrestleMania already. He's not, so he hasn't. But he is the man, and there is no reason for him to lose. Plus, what is Johnny Gargano going to do as champion again. That ship has sailed, and I can think of a purple and orange brand that could use Johnny Wrestling (if it's still around come October).
I love the stipulations we know so far. I predict Adam Cole will win Johnny's fall (Street Fight) thanks to his pals in the Undisputed Era, and Johnny will win Adam's fall (classic wrestling match). I don't know what William Regal will select as the third fall, but Adam Cole will find a way to manipulate that, and come out the victor. We have our NXT Four Horsemen, and I hope that doesn't mean babyfaces start winning by disqualification on pay-per-view. Do some Four Horsemen research if you don't know what that means, BAY BAY.
The Chairshot: 15-3 Adam Cole #UseYourHead
BIG thanks to Greg DeMarco for enlightening us with his "Deal". Be sure to check out The Chairshot Staff pick for SummerSlam tomorrow. Till next time, live long and have prosperous picks!
For the latest, greatest and up to datest in reviews, analysis and podcast ALWAYS visit Thechairshot.com and #UseYourHead