The Chairshot Staff Picks: WWE SummerSlam 2019
See who the staff picked as we head into The Biggest Party Of The Summer!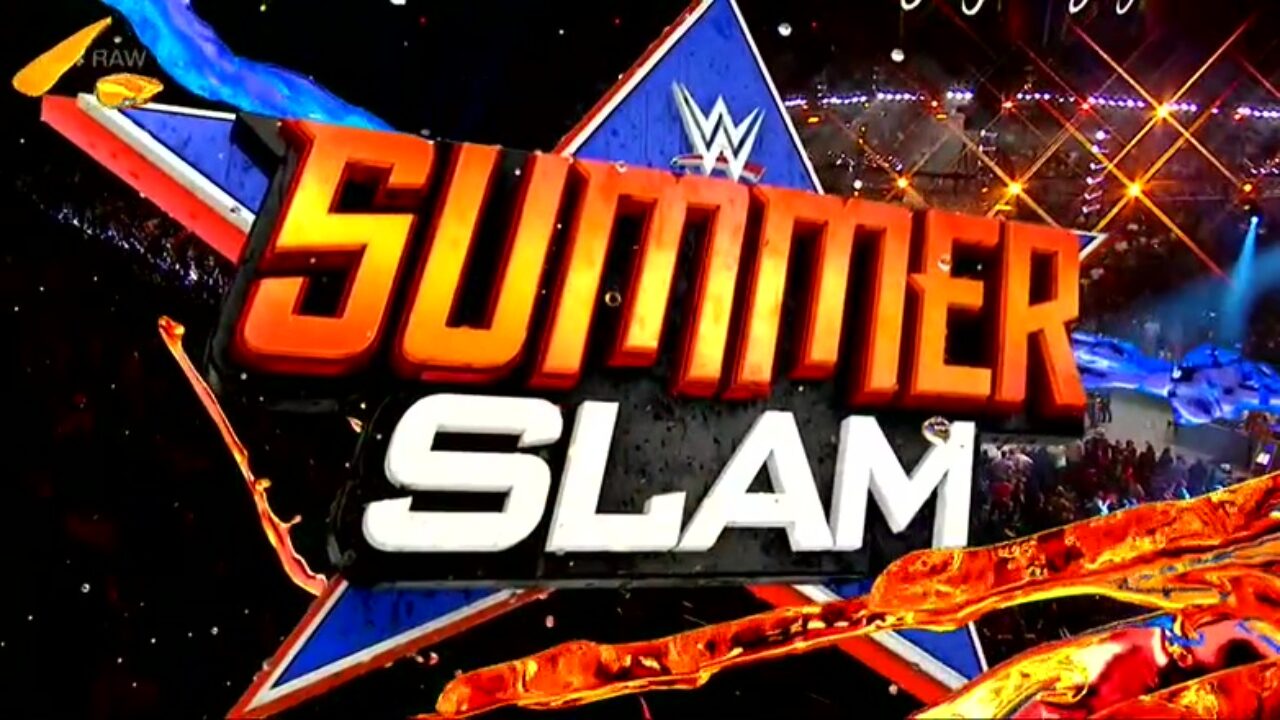 SummerSlam is here, let the arguments begin over whether it or the Rumble are the number two PPV in WWE(one of my fav wrestling arguments). Plenty of big names and quality matchups to follow another homerun from the ladies and gentlemen in NXT. I'll give you a Tunney special here before we get to the prognostications, this will be WWE's best show of the year. Now, let's dig out the old Magic8 ball and see if we can read Vincent Kennedy McMahon's mind…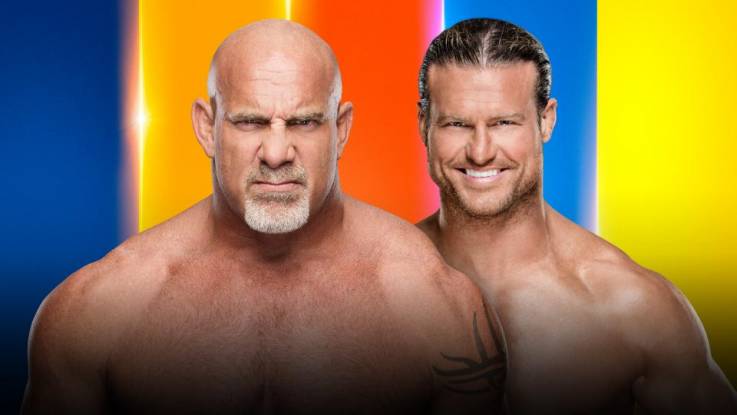 Goldberg v Dolph Ziggler
Abe Odeh – Goldberg
Bradley Jay – Goldberg
Bobby Fernandes – Goldberg
Carol Cassada – Goldberg
Harry Broadhurst – Goldberg
Mathew Sarpriacone – Goldberg
Rey Ca$h – Goldberg
Rob Bonnette – Goldberg
Scott Mcleod – Goldberg
Steve Cook – Goldberg
Steven Mitchell – Goldberg
Tiffany Carter – Goldberg
Miranda Morales – Goldberg
Patrick O'Dowd – Goldberg
Dave Ungar – Goldberg
Christopher Platt – Goldberg
DPP – Goldberg
Greg DeMarco – Goldberg
Tunney's Take: Goldberg should be giving back while he still has something left to give. I would book Ziggler to absolutely dismantle Bill, and quickly. This could easily lead to a rematch giving WWE another big name for another PPV as they ramp up for FOX and the beginning of AEW's weekly TV existence. Dolph Ziggler… why not him? A Ziggler/Lesnar feud could be just what the Dr. ordered. My pick is Dolph Ziggler
The Chairshot: Goldberg 18-1 #UseYourHead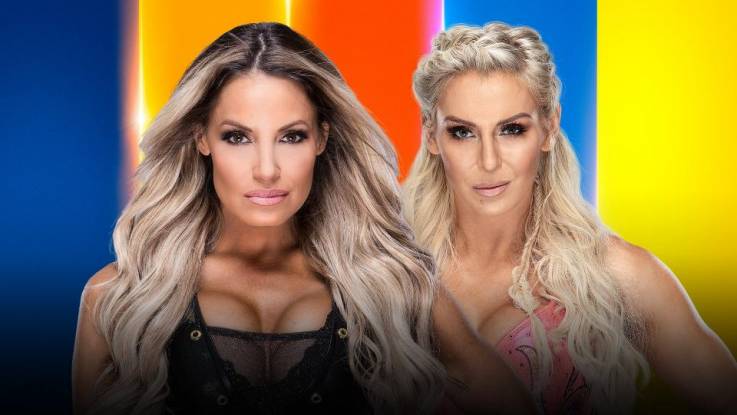 Trish Stratus v Charlotte Flair
Abe Odeh – Charlotte
Bradley Jay – Charlotte
Bobby Fernandes – Trish
Carol Cassada – Trish
Harry Broadhurst – Trish
Mathew Sarpriacone – Charlotte
Rey Ca$h – Charlotte
Rob Bonnette – Charlotte
Scott Mcleod – Charlotte
Steve Cook – Charlotte
Steven Mitchell – Charlotte
Tiffany Carter – Charlotte
Miranda Morales – Trish
Patrick O'Dowd – Charlotte
Dave Ungar – Charlotte
Christopher Platt – Charlotte
DPP – Charlotte
Greg DeMarco – Trish
Tunney's Take: Charlotte. Charlotte! My pick is Charlotte (IT MAKES MORE SENSE.!)
The Chairshot: Charlotte Flair 14-5 #UseYourHead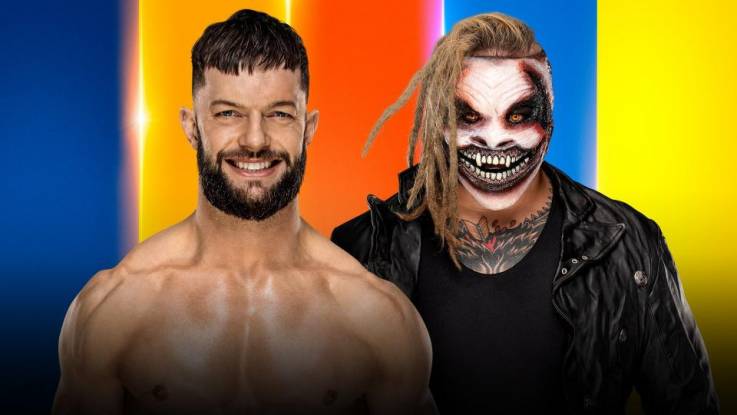 Finn Balor v Bray Wyatt
Abe Odeh – Wyatt
Bradley Jay – Wyatt
Bobby Fernandes – Wyatt
Carol Cassada – Wyatt
Harry Broadhurst – Wyatt
Mathew Sarpriacone – Wyatt
Rey Ca$h – Wyatt
Rob Bonnette – Wyatt
Scott Mcleod – Wyatt
Steve Cook – Wyatt
Steven Mitchell – Wyatt
Tiffany Carter – Finn
Miranda Morales – Wyatt
Patrick O'Dowd – Wyatt
Dave Ungar – Wyatt
Christopher Platt – Wyatt
DPP – Wyatt
Greg DeMarco – Wyatt
Tunney's Take: Here at TheChairshot.com we're really glad that you'rr our friend, and this is a friendship that will never ever end because all you have to do is, LET US IN!! Fire Fly Funhouse to the spectacular new look/mask to the looooooong build (which I'm in favor of). All of the aforementioned to have The Fiend Bray Wyatt lose? Hell No! My pick is Bray Wyatt
The Chairshot: Bray Wyatt 18-1 #UseYourHead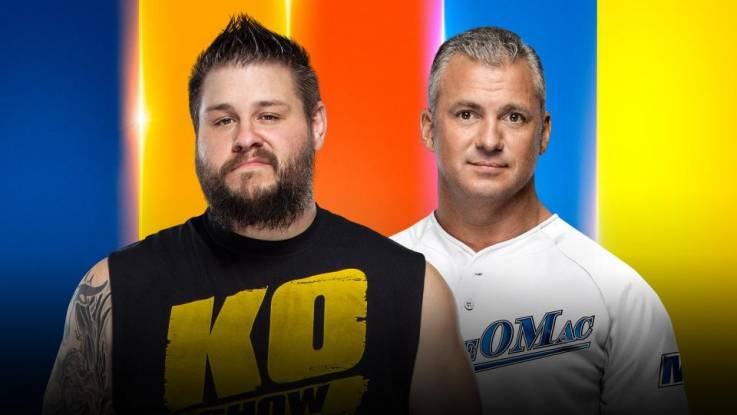 Kevin Owens v Shane McMahon
Abe Odeh – Owens
Bradley Jay – Owens
Bobby Fernandes – Owens
Carol Cassada – Owens
Harry Broadhurst – Owens
Mathew Sarpriacone – Owens
Rey Ca$h – Owens
Rob Bonnette – Owens
Scott Mcleod – Owens
Steve Cook – Owens
Steven Mitchell – Owens
Tiffany Carter – Owens
Miranda Morales – Owens
Patrick O'Dowd – Shae
Dave Ungar – Owens
Christopher Platt – Shane
DPP – Owens
Greg DeMarco – Shane
Tunney's Take: I see shenanigans galore here. Said shenanigans should lead to Kevin Owens getting screwed over yet again. Shane is one of WWE's top heals right now and his momentum shouldn't be stunted whatsoever. KO has enough steam and skill on the mic to absorb a loss here despite the stipulation. I'm looking for Owens to continue his outlaw/renegade streak. My pick is Shane McMahon
The Chairshot: Kevin Owens 16-3 #UseYourHead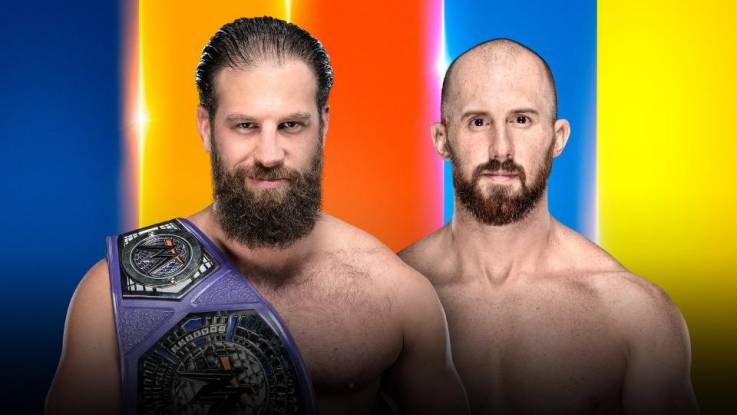 Drew Gulak(c) v Oney Lorcan
Abe Odeh – Gulak
Bradley Jay – Gulak
Bobby Fernandes – Lorcan
Carol Cassada – Gulak
Harry Broadhurst – Gulak
Mathew Sarpriacone – Gulak
Rey Ca$h – Gulak
Rob Bonnette – Gulak
Scott Mcleod – Gulak
Steve Cook – Gulak
Steven Mitchell – Gulak
Tiffany Carter – Gulak
Miranda Morales – Gulak
Patrick O'Dowd – Gulak
Dave Ungar – Gulak
Christopher Platt – Gulak
DPP – Lorcan
Greg DeMarco – Gulak
Tunney's Take: WWE needs to do something with 205Live better than what they are doing now. That's it… that's my analysis… that's my take on this match. My pick is Drew Gulak
TheC hairshot: Drew Gulak 17-2 #UseYourHead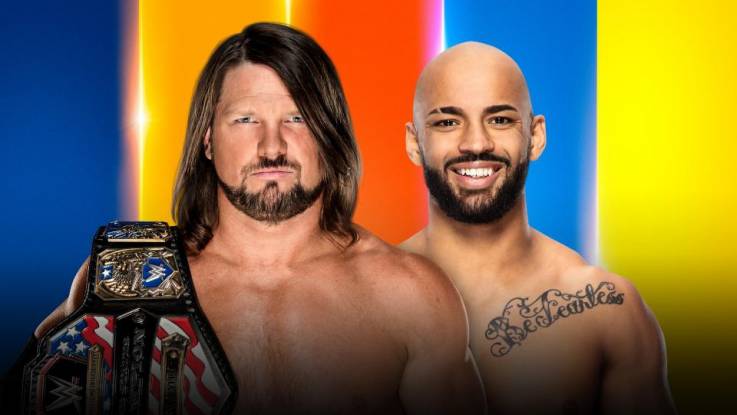 AJ Styles (c) v Ricochet
Abe Odeh AJ
Bradley Jay – AJ
Bobby Fernandes – AJ
Carol Cassada – AJ
Harry Broadhurst – Ricochet
Mathew Sarpriacone – AJ
Rey Ca$h – Ricochet
Rob Bonnette – AJ
Scott Mcleod – AJ
Steve Cook – Ricochet
Steven Mitchell – AJ
Tiffany Carter – Ricochet
Miranda Morales – AJ
Patrick O'Dowd – AJ
Dave Ungar – Ricochet
Christopher Platt – Ricochet
DPP – AJ
Greg DeMarco – AJ
Tunney's Take: I'm gonna go out on a limb here and predict… a great match!!! My pick is AJ Styles.
TheC hairshot: AJ Styles 13-6 #UseYourHead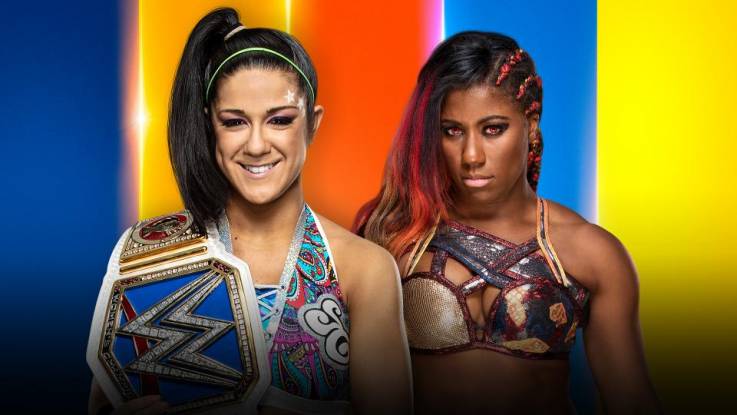 Bayley (c) v Ember Moon
Abe Odeh – Bayley
Bradley Jay – Bayley
Bobby Fernandes – Bayley
Carol Cassada – Moon
Harry Broadhurst – Bayley
Mathew Sarpriacone – Bayley
Rey Ca$h – Moon
Rob Bonnette – Bayley
Scott Mcleod – Moon
Steve Cook – Moon
Steven Mitchell – Moon
Tiffany Carter – Bayley
Miranda Morales – Bayley
Patrick O'Dowd – Bayley
Dave Ungar – Bayley
Christopher Platt – Bayley
DPP – Bayley
Greg DeMarco – Bayley
Tunney's Take: Ember sparks a fire, so what better time to stoke those flames than at SummerSlam! My pick is Ember Moon.
The Chairshot: Bayley 13-6 #UseYourHead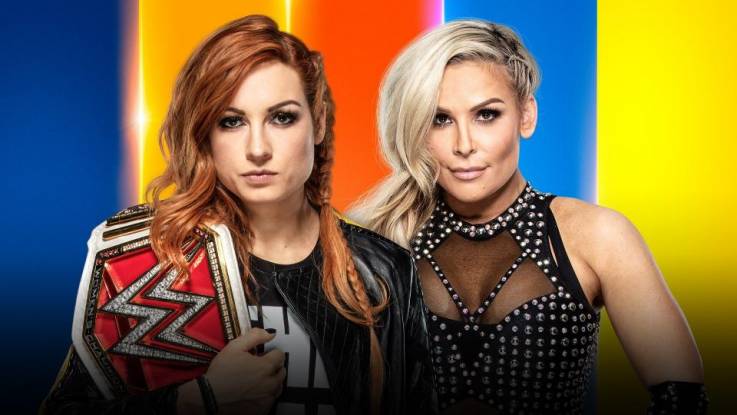 Becky Lynch (c) v Natalya
Abe Odeh – Becky
Bradley Jay – Becky
Bobby Fernandes – Becky
Carol Cassada – Becky
Harry Broadhurst – Becky
Mathew Sarpriacone – Becky
Rey Ca$h – Becky
Rob Bonnette – Natalya
Scott Mcleod – Becky
Steve Cook – Becky
Steven Mitchell – Becky
Tiffany Carter – Becky
Miranda Morales – Becky
Patrick O'Dowd – Becky
Dave Ungar – Becky
Christopher Platt – Becky
DPP – Becky
Greg DeMarco – Becky
Tunney's Take: If this event wasn't in Canada Trish wouldn't be wrestling and Nattie wouldn't have this mach. My pick is Becky Lynch.
The Chairshot: Becky Lynch 17-2 #UseYourHead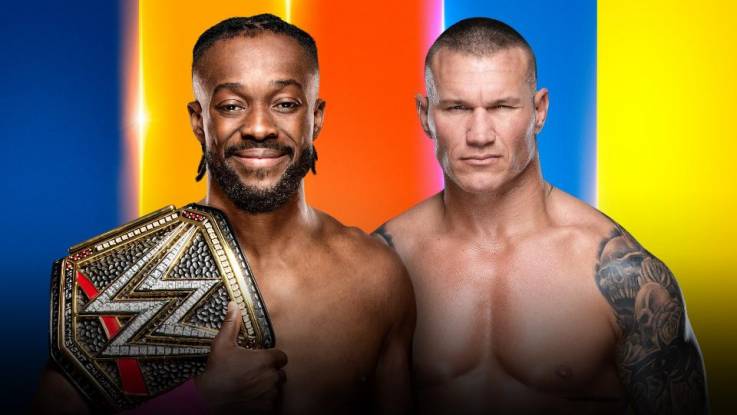 Kofi Kingston (c) v Randy Orton
Abe Odeh – Kofi
Bradley Jay – Orton
Bobby Fernandes – Orton
Carol Cassada – Orton
Harry Broadhurst – Kofi
Mathew Sarpriacone – Kofi
Rey Ca$h – Kofi
Rob Bonnette – Kofi
Scott Mcleod – Orton
Steve Cook – Kofi
Steven Mitchell – Kofi
Tiffany Carter – Kofi
Miranda Morales – Kofi
Patrick O'Dowd – Kofi
Dave Ungar – Kofi
Christopher Platt – Kofi
DPP – Kofi
Greg DeMarco – Orton
Tunney's Take: This is a TOUGH one. Randy provides a viable source to allow WWE to take the belt off Kofi but, I just can't bring myself to picking the viper here. It was no mystery to me or anyone that ALWAYS uses their head that Kofi was definitely carrying the strap till at least this very show.  No trouble, just paradise tonight for the New Day member. My pick is Kofi Kingston
The Chairshot: Kofi Kingston 14-5 #UseYourHead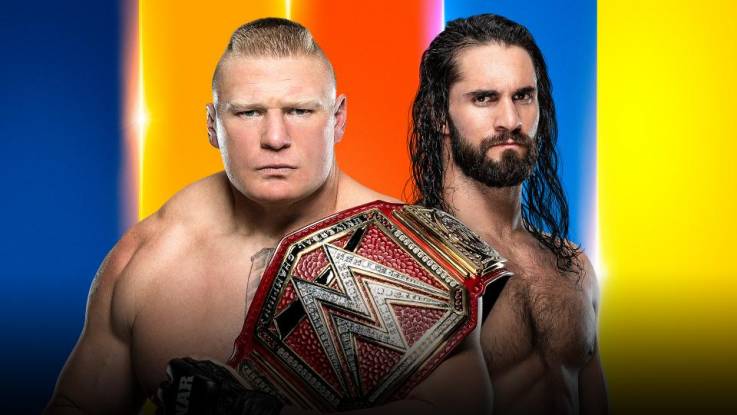 Brock Lesnar (c) v Seth Rollins
Abe Odeh – Brock
Bradley Jay – Brock
Bobby Fernandes – Brock
Carol Cassada – Brock
Harry Broadhurst – Rollins
Mathew Sarpriacone – Rollins
Rey Ca$h – Rollins
Rob Bonnette – Brock
Scott Mcleod – Brock
Steve Cook – Rollins
Steven Mitchell – Rollins
Tiffany Carter – Rollins
Miranda Morales – Brock
Patrick O'Dowd – Brock
Dave Ungar – Rollins
Christopher Platt – Rollins
DPP – Brock
Greg DeMarco – Brock
Tunney's Take: Seth Rollins is a very talented individual in every aspect of pro wrestling but, this isn't about Seth. Another sizable run with the belt for Lesnar could pay huge dividends down the road, and along it, for WWE. More viewers, more consumers, more media attention and at the end IF booked correctly a giant rub for the RIGHT guy. My pick is Brock Lesnar
The Chairshot: Brock Lesnar 11-8 #UseYourHead
Thank you once again to all of our readers and listeners, the Chairshot staff and Greg DeMarco for giving us the what's what for NXT. My name is PC Tunney @PCTunney on the twitter and you can find me every week on #PODisWAR and @podcastDWI . I said it to start and I'll say it to close, this will be WWE's best show of the year. Enjoy SummerSlam everyone, cheers!
For the latest, greatest and up to datest in reviews, analysis and podcasts ALWAYS #UseYourHead and visit THECHAIRSHOT.com and for your fashion needs prowrestlingtees.com/THECHAIRSHOT