Hype for 2019's Summerslam is lacking, so let's allow the Summer Classic's rich history to prep us for next Sunday
This week, The Doc is getting ready for Summerslam 2019 by reflecting back to an edition in Summer Classic lore that he has always felt confidently ranked in the Top 5. However, other pundits have often cited it as controversial, mainly due to its main-event.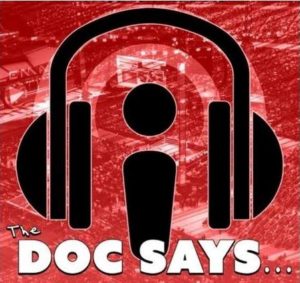 The year was 2005. Icon vs. Legend may have grabbed most of the headlines, but the card reflected a company fully in transition to a new era in WWE history. Doc takes you through the show, step-by-step with great enthusiasm and affection for an event that took place during a period about which he is quite nostalgic.
Straight from the "pages" of his upcoming audiobook release, Doc offers the carefully crafted Hogan vs. Michaels chapter to both emphasize his position regarding Summerslam 2005's all-time stature and preview the new format release of The Greatest Matches and Rivalries of the WrestleMania Era.
Get hyped for Summerslam, this week on The Doc Says!
If you want to discuss WWE past or present with Doc, follow and tweet @TheDocLOP !
---
The Greatest Matches and Rivalries of the WrestleMania Era will soon be available on Audible (as an audiobook)!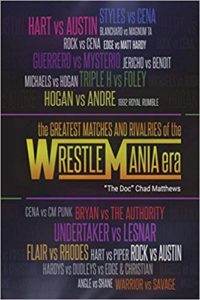 Read reviews of the print version here: https://www.amazon.com/Greatest-Matches-Rivalries-WrestleMania-Era/dp/0692086781#customerReviews