The Doc Says…WWE Decade in Review: 2012 – A Most Historic Year…
Reflecting back to an iconic 2012 in WWE, when legends ruled the kingdom and contemporary stars forged their legacies in spite of them
Reflecting back to an iconic 2012 in WWE, when legends ruled the kingdom and contemporary stars forged their legacies in spite of them.
This week, The Doc gets back into a reflective mood discuss perhaps his favorite modern WWE year: 2012.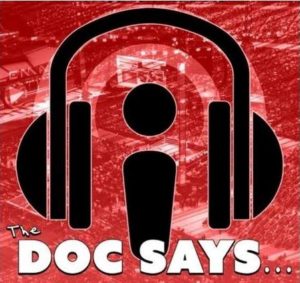 Finally, The Rock came back for a proper wrestling match and what a match it was against John Cena at WrestleMania.  Rock-Cena cast a shadow over three calendar years, but CM Punk did his very best to steal both their spotlight as well as Undertaker and Triple H's.  Much as with 2011, Punk's combination of verbal tirades and tide-elevating in-ring performances endeared him to iconic levels.
If the part-timer trend taking its foothold with Cena and Punk representing the contemporary generation constituted the Top 5 wrestlers that year, then Daniel Bryan by 2012's end was the next closest in line.  Meanwhile, a set of characters who make for interesting case studies now were peaking as singles stars, Dolph Ziggler and Sheamus in particular.  Chris Jericho, of course, also made a noteworthy mark, as did AJ Lee.
So, it was a fascinating year really, and such is why it occupies a place near and dear to your orator.  Doc was enamored with 2012 in the moment and has remained so as it repeatedly passes time's test.
If you want to discuss WWE past or present with Doc, follow and tweet @TheDocLOP !
---
The Greatest Matches and Rivalries of the WrestleMania Era is now available on Audible and iTunes (as an audiobook)!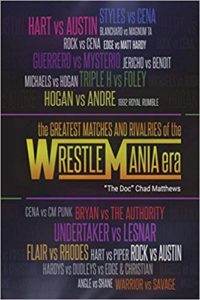 Click here to order on Audible: https://www.amazon.com/Greatest-Matches-Rivalries-WrestleMania-Era/dp/B07WSTJDMS/ref=tmm_aud_swatch_0?_encoding=UTF8&qid=&sr=