Tiffany's 205 Takes: What Is The Future For Mike Kanellis?
Can Mike Kanellis catch a break anywhere?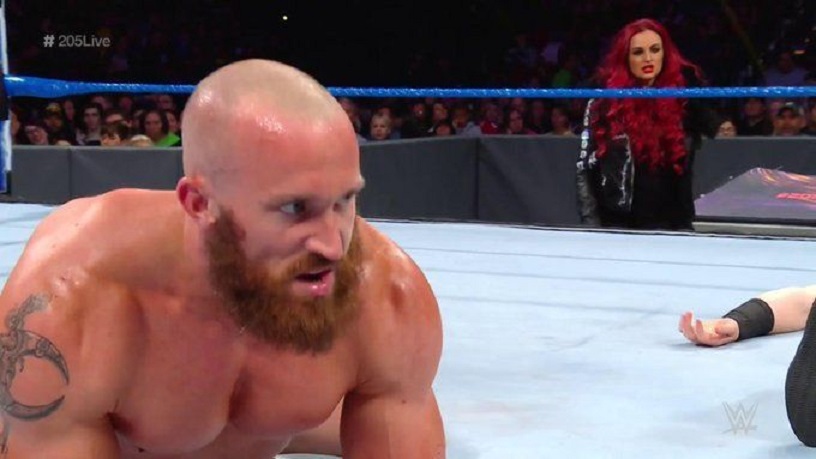 Can Mike Kanellis catch a break anywhere?
Last week, Mike Kanellis and Drake Maverick tore each other apart in a brutal unsanctioned match after months of bickering over Kanellis' repeated attempts to get a one-on-one Cruiserweight Championship match, despite numerous failures, some of which weren't his fault. Maverick would pull out the win after being beaten from pillar to post by Kanellis. Since a title shot for Kanellis was on the line, he obviously still isn't any closer to a title match than he was last week, but the ending of the match seems to beg the question: What happens with Kanellis now? Is he done with 205 or will he demand another chance at redemption?
I like that Drake Maverick gave props to Kanellis and that Kanellis isn't fired from 205 Live, but the fact that he claimed to be fair is laughable. This whole thing started because Maverick wasn't being fair with opportunities. Maverick repeatedly played dirty by seeming to promise Kanellis a chance at a title shot and then revealing that he was just offering him an opportunity to prove that he deserved a title shot. Also, for all his claims of fairness, Maverick has shown that he has his pets. Tony Nese has lost to Drew Gulak twice, yet still gets another shot. Mike Kanellis tore it down with Maverick and still just got a pat on the head. Most of the guys in the Six Pack Challenge, talented as they were, have mostly been losing matches or not on TV, except for Oney Lorcan.
205 Live ended with Oney Lorcan getting a shot at Drew Gulak after a Six Pack Challenge, and Mike Kanellis wasn't on the show, so the question of what's next for Kanellis hasn't really been answered. I really hope his match with Maverick will be a stepping stone to him getting a one-on-one shot. Kanellis is a great talent and could do really great things as a champion on 205 Live and if it would put an end to the god awful Maria storyline (I'm a big Maria fan, but I hate this storyline), even better.