Tiffany's NXT Takes: TakeOver HangOver
Post NXT episodes tend to be hit or miss. How was the hangover this time?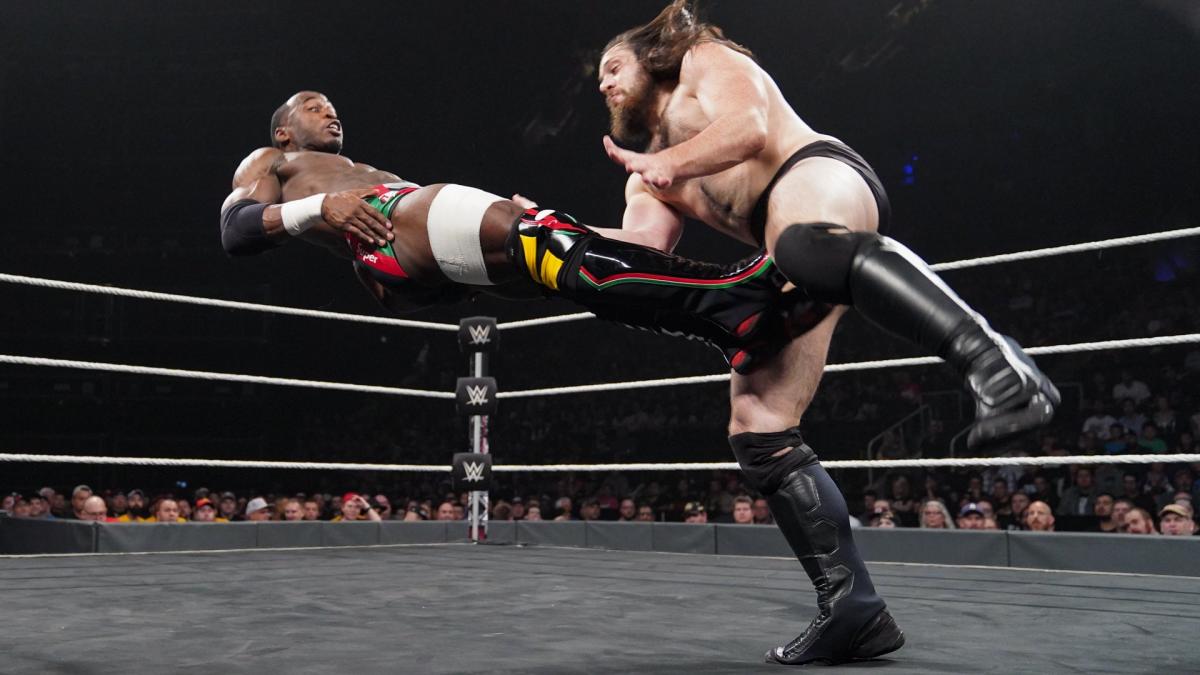 Post NXT episodes tend to be hit or miss. How was the hangover this time?
TakeOver: Toronto is in the books and every champion retained their titles. So what does that mean for the rest of the roster?
Plus, the finals of the Breakout Tournament break loose!
Post TakeOver Promos and Fallout
I'm not totally sold on Pete Dunne. He went from being the longest reigning champion in WWE to…inserting himself into NXT for whatever reason.
Okay, Cathy Kelly has done nothing to deserve being yelled at like that. That said, Undisputed Era has a legit complaint. It LOOKS like the wrong guy got pinned, which is probably the way they'll keep this feud going because Profits didn't pin the right guy. I guess we'll see next week.
I really like heel!Io Shirai, but I'm still bummed Candice LeRae didn't win at TakeOver. However, if it means Shirai will be the one to beat Shayna Baszler, I'm all for it.
I'm over Shayna Baszler. I don't care who beats her, as long as she's not champion anymore and doesn't regain the title.
Breakout Tournament Finals
I was really stoked for the Breakout Tournament and NXT has done a really good job it every week. I actually wish they'd done a more in-depth tournament like Cruiserweight and Mae Young shows.
Jordan Myles vs Cameron Grimes was really good. Since I don't really know a whole lot about them other than Grimes' slack-jawed look gives me the weirds. Jordan Myles is the inaugural Breakout Tournament winner and can challenge for any NXT title he wants, which means either the North American Title or the NXT Championship.
Breezango vs Forgotten Sons
I think it's a statement on the somewhat bloated nature of the WWE Main Roster that Breezango got a bigger pop in NXT than they ever have on the main roster. Or maybe NXT fans are less picky. Either way, I really enjoyed the match they had with Forgotten Sons. I'm not sure what to make of Fandango wanting to feel himself up all the time, but he's becoming less of a ballroom dancer and more of a stripper, which is fine. Plus, I love the their new finisher. It still sucks for Forgotten Sons that they can't seem to get any traction.
Final Thoughts: As usual for post TakeOver NXTs, this was pretty bare bones, but they are starting to lay the groundwork for the next round of tapings. The Breakout Tournament final was nice and it'll be interesting to see who Myles will challenge and what the fallout will be. I'm also expecting more fallout for the other titles and matches and see if there will be any retaliation by Candice LeRae or Mia Yim.
That's it for Tiffany's NXT Takes! Tune in Monday for my RAW Takes!