Tiffany's SmackDown Takes: Roman Reigns' Mystery Culprit Revealed?
For the last few weeks, the mystery of who has been trying to attack Roman Reigns has perplexed the WWE Universe. Will Daniel Bryan prove to have the answers?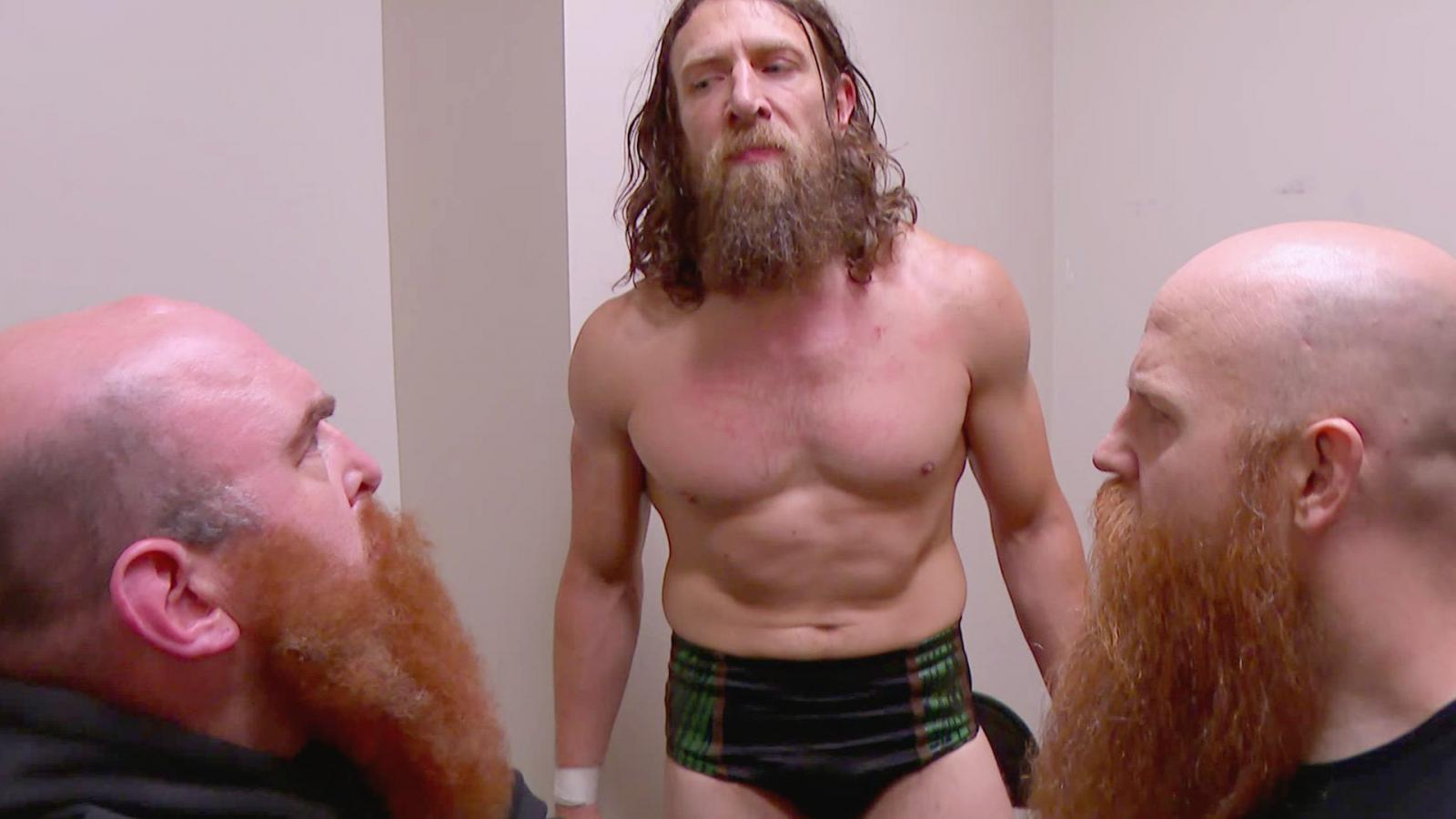 For the last few weeks, the mystery of who has been trying to attack Roman Reigns has perplexed the WWE Universe. Will Daniel Bryan prove to have the answers?
The King of the Ring tournament comes to SmackDown, who on the blue brand will step up?
King of the Ring
The RAW superstars definitely stepped up their game with their King of the Ring matches, so the pressure is really on SmackDown to deliver matches of equal quality.
One thing I like about how WWE is doing Kevin Owens vs Shane McMahon is that they're making both men much more reasonable in their dealings than Austin vs McMahon ever was. Austin vs McMahon was often like rats in a barrel, but with Owens vs McMahon, you can see where both men are coming from. I'm also glad Owens wasn't scratched from King of the Ring, which was rumored to be happening.
Andrade vs Apollo Crews was really good I was a little afraid that WWE would make this a squash match in favor of Andrade, but Crews was allowed to get his licks in. I was a little disappointed that Crews lost, but I wasn't surprised. WWE seems very high on Andrade, and for good reason. I just wish Crews could've gotten a chance to break out of the low/mid-cards.
Owens vs Elias was as rough as you'd expect for a match that is basically Austin vs McMahon goon, but I like that they're keeping the better parts of Austin vs McMahon with Shane constantly trying to rig the game, but it only works if the babyface gets the win in the end. It sucks that Owens is out of King of the Ring, but it could build a more interesting story long-term.
Women's Division
Have I mentioned that I'm really over Charlotte? She's an incredible athlete, but I'm tired of seeing her. Her being anywhere near the title is never good for the rest of whatever Women's Division she's in. Also, have I mentioned that I love Bayley's new attitude because I do. This isn't the timid Bayley Charlotte dealt with on RAW or NXT, Sasha helped Bayley find her edge and it's fantastic!
Roman Reigns Mystery
So, last week, Daniel Bryan claimed to know who was after Roman Reigns and promised to reveal the identity of the culprit. Our suspects are: Daniel Bryan and/or Erick Rowan, Buddy Murphy, or possibly someone not known at this time.
Okay, are we all on the same page in thinking Bryan is definitely behind this whole thing now? It's hard to maintain your innocence when you basically kidnap people to be your patsy. I like that Roman was willing to talk but Murphy isn't helping his case with the attitude.
Bryan vs Murphy was really good. It wasn't QUITE as good as Murphy vs Reigns in my opinion, but it was still really good. I was honestly STUNNED that Murphy won, but very pleased. He could have a bright future on the main roster is WWE's willing to get behind him. Not surprised Bryan was a sore loser, but someone should tell Bryan he's not helping himself or Rowan.
Well, the mystery 'culprit is…Erick Rowan's mystery twin? Really? Is this the Patty Duke Show?
That's it for Tiffany's SmackDown Takes! Stay tuned for 205 coverage!