Tiffany's WWE RAW Takes: King of the Ring, Women, Rollins, Reigns (8/19/19)
Tiffany has takes on the August 19 WWE RAW! The women's division doesn't stand out, King Of The Ring is back, and Seth Rollins and Roman Reigns are prominent.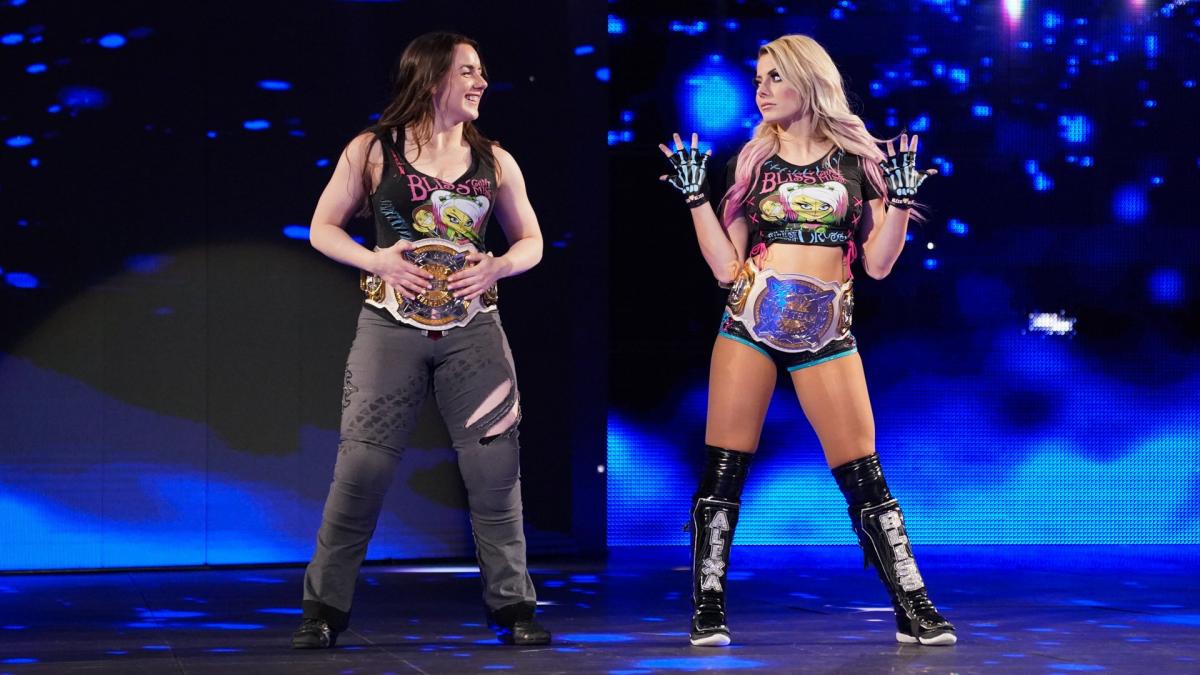 Tiffany has takes on the August 19 WWE RAW! The women's division doesn't stand out, King Of The Ring is back, and Seth Rollins and Roman Reigns are prominent.
It's back! King of the Ring is back after a four year hiatus. So, which one of the superstars of WWE took a step towards royalty? Also, what is the fallout from the shocking return of Sasha Banks and Seth Rollins' new alliance.
King of the Ring
I believe I've said a few times that I'm a big fan of King of the Ring and that I was really excited about the tournament coming back. That was tempered with the memory that due to King of the Ring always being about building mid-card talents, the matches tend to be a little hit or miss.
WWE totally ripped off the G1 Climax and New Japan Pro Wrestling by having next week's competitors compete together in a tag match. However, the match was good and whet the appetite for next week. Miz and Ricochet were a surprisingly good team.
Samoa Joe vs Cesaro was AMAZING! That match definitely lived up to the hype! I could've watched that match all night. I'm not surprised Joe won, but I was hoping for Cesaro. Better luck next time, dude.
Cedric Alexander vs Sami Zayn was really good, but I was hoping for a longer match and more from Zayn. I'm glad Alexander won, he's my pick to get to the finals, but it feels like Zayn is just spinning his wheels in WWE and that's very sad and frustrating because he's a great talent.
Women's Division
I was a little disappointed that we didn't get King's Court. I know Jerry Lawler isn't as popular with fans as he used to be, but he'll always be one of my favorite commentators. I do appreciate that they're using Legends to put over the Fiend, but at the same time, I don't see why it's necessary, unless they're planning on not having these legends back.
Becky's interview was really good, in my opinion. I love that Becky being completely unapologetic about how she calls people out. I also love how they're using the old dirt sheet stuff in this and Becky taking credit for making Sasha a big deal again. Also, Becky calling Sasha out was magnificent. I'm STOKED for this feud!
I'm a little puzzled by Sasha's interview. It was good, but her starting off with talking about her new color was odd, though I'm glad Cole got down to business pretty quickly. Sasha not wanting to talk about why she attacked Nattie other than saying 'You're welcome' is baffling, but it does save us from having a stupid reason given, but the whole thing was just weird.
Okay, I'm really getting behind Alexa Bliss and Nikki Cross as a tag team. I still don't really like WWE thinking Bliss needs A title just to keep her top spot, but her and Cross as a team is really good. Sonya Deville and Mandy Rose, however, were okay. Sonya Deville is SUPER talented, but Rose's talent seems to be standing and looking pretty and there is really no place for that in WWE, not when there are good talents and interesting Women's Division feuds being relegated to Main Event. I'm glad Twisted Cross retained, but I'm a little curious what the endgame of this is going to be.
I'm assuming that Nattie has legit screwed her arm up or has another injury that she's taking time off to treat because I can't really think of why else they're having Sasha attack her. It is definitely looking like the Boss is done playing games and is back to her NXT ways, which I'm excited for. Hopefully, that version of Sasha will do better on the main roster than face!Sasha has.
Seth Rollins
Okay, this thing is getting confusing. Last week, it LOOKED like Rollins, Braun Strowman and Ricochet had formed a team, but Ricochet and Strowman had singles matches without Rollins or each other at ringside, though Rollins did come to Strowman's aid. Now, Seth Rollins and Braun Strowman are tag team champions and Rollins is a double champ for the third time in his career. I'm sure the OG OC will get the belts back sooner than later, but I'm getting confused by this whole thing. I mean, the match was really good, but I'm not sure what the heck is going on.
Roman Reigns
I was actually surprised that this match was on RAW instead of SmackDown since it played right into the Roman Reigns Mystery. I never really considered Ziggler a suspect until now, but he's just stupid and childish enough to do something like this for attention. His little rant about how Roman gets all the attention while Ziggler doesn't makes him sound exactly like the kind of person to attack someone. The cheap shot confirmed it. I enjoyed the match because it's fun to watch Ziggler get the shit knocked out him. Plus, him selling spears is hysterical.
That's it for Tiffany's Takes! Tune in tomorrow for SmackDown and 205 coverage.