WWE NXT Takeover Toronto: Greg DeMarco Looks Back
A trip down memory lane as Greg DeMarco takes you back to 2016 and the last time WWE presented NXT in Toronto, featuring Samoa Joe vs. Shinsuke Nakamura!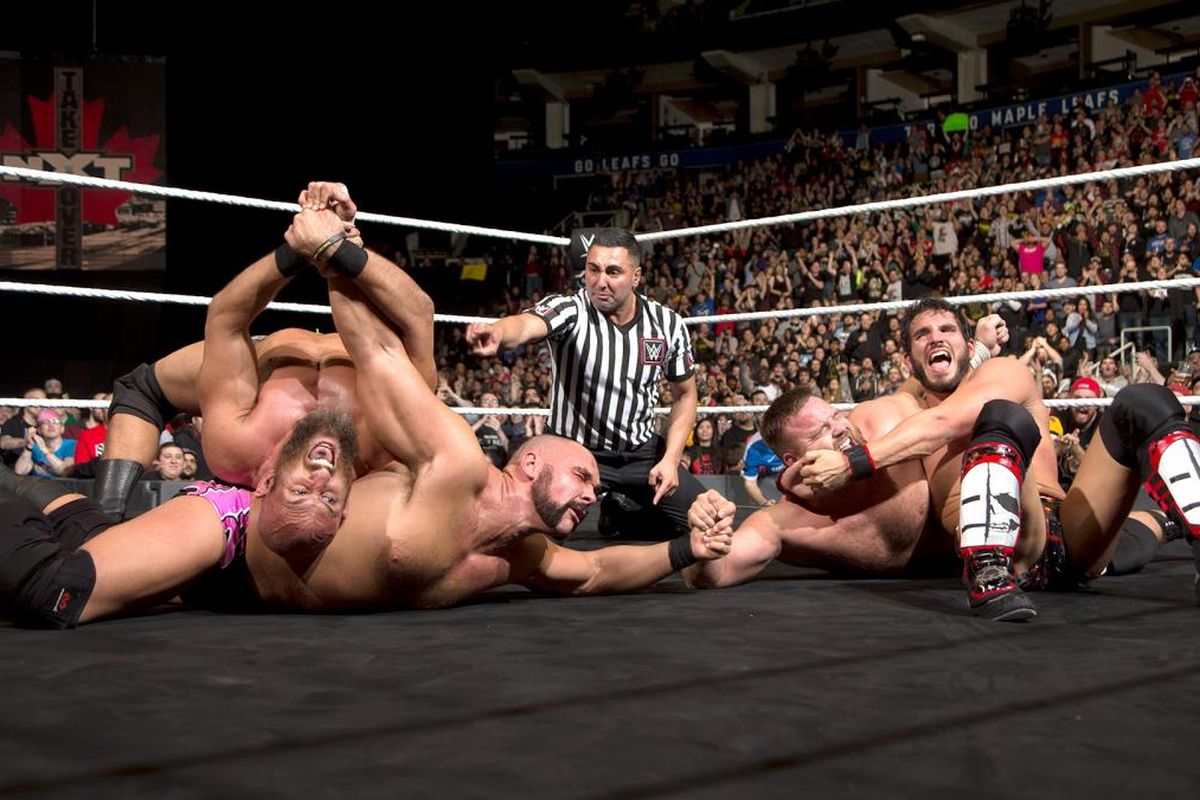 A trip down memory lane as Greg DeMarco takes you back to 2016 and the last time WWE presented NXT Takeover in Toronto, featuring Samoa Joe vs. Shinsuke Nakamura!
We are in the final week before WWE SummerSlam in Toronto, which also means we are headed towards the next NXT Takeover in Toronto, with Adam Cole and Johnny Gargano going to war in what is basically their take on a Three Stages Of Hell Match for the NXT Championship.
Before we get there, I decided to take a look back the the 2016 edition, which took place before the Survivor Series that saw Goldberg dismantle Brock Lesnar in a surprising main event. Eric Ames brought you his review of this event last fall, so be sure to check that out as well.
Side note: This event reminded me about the digital boards used in NXT for the ring aprons and ring posts. How quickly we forget that this was born in NXT before the main roster took it over, and not we don't even see it in NXT.
WWE NXT Takeover: Toronto
Air Canada Centre, Toronto, Ontario
November 19, 2016
Bobby Roode pinned Tye Dillinger
Dusty Rhodes Classic Finals: The Author's of Pain beat TM61
NXT Tag Team Championship 2-Out-Of-3-Falls Match: DIY beat The Revival to capture the championships
NXT Women's Championship: Asuka forced Mickie James to submit to retain
NXT Championship: Samoa Joe pinned Shinsuke Nakamura to win the championship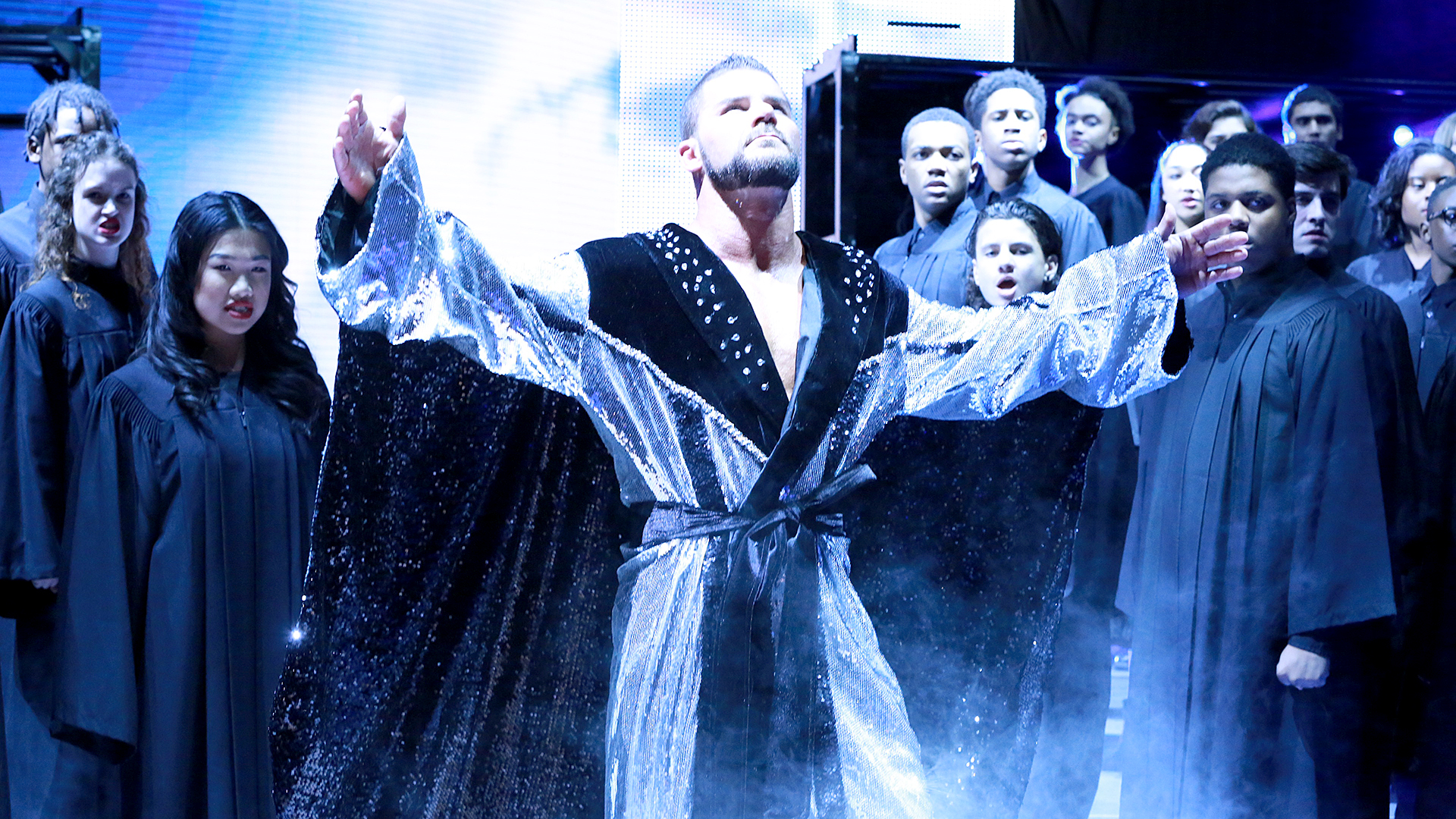 Bobby Roode vs. Tye Dillinger – The opener between these two was fun, but anticlimactic. You'll hear that word again as we progress here. They perfectly played to the crowd, with both men hitting signature spots that the crowd loved. Tye was somewhat of a heel early, as "Glorious" was in all it's…well…glory. There was a great series of spots that you'll love: Roode rolled up Tye with his feet on the ropes, which the ref caught; during the argument between the referee and Roode, Dillinger rolls up Roode for two; Dillinger lands a superkick (no leg slap) that Roode sells like death.
Not the "spots" you were thinking of? Good! The crowd were on their feet for two roll-ups and a superkick. Why? BECAUSE OF THE STORY. The story they were telling got the crowd on their feet. That's what it's all about, right there.
The Authors of Pain vs. TM61 – Looking back, I was all wrong about TM61. I really thought Nick Miller and Shane Thorne had a great shot at being a big time team on the main roster because of what I saw from their partnership in Australia (and some of what they did in Pro Wrestling NOAH). Their act simply didn't translate to WWE at all. On the contrary, The Authors Of Pain were, and still are, the shit. They're big, athletic, and can tell a story in the ring. The missing piece seems to be Paul Ellering, and I hope we see him back with them once they make their TV returns.
The right team absolutely won this match, and the AOP would go on to be NXT Tag Team Champions. Shane Thorne would get injured, and Nick Miller would ask for his release to return to Australia where he splits his time between "the land down under" and Japan. Thorne was paired with Rhea Ripley on the NXT Florida house show loop, and that's a pairing that I think could work. He also made his televised return just a couple of short weeks ago, stating his case for the NXT Breakout Tournament. I hope we see him interrupt the finals, because he has all the talent in the world.
Oh, and this match featured the Crash Cage, which was just a way to sell toys. I don't know how well it worked…
#DIY vs. The Revival – Twenty-two minutes of greatness is the best way to describe this match. You had two of the best tag teams in the world at the time in Johnny Gargano & Tommaso Ciampa and The Revival of Scott Dawson & Dash Wilder (the current best tag team in the world, to be honest). You had 2-out-of-3 falls, and you had some amazing storytelling.
The Revival were the glue that held this match together, and did a superb job. They made Gargano and Ciampa look like ten million bucks (they already looked like a million on their own).
I don't want to bore you with the details that you already know, but I recommend going back to watch this match and see the tag team work done by Dash & Dawson. You just don't see that out of anyone but The Revival, and that's what makes them so damn good.
Asuka vs. Mickie James – I actually picked Mickie James to win this match back in 2016. I picked Mickie because NXT had no one for Asuka (truly, no one was ready), and Mickie could be a champion to rebuild the division around after Asuka goes to the main roster. Asuka would go on to remain champion until her eventual move to the main roster, never actually losing in NXT. Ember Moon would come close, but in the end it was another NXT undefeated streak that didn't really do anything for NXT (War Raiders, anyone?).
Of course, another NXT undefeated streak would actually be given a meaningful ending on this night.
But before we get there, this was a good match! Mickie landed one of the best Mick Kicks I've ever seen, and the finishing sequence that saw Mickie roll through the Asuka Lock in multiple ways until Asuka eventually trapped her and she couldn't escape–leaving her no option other than tapping.
Samoa Joe vs. Shinsuke Nakamura – Shinsuke Nakamura was the undefeated NXT Champion going into this match, having won the championship from Samoa Joe at Takeover: Brooklyn II. This was the rematch, and everyone assumed Nakamura would beat Joe and send him to the main roster.
That all sounded great, except Joe won and became the first ever two-time NXT Champion. He would only hold it for a short time, as he lost the championship back to Nakamura in Japan a few weeks later, all culminating in a steel cage match in Australia. It was a great end to the NXT TV (WWE Network) product for the year, a great storyline that saw Nakamura ultimately win in the end, and it all played out in front of hyped up international crowds.
As for this match? It's the great back-and-forth battle you'd expect from these two men, save for the ending that saw Samoa Joe land a Muscle Buster to recapture "his" championship.
I can't speak enough about the brilliance of Joe winning. If you watch the events that lead up to this match (which WWE did a great job of summarizing in the hype video–as always) you'll see that it was the classic build to Nakamura winning. He beat Joe for the title, Joe heeled it up by attacking Nakamura after they shook hands, eventually sending him to the hospital and causing William Regal to grant him the rematch. Nakamura, the babyface in all this, was set up to be triumphant over the tyrannous challenger–except Joe won.
Fans were shocked coming out of this match, questioning NXT booking for what seemed like the first time ever. They'd go on to have two more great matches as the year drew to a close, making this one of NXT's best rivalries.