Brock Lesnar WWE Championship Win Over Kofi Kingston: Inevitable or Unnecessary?
Brock Lesnar is back. The Beast Incarnate returned on the September 17 edition of SmackDown Live and confronted the WWE champion, Kofi Kingston. Lesnar's advocate Paul Heyman challenged Kingston to a title match and the champ accepted. From the moment that happened, indifference began to take hold.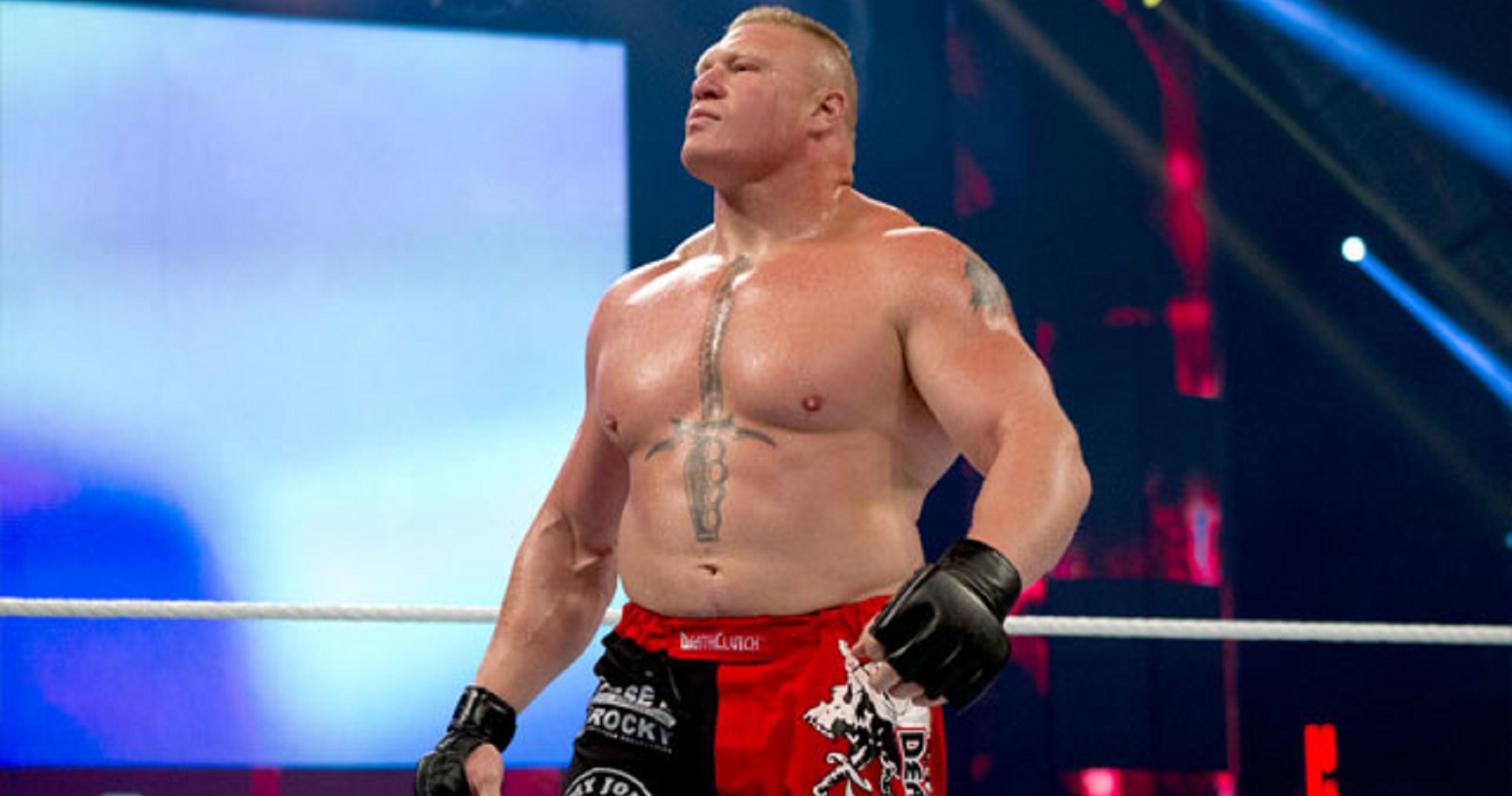 Brock Lesnar is back. The Beast Incarnate returned on the September 17 edition of SmackDown Live and confronted the WWE champion, Kofi Kingston. Lesnar's advocate Paul Heyman challenged Kingston to a title match and the champ accepted. From the moment that happened, indifference began to take hold.
It's the same story once again in WWE and despite how many times it happens, the story continues to cause waves among pro wrestling fans. Everyone knows that Brock is a top draw, just as they know that WWE will always use him as a result. Despite how many times he disappears or how long he stays away, he will be back and will almost always be in the world title picture. But knowing and accepting are two very different things.
When Brock Lesnar is out of sight, he's out of mind and that's just the way it is. The WWE faithful may want to believe he's gone, but it's only temporary and until the day comes when he actually finishes up with the company, Lesnar is likely always going to be a factor. Like Thanos in Avengers: Endgame, Brock is inevitable.
But even a mad Titan knows when to pick and choose his battles, which is exactly what Lesnar's character is doing now. Seth Rollins took Brock down at SummerSlam and pinned him clean in the middle of the ring. The Beastslayer was true to his nickname, as he got the win on his own, with no distractions, no assist and no cheap-shots. Rollins had a career defining victory over Lesnar and thus closed the book on their feud.
There was really no point in booking Seth versus Brock again, as there was truly nothing left between them. Rollins got what he needed and Lesnar did the job for him and for WWE. Of course, that fact tends to get lost in the discussion, but that's typically how it goes for Heyman's client.
Brock does the honors when called upon and he does it like a pro. Lesnar will sell, he will work hard and he will do it all like a man on a mission. Lesnar knows that the more effort he gives in a loss, the more it helps the man that's going over on him. But while fans usually don't acknowledge that fact, they do recognize that he can get it done in the ring.
At his best, Brock Lesnar is a storyteller. The way he moves in the ring, the way he hunts his opponent like a predator in the wild and everything that comes after, is all part of the narrative of his match. When he's in the moment, Brock is hailed as the smartest guy in the ring and indeed much smarter than he gets credit for. But apart from that, he's the selfish Brock Lesnar that comes and goes as he pleases, without regard for WWE or its audience. That's just the way fans see it.
So when The Beast rolled into SmackDown Live, his critics immediately growled in disgust. Lesnar was back and of course, he was after Kofi Kingston. Who else would Brock even care about on the blue brand? This was the sentiment among those, who believe that Lesnar demands to be in the main event spotlight or he will not do business with WWE.
Whether or not that's true is unknown. But what has become obvious is the fact that Lesnar is called upon when it's time to make some noise. Sometimes that noise involves getting a guy over, as was the case with Seth Rollins. Other times, it's about generating excitement over an upcoming event, or spiking a rating. In the case of Kofi Kingston, perhaps it's all of the above.
Facing Brock Lesnar is like a badge of honor for many WWE Superstars. Going shot for shot with The Beast Incarnate is no small feat and to be able to do that while delivering a compelling match is extremely important for anyone in that position. It's not just about toughness. It's about making a statement. Sometimes, it's WWE that needs that statement to be made.
That's especially true for Kofi Kingston. From the moment he won the WWE Championship at WrestleMania 35, Kingston has been under fire. Much of that has been because of his booking, which has not always been the best. But some of it has to do with his style in the ring, which has not changed since becoming champion.
Kofi is still the same carefree, fun loving Superstar that fans have followed for years. He does turn up the volume when he's defending the title but even then, he's basically the same guy he's always been. While that's a good thing in the eyes of many fans, it's just not enough for others. Kofi is a world champion so he should act the part. At least, that's what his critics believe.
It seems that everything Kofi's done has been in an effort to win over the haters. WWE wants the world to see Kingston as championship material and that fact has been used in more than one storyline, most recently, against Randy Orton. But when Kofi steps into the ring with Brock Lesnar, his true mettle will be on display. If Kofi can hang with Lesnar, then maybe he will finally get the respect he deserves. Right?
But at the end of the day, this new angle between Brock and Kofi is perhaps more about Brock. SmackDown Live will become Friday Night SmackDown on October 4, as the blue brand will debut on the FOX Network. When that move was announced in 2018, many predicted that WWE would stack the roster, which meant that the top champ would be a major name. In the world of WWE, there's no name bigger than Brock Lesnar.
So if Brock is coming back for the sake of SmackDown, he doesn't necessarily need to destroy Kofi Kingston and become the new WWE champion. Working Lesnar in a championship match will be good for Kofi, but that doesn't mean he will win. However, Lesnar is the proven commodity and he's the go-to main event powerhouse WWE loves to use. How does Kofi measure up to that?
There are a few variables to this match and it could go either way. Everyone knows that Kofi has worked hard to get his spot, just as they know that Lesnar is the easy and bankable choice to be champion. Bu knowing and accepting are indeed two very different things.