Carol: Seth and Braun: Who Turns Heel?
If someone's gotta turn, who do you want it to be?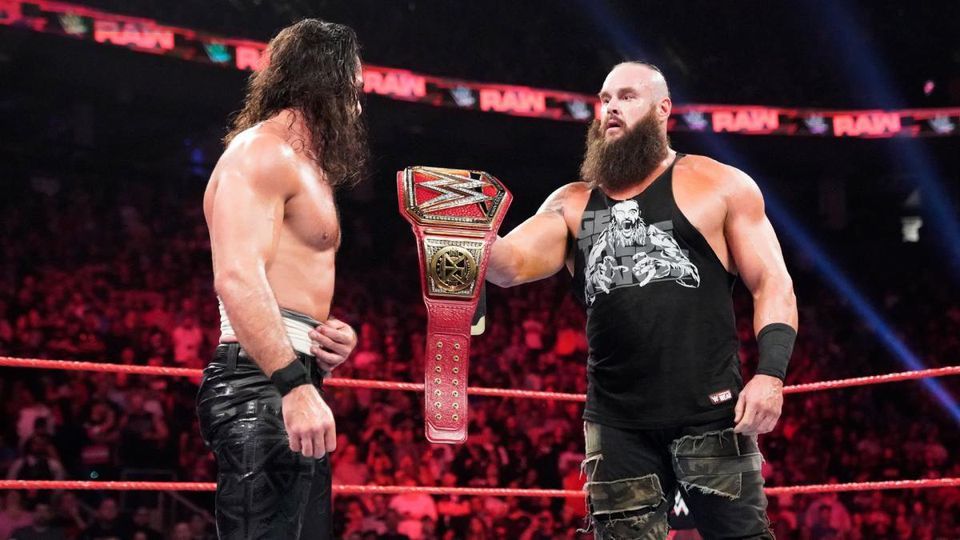 If someone's gotta turn, who do you want it to be?
Seth Rollins and Braun Strowman's feud is about to heat up. In a week, the two will face off at Clash of Champions for the Universal Championship. But before that match the current RAW tag champions will have to defend their titles against Robert Roode and Dolph Ziggler.
We've seen this scenario play out many times before, one of them is going to turn on the other leading to a feud. At Clash of Champions, fans can expect to see either Rollins or Strowman turn heel and betray their partner.
So heading into the PPV, I'm wondering which man is going to be the heel?
Both Seth and Braun have been babyfaces and heels in the past. Currently, both men are babyfaces, but one of them is going to be the bad guy for the Universal Championship feud.
Rollins is seen as the new face of WWE. As their top champion, he does media appearances and defends his company against critics. Seth had a lot of momentum last year when he was Intercontinental Champion, and his push continued into 2019 when he won the Royal Rumble and went on to beat Brock Lesnar at WrestleMania.
Yet, in recent months Seth's popularity seems to be losing steam. His feud with Baron Corbin didn't help along with his real life relationship with Becky Lynch being displayed on WWE television. Also, Rollins recent verbal attacks against Will Ospreay and Jon Moxley has turned fans against him.
WWE could capitalize on Seth's social media outbursts and turn him into an arrogant heel like he was after The Shield's break up.
As for Braun Strowman, he started out a heel during his run with The Wyatt Family and continued to be a bad guy following their split. His feud with Roman Reigns helped establish Braun into a star. Even though he was seen as a heel, fans cheered for Strowman and they've continued to support him whether he was a bad guy or a good guy.
Despite giving receiving championship opportunities, WWE never capitalized on Braun's momentum. But now they're giving him a significant push and possibly setting up a Universal title win.
Like Rollins, Strowman is a babyface, yet as wrestling fans know there's got to be a heel in the feud.
So which of these two will become the villain?
Personally, I feel that Rollins should turn heel. He had a good run as a babyface champion, but it's starting to feel like his character is getting stale. A heel turn would add more depth to his character and reignite that spark to get the crowd invested in his storylines.
However, since Rollins is face of their company, it's hard to see WWE turning him heel. I believe Strowman's the one they're going to turn into the bad guy.
Strowman can handle any role given to him, although he does excel at being the big, bad guy who decimates his opponents. Having a heel Strowman as champion would be a good move and it sets up new possibilities in terms of storylines.