Chairshot Shuffle: Big Cass, The WWE Draft, Batista, and More!
Get caught up to speed with the latest news on Big Cass, The WWE Draft, Batista, and More!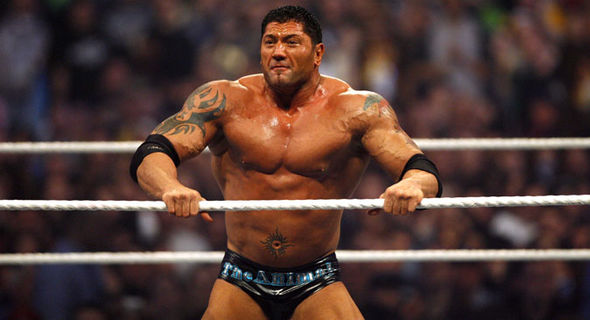 Get caught up to speed with the latest news on Big Cass, The WWE Draft, Batista, and More!

WWE Draft Returns
As many of you have pointed out on our official Facebook page, the WWE Draft is returning. During today's NFL games on FOX, the network confirmed that the next draft will take place beginning with the October 11th episode of SmackDown on FOX, and will continue the following Monday on RAW.
BREAKING: The destinies of WWE Superstars will be determined during a two-night WWE Draft taking place live on Friday Night #SmackDown on Oct. 11 on FOX and #Raw on Oct. 14 on USA Network. https://t.co/3JpJA9IPbf

— WWE (@WWE) September 15, 2019
Jason's Take
I always get excite when the WWE does the draft, however, I am hoping that this time the company keeps the rosters split, and ends the wildcard rule.
Big Cass Involved In Incident With Joey Janella
During an indie show for the WrestlePro promotion Saturday night, there were multiple incidents involving former WWE superstar Big Cass. PWInsider breaks down the entire incident here. Part of the report states:
"At one point, Cass confronted AEW star Joey Janela in a threatening manner, looking for a physical confrontation, apparently stemming from Janela's run-in several months back with Enzo Amore at a Blink 182 concert in New Jersey. One source believed Cass slapped Janela, but we were not able to confirm that. The irony over the situation, we are told, is that Cass and Janela had been in the same locker room the night before for Northeast Wrestling and there had been zero issues at all."
Jason's Take
It sounds like Big Cass may have some issues, and if so, hopefully he is able to get them addressed.
Fans Growing Tired Of Lynch?
During Sunday night's Night Of Champions pay per view, there was an interesting moment during the Becky Lynch/Sasha Banks match. During the match, fans appeared to begin to boo Becky Lynch when she inadvertently hit the referee with a steel chair, and used said chair on Sasha Banks.
Jason's Take
Over the past few weeks, it has seemed like some of the WWE fans have begun to sour on Becky Lynch and The Man gimmick. Even if fans grow tired of it, I could see Lynch transitioning into a heel role, thus adding longevity to her current run.
Batista Challenged By Killer Kross
Saturday night during GCW's Bloodsport II event, Impact star Killer Kross challenged former WWE star Batista.
#Bloodsport @realKILLERkross beat @thekingnickgage clean AND CALLED OUT @DaveBautista pic.twitter.com/CGiIOZjbFr

— Henry T. Casey (@henrytcasey) September 15, 2019
Jason's Take
I don't see Batista jumping to Impact any time soon, and I truly think he is retired. But fans can speculate.