Chairshot Wrestling Shuffle: Sasha Banks, AEW On TNT, Matt Riddle, and More! (9/9/19)
Get caught up to speed with the latest news on Sasha Banks, AEW On TNT, Matt Riddle, and More!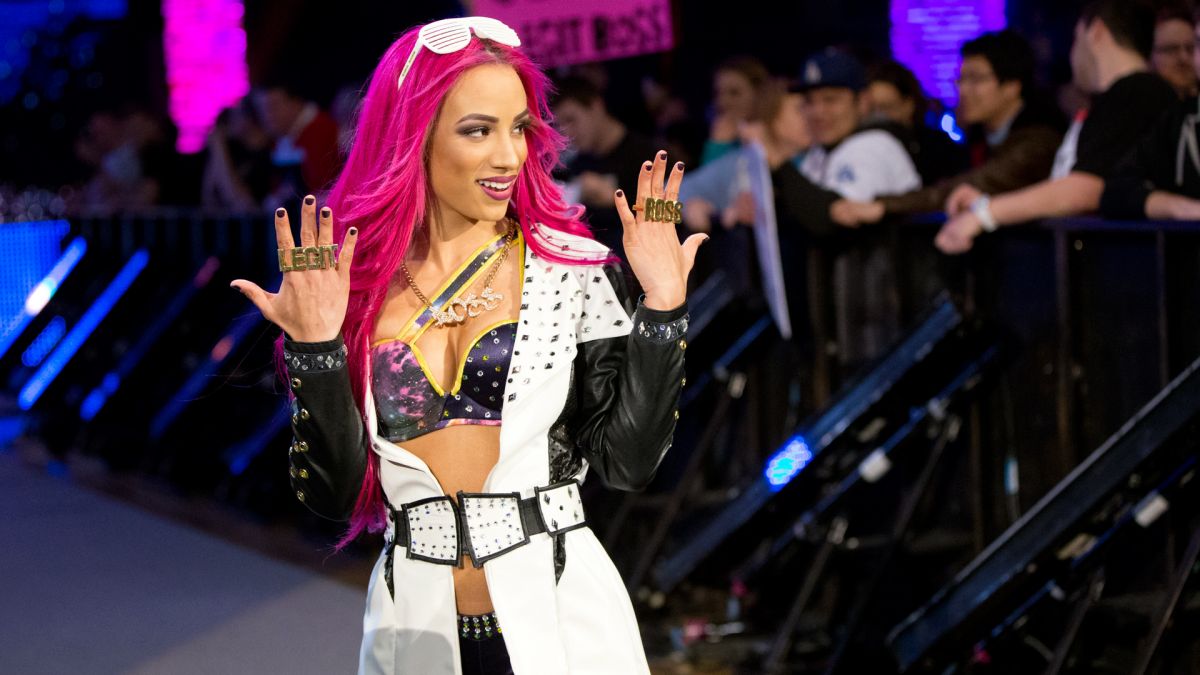 Get caught up to speed with the latest news on Sasha Banks, AEW On TNT, Matt Riddle, and More!

AEW Creating A New Title?
One of the criticisms among wrestling fans, especially in WWE, is the amount of championships a promotion has and how they utilize them. Currently, AEW has the World Championship, and has announced a tag team championship, along with a women's title. Cody Rhodes recently did an interview with IGN, and he talked about the possibility of the company adding a TV title. Rhodes would state:
"There's a title we're considering. And it's something people can probably guess since we're going to be on TV, hint hint, but there are no plans for it at the moment. Right now we revolve around the AEW Championship and in D.C. we're going to name the first ever AEW Women's Champion, and that's such a beautiful belt. I don't know if people know, up close, that rose gold is layered into it. Brandi, Kenny Omega, and Tony did a great job getting that title."
Jason's Take
A television title would be a throwback to the days of the NWA and WCW. However, that was an era where there wasn't always top caliber matches on television like there is today. Titles are defended often on weekly television, when they used to be defended only on pay per view.
AEW On TNT/Wednesday Night Dynamite ?
AEW On TNT was originally rumored to be titled Wednesday Night Dynamite. However, there has been no chatter about a name for the weekly show in some time. Dave Meltzer reported in the latest Wrestling Observer Newsletter that the name of the program has simply been refereed to as All Elite Wrestling. Meltzer said a name for the weekly show is expected to be announced soon.
Jason's Take
I was never sold on the Wednesday Night Dynamite name and felt it was cheesy. It will be interesting to see what the company comes up with with a name.
Sasha Banks Re-Signs With WWE
After Sasha Banks had issues with WWE with the way in which her and Bayley were to lose the Women's Tag Team titles at WrestleMania, many felt that she may potentially jump to AEW. However, according to Bryan Alvarez, Banks has signed a new deal with WWE. Terms of the deal have yet to be released.
Jason's Take
No real surprise here. While AEW would have most likely had interest in Banks, I couldn't see Banks working anywhere other than WWE.
Matt Riddle Has Heat ?
Matt Riddle has been someone who has never been afraid to say what is on his mind. Whether it's about Brock Lesnar or Bill Goldberg, Riddle says what wants. There have been reports that Riddle has some backstage heat due to rubbing people the wrong way. One of those people appears to be Tommaso Ciampa. Ciampa responded to one of the videos that Riddle Tweeted out, and it was very to the point.
The boys shall police themselves. Aka go fuck yourself. https://t.co/utYqw9jG92

— CIAMPA (@NXTCiampa) September 6, 2019
Jason's Take
I have never met Riddle but he even rubs me the wrong way. While talented, he seems like a person who could be fairly hard to like.