Cook: Big Daddy Yum Yum Brings Pleasure To CMLL
Steve Cook reveals a brand new guilty pleasure of his…Big Daddy Yum Yum!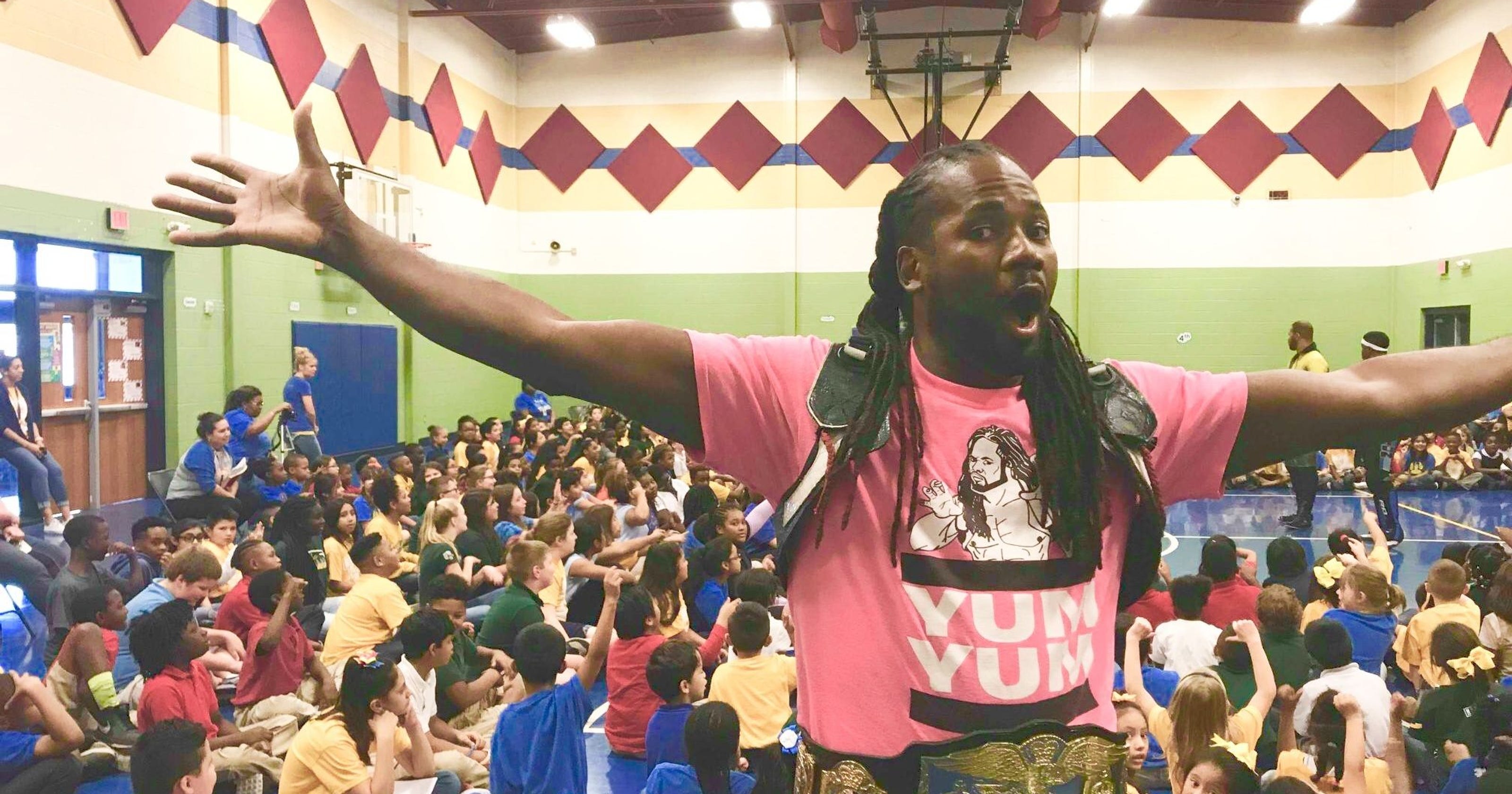 Steve Cook reveals a brand new guilty pleasure of his…Big Daddy Yum Yum!
You ever had a guilty pleasure?
I know a lot of you have! Back in the day, the Greg DeMarco Show used to feature a cadre of random ladies referred to as "guilty pleasures". See, I never felt guilty about liking any of them for their pictures posted online, but I'm not married like Greg or Phil O'Dowd. So my perspective on the whole thing was different.
My definition of a guilty pleasure is something or somebody that is completely and utterly devoid of usefulness & has been given a hard pass by the majority of the public, but you like nonetheless. You've probably seen a lot of my guilty pleasures listed in my Top 5 columns here on the website. Repo Man might have been in my Top 5 Guilty Pleasure list until I saw how many other people appreciated his work.
I remember being a wrestling writer some years ago when New Japan started getting that favoritism from Big Daddy Dave and everybody jumping on board. I might have, except for the fact that I had no easy way to watch the promotion. There was no payment & no desire on my end. I heard all the scuttlebutt about Okada & Tanahashi getting all the stars & killing all the moves, and it didn't move me. I am not a man impressed by people doing moves for the sake of moves, or people kicking out of everything to make sure we know they're better than their elders.
This did move me:
— Larry T. Csonka (@LarryCsonka411) September 5, 2019
The first time I saw it, I was in awe. This man sold a chop worse than anybody I had ever seen in the many, many years I'd spent watching this nonsense. He was a part of this cockamamie NWA storyline that was taking up a spot in the lower mid-card that flew in the face of everything else going on at the time. All the top IWC voices were talking about the WORKRATE and the star ratings, and all I cared about was this guy selling chops like…I'm still not sure how to explain how, and calling himself Big Daddy Yum Yum.
Just a lot of weird stuff going on there.
This seemed like a dude getting spots thanks to the NWA President Bruce Tharpe, who had somehow convinced NJPW he had some pull in North America for some reason. I enjoyed Bruce's work at ringside & his fancy suits, but he had no pull, and NJPW figured that out eventually. The NWA Championship disappeared from New Japan soon enough, and eventually got sold to Billy Corgan, who will eventually do something with it, maybe.
I assumed that once this whole NJPW/NWA thing flamed out that I would never see this Big Daddy Yum Yum guy again. And sure enough, he disappeared for awhile. I had to look to other places for bad wrestlers, since New Japan was looking for those star ratings and the love from the Internet crowd. How dare them, am I right?
Big Daddy Yum Yum dropped off the radar once he stopped appearing on New Japan. None of the major North American promotions picked him up, and he seemingly faded into the wilderness. He didn't even appear in any of the NWA videos with Tim Storm, Nick Aldis, Bocephus & those guys. The last thing I would have expected in 2019 was to hear about Big Daddy Yum Yum appearing in the main event of a major show.
Well…here we are.
CMLL has arrived at their Anniversary Show. They have no real major feuds to promote, and certainly nothing worthy of a main event. When that happens, the tradition is to take every major name in the promotion within a certain weight class, throw them into a cage and put their mask or hair on the line. It happens pretty often, and it's happened this year, as their main feud is Ultimo Guerrero vs. Ciber the Main Man, and nobody buys into that as a singles main event of an Aniversaro or anything else.
So we've got a multi-man cage match where the last remaining participant will have their head shaved, and one of the people announced as part of it was a name I hadn't heard of in years. But it was a name that had become big in Mexico…over the last couple of weeks.
His first CMLL match was two weeks ago. Big Daddy immediately aligned himself with Ciber's Cl4n, which also includes Sharlie Rockstar & The Chris. They team with other random people like Gilbert El Boricua, Titan, Mr. Niebla & others, and I'm not sure if they're all members or just fellow rudos or what. It's always tough to keep track of what stable a rudo is part of.
CMLL likes what they see. There's a lot to like from a visual perspective, as Big Daddy looks like a fearsome individual & keeps himself in the best physical condition. I can't comment on his recent work, but CMLL doesn't seem too worried about that aspect of the show these days. He's a big guy who can work the ugly American gimmick that usually gets over pretty well with Mexican audiences. He can tell people to speak English, brag about his country, the usual stuff. Easy peezy lemon breezy.
I don't know what Big Daddy's CMLL shelf life is. He'll probably keep his dreads because why would CMLL give the new guy a haircut payday. He might get a run at one of CMLL's fifty championships. Or he could be gone after the Anniversary Show.
All I know is that this is the first time I've written a column about something concerning CMLL since…good Lord, ever? Big Daddy Yum Yum is obviously a draw and CMLL should push him to the moon. My top Guilty Pleasure in wrestling deserves nothing less.