Greg DeMarco's Three Stars Of The Night: WWE NXT (9/19/19)
WWE breaks ground with the first live NXT episode on the USA Network (and the WWE Network), and Greg DeMarco gives it the Three Stars treatment!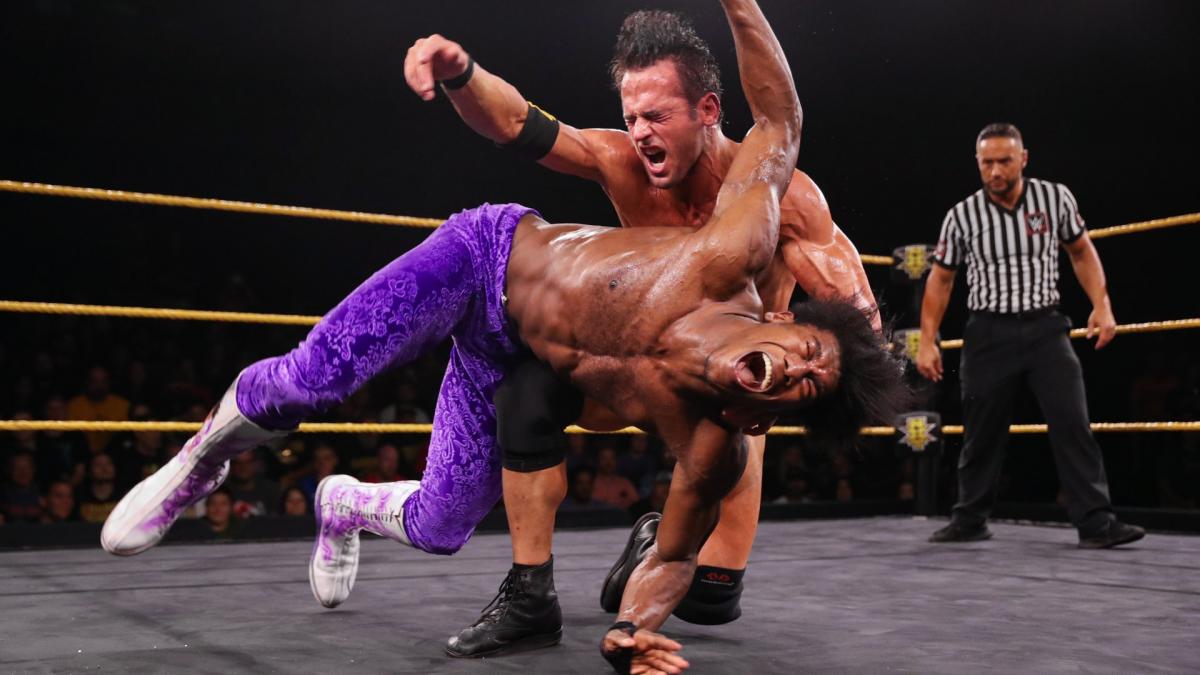 WWE presents the first live NXT episode on the USA Network (and the WWE Network), and Greg DeMarco gives it the Three Stars treatment!
WWE broke new ground for NXT, as it was live on September 19th, a night that will forever be remembered as the USA Network debut. Yeah, they've done it before, but it was a one-off. This was the real deal, and it delivered.
The Third Star for WWE NXT: The Production Team
I know, it sounds dumb. But go back and watch the open, where Mauro Ranallo welcomed us to NXT on the USA Network. Full Sail holds around 400 people, and "The NXT Arena at Full Sail University" looked HUGE. We know Vince McMahon, Kevin Dunn, and Triple H missed both Raw and Smackdown this week. Well, it should be obvious where they were–Full Sail University! The show looked great, and they owe that to the crew behind the scenes. The product was fitting of a major cable outlet, and that says it all.
---
Elisa looks great in her Chairshot gear.
You can, too!
Be like Elisa and get yours at:
https://www.prowrestlingtees.com/related/thechairshot.html
---
The Second Star: Pete Dunne
I absolutely loved the match between Pete Dunne and Arturo Ruas. In a rare miscue, Mauro Ranallo called it a clash of styles. Really, they were complimentary styles that played over each other well. And Dunne emerging victorious was the perfect way to introduce him to a bigger audience (depending on how many USA Network viewers jumped over to the WWE Network).
The thing about Dunne is how believable he is in the ring. Roderick Strong, who I am mentioning in a moment, it truly a ring general for NXT. But Pete Dunne brings a certain realism to everything he does, unmatched in the business today (in my opinion). I know many might not like the comparison, but Dunne is basically a shorter Randy Orton, methodically picking his opponents apart to ensure he gains the victory.
With NXT likely moving to six Takeover events in 2020, I can see Pete Dunne getting the call to main event opposite Adam Cole for the biggest prize on the yellow and black brand. If you're going to build the legend of Adam Cole, a feud with Dunne will provide many moments to remember.
---
Must Listen:
Greg DeMarco Show: Triple Decker Bullsh*t Sandwich
---
The First Star for WWE NXT: Roderick Strong and Velveteen Dream (tie)
A major opportunity was thrown the way of both Roderick Strong and Velveteen Dream, and both men showed they belonged in the first ever live NXT main event on the USA Network.
This match had major moments, but it was the little things that really sets it apart. We had a Takeover quality match in the ring, and Velveteen Dream really showed me something. He's starting to come into his own. Don't get me wrong, he's been amazing for some time now. But on this night, he delivered in the ring.
The moment of the match, for me, was when Roddy had Dream locked in the Strong Hold. The crowd of 400 sounded like 10,000, worked up to a fever pitch for both men. And they surpassed that at the false finish, and the finish. No one booed at the fact that The Undisputed Era got involved, they popped for Roderick Strong's win.
NXT has arrived to the masses, and it was delivered by Velveteen and new North American Champion Roderick Strong.
---
Who are your Three Stars of WWE Raw?
Comment on social media @ChairshotGreg, @theCHAIRSHOTcom,
and use the hashtag #UseYourHead!
---
In hockey, a game's "Three Stars Of The Night" represent the top three performers of the night. For more clarification, I defer to this Pittsburgh Gazette explanation:
"The tradition dates to the 1936-37 season, when Imperial Oil became the principal sponsor of Hockey Night in Canada radio broadcasts and was seeking a way to promote one of its products, Three Star gasoline. The idea of doing so by selecting the top three performers in a particular game purportedly came from a Canadian advertising agency.
Many clubs do recognize the player with the most three-star selections with an award or trophy, usually in conjunction with a corporate sponsorship, at the end of the season (or sometimes, each month). All six Canadian franchises, for example, have an affiliation with a well-known brewery.
The NHL keeps track of its own Three Stars Of The Night selections, but that is done on a league-wide basis. The league employs a system that awards 30 points to a first star, 20 to a second star and 10 to a third – a running total can be found on the league's website – but it does not present an award based on them."
In hockey tradition, the first star represents the best of the three, but all three are considered to be receiving a high honor.
King: Dominik Mysterio Needs To Do This At WrestleMania
Chris King is here with what WWE should do with Dominik Mysterio at WrestleMania in his long-awaited match against his father Rey Mysterio Jr.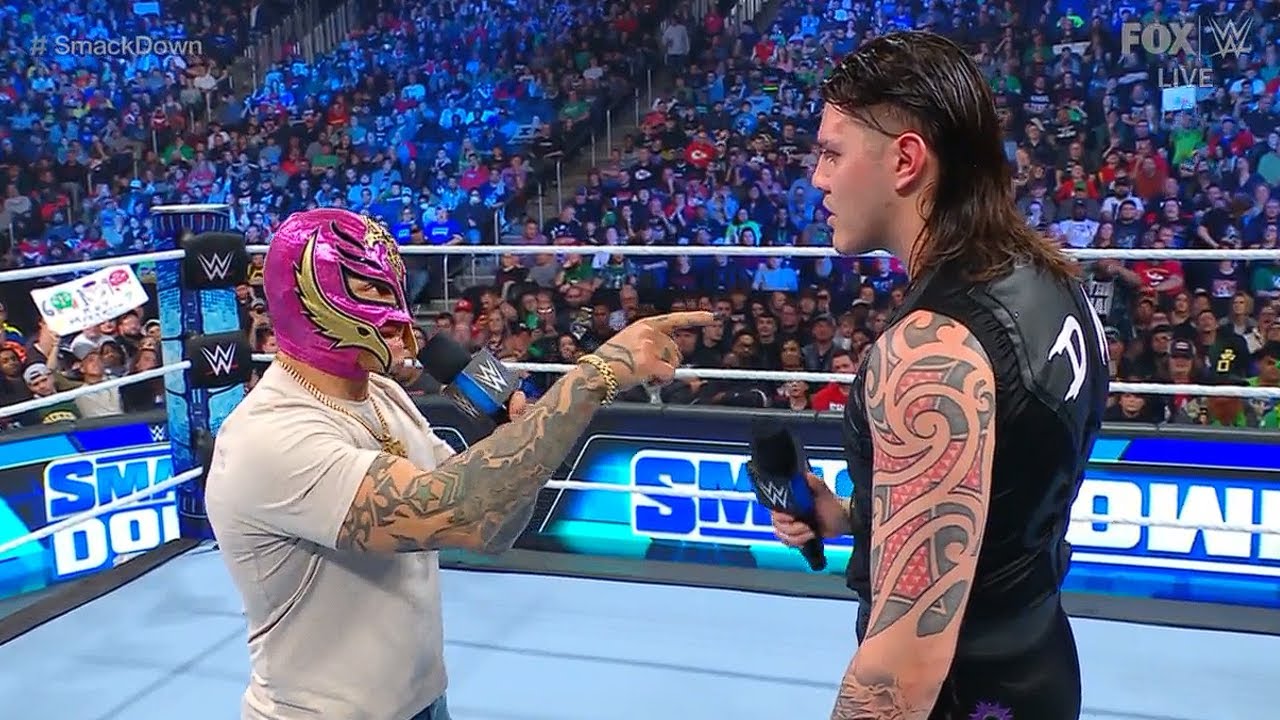 Chris King is here with what WWE should do with Dominik Mysterio at WrestleMania in his long-awaited match against his father Rey Mysterio Jr. 
On this week's episode of Friday Night SmackDown, Rey Mysterio finally snapped and beat some sense into his disrespectful punk-ass kid Dominik. The member of the Judgement Day came out to push his father again for a match on the Grandest Stage of Them All, this time with his mother and sister at ringside. The ungrateful punk told his mom to "Shut Up," as a father even I wanted to jump through the screen and whoop his ass.
Back in October of last year, Mysterio made the emotional decision to possibly quit the company but, instead, Triple H persuaded the Lucha libre superstar to move over to SmackDown to avoid his son. This came after Dominik shockingly turned on his father at Clash at the Castle. Mysterio did everything he could to refuse his despicable son's challenge for Mania but, a man can only be pushed so far. Mysterio will be inducted into the 2023 WWE Hall of Fame and I expect Dominik to embarrass his father during his speech to further this personal feud.
Yes, the WWE Universe hates Dominik and wants to see him get the ever-loving crap kicked out of him but, this feud is missing a special ingredient to capitalize on the biggest heat possible. Throughout this feud, Dominik has made mention of the legendary Eddie Guerrero on several occasions going back to the "iconic" 2005 feud.
I know WWE might not want to go this route but, Dominik MUST come out to Eddie Guerrero's theme at Mania. The disrespectful punk needs to come out in a lowrider to garner nuclear heat. It doesn't matter if The Judgement Day comes out and causes interference for Dominik to get the win, all that matters is that both superstars get the biggest payoff of this nearly year-long feud. Just imagine the Roman Reigns heat after he defeated The Undertaker and multiply that by ten. Dominik portrays the perfect heel and he truly is the missing ingredient that The Judgement Day needed to grow and evolve into a top faction.
King's WrestleMania Rewind: Eddie Guerrero vs. Rey Mysterio (WrestleMania 21)
In the next WrestleMania Rewind, Chris King takes us back to WWE WrestleMania 21, and Rey Mysterio vs Eddie Guerrero in a battle of tag team champions!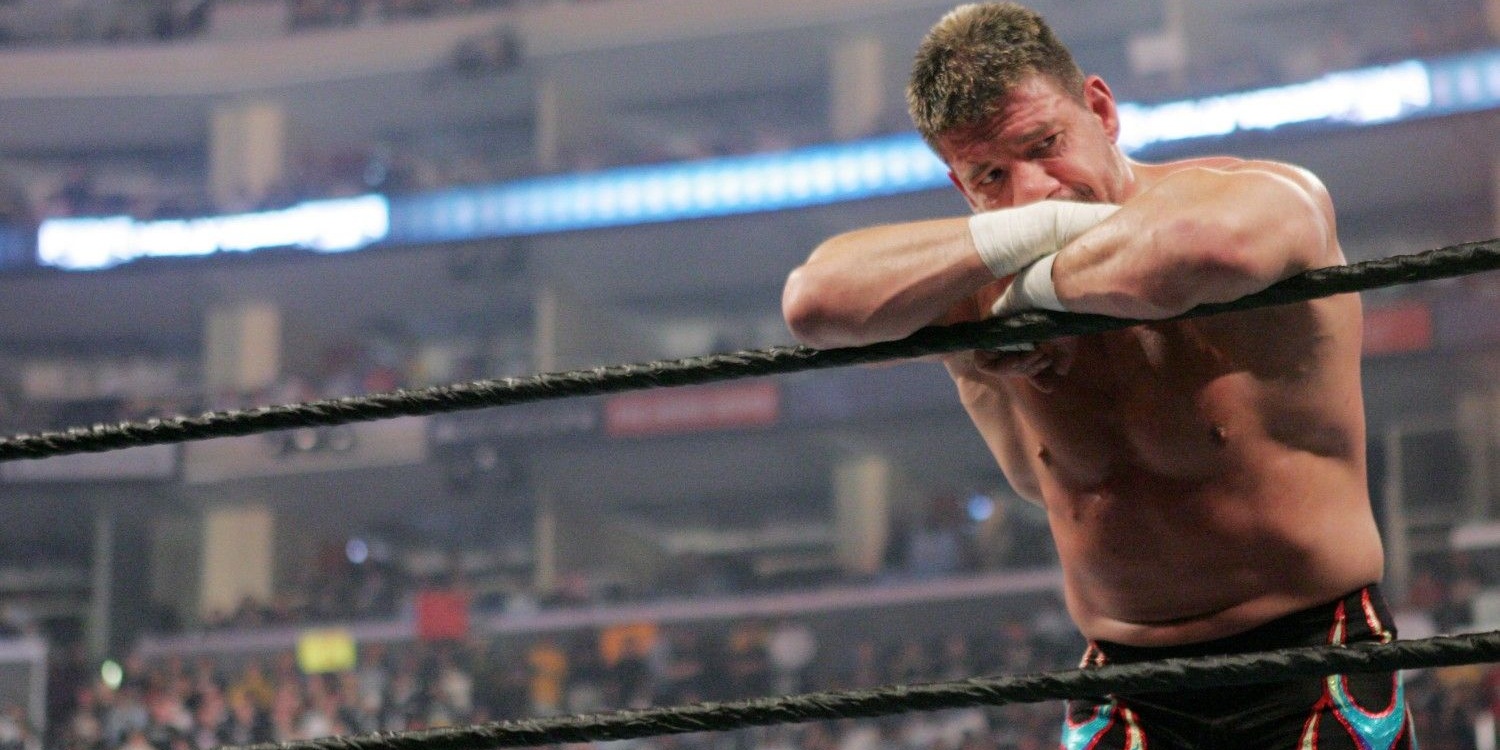 In the next WrestleMania Rewind, Chris King takes us back to WWE WrestleMania 21, and Rey Mysterio vs Eddie Guerrero in a battle of tag team champions!
Chris King is back with his third edition of WrestleMania Rewind. This week he's bringing us back to some 'Latino Heat.' We're rolling back to WrestleMania 21 where Eddie Guerrero faced longtime friend and rival Rey Mysterio.
This would be Guerrero's last Mania match caused by his unfortunate death. Over on SmackDown, Mysterio and Guerrero would become the tag team champions at No Way Out where they defeated MNM.
Chavo Guerrero would get into the head of Latino Heat by making him believe Mysterio was trying one-up his tag team partner. Chavo went as far as to tell his uncle to stop using the Guerrero name.
Guerrero would finally give in to his nephew's manipulation and went on to challenge Mysterio to a one-on-one match at WrestleMania 21. I For the first time in history, both tag team champions would face each other. Guerrero vs. Mysterio was the first match on the stacked card. Both partners threw everything at each other including the kitchen sink in a battle of one-up-manship.  In an incredible high-octane match that saw both superstars delivering counter for counter, Mysterio pulled off the win with a surprise pin roll up.
A few months later, what once was a friendly battle turned into a nasty fight involving the custody of Mysterio's real-life son Dominik Mysterio. After several torturous weeks, both former tag team champions would face off in a ladder match with the custody of Dominick on the line. I forgot how amazing this rivalry was and it's definitely worth a watch. Sadly, we would lose Latino Heat in November of 2005. There will never be another Eddie Guerrero. Viva La Raza!