King: Brilliant Storytelling
Chris King explains why the WWE creative team deserves a huge amount of recognition, for the Randy Orton and Kofi Kingston current storyline.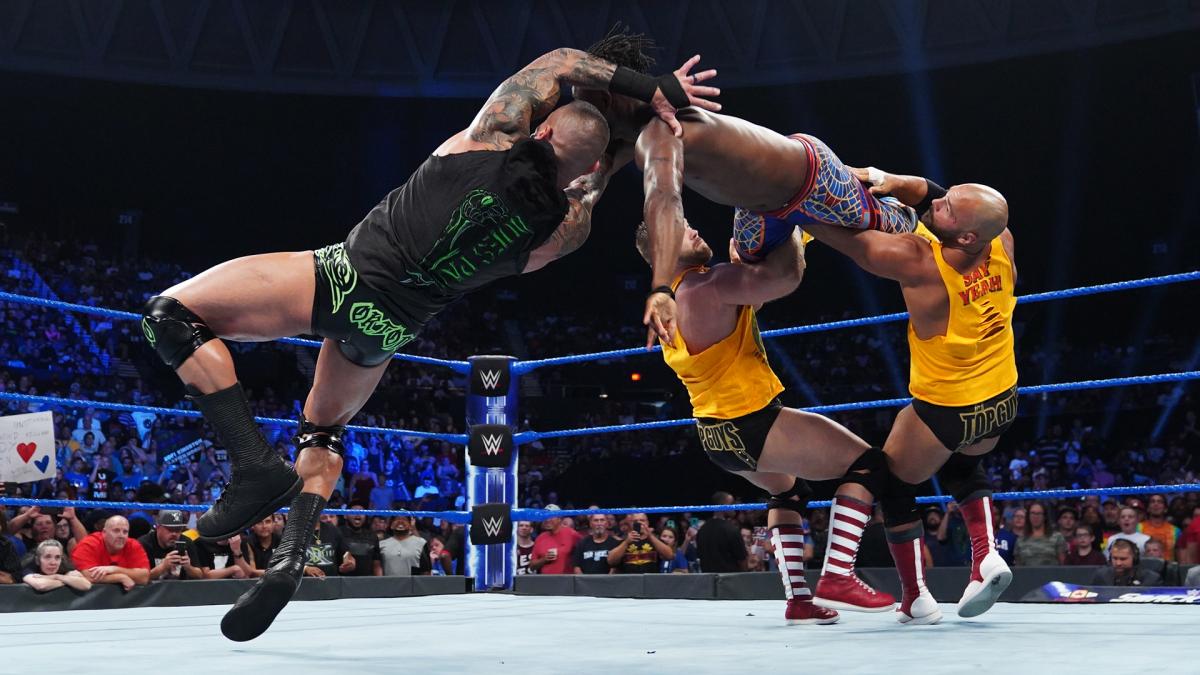 Chris King explains why the WWE creative team deserves a huge amount of recognition, for the Randy Orton and Kofi Kingston current storyline. 
Randy Orton and Kofi Kingston's storied rivalry began a new chapter at SummerSlam when The Viper challenged for Kofi's WWE Championship. The match ended in a double countout when Orton decided to make things personal and attempted to humiliate his rival in front of his family.
.@TrueKofi went really mad. #SummerSlam pic.twitter.com/VlpyUGmVFt

— Italo Santana (@BulletClubIta) August 12, 2019
The WWE Universe hated this ending, however, it was best for business as their highly-intense rivalry kicked in fifth gear ever In the strangest of ways, Orton has enlisted the help of The Revival to, systematically dissect and destroy The New Day which has left Kofi all by himself for weeks now.
Somehow WWE's creative team has taken what worked ten years ago and morphed into this incredible feud. It also helps that, The Viper has and always will be one of the most sadistic and vindictive characters of this generation.
Last week's episode of SmackDown Live, The slithering Viper orchestrated a master trap, while using Kofi's "real-life" son in this heated rivalry claiming he had sent Mr. Orton a letter asking why he's hurting his daddy. The gullible New Day member met him in the gorilla, and Kofi and Orton brawled backstage until WWE officials intervened.
On this week's episode of SmackDown Live, Orton set yet another trap for his foe, when he challenged Kofi "to come out and face him like a man" and when Kofi came out Dash and Dawson were relentlessly attacking him. The Viper viciously dissected his long-time rival, by stomping his lifeless body all-the-while calling Kofi "Stupid!"
By. any. means. necessary. #FTRKO #WWEClash #SDLive @TrueKofi @RandyOrton @ScottDawsonWWE @DashWilderWWE pic.twitter.com/rbI0kenAG6

— WWE (@WWE) September 4, 2019
There is no way in hell that their one-on-one match at Clash of Champions, will be a straight-up wrestling bout we're way past the level of mutual respect between Orton and Kofi. I expect there to be a huge stipulation announced, whether it's a No Disqualification or Falls Count Anywhere match. Buckle up ladies and gentlemen because Kofi and Orton are on the highway to hell…Hell in the Cell!!!
NXT Minus 6: The Most Pointless Match Ever
There are some things Brad really enjoyed, and others that made no sense. Do you agree with his assessments?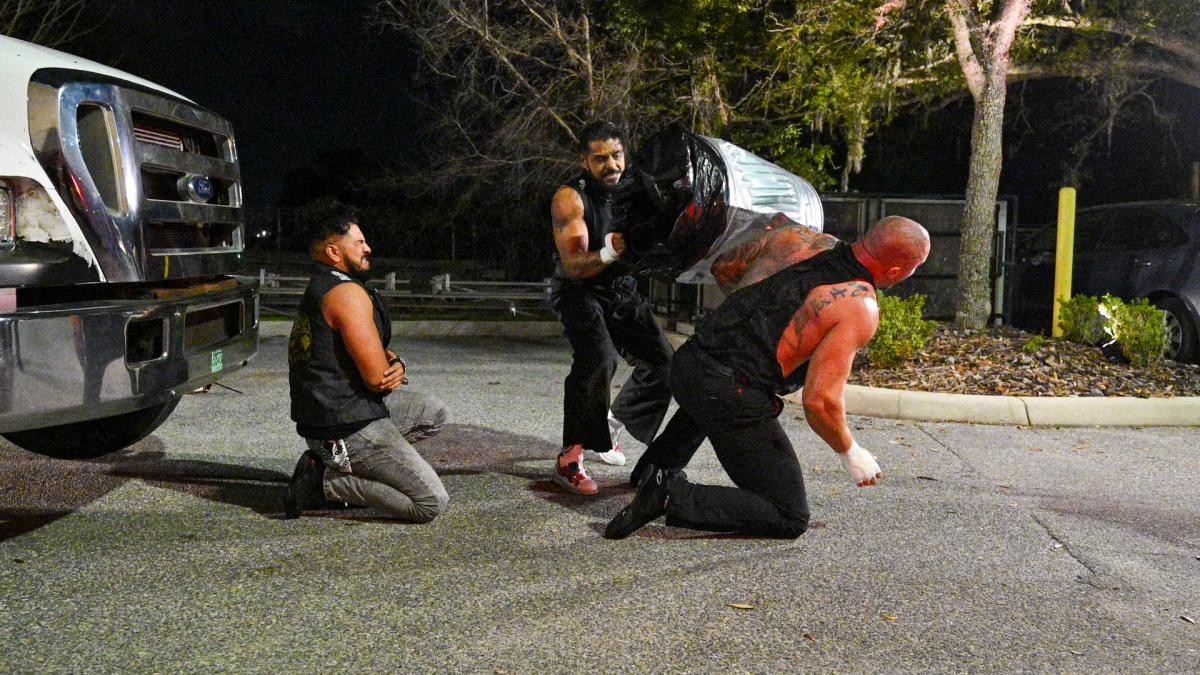 Not just pointless. It was Charles Barkley turrible. 
6. Dexter Lumis is in dire need of a makeover. Since his debut two years ago, the only thing that's changed is the possible addition of new arm tattoos. Great athlete. Deceptively agile. No depth to his character. He is the worst thing you can be in wrestling. Boring. 
5. Zack Gibson strikes again. Drake Maverick & Killian Dain are Shrek and Donkey. Savage! Gibson is on the mic what Wade Barrett needs to be. I like watching him wrestle. I love listening to him talk.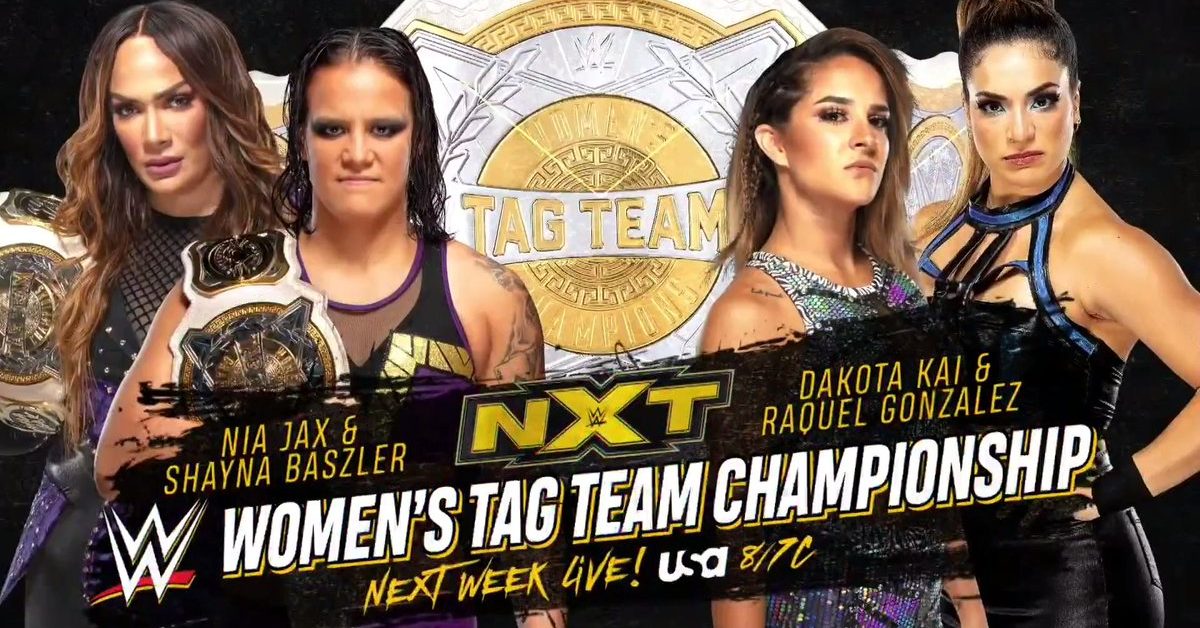 4. How good was it to hear Shayna Baszler's music again in NXT? I am cranked to 11 for the women's tag team title match. So many stories. Baszler and Dakota Kai have a long history. Raquel Gonzalez and Nia Jax, the two biggest, baddest bitches in WWE are out to prove who is the alpha bitch. Titles on the line. Baszler's homecoming. Kai's shot at validation. I'm smelling MOTY contender.
3. I am fully and deeply committed to the notion that Xia Li is the baddest person in the entire NXT locker room, male or female. Madame Li, I will never get on your bad side. If I accidentally cross that line, I will change my name and flee the unidentified state in which I currently reside. Un-Lished.  
2. That thing between Santa Claus Ice Cream Bar and Doomsday Saito was possibly the most pointless match ever. The feud was based on nothing. Why is a heavyweight going after a cruiserweight? Why do they continue to pretend Ice Cream Bar is a cruiser when he clearly isn't? How does Saito survive a 3-on-1 beat down to pop up fresh as a daisy and get the victory? It dragged on and on and on and on and on and on and on, clocking in at just under 92 hours. Let us never speak of this match again. No, it doesn't get a pic. 
1. This week's That's Why I Love Wrestling goes to…unidentified camera man! I'm on my couch, digging Leon Ruff's entrance. BTW, his music kicks all kinds of ass. Ruff is hanging on the ropes, loving life, when BAM! Kick to the head from Swerve Scott. I was genuinely surprised, never saw it coming, because the camera man was fully focused on Ruff, and so was I. Nice work, unidentified camera man.  
Cook's Top 5: Miz Moments
Cook brings the most must see Top 5 of the week! Is it obvious or a MIZtery?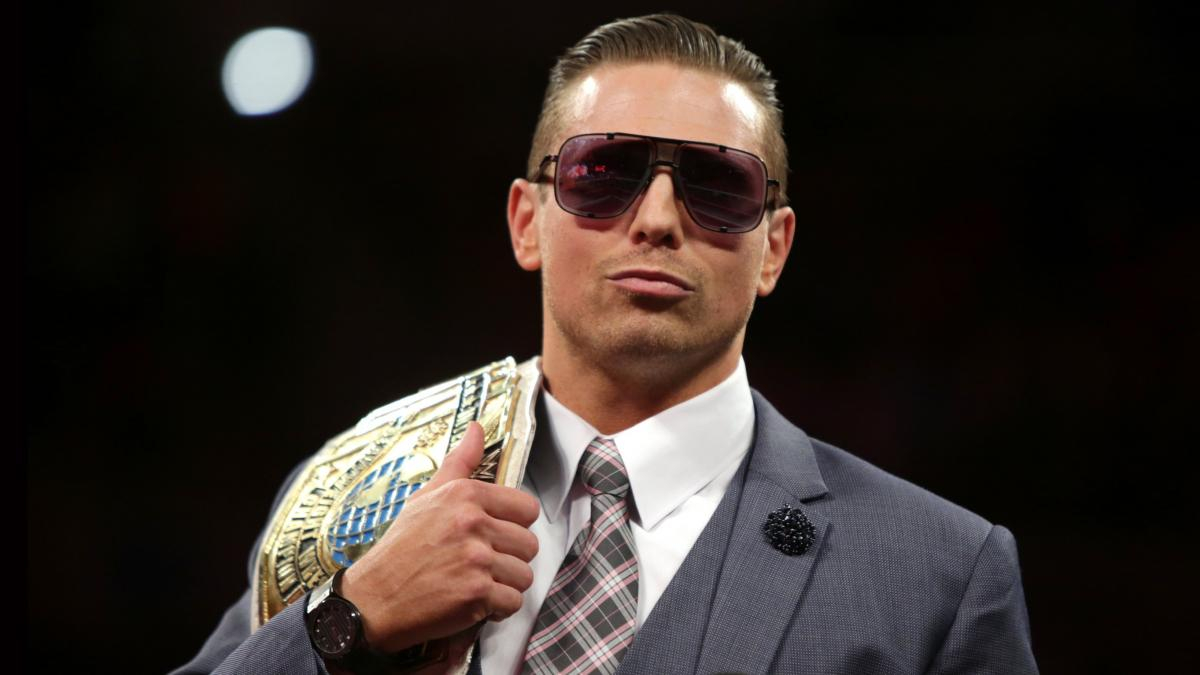 This week is all about our new WWE Champion, The Miz!
Let's be honest, Miz might not hold the Championship for too long. He's got a big match with Bobby Lashley next week. We wish him luck, and maybe something unlikely will happen resulting in Miz holding on to the title longer than anybody expects. Still, I feel the need to get this particular edition of the Top 5 out there as soon as possible.
Here are the Top 5 Miz Moments!
5. Main Eventing WrestleMania
The match itself…not so great. Miz was obviously the third most important person in the match. He also suffered a concussion. But the guy still main evented WrestleMania and beat John Cena, which is something that not too many other people can say. This will remain Miz's biggest WrestleMania match unless they get Bad Bunny to wrestle him this year.
4. A Ladder Match with Dolph Ziggler
Miz & Ziggler have quite a bit in common. Both hail from the Cleveland area. Both prefer to think of themselves as being from Hollywood. They're both egotistical characters that make up for what they might lack in size with ego. They've been in WWE forever with limited changes to their character, pretty much on the same level of the card. Naturally, they get along pretty well & have good chemistry.
2016 saw the best incarnation of their on-screen issues, with Miz & Ziggler trading the Intercontinental Championship back & forth. The Ladder Match ending the feud at TLC is considered by most to be Miz's best match. I don't have a ton of other options off the top of my head, so we'll go with that.
3. The First MITB Cash-In
You always remember your first. At this point in time, much like here in 2021, Miz wasn't seen as the most believable choice to be WWE Champion. However, the man had a briefcase, and, importantly, this was back before the briefcase gimmick was completely run into the ground. So when Miz ran down at the end of Raw to cash in on Randy Orton, it got a tremendous reaction.
People were either really happy or really angry. I was on the angry side of the spectrum, especially since I had a cold and was writing a news column during all of this. Man, I remember when the week or so a year I would a cold was the only time I really felt like crap.
What can I say, Miz has grown on me over the years.
2. Feuding with The King
A lot of old school wrestling fans found it hard to believe that The Miz had become WWE Champion when more deserving wrestlers from their childhood never had been. Heck, Jerry Lawler, a God of Memphis rasslin who piledrove Andy Kaufman into oblivion, had never even gotten a shot at that title, even though he'd worked for WWE for nearly twenty years. Seemed wrong to a lot of people, but nobody expected that wrong to be addressed.
Lawler was celebrating his sixty-first birthday the week after Miz defeated Randy Orton for the WWE Championship. One thing led to another, and Lawler got his very first WWE Championsgip opportunity. In a TLC match! They got the fans believing that Lawler could win the title…until that pesky Michael Cole kept Lawler from climbing further up the ladder.
It was nice to see the King get another important run on WWE television long after we thought it was possible. A large part of the reason it was possible? The Miz. He portrayed himself as just beatable enough that the title change could happen. Also held up his end of the bargin in the promos, which was never easy for Lawler's opponents.
I know everybody likes a title change, but this was the best work Miz did during his first WWE Championship reign by a wide margin.
Honorable Mention: Marrying Maryse
You knew I had to mention this, right?
1. Talking Smack to Daniel Bryan
I've always been a Daniel Bryan guy. Back when he was Miz's "rookie" on NXT, I thought the idea that Miz would have something to teach him was a bit outrageous. It was an interesting pairing though, and the Miz/Bryan relationship/rivalry has provided plenty of compelling moments over the years.
None moreso than the night where Miz did something that a lot of people didn't think was possible: make himself seem right & Daniel Bryan seem wrong. The way Miz defended himself in this tirade was pretty much impossible to argue with. Maybe Miz doesn't wrestle the way that hardcore wrestling fans would like, but he is pretty much the prototypical WWE Superstar of his era. He always works hard, is never hurt, and you don't have to worry about him embarrassing himself or the company.
This promo raised Miz's character to another level at the time, and definitely added some fuel to the fire for Bryan's eventual return. If you want to see one Miz promo that sums up who he is & was, this would be it.