King: The Viking Raiders Terrible Booking
Chris King shares his thoughts on the baffling booking The Viking Raiders have been experiencing on Monday Night Raw for months now.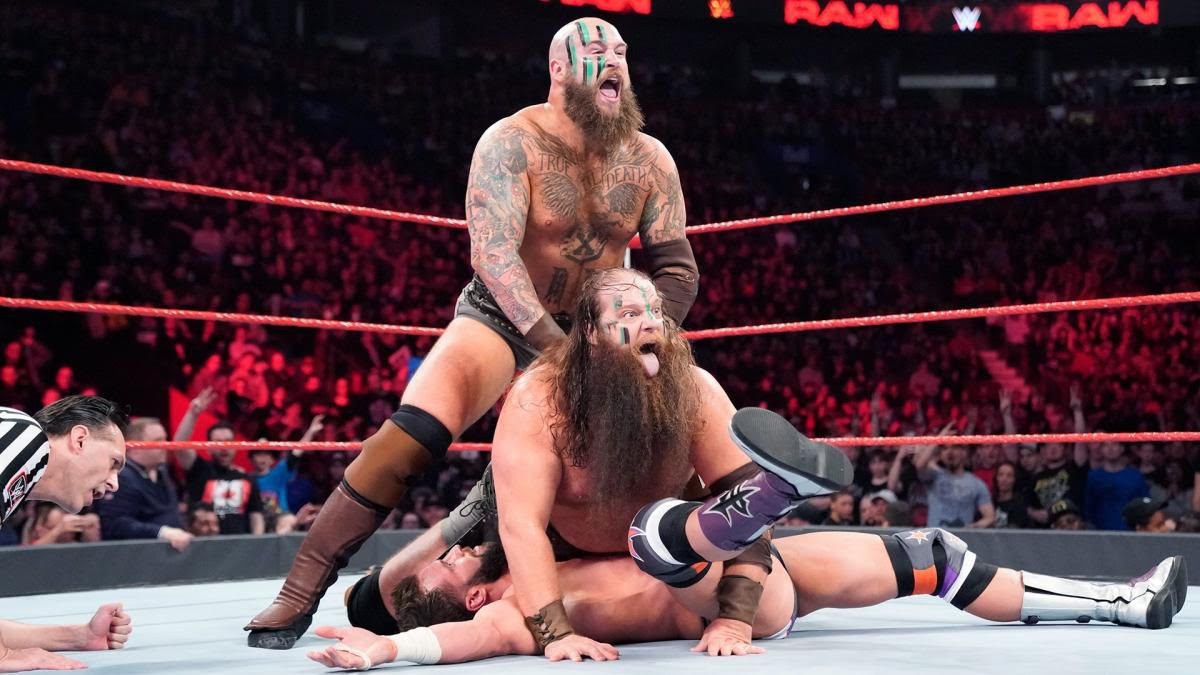 Chris King shares his thoughts on the baffling booking The Viking Raiders have been experiencing on Monday Night Raw for months now. 
Erik and Ivar formerly known as War Machine are a  freakishly-dominant duo, going back to their days in New Japan Pro Wrestling and Ring of Honor and a plethora of other divisions. These monsters are two-time IWGP Tag Team Champions, Former ROH Tag Team Champions, and most recently former NXT Tag Team Champions.
However, if you weren't aware of their background you would have no idea because of how terrible they have been booked. Erik and Ivar are being completely and utterly WASTED on the Raw roster. With a combined weight of over 550 pounds, these warriors can do incredible things such as Ivar can execute a FREAKIN cartwheel and even a tope` suicida which is insane.
When they were in NXT, Erik and Ivar plowed through the tag team division to eventually become tag team champions. The Viking Raiders didn't even lose the tag titles, they relinquished them due to their main roster call-up.
On April 16th episode of Raw, Erik and Ivar made their debut they teamed up with The Revival to face then-WWE Tag Team Champions  Curt Hawkins and Zack Ryder and Aleister Black and Ricochet. The Viking Raiders picked up their first victory on the main roster, which gave the WWE Universe the impression they were destined for great things…boy were we wrong!
IVAR. ERIK. The reigning @WWENXT #TagTeamChampions THE VIKING EXPERIENCE is here on #RAW! #SuperstarShakeUp pic.twitter.com/IDiiKhRKgB

— WWE (@WWE) April 16, 2019
The Viking Raiders have not had ONE match on a pay-per-view since their arrival and have been criminally mistreated on Raw. Last week during the Tag Team Turmoil Match, was the closest they've gotten to the Raw Tag Team Championships when Erik and Ivar and Gallows and Anderson were both disqualified due to a brawl.
Rumors spread that the only reason why The Viking Raiders were utilized in the Tag Team Turmoil Match, was because WWE held off using AOP (Another tag team that has been wasted on Raw) and they were originally scheduled for yet another boring-ass squash match. So, there goes any hope that Erik and Ivar are headed for their first "real" program with The O.C.
The #VikingRaiders' message for #TheOC's @LukeGallowsWWE & @KarlAndersonWWE: "THIS IS FAR FROM FINISHED!" #RAW @Erik_WWE @Ivar_WWE pic.twitter.com/n5AddsZKEz

— WWE (@WWE) August 28, 2019
At this point, The Viking Raiders should be transitioned back to NXT and actually compete in high caliber matches that they truly deserve. If not that, then move them to SmackDown Live and obliterate the tag team division there…JUST DO SOMETHING WITH THEM! The moment I see them on screen in full Viking attire, I'm so disappointed because I know there are jobbers waiting in the ring to get destroyed.