Mcleod: NXT Preparing For a Different War
With an impressive primetime volley, NXT seems to be setting up nicely for the impending "war".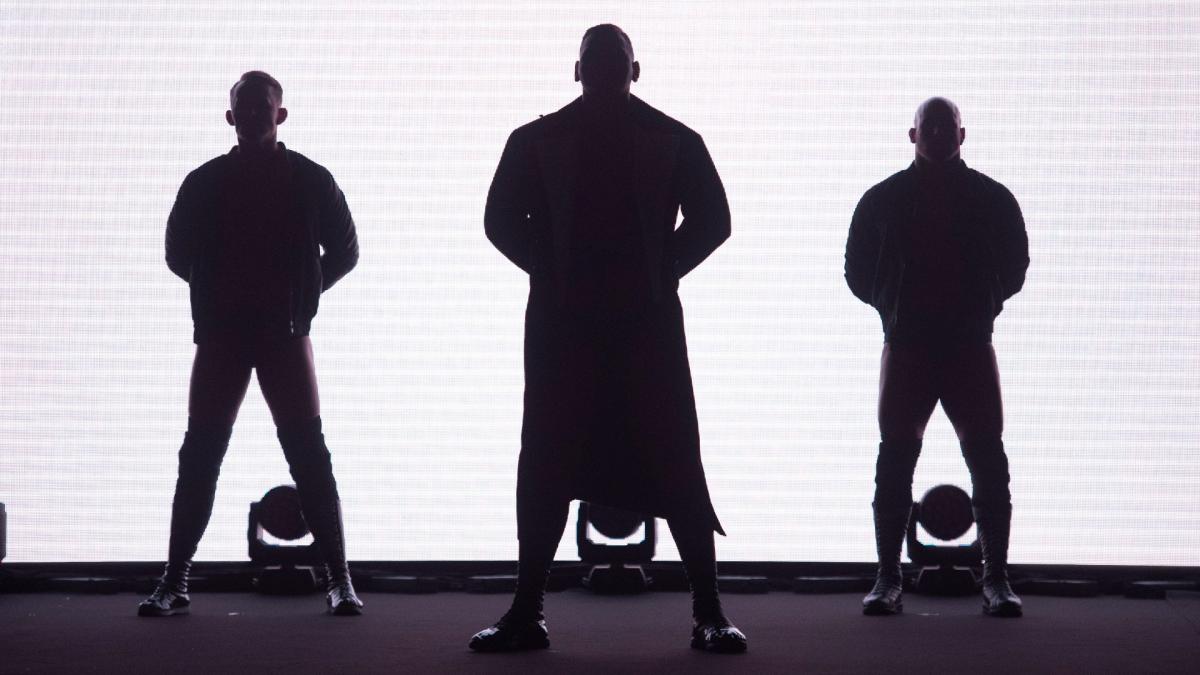 With an impressive primetime volley, NXT seems to be setting up nicely for the impending "war".
NXT came out of the gate swinging with it's debut on the USA network. Both hours were full of action featuring some surprises and I want to talk about one in particular.
We had Imperium led by the UK Champion Walter made there presence known both in a confrontation with Kushida and being part of the mass brawl at the end of the show during the Matt Riddle Killian Dain street fight. We've heard rumours that members of the NXT UK roster would be showing up on NXT to hopefully draw more eyes on the UK brand. The fact that the UK champion and the top heel faction have shown up provides some interesting possibilities.
Imperium made it known that they would take out anyone who doesn't fit their ideals. The idea of Walter vs Kushida is an absolute must see as it would be a fantastic big vs small man dynamic. People assume now that the Cruiserweight division is becoming part of NXT, and that Kushida will only be part of that. You can still have him featured in the Cruiserweight division, while facing Walter to prove they have depth beyond a weight limit. Being able to interact with the rest of the roster is what has held the Crusierweight division back.
It'll be interesting to see what other NXT UK wrestlers show up now that we also have Rhea Ripley and Pete Dunne on the brand. Rumour has it we'll be seeing Toni Storm in Full Sail very soon. Dunne would be a wildcard as people wouldn't know whose side he's own. He helped to build NXT UK but he hates Imperium.
I like the idea of an NXT UK invasion lead by Imperium especially with the next Takeover being WarGames. I think a fight for brand supremacy is a better reason to have a WarGames match rather than just Undisputed Era have pissed of a random group of faces and now we've got a match.
It would also fit the theme of the weekend being the night before Survivor Series which has become the Raw vs SmackDown show. Undisputed Era vs Imperium in a WarGames match sells out Takeover before the rest of the card is even announced.
Technically a heels vs heels match but Undisputed Era always get huge reactions when they come out and if you're going to have a four man team represent your brand why not the group that now holds all the gold.
What I do hope is that some of the big names from NXT UK still get to appear there as well as appearing on NXT and they don't just getting moved over. 205 Live suffered after Ali, Cedric Alexander and Buddy Murphy with a lack of star power and I don't want that to happen to NXT UK.
NXT UK needs to do a lot to draw more eyes on the brand as with the end of 205 Live they are now on the bottom of the totem pole out of all of WWE's weekly shows. Crossing over with NXT if not a full fled invasion would be a great way to do that.