It's Bradley Jay's WWE NXT Minus 6! One finisher has got to go. The other gets a new name. Voting is now open.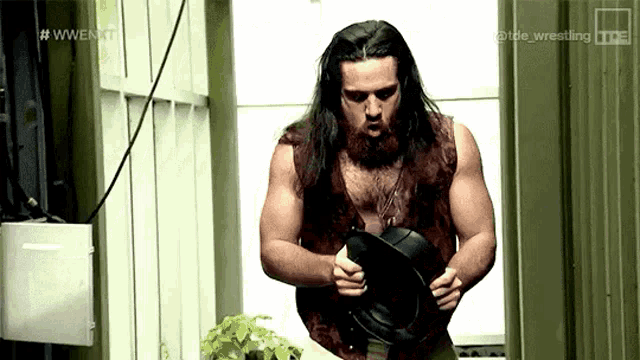 6. Damian Priest's finisher the Reckoning is absolutely horrible. His opponent lands on Priest's chest. That's not devastating. It's so bad I couldn't even find a pic of it. Instead, you get Cameron Grimes and his sweet new hat. And what in the big fat Hell is an Archer of Infamy? I'm not sure if people really do like him or if they like him because they think they are supposed to like him. On the flip side…
5. I love Cameron Grimes' hat almost as much as I love his double stomp finisher. It deserves a cool name. The Sour Mash? Carolina 2 Step? The Mud Hole…cuz, you know, that's what he stomps into his opponents. As much as I hate to see my boy Raul Mendoza take the loss, I do like to see Grimes dancing the Carolina 2 Step. 
4. The commercial advertising NXT's upcoming move to USA Network suggested that NXT might be for you "If you want no B.S." Did WWE just admit that their main roster shows are B.S? 
3. If the Forgotten Sons are forgotten no more, they should change their name to the Remembered Sons. 
2. I hope we haven't seen the last of Angel Garza versus Pete Dunne. The look on Garza's face at the end of the match leads me to believe he's not done with the Bruiserweight. 
1. This week's That's Why I love Wrestling Award goes to…the Full Sail Arena crowd. They showered Johnny Gargano with one of the longest chants I've ever heard. A month ago, half of them were cheering for Adam Cole, but they still have enough love and appreciation for wrestling to show Gargano the respect and admiration he deserves. NXT would not be the Black & Gold Standard of professional wrestling without their fans. Thank you, Full Sail. Clap. Clap. Clap Clap Clap.