NXT Minus 6: When Is Enough Too Much?
Bradley Jay chimes in on the most recent edition of WWE NXT. NXT gave us exactly what we wanted. Is that really a good thing?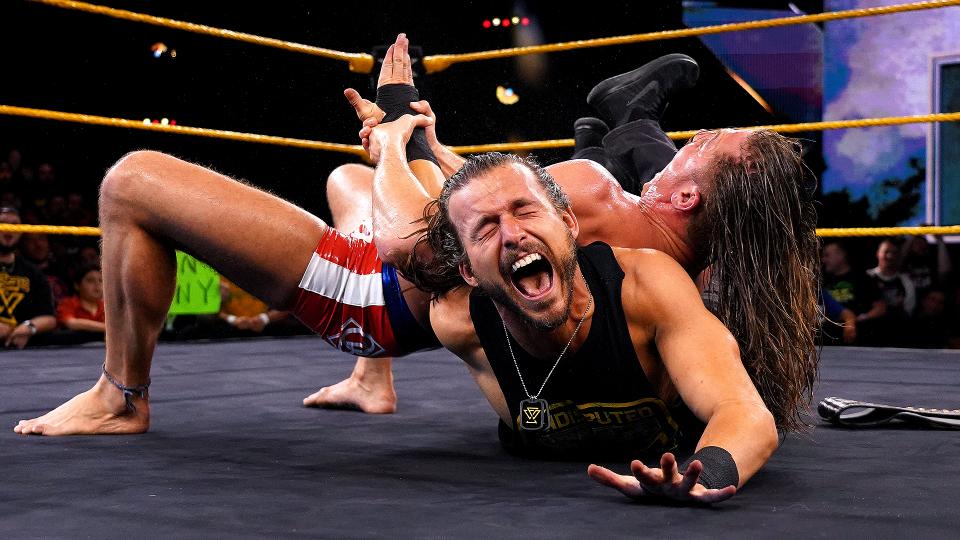 Bradley Jay chimes in on the most recent edition of WWE NXT. NXT gave us exactly what we wanted. Is that really a good thing?
6. As you know, I rate Keith Lee matches based on how many Rdiculous things he does. This week was a first. I lost count. Every move he made was Ridiculous. Spinning heel kick. Cross body block. Roll over dead lifting a 270 pound man. Ridiculous. Ridiculous. Ridiculous. He might not be the best wrestler in the world, but for my money, Keith Lee is the most entertaining. 
5. While we are on the subject of the Ridiculous One, his latest match against Dominick Dijakovic was Takeover worthy. 4.4 stars. This is quickly entering rivalry of the year territory.  
4. I'm not done with Mr. Ridiculous. My new dream match is Keith Lee versus Matt Riddle versus Dominick Dijakovic for the NXT title. I'm a sucker for a triple threat. Let me have them for 30 minutes at Takeover & I could die a happy man. And this is the most Ridiculous wrestling gif ever. 
3. Speaking of rivalries of the year, along comes Killian Dain and Matt Riddle. Their last match felt very real and very raw and very violent. People said it was a given that Riddle would win. I don't think it was that obvious. Dain has been built as an absolute monster since his return. He took the loss, but this is not the end of the Beast of Belfast. He could be what they wanted Lars Sullivan to be. 
2. I'm glad Breezango was there to support KUSHIDA. I was worried they were building to Imperium versus random collective for War Games. Since there is zero chance Breezango is in War Games, that means NXT still has something up its sneaky sleeve.
1. We got what we wanted. More NXT. Longer matches. More talent getting to shine every week. Three Takeover worthy matches in two weeks. Three title matches next week. Now here's the problem: is enough too much? How long can they maintain this level of energy and excellence? Without question, one of NXT's strengths has been its ability to focus on long term story lines. It's easier to do when you're on TV once every 2-3 weeks. If you have to book the same wrestlers every week, it can get old fast. They can leave us wanting more when we only see a wrestler once or twice a month. It's harder to create that same magic when we see them every week. They say be careful what you wish for because you just might get it. I hope this isn't one of those times.