Rob: Will Anyone Be Made (Or 'Re-Made') At WWE Clash of Champions?
The first ever Clash Of (The) Champions went down in history as the night that MADE Sting. Can WWE use tonight's Clash Of Champions to make a new star?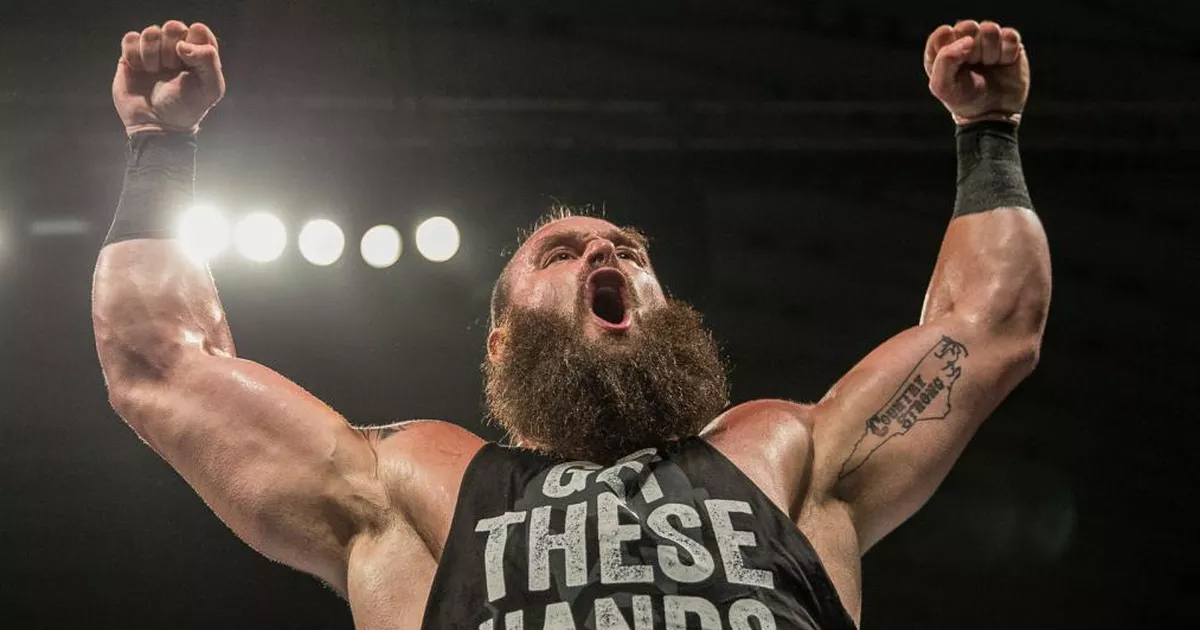 The first ever Clash Of (The) Champions went down in history as the night that MADE Sting. Can WWE use Sunday night's Clash Of Champions to make a new star?
The very first Clash Of Champions, run not by WWE but by our dear departed friend WCW, remains famous for two things:  the direct challenge to the then WWF that was made by running on free(ish) cable TV during WrestleMania IV and certifying Sting as a force to be reckoned with.  As you read this the show may already be over (blame me for taking so long to get an idea that worked for a piece), and we'll know.  But even if it is by then, you can still read this and give me a bunch of crap for being wrong if none of these come true.  Will somebody on the show, be it in victory or defeat, come out of it having shown us that they are a big deal now?  And just who has a chance to do that?  Here's what I think:
Cedric Alexander
I don't thing Cedric will be beating AJ Styles for the US title, but I imagine he's going to put on a great performance in the 10 to 15 minutes they get on the show.  Those of us who've watched Cedric, be it on 205 Live or even before he came to WWE for the Cruiserweight Classic, know how good he is but this is his first chance to show out in a big spot on the main roster.  If he does what he's capable of he can go toe to toe with one of the best wrestlers of the past 10 or so years and do for himself what Buddy Murphy did with Roman Reigns a few weeks ago.
Sasha Banks
Huh?  Am I crazy?  Well not completely.  We haven't seen Sasha in a big title match since January against Ronda Rousey, and we haven't seen her in one where the outcome was in doubt since the 2018 Elimination Chamber match.  This is a chance to remind everyone who's forgotten just how great she is, and if she does prevail over Becky Lynch then it's clear she's back (so long as she doesn't lose it two weeks like has happened so many times with her).  Her feud with Becky has been red hot so far and this match is a chance to take it to another level.
Braun Strowman
A lot of people still say Braun should have won the Universal Title already, and that his window may have indeed passed.  I don't agree with that, but he has been spinning his wheels a lot for over a year now.  I don't think he wins, but this is his chance to have a top notch match performance that's not in either a gimmick match or against Roman Reigns.  Rollins can bump just as well for him as he did for Brock at Summerslam, so I expect that at the very least Braun will look good in spots and hopefully re-energize what's mostly been a cruise control run save for his feud with Bobby Lashley earlier this year.
And lastly…..
Kofi Kingston
What?  The WWE World Champion has something to prove?  He won the title at WrestleMania, has defended it a bunch of times in some really good matches, and has looked strong as champion the whole time.  So what else is there?  Well, one thing in particular.  A win over Orton would be a benchmark in that it would be over a WWE  opponent that is known outside the current fan bubble.  Dolph Ziggler, Samoa Joe and Kevin Owens are not that, as good as they are as performers.  And that would be the final cherry on top of what has been a historic title win and reign.
So we'll see what happens, if you haven't already by time you read this.  But either way this show represents a chance to establish, re-establish, or cement one's place in the past, present, and future.