The Weekly Brainbuster (9/12/19): The Babyface Dilemma in WWE
This week breaks down some numbers for the top babyfaces in WWE!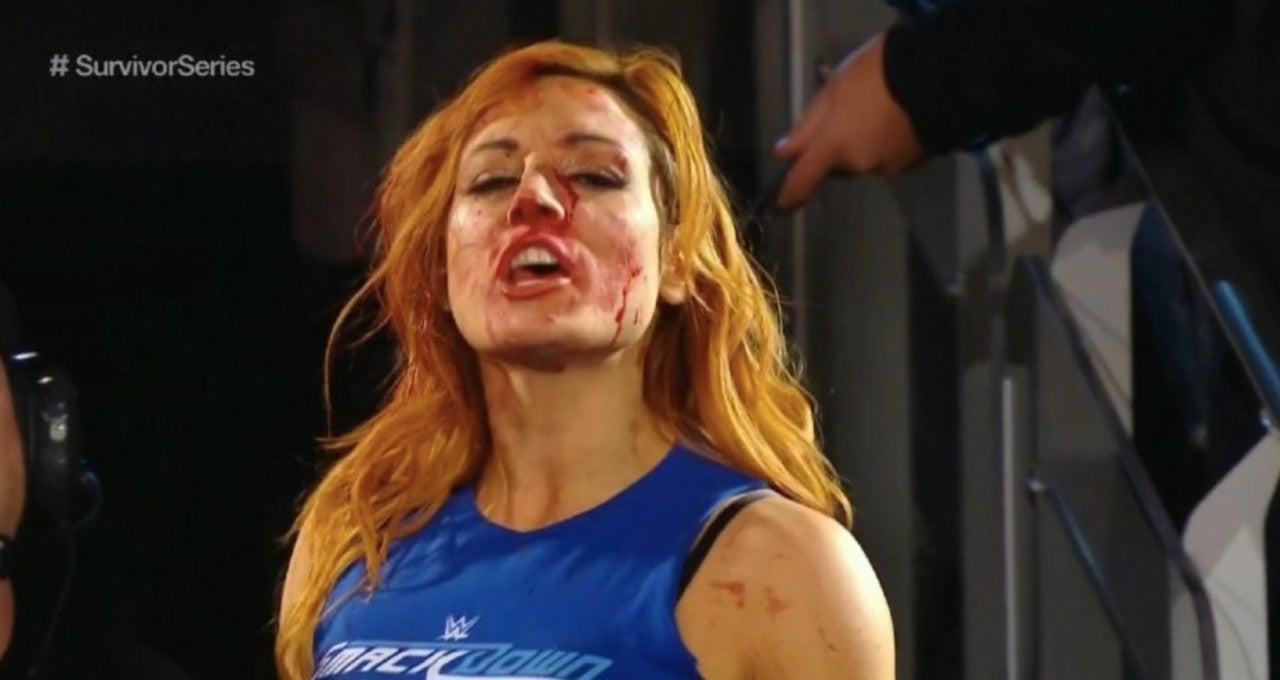 This week breaks down some numbers for the top babyfaces in WWE!
Welcome to the second edition of the Weekly Brainbuster here on The Chairshot!
Last week we evaluated how signature moves became part of wrestling and what some analysis showed about some specific moves in wrestling today. This week, our topic is the most alarming trend in WWE! We've all talked about it, we've all noticed it, but this week we are going to analyze why it is so damaging to the company!
As I discussed last week, I'm going to start analyzing by looking back. What do you remember about wrestling from when you were young? Most of us were drawn into Hulk Hogan in the WWE. But before Hulkamania, a certain type of wrestler dominated the house shows. Hulkamania became so vibrant and popular because of the ground work laid down many years before Hulkamania began. I'm sure you're thinking about large, muscular, bodybuilders, and while that is valid, you will have noticed that many of the top champions before Hulk Hogan were bad guys. But after January 1984, it all changed in the WWE. The company always needed a "top babyface star"after that such as Hulk Hogan, Ultimate Warrior, Bret Hart, Steve Austin, The Rock, and John Cena. But, if you look at other companies such as NWA/WCW; the top champions were always bad guys!
During WCW's reign on top, the biggest faction and stars were part of the nWo, but even before that, during the Crockett days, the biggest star was Ric Flair, a bonafide, over the top bad guy, escorted by his Four Horsemen, always holding back names like Dusty Rhodes, Sting, the Road Warriors, and other good guys because they would manipulate rules, cheat, lie, and steal their way to victories. The same thing happened in the WWF pre-Hulk Hogan. Look at "Superstar" Billy Graham, he'd win by a thread and retain his championship against the top names of the day. It was during that time, the late 70's that the saying "Faces sell merchandise, but heels sell tickets" became part of wrestling. Fans anticipated the good guy to win, but the bad guy would win by the skin of his teeth, drawing fans to go to the next show, waiting for the good guy to win. Rinse and repeat.
What is the biggest problem the WWE is facing right now? The company has record setting television deals, great merchandise sales, but, low ratings and poor attendance. Even though the highest ratings of all-time were guided by a "babyface" Steve Austin in 1998, look at his character. He was as close to a traditional bad guy as you could get. The character succeeded because the product at the time embraced that type of behavior, but drinking beer, flipping middle fingers, fighting the boss, and getting arrested, were traditional qualities associated with heels. For the last 10-15 years in the WWE, the company has embraced a PG rating and top babyface stars like John Cena and Roman Reigns, and now currently, Seth Rollins. And yet the company is suffering more than it has been ever in company history in ratings.
Looking at the last two years, here is the list of some of the highest winning percentages:
Becky Lynch (41-13, 77%)
Roman Reigns (41-13, 72%)
Braun Strowman (45-18, 71%)
Cedric Alexander (38-16, 70%)
Seth Rollins (61-26, 70%)
Ricochet (27-13, 68%)
Bayley (45-23, 66%)
Finn Balor (50-32, 61%- the 2nd most Wins, and most total matches)
Prior to turning babyface in July, Kevin Owens had compiled a record of 12-36 over the last two years, a 25% win percentage. Since turning babyface, he has gone 5-2 (71%). During Braun Strowman's eight week heel run in 2018, he went 2-3 as a heel (40%), and as a face he went 43-15 (74%). After Bayley turned heel on September 2nd, she lost her first match as a heel on September 9th, after only averaging one loss per month over the last two years! I'm assuming she's also going to lose at Night of Champions, which would mean she'd double her average "loss per month" in two weeks, let alone any other loss after that this month. Alarming!
Let's look at the other side, the person with the lowest win percentage with at least 30 matches, is Sami Zayn, who has won 5 matches in two years. He has a 15% winning percentage, and 3 of those wins happened around Royal Rumble last year during his feud with AJ Styles involving Kevin Owens, leading to a WWE Title match at Royal Rumble. His only other wins, were a tag match where Owens got the pin at this years Stomping Grounds, and a dirty pinfall over Braun Strowman in a Falls Count Anywhere match where he required interference. After him on the main roster? The aforementioned Kevin Owens, followed by Cesaro, and Andrade, Rusev, and Miz (who was a heel most of 2018).
The problems with this go even deeper than just wins and losses. Why should anyone watch WWE if the same people win every single week? But do they win every week? According to my wrestling database "The Most Complete Wrestling Database Online Project", let's go deeper and evaluate main event matches on PPV. Babyfaces have won 18-22 main event matches on PPV since January 2018. Of those 4 wins by heels? Three of them belong to Brock Lesnar, and one belongs to Asuka, who wasn't a full blown face when she won at TLC 2018 because the match included red hot Becky Lynch. In addition, an additional 7 out of 8 babyface won co-main events (90% match on card rating or higher) on PPV, with the lone exception being Dean Ambrose who defeated Seth Rollins at TLC 2018 (So that's the ONLY SHOW to see non-faces win not named Brock Lesnar). That's a babyface win 83% (25-30) of the time in the upper card on major shows, and 96% in matches that don't involve Brock Lesnar. Overall, babyfaces win 2-3 times as much as the top heels. It seems that if a bad guy DOES win, they lose again the next week or at the next show, which many refer to as "50/50" booking, but as can be seen, things are far from 50/50 on WWE television!
With ratings at an all-time low, is it time for the company to embrace a top bad guy? The Era of John Cena has passed us by, yet, it still seems to linger with new names. In 2019 alone, the most losses belong Drew McIntyre, Cesaro, Samoa Joe, Bobby Lashley, and Baron Corbin. What is wrong with the company? Well, when the bad guys can never win, that completely deflates the point of them being a bad guy. They're supposed to be cunning and cheat and manipulate so you hate them. You hate them because those qualities lead to win after win, until the good guy finally beats them in an epic encounter, resulting in a huge reaction from fans in a feel good moment. What is there to feel good about when Seth Rollins wins every single week? What is there to feel good about when Becky Lynch wins every single week (besides the fact that shes The Man and she's the best thing going in WWE and has been for a solid year), but shouldn't she lose more to make those big wins feel that much important? That's the problem the company finds themselves in. That is one of the main reasons for ratings being at an all-time low. Chris Benoit's victory at WrestleMania XX would not have felt as emotional had he already been a six time world champion who always beat Triple H every week, right? That moment lives on in highlight videos and our memories as a great moment because the bad guy…..finally lost.
That does it for this weeks edition of The Weekly Brainbuster! As always, if you enjoyed this article, tell me what your favorite fact from this weeks article was in the comments. Follow me on Twitter "@TMCWDOP", or you can send me an email at "Matthew.Davis7819@gmail.com". Until next week!