Tiffany's RAW Takes: Clash Of Champions Fallout & King Of The Ring Finals
Raw crowns a new King Of The Ring, The Fiend continues to terrorize WWE, and the women's division sees tensions rise to a boiling point. What does that mean? It means Tiffany has takes!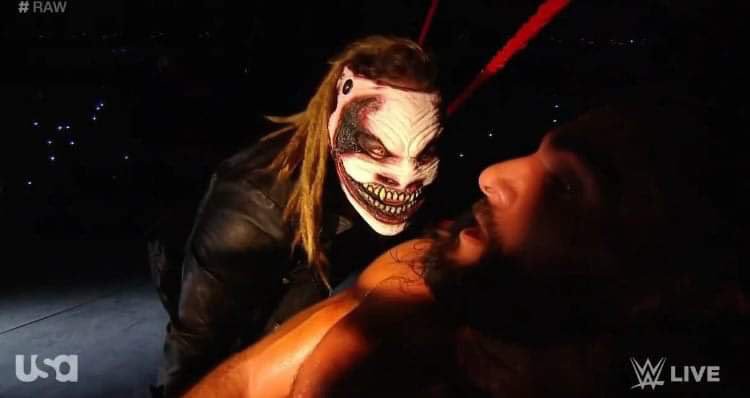 Raw crowns a new King Of The Ring, The Fiend continues to terrorize WWE, and the women's division sees tensions rise to a boiling point. What does that mean? It means Tiffany has takes!
Clash of Champions is in the books, how has the landscape of WWE fared after the clash? Also, a king of the ring will rise, but who will it be?
King of the Ring
I was actually surprised that this wasn't part of Clash of Champions. I could've sworn it was on the Clash card.
This was a fantastic match. Gable and Corbin were given as much time as they needed to tell a story, but I'm miffed that Corbin won over a guy who is miles ahead of him in terms of talent. That said, the history of King of the Ring isn't really on Corbin's side. Most guys who won King of the Ring weren't really helped long-term. Steve Austin, Triple H, Kurt Angle, Edge, and Brock Lesnar would have great careers, but you more often than not had King Mabel, or King Booker, or King Duggan. Yeah, Hacksaw Jim Duggan was King of the Ring back in the 80s before it was a PPV (and he didn't win it in a tournament).
Women's Division
Alexa Bliss trying to play high and mighty about the Horsewomen when everyone knows she's turned on all of her 'friends' is hilarious, especially since Nikki Cross seems to believe she's the exception.
I'm SO happy Boss-Hug Connection are finally getting a possible shot at the Women's Tag Titles since they never got a rematch due to Sasha needing time off. I also like that Bayley doesn't consider herself a heel and Sasha doesn't give a fuck. Also, Sasha mouthing 'It's not fucking over' is gold. Love it.
The match was great, these are teams that could have a magnificent feud. I'm actually growing very fond of Bliss and Cross, but I'm not going to argue with Boss-Hug winning and earning a title shot down the road.
I believe we can call it: There is a Four Horsewomen feud in WWE and I am HERE for it! Even though Team Generation Tea aren't officially back together, the Horsewomen are feuding! When the draft happens, they need to keep the Horsewomen on one show and have the other show be for developing the rest of the division.
Sasha calling Becky out and Becky's response: CHILLS. The Women are going back into Hell in a Cell! Can. Not. Wait!
Yay! Dana Brooke is back on RAW! Boo that she has a match against Lacey Evans and not Sarah Logan! Come on, WWE, Brooke vs Logan has been so good on Main Event, let the at-home RAW audience see it! I'm irked that they brought Dana on just to try and make Evans look good. Dana isn't the best wrestler, but she's a lot better than Evans and her horrible Woman's Right.
Seth Rollins and The Fiend
Seth Rollins survived Braun Strowman last night, but his celebration was cut short by a horrifying encounter with Bray Wyatt's Fiend persona.
I like that Seth gave credit where it was due with Strowman. Strowman's come a long way from his early days on RAW, but I still can't see him being a long-term champion. I'm also pleased that Rollins isn't fucking around. Match made. Rollins vs Wyatt in Hell in a Cell.
I still have trouble taking Wyatt seriously with this gimmick. I still have flashbacks of 'Sister Abigail' and Finn Balor having to try and keep a straight face during the whole thing.
The Firefly Funhouse promos were good, but it almost looks like WWE is guaranteeing that Wyatt will lose by having him considering Rollins done for before Hell in a Cell.
No surprise that Dolph Ziggler did everything he could to help Roode win or that the OC stuck their noses into it. I'm not even surprised that the Fiend showed up, that was pretty inevitable. What did surprise me was Mayor Kane showing up since I figured he'd be trying to chase down R-Truth to become a 2x 24/7 Champion. However, the ending of the Fiend standing tall over Kane and Seth was interesting.
Final Thoughts
This was a really good RAW, except for a few segments. The Gender Reveal was TERRIBLE, as was the whole thing with Ricochet and Rusev. I really wish WWE didn't feel the need to make a tough, no nonsense woman into an abusive bitch. If the roles were reversed, people would be up in arms about WWE doing an abused wife story while touting their Women's Revolution. The fact that no one seems to think this being done to a man is anything to get upset about bothers me.
That's it for Tiffany's RAW Takes! Tune in tomorrow for SmackDown and 205 Live Takes!