Tiffany's SmackDown Takes: The Deadman Comes Home
WWE finished up their Madison Square Garden double shot with The Undertaker, Shane McMahon in the ring, and WWE Smackdown! Thus, Tiffany has Takes…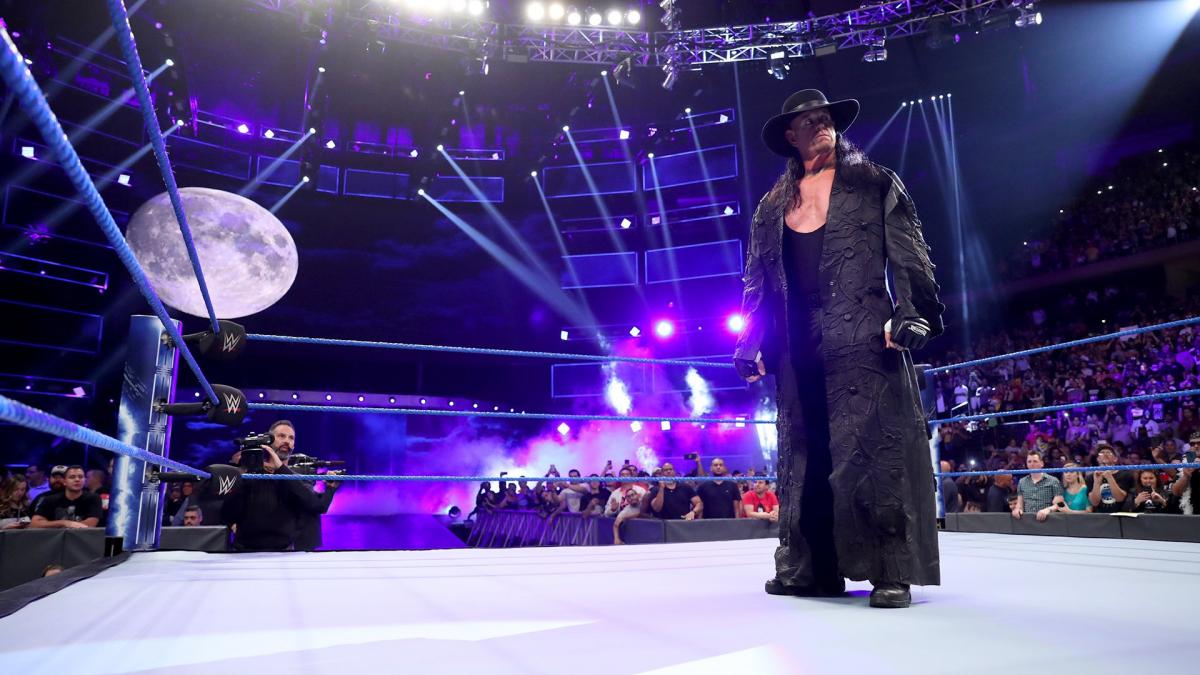 WWE finished up their Madison Square Garden double shot with The Undertaker, Shane McMahon in the ring, and WWE Smackdown! Thus, Tiffany has Takes…
WWE's Madison Square Garden homecoming continues on SmackDown! The King of the Ring semi-finals continues, but who will advance to the finals? What will be the fallout of the Four Horsewomen clash? Plus, the Undertaker comes home to SmackDown.
King of the Ring
Is anyone surprise that Shane inserted himself in the King of the Ring tournament after Elias 'broke' his ankle? Me neither. I think we all knew that was going to happen. I also don't think anyone was surprised by Shane's dick move to make Kevin Owens the ref on the promise that Owens' $100k fine would be lifted.
The surprise? Gable beat Shane in record time, but Shane wasn't satisfied with that and demanded a 2 out of 3 falls match to get his way, but Owens and Gable got the last laugh, which is always good, but I get the feeling Shane won't let that stand come Sunday.
Women's Division
Mandy Rose and Sonya Deville earned themselves a title shot at Alexa Bliss and Nikki Cross at Clash of Champions. I honestly didn't listen to Mandy Rose's promo, I prefer my ears to not bleed, thanks, but I did like Bliss and Cross as the de facto babyfaces in this match, though I still have my doubts about Bliss' sincerity. Nikki getting the win was hilarious, hopefully Blissful Chaos will still be champs after Sunday.
I like that Ember Moon is being used more than she was before her championship match, but her acting like she's better than Bayley is getting tiring. I loved Bayley throwing shade at Ember's NXT Women's title reign.
With Bayley's sudden change in attitude and Charlotte's lack of change in attitude, it's hard to tell who is the actual heel in their feud, but Bayley was definitely the heel in her match with Ember Moon. Bayley would pick up the win, eliminating her loss from Monday, but it remains to be seen what will happen on Sunday.
Undertaker
I'm not surprised that WWE had the Undertaker come back for their big TV homecoming to the Garden. The man's been part of WWE for going on 30 years, no one better to welcome the Universe back to MSG. However, Taker kept the sappiness to a minuscule amount by being Taker and reminding us that he stole the souls of most of the wrestling legends that worked in the Garden.
Heel!Sami Zayn is obnoxious, but I cheered when he came out because we ALL know what happens to those who challenge the Demon of Death Valley in his own yard. Sami thought he had the upper hand in this fight, but his gloating only irritated the Deadman into action, and Sami Zayn got chokeslammed out of his misery for the night. Welcome back, Deadman.
Roman Reigns Mystery
So last week, it looked like Erik Rowan revealed himself to be the sole part in the effort to hurt Roman Reigns and end his career, but there are plenty of unanswered questions in this mystery.
Rowan's explanation? Does it really matter? He's a villain the Big Dog wanted a piece of the man who tried to end his career. The brawl was so out of control, a 'fan' was powerbombed thrown into Reigns and officials. It's going to be nasty Sunday at Clash of Champions.