All Elite Wrestling YouTube: Dyanmite In the Light and After Dark
Tiffany checks in with your coverage of AEW Being The Elite and AEW DARK featuring four matches recorded around the debut edition of Dynamite.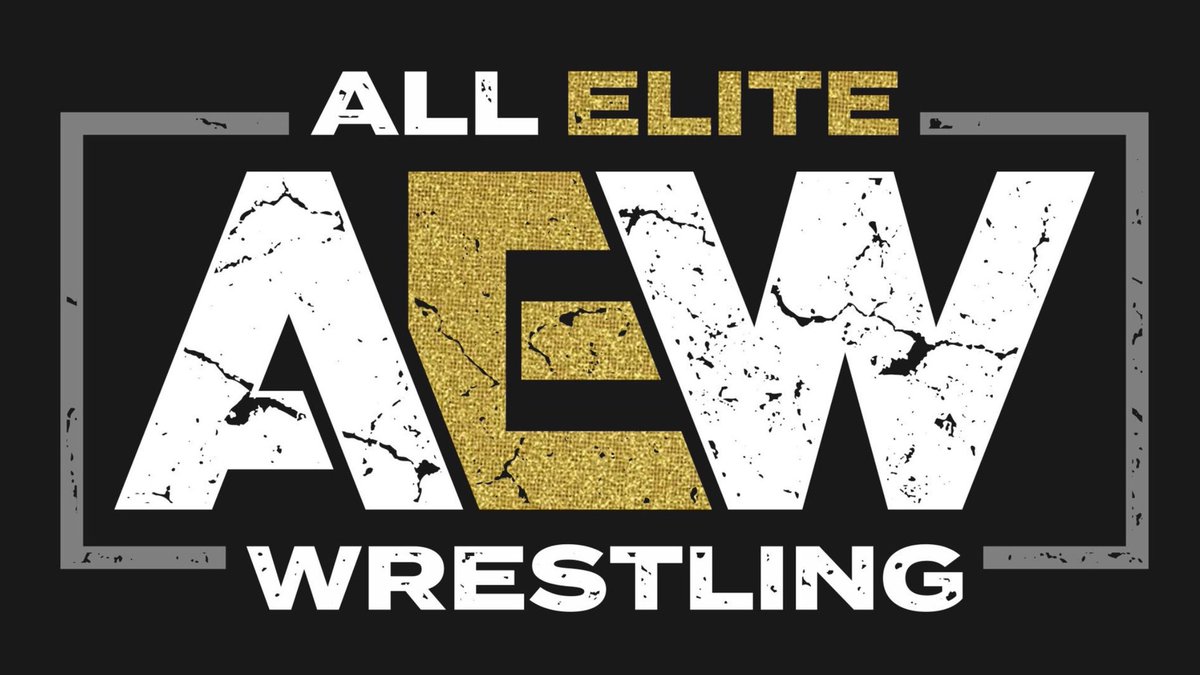 Tiffany checks in with your coverage of AEW Being The Elite and AEW DARK featuring four matches recorded around the debut edition of Dynamite.
How did the Elites cope with the premiere of Dynamite given Kenny's state of mind? Also, what is up with Hangman Page and Dustin Rhodes?
Also, see what happens in the ring after the cameras stop running on AEW Dark!
Being the Elite Episode 173 – Dy-No-MITE!
Yeah, it's cheesy. No, I'm not sorry.
It is Zero Hour in the world of the Elites! We are at the premiere of AEW Dyanamite!
I really appreciate the Young Bucks being more than a little apprehensive about Kenny Omega's mental well-being since Omega seems to be firmly in Denial Land. However, we did learn that AEW's contract with TNT is for four years. I'm not sure if that's a good thing or a bad thing, but Omega seems very confident and not like he's spent the last few episodes in a funk over his loss at All Out. Keep sailing up the river, Kenny. Also, shout out to the Bucks for not letting him get by with stuff.
Of course the whole facade crumbles like a DIY wall once the Bucks are out of the picture, and shows us that Omega is still the conductor of the Crazy Train and it's getting weird on this ride. Omega looked almost psychotic or possessed.
Love the montage of the Elite's journey from doing really cheap shows on YouTube to now. They've had quite a journey, let's watch them savor the fruits of victory.
Love the trucks, not the lighting. Poor Matt not wanting to show off the Young Bucks shirt that Nick designed and trying to use his credentials as an excuse and Nick giving absolutely no fucks. Guess the weird ass red and yellow lighting is Matt's way of hiding the design.
Okay, I do not like Orange Cassidy. There's something about his gimmick that annoys me. He acts like a poser. Not interested. Doesn't look like the Bucks were interested either, since he invaded their locker room.
How old is Marko Stunt? He looks like some teenage kid Jungle Boy and Luchasaurus picked up at a Meet and Greet and acts like one too. Love Frankie Kazarian bitching about 'Hot Stuff', which I'm guessing is BTE's version of Axe Body Spray. Don't love him being a douche to Stunt.
More Jay and Silent Bob! This segment with Joey Janela was fabulous and so was this segment with Luchasaurus and Jungle Boy!
The Librarians are annoying, but at least they're leaning in to the gimmick, or Leva Bates is, anyway. Blue Hair actually went to the Library of Congress. I think Peter Avalon is either getting fed up with the gimmick or he's legit annoyed Blue Hair went without him.
Boy, Matt Jackson is SUPER clumsy. How the hell did he managed to spill a WHOLE pot of  coffee on the lovely shirt Nick made for him? Never fear, Nick brought more! LOL. Poor Matt. Maybe try getting mauled by a bear next time.
MJF is SO obnoxious! I like that the Bucks don't like him and the feeling is mutual. I'm still not sure I can buy MJF as a top tier heel because he's so annoying, especially about his scarfs. Poor Matt is going to snap if anyone else makes him model their merchandise.
Finally, some REAL behind the scenes stuff. Matt saying Riho and Nyla Rose are stealing show made me smile. Also, loving Omega being so focused on how Riho is handling Nyla. There's been some rumors swirling around these two and whether they're true or not, it was sweet to see.
It interesting to hear the show being timed. I know it's done all the time, but it was cool to hear them time the show out. I'm also starting to buy those Omega/Riho rumors after that spontaneous hug.
Whoop, who is that a lurking about? Could that be the returning Jon Moxley about to open a can of whoop ass on Kenny Omega? I think it is!
I believe the 'Holy Shit!' reaction to the Mox Paradigm Shift to Omega through the glass coffee table is Cody. It sounded like him, anyway, but it could've been Tony Khan. Out goes Dustin Rhodes, in comes Jack Hager and the fits hit the shan.
Hangman Page didn't come out to help because he was in the locker room with the rest of the talent? They don't have TVs in there? OH, there's trouble between Page and the Bucks. He's shut them out and they aren't happy. Loved Dustin pointing out that he went out there and he's not part of The Elite, basically with a 'What's your excuse again?' kind of deal. So that's how we got Dustin Rhodes and Hangman Page vs Jericho and Sammy Guevara for Wednesday.
Okay, DEFINITELY buying those Omega/Riho rumors now with this mid-credit scene. Bucks being fed up with Kenny's shit is so realistic and heartbreaking. I'm not going to hold my breath that Omega won't show up on Wednesday, but they seem to be writing him off TV for a few weeks, not sure why.
AEW Dark – Episode 1 – Lights Out
Darby Allin vs Cima
This was an amazing match! I'm not really familiar with Cima, but he's a hell of a competitor. He and Allin tore each other apart. I will say I wish Allin would quit doing that coffin drop or his back will never forgive him. I'm not surprised Allin won since he's in a #1 Contender's match this week, but I wasn't expecting the match to be that good. Hope Cima sticks around.
Angelico, Jack Evans and Lucha Brothers  vs Best Friends and Private Party
Apparently, this was meant to be a teaser match for the Tag Team Tournament starting on Wednesday. Orange Cassidy was also with the Best Friends. One of the guys in Best Friends looks like a AJ Styles rip off.
The match was really good, but it was pretty much to get the audience hyped for the tag tournament. The real stand out was Hype Duo (Angelico and Evans), who were the only ones not in the actual tag tournament and they were intent on taking out their frustration on whoever they had their hands on, specifically Private Party.
Orange Cassidy tried to stick up for his bros but paid for it, which was funny. Lucha Brothers were easily the best part of the show and picked up the win for their team. Also, they kicked out Hype Duo so they could celebrate along since HB wasn't part of the pin sequence. Bring on the tournament.
Britt Baker and Allie vs Bea Priestley and Penelope Ford
Of the four women in this match, Ford is the only one I haven't watched before, which should be interesting.
To be honest, the match should've been Britt Baker vs Bea Priestley, but they needed to show Allie and Ford too. The match was pretty good, it was nice to see Allie show her wrestling skills, but she and Ford were buffers for Baker and Priestley, which promises to be a FANTASTIC non-title feud in the Women's Division. However, all four woman did a great job and it makes me feel really good about the AEW Women's Division.
SCU vs Jurassic Express
Okay, the effect of having the camera shake when Luchasaurus comes out is cool AF. Marko Stunt still looks like a fan Luchasaurus and Jungle Boy picked up from the crowd. SCU's entrance is still obnoxious.
The match was okay. It was another 'Hype the tournament match', but it was fun. Luchasaurus is amazing to watch. SCU got the win but Jurassic Express looked amazing, so everyone won.
That's it for Tiffany's All Elite Wrestling on YouTube Takes! Tune in tomorrow for more All Elite Wrestling coverage.