#BeatTheFiend: Greg DeMarco's BOLD Prediction For Hell In A Cell
You know I love BOLD Predictions. This could be my boldest one yet.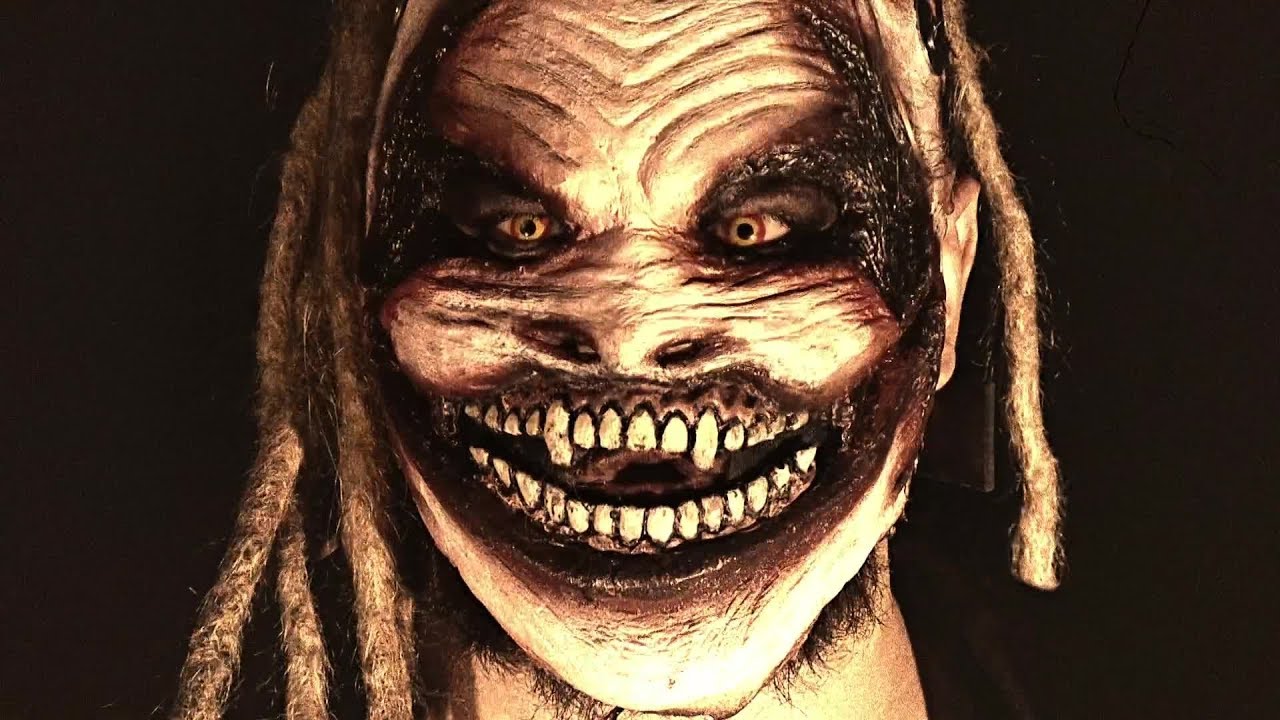 Greg DeMarco, known for some outlandish predictions, has a really BOLD one for the Universal Championship match tonight.
WWE presents Hell In A Cell tonight, headlined by the WWE Universal Championship match between Seth Rollins and Bray Wyatt's The Fiend, inside the demonic structure. The match is one of four matches announced (and that's not a bad thing, just stop it), but offers the most intrigue…
Would Seth Rollins lose his championship this soon after winning it back at SummerSlam?
Would WWE really have The Fiend lose in his second match, continuing what many love to call "Bray Wyatt booking?"
Both of those points above are genuine concerns, and neither really needs to be all that concerning to you as a Seth Rollins fan, or as a fan of The Fiend.
---
Elisa looks great in her Chairshot gear.
You can, too!
Be like Elisa and get yours at:
https://www.prowrestlingtees.com/related/thechairshot.html
---
So who wins? Seth Rollins, that's who!
I know, that puts The Fiend in a bad spot, right? I don't think it does. As with 99.99% of any scenario in pro wrestling, it's less about "what" happens and more about HOW it happens and WHAT'S NEXT. That is what matters most, and it's what matters here. You can't just beat The Fiend. That would suck for Bray Wyatt's new character element. You have to #BeatTheFiend in a way that advances his character.
How does Seth Rollins beat The Fiend?
That's a key question, and is the crux of this entire article. Remember, my BOLD Predictions need to follow four characteristics:
BULLHEADED
OUTLANDISH
LASCIVIOUS
DEPLORABLE
Beating The Fiend definitely fits those traits, so we're good there.
The "how" in this equation really taps into The Fiend himself. Since the inception of The Fiend, Bray Wyatt hasn't appeared in a WWE arena. He's always been on the big screen, or on your nightly news broadcast doing the weather. They're essentially separate personas, but they're still the same person. So what makes them different?
The mask.
The biggest different in Bray Wyatt's story is the addition of the mask, and The Fiend. Without the mask, we'd see Bray. With the mask, we see The Fiend. What happens if The Fiend loses the mask? In my opinion, he's Bray Wyatt again. And that's how you do it.
BOLD Prediction: Seth Rollins retains the Universal Championship at WWE Hell In A Cell after the mask comes off of The Fiend, providing Seth with an opening to win.
The Fiend is still intact, and Bray Wyatt has another character element to drive. And so many storytelling avenues are opened up for both Bray Wyatt and The Fiend:
How does he react to being unmasked?
Is the mask in control of him, or does he willfully put the mask on for power?
Is The Fiend a separate entity, or did The Fiend live inside of Bray all along and the mask brings it out?
How did Bray get the mask?
Did he craft it?
Was it a gift given to him by someone?
Who is that someone?
Who is really in control? Is it a "third" party?
Is this a Sister Abigail thing?
Or something bigger?
Bray winning is fine, but then what? Then we have to see challengers try to solve the riddle of The Fiend. What is Seth Rollins solves that tonight, but it actually advances the story? To me, having The Fiend lose in a way that calls a ton of things into question, and opens the door for future storytelling of the company's most compelling character, is exactly the move they need to make.
---
---
And don't forget, when this BOLD Prediction comes true, Miranda Morales has to join Twitter!
Follow me on Twitter @ChairshotGreg.