Chairshot Shuffle: Bischoff, Crown Jewel, The Mike Kanellis And More! (10/16/19)
Get caught up to speed with the latest news on Bischoff, Crown Jewel, The Mike Kanellis And More!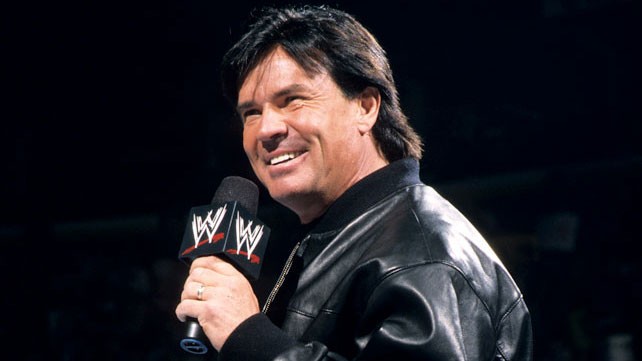 Get caught up to speed with the latest news on Bischoff, Crown Jewel, The Mike Kanellis And More!

Prichard To Replace Bischoff
One of the biggest news items in wrestling in 2019 was the WWE signing Paul Heyman and Eric Bischoff to be Executive Directors of RAW and SmackDown respectively. Apparently the return of Bischoff to WWE is over. WWE announced today that Bruce Prichard will be taking over the role of Executive Director and Eric Bischoff is no longer part of WWE.
Dave Meltzer is reporting that many backstage were surprised by Bischoff being replaced. Eric Bischoff did release a statement appluading the promotion of Prichard.
Bruce is a great producer, good friend and I am certain he is going to thrive in his position. He's going to be working with a great team of the most dedicated and hard working people I have had the pleasure of working with and getting to know. https://t.co/aMKk8d3Rx7

— Eric Bischoff (@EBischoff) October 15, 2019
BREAKING: @bruceprichard has been announced as the Executive Director of Friday Night #SmackDown, reporting directly to WWE Chairman & CEO Vince McMahon.https://t.co/EPYdp4Vdya

— WWE (@WWE) October 15, 2019
Jason's Take
I am a bit surprised by this as well, as my understanding of Eric's role was to work with television executives, rather than having a creative role with the SmackDown brand. Let the Bischoff
Major Trade Announced
Tuesday night during the debut of WWE Backstage on FS1, HHH appeared and announced that Alexa Bliss and Nikki Cross have been traded to SmackDown for future draft pick considerations.
BREAKING: As announced by @TripleH on #WWEBackstage on @FS1, @AlexaBliss_WWE & @NikkiCrossWWE have been traded to #SmackDown! https://t.co/GIBxM4dxuO

— WWE (@WWE) October 16, 2019
Jason's Take
The entire draft has been a convoluted mess, so why wouldn't a team be traded for "future draft pick considerations" for a draft that is already over.
Seth Rollins Off Of Team Hogan?
A few weeks ago, Seth Rollins was named team captain on Team Hogan for the 5v5 match at Crown Jewel. However, last night on RAW, a falls count anywhere match for the Universal championship between Seth Rollins and Bray Wyatt was announced. According to Meltzer, Rollins will no longer be a part of team Hogan, and his absence from the team will be addressed on WWE TV soon. A replacement or an official statement from WWE has yet to be announced.
Jason's Take
While it is unlikely, I wouldn't be completely surprised if Rollins pulled double duty at Crown Jewel. I also wouldn't be surprised if the Undertaker or Goldberg were named as a replacement for Rollins on Team Hogan.
Mike Kanellis Asks For Realease
WWE Star Mike Kanellis announced via his Twitter account that he has asked for his release from WWE.
— Miracle (@RealMikeBennett) October 14, 2019
Jason's Take
I wouldn't be expecting Mike to go anywhere soon if the reports are true that he signed a 5 year deal with WWE a few months ago. I do not know why wrestlers announced that they asked for their release via Twtitter, as it isn't going to speed up the process of their release. I can't see what changed in two months.