Chairshot Weekly Brainbuster: Matt's Power Rankings 10/11/19
Matt brings his scientific method back for the second installment of his Power Rankings!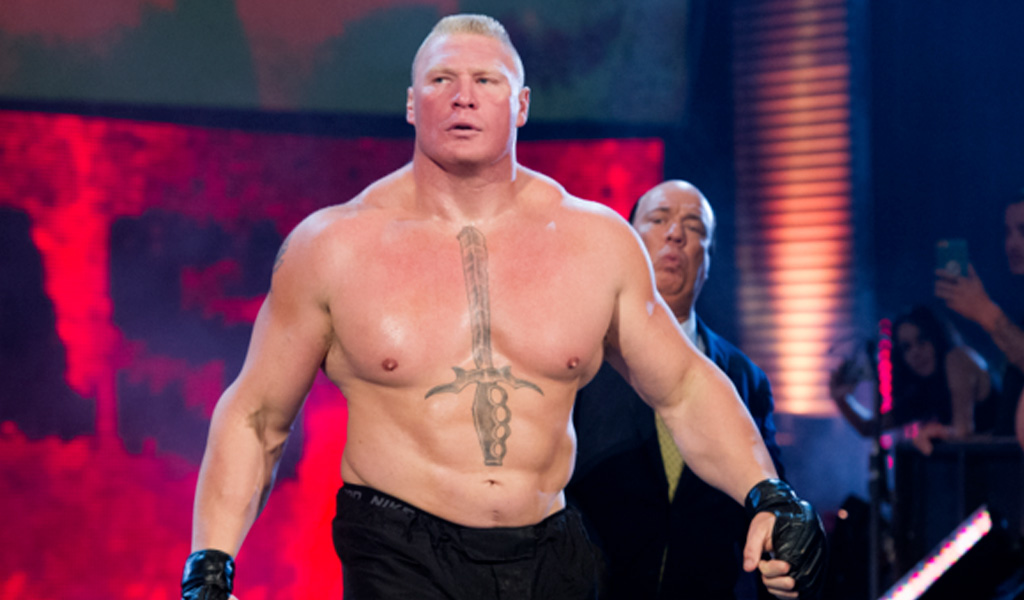 Matt brings his scientific method back for the second installment of his Power Rankings!
Welcome to the second edition of The Chairshot's Brainbuster Power Rankings! What a week we have had in professional wrestling! The debut of SmackDown on FOX! Hell in a Cell! The fallout of the first AEW vs NXT shows! Who had the biggest week?
These rankings are very much based on momentum, as well as strength of opponent, weighing out "power rankings" based on head to head scores. The highest differences of the week will be discussed here. Each week Greg and I will compare our lists giving The Chairshot two different types of power rankings!
Brock Lesnar +21 [+129 Overall Score]
Brock Lesnar d. WWE Champion Kofi Kingston, 10/4, WWE SD on FOX
1) Kofi Kingston has reigned as WWE Champion since WrestleMania, going 15-0 in singles competition from April to September, gaining +177 points in that time period, ranking #1 overall since SummerSlam. Brock Lesnar lost at WrestleMania and SummerSlam, but, the six time world champion would not be denied, as The Beast called his shot and laid down the challenge. Even though Roman Reigns ranked ahead of Lesnar, Lesnar made the most of his opportunity "upsetting" the red hot WWE Champion in just nine seconds! Kofi's +226 Overall Score gave him a 66% chance to win against Brock's +108. In theory, Brock was a big favorite, but because of the momentum established this calendar year it was technically an upset, establishing our #1 this week!
Charlotte +20 [+103 Overall Score]
Charlotte d. SmackDown Women's Champion Bayley, 10/6, Hell in a Cell PPV
2) Charlotte got this opportunity by tapping out Bayley on SmackDown two days before this show. Bayley defeated all comers for her championship since defeating Charlotte for the championship at Money in the Bank, and successfully defending the championship against Charlotte at Night of Champions. There was no doubt Charlotte was the recognized top contender, being 85 points higher than the next SmackDown woman, (Ember Moon [-1]). Bayley held a 62% win probability, but it was Charlotte who tapped Bayley out to win her 10th women's championship, and our top spot for the women's division this week.
Lio Rush +18 [+4 Overall Score]
Lio Rush d. Cruiserweight Champion Drew Gulak, 10/9, NXT 
3) "The Man of the Hour" Lio Rush challenged champion Drew Gulak on this week's NXT in the opening match of the night. This particular match did not make as much sense as the previous two championship matches as Lio Rush was just finding his own after returning to NXT in September after being left off the main roster for months. Names like Humberto Carrillo, Tony Nese, and Oney Lorcan were ranked above him in the Cruiserweight rankings. With his negative ranking against Gulak's +192 score, Rush was given less than a 35% chance to win, but he did the impossible and defeated the champion to become the first recognized NXT Cruiserweight Champion after hitting a Frog Splash for the win on Eddie Guerrero's 52nd birthday.
The Kabuki Warriors +18 [+57 Overall Score]
The Kabuki Warriors d. Charlotte & Becky Lynch, 10/7, WWE RAW
4) The only entry to repeat in the Top 5 from last week, The Kabuki Warriors picked up a big win against Bliss/Cross, and won the WWE Women's Tag Team Titles at Hell in a Cell, yet it was a momentous victory against Charlotte and Becky Lynch on RAW that was a bigger momentum gain, gaining 34 points total in just 24 hours. With victories over Fire & Desire, Bliss/Cross, and now Lynch & Charlotte in the last week, The Kabuki Warriors find themselves the undisputed top women's tag team in the company!
Private Party +17 [+16 Overall Score]
Private Party d. The Young Bucks, 10/9, AEW Dynamite 
5) As I alluded to last week, we will be discussing more than just WWE products in this weekly article, and what a sight to behold, but the huge upset victory last night when The Private Party rolled up The Young Bucks to move on in the AEW Tag Team Championship Tournament! Because AEW has limited action in their company's history, single and teams ratings are much lower than established WWE and NXT scores, but Private Party now find themselves as the favorite team to win the entire tournament, and the arguable #1 seed has been eliminated. There was no doubt this team deserved to be recognized in this week's top list.
Runners Up:
6) Steve Cutler & Wesley Blake (tag) +17 [+32 Overall]
7) Chad Gable +17 [+50 Overall]
A trend that you may pick up on in these entries is that underdogs picking up wins give them bigger points than an expected favorite winning, and you'd be correct in that. Champions like Becky Lynch only picked up +10 over Sasha Banks, and challengers like Rhea Ripley only picked up +6 against jobber to the stars Aliyah, so you won't see them in these rankings anytime soon. The way the ELO formula works is, less points are awarded for the higher odds of winning you have, where as more points are awarded for the bigger underdog you are if you win. Ripley, as example, had a 80.5% chance of winning, so there was hardly any momentum gained with that victory, where as Lio Rush had only a 34% chance to win, and found himself with the third highest score. Meanwhile, even though Charlotte was ranked #12 overall (#3 woman), Bayley was ranked #5 (#2 woman), so it was still a big win for Charlotte.
WWE Top 10
Kofi Kingston 205 (-21)
Roman Reigns 181 (+8)
RAW Women's Champion Becky Lynch 177 (+10)
Bayley 146 (-20)
The Viking Raiders (tag) 138 (+13)
WWE Champion Brock Lesnar 129 (+21)
Braun Strowman 126 (-)
Big E/Xavier Woods (tag) 119 (-)
Smackdown Women's Champion Charlotte 103 (+20)
Ricochet 93 (+11)
NXT Top 10
NXT Women's Champion Shayna Baszler 262 (-)
Pete Dunne 149 (-)
Velveteen Dream 122 (-)
NXT Champion Adam Cole 98 (-)
Rhea Ripley 91 (+6)
Street Profits (tag) 86 (-)
Matt Riddle 75 (-)
KUSHIDA 70 (-13)
Mia Yim 69 (-)
Johnny Gargano 68 (-)
NXT UK Top 10
NXT UK Champion WALTER 172 (+13)
Toni Storm 129 (-)
NXT UK Women's Champion Kay Lee Ray 102 (+12)
Joe Coffey 94 (-)
Tyler Bate 84 (-)
Travis Banks 84 (-)
Dave Mastiff 78 (-)
Jinny 70 (-)
Noam Dar 68 (-)
Jordan Devlin 64 (-)
AEW Top 10
AEW Women's Champion Riho 45 (-)
Cody 45 (-)

SCU (trio) 45 (+14)
AEW Champion Chris Jericho 33 (-)
PAC 33 (-)
The Dark Order (tag) 33 (-)

Jon Moxley 31 (+15)
Lucha Bros (tag) 17 (-)
Private Party (tag) 16 (+17)
Darby Allin 15 (+16)
What did you all think? Stay tuned for more updates next week! What will next week look like? Follow The Chairshot on Twitter, Facebook, and #UseYourHead to find out!
King's WrestleMania Rewind: Stone Cold VS. Scott Hall (WrestleMania X8)
Chris King is back with another WrestleMania Rewind, looking at the NWO's Scott Hall battling Stone Cold Steve Austin at WWE WrestleMania X8 from Toronto!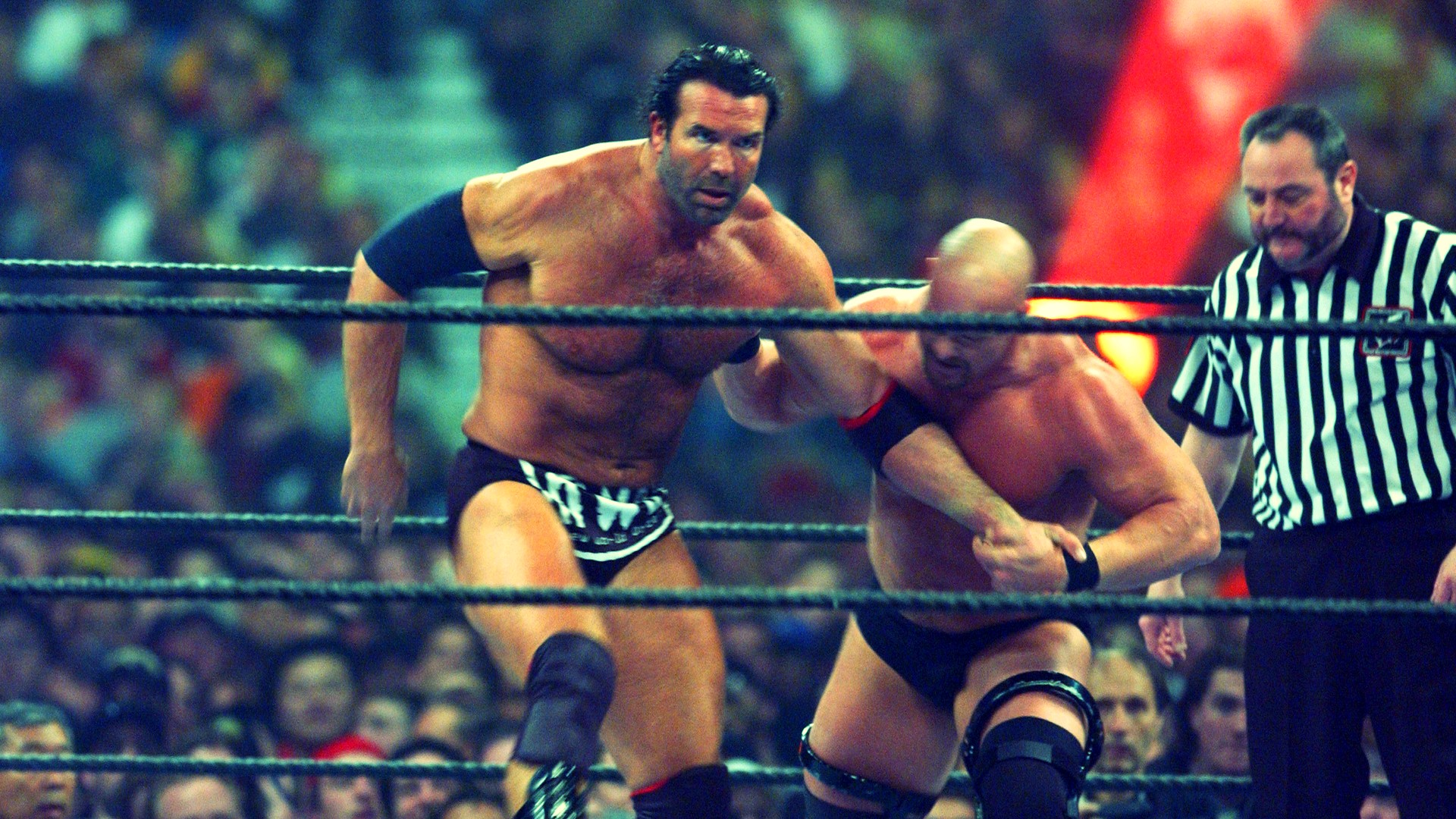 Chris King is back with another WrestleMania Rewind, looking at the NWO's Scott Hall battling Stone Cold Steve Austin at WWE WrestleMania X8 from Toronto!
Chris King is back this week with another edition of WrestleMania Rewind, where he is rewatching all the past Mania matches and feuds. This week you're in for a treat as we look back at 'Stone Cold' Steve Austin vs. Scott Hall at WrestleMania X8.
In late 2001, Vince McMahon bought out his competition WCW and acquired the rights to a plethora of talent including Booker T, Eddie Guerrero, Chris Benoit, and the iconic trio known as NWO. Hulk Hogan; Kevin Nash, and Scott Hall were hell raisers, and what better way to make a name for yourself than take out the two top superstars in the WWE The Rock, and Stone Cold?
The NWO cost Austin his chance at becoming the Undisputed Champion at No Way Out during his match with Chris Jericho. Adding insult to injury, the NWO spray-painted 'The Texas Rattlesnake' with their brand logo just like they did in WCW. As you can imagine, Austin was pissed and out for revenge against the group and primarily Scott Hall.
Hall would challenge Stone Cold to a match at WrestleMania 18. Both superstars beat the living hell out of each other leading up to this highly-anticipated match for who runs the WWE.
The glass broke and Stone Cold made his iconic entrance, and black and white NWO covered Halls' entrance alongside Kevin Nash. With the odds stacked against 'The Toughest S.O.B' could Austin or NWO prove their dominance? Sadly the NWO  broke up that very night when Hulk Hogan came to the aid of his adversary The Rock after their 'iconic' dream match. Stone Cold would ensure the victory with the Stunner. Hall would perform an Oscar-worthy sell over the finisher.
What a time to be a wrestling fan in the 2000s when nothing was impossible for WWE. Who would've thought WCW would go out of business and Hogan would make his long-awaited return to WWE?
King's WrestleMania Rewind: Seth Rollins vs. Kevin Owens (WWE WrestleMania 36)
Chris King takes a look at the most underrated WWE WrestleMania matches, and starts off with Seth Rollins battling Kevin Owens at WrestleMania 36!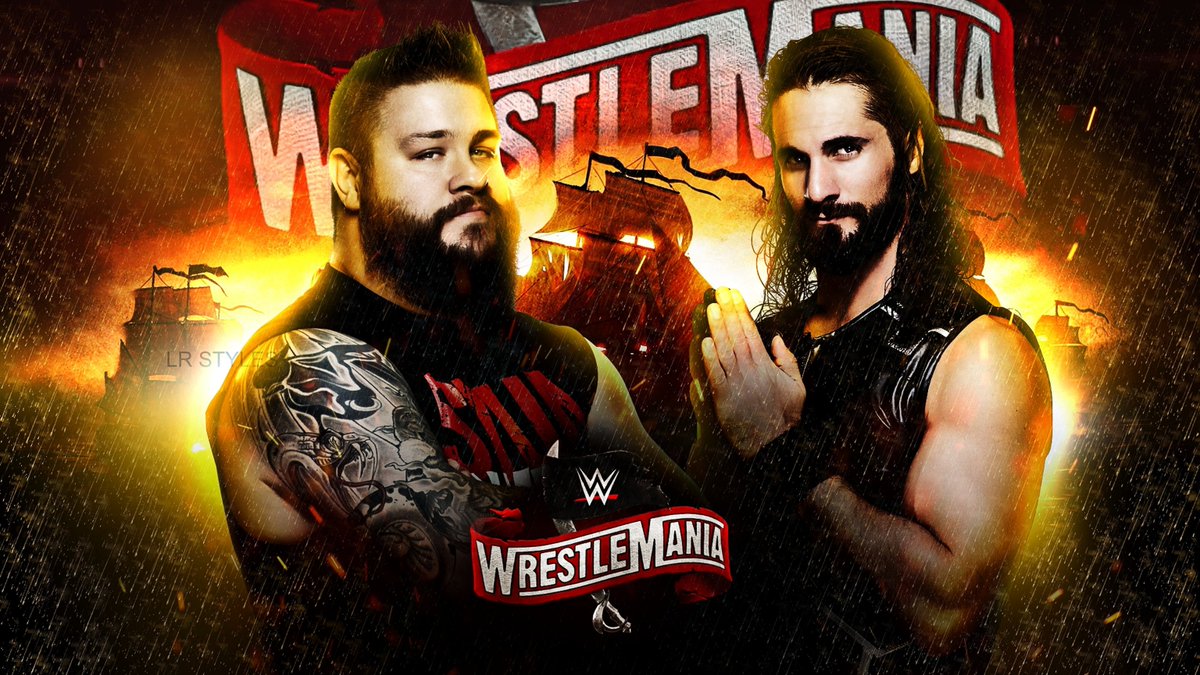 Chris King takes a look at the most underrated WWE WrestleMania matches, and starts off with Seth Rollins battling Kevin Owens in the WWE Performance Center at WrestleMania 36!
Chris King is starting a new series heading into WrestleMania season dubbed WrestleMania Rewind. Each week he'll be going back and sharing his insight over underrated matches at the Show of Shows. First up, is Kevin Owens vs. "The Monday Night Messiah" Seth Rollins at WrestleMania 36.
At the 2019 edition of Survivor Series, Rollins sacrificed himself during the men's traditional match allowing SmackDown to ultimately gain the victory. The following night the self-proclaimed Messiah, berated the whole roster but KO was not having any part of it. Owens quickly became a huge barrier in Rollins' cause for the greater good. The Authors of Pain attacked Owens with Rollins' character in question.
Owens finally had enough of his rival's mind games and torment and challenged Rollins to a match on the Grandest Stage Of Them All. Rollins mockingly accepted his challenge and the match was made official for night one of WrestleMania. Owens came out of the gate beating the holy hell out of the Monday Night Messiah trying to achieve his long-awaited moment at Mania but, Rollins tried to steal a disqualification victory by using the ring bell.
Owens hellbent on revenge provoked Rollins into turning their encounter into a no-disqualification contest where the fight could be taken all over the empty arena. The highlight of the match, was when KO used the WrestleMania sign to deliver a thunderous senton bomb through the announce table. Owens would secure the victory with a Stunner in an incredible match. Despite having no crowd during the pandemic era, both KO and Rollins put on an intense performance under the brightest lights.
In my personal opinion, this was a great feud that helped both superstars in their transformation as compelling characters for years to come.