Chairshot Wrestling News Shuffle: Bischoff, TNA, Kenny Omega And More! (10/21/19)
Get caught up to speed with the latest news on Bischoff, TNA, Kenny Omega And More!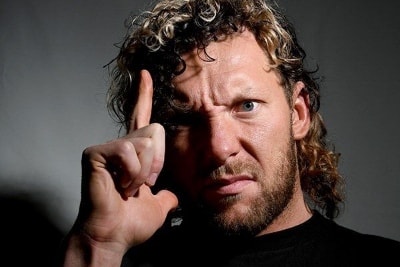 Get caught up to speed with the latest news on Bischoff, TNA, Kenny Omega And More!

Latest On Eric Bischoff
Last week in the shuffle, I discussed the news of the removal of Eric Bischoff from the Executive Director of SmackDown role. At the time, many were surprised with the firing. Jim Ross recently state on his podcast that he was suprised he was let go so early in his tenure, but feels the situation is that the Executive Director position is like sitting on a hot stove because there is so much pressure to keep FOX happy.
Dave Meltzer would state that a WWE official told him:
"Eric had absolutely no vision, and once we were headed into FOX, everything was falling through the cracks, He messed up multiple times with FOX. Eric also had no stamina for the rigors of the job."
Jason's Take
Bischoff probably is out of touch with the current product, but I am surprised he was let go so quickly. Based on reports, I didn't think his role would be part of creative, but that he would be working more with FOX executives.
NXT Star Done With Company ?
Earlier this year, it was reported that Kacy Cantanzaro was dealing with a back injury that was keeping her off of NXT TV. It currently looks like Cantanzaro may be finished with the company as her profile has been pulled from WWE.com.
Jason's Take
Kacy Cantanzaro is most likely done with the company, but I am sure she will land on her feet as she is a very talented wrestler. Let the Kacy Cantanzaro to AEW rumors begin ?
TNA Returning ?
It appears that the TNA name be returning to Impact for one night only according the Twitter account of Ethan Page.
I HOPE ITS AS AUTHENTIC AS POSSIBLE PLS I HOPE THEY DO IT WELL BECAUSE IM EXCITED FOR THIS https://t.co/Z1buPRilcz

— 🖤schadenleon🖤(spooky edition🎃) (@LeonOnWrestling) October 20, 2019
Jason's Take
Does anyone really miss the TNA name? I mean, seriously ?
Kenny Omega Wins AAA Mega Championship
Saturday night at AAA Heroes Inmortales, Kenny Omega defeated Rey Fenix to become the AAA Mega champion. No news as to if the AAA championship will be making its way to AEW television.
Jason's Take
It would make more sense for AEW to keep the AAA Mega championship off TV to focus more on building their own championships, and not diluting the value of them.