Clark: The Ratings War Between AEW and NXT is Far From Over
Ratings are something people speculated on once the competition was announced. Does an impressive start imply a flawless victory?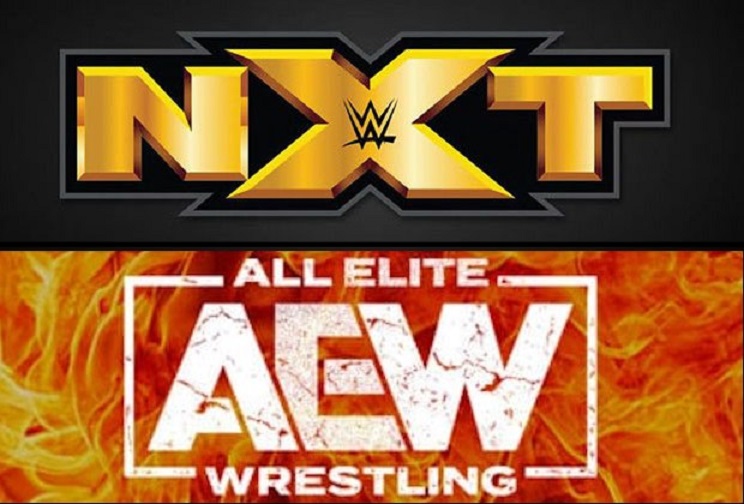 Ratings are something people speculated on once the competition was announced. Does an impressive start imply a flawless victory?
Television ratings matter in the professional wrestling business. Despite what anyone says or believes, the fact is that ratings are indeed important. They may not be so important that one dip during one week is cause for alarm. It also doesn't mean that one great week is a sign that big things are ahead. But yes, ratings do matter.
However for many fans following the industry after October 2, 2019, ratings are now of paramount importance. That's because of the supposed war between AEW and WWE's NXT brand. Both companies went head-to-head for the first time ever on the second day of October and the ratings revealed some earth-shattering news.
That actually wasn't the case after all, as the numbers came back exactly the way many insiders believed they would. Various websites reported the numbers, which showed AEW bringing in nearly 1.5 million viewers for its debut episode on TNT.
NXT on the other hand, had less than 900,000 viewers for this first episode that countered AEW's debut, which was down from the brand's first two weeks on the USA Network. According to the reaction from some analysts, this was a thorough beating at the hands of AEW, which means that NXT is now in serious trouble. But is that really the case?
Does one week, especially the first week, automatically guarantee a win for Tony Khan's company moving forward? It was expected that AEW would have a good first week, if for other reason than curious fans were going to tune in to see how the show looked. But is that an indication of what's to come?
. @IAmJericho brutally attacking Cody post-match before they meet at #AEWFullGear. Are you watching #AEWDynamite? pic.twitter.com/LcXGOkvoOa

— All Elite Wrestling (@AEWrestling) October 3, 2019
The big takeaway here is that while AEW did have an impressive showing in week one, the fact is that no one knows what will happen in week two. It's easy to point to the numbers and say that it's only going to get better moving forward for AEW. But if that's not the case and the rating for week two are lower than expected, what happens then?
Do fans declare AEW to be D.O.A? Will the company's haters, who have spoke out against AEW from day one, have a reason to proclaim the demise of the promotion? If AEW does indeed slide from the first to the second week, what does that mean? 
On the other side of the conversation is NXT, which did not have a great week one in the ratings. With that being the case, does this now mean that WWE will do something desperate in response? Is Vince McMahon truly worried about the numbers for October 2? Or did WWE fully expect a dip due to AEW's debut?
If NXT manages to pull the ratings up for week two, does that mean that WWE is in the driver's seat and preparing to roll over AEW? The truth is that while it's incredibly easy to take sides based on ratings right now, there's just no way to know how all of this is going play out.
In a statement issued on October 3, WWE described this new ratings war as a marathon, not a sprint. There's perhaps no better way to describe what's currently unfolding between NXT and AEW. This is indeed a long road and there's many miles ahead before anyone on either side can truly know what the end result will be.
The most ironic part about all of this is the fact many fans are arguing over the numbers. Those fans often complained that WWE was a monopoly in the business and that someone needed to come up and challenge them on their own turf, much like WCW once did.
But the moment that someone showed up, WWE fans began circling the wagons. AEW was met with criticism and doubts every step of the way. Instead of allowing the company to grow and ultimately find its own way, AEW was demonized for even stepping up to WWE.
Loyal AEW fans not only support the company founded by Cody Rhodes and The Young Bucks; they actually believe NXT is now in dire straits. Those fans feel that AEW's dominance of the pro wrestling business will begin with NXT and end with WWE. 
You heard the news! Jake Hager (@realjackswagger) showed pure destruction and domination last night at #AEWDynamite! pic.twitter.com/1aMLRebOPE

— All Elite Wrestling (@AEWrestling) October 3, 2019
The notion that AEW could do enough damage that WWE will actually be forced to close down at some point, defies all logic. But that's exactly what many fans feel is the endgame for Vince McMahon's company. Never mind that WWE is firmly entrenched in pop culture, with deep roots that go all over the world.
Forget the fact that WWE has become an iconic company in the world of entertainment, with crossover appeal that speaks to people from all walks of life. WWE is more profitable now than ever before, thanks to the deal with FOX for Friday Night SmackDown. The company is doing just fine, but for some, that's all going to change because of AEW.
No matter which side fans choose, the only thing that really matters is that competition is alive and well in the industry. The Wednesday Night Wars are important, not because one company will supposedly destroy the other. It's important because with another pro wrestling show on TV, fans have another choice.
There's something to be said for over saturation and that's true in any form of entertainment. But AEW came along at the right time, with the right talent and the right ownership. It's a recipe for success, if all goes well. But that success will not come overnight, just as WWE's fate cannot be decided overnight either. This competition is only just getting started and hopefully, the fun is only just beginning.
King's WrestleMania Rewind: Stone Cold VS. Scott Hall (WrestleMania X8)
Chris King is back with another WrestleMania Rewind, looking at the NWO's Scott Hall battling Stone Cold Steve Austin at WWE WrestleMania X8 from Toronto!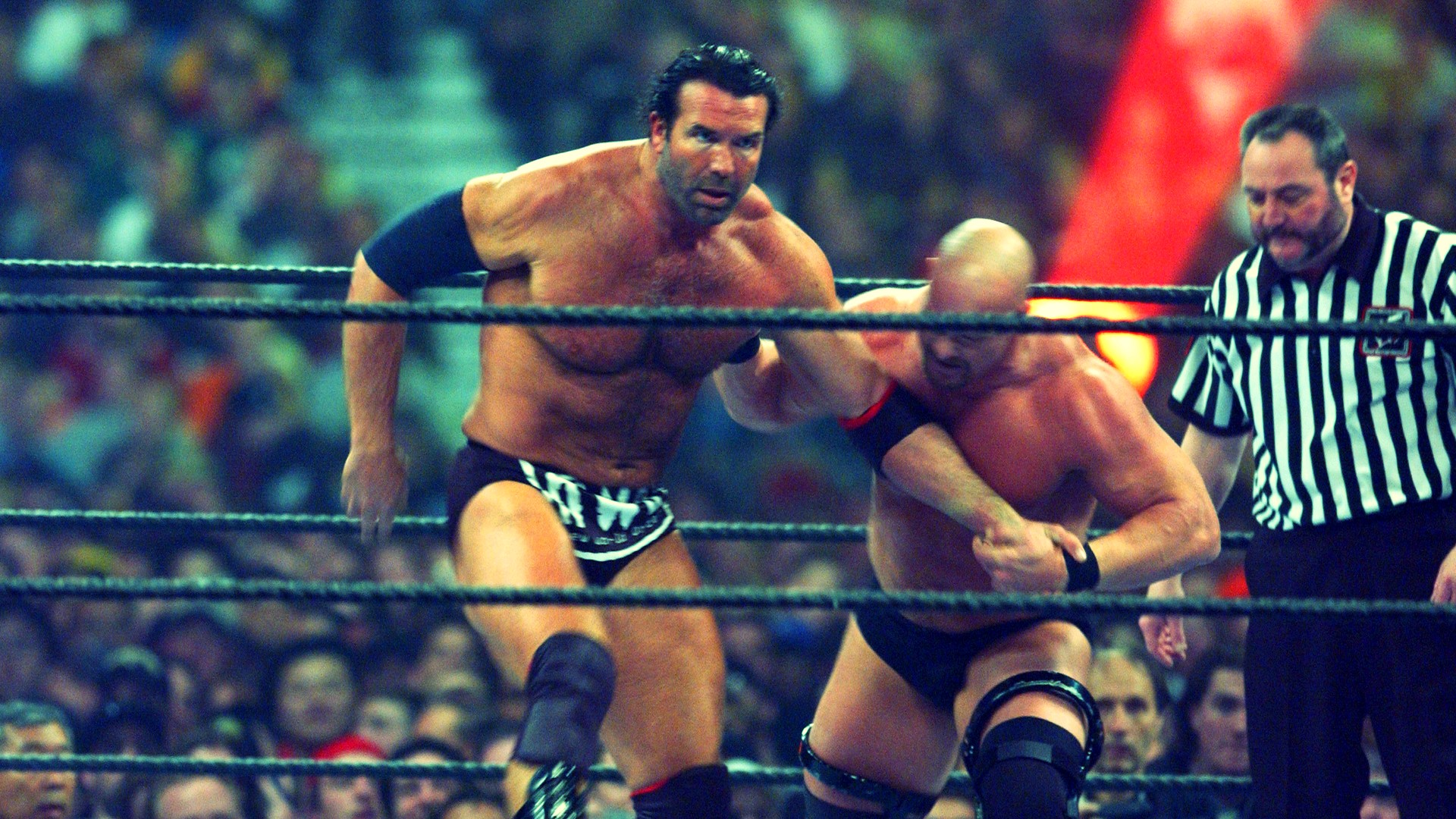 Chris King is back with another WrestleMania Rewind, looking at the NWO's Scott Hall battling Stone Cold Steve Austin at WWE WrestleMania X8 from Toronto!
Chris King is back this week with another edition of WrestleMania Rewind, where he is rewatching all the past Mania matches and feuds. This week you're in for a treat as we look back at 'Stone Cold' Steve Austin vs. Scott Hall at WrestleMania X8.
In late 2001, Vince McMahon bought out his competition WCW and acquired the rights to a plethora of talent including Booker T, Eddie Guerrero, Chris Benoit, and the iconic trio known as NWO. Hulk Hogan; Kevin Nash, and Scott Hall were hell raisers, and what better way to make a name for yourself than take out the two top superstars in the WWE The Rock, and Stone Cold?
The NWO cost Austin his chance at becoming the Undisputed Champion at No Way Out during his match with Chris Jericho. Adding insult to injury, the NWO spray-painted 'The Texas Rattlesnake' with their brand logo just like they did in WCW. As you can imagine, Austin was pissed and out for revenge against the group and primarily Scott Hall.
Hall would challenge Stone Cold to a match at WrestleMania 18. Both superstars beat the living hell out of each other leading up to this highly-anticipated match for who runs the WWE.
The glass broke and Stone Cold made his iconic entrance, and black and white NWO covered Halls' entrance alongside Kevin Nash. With the odds stacked against 'The Toughest S.O.B' could Austin or NWO prove their dominance? Sadly the NWO  broke up that very night when Hulk Hogan came to the aid of his adversary The Rock after their 'iconic' dream match. Stone Cold would ensure the victory with the Stunner. Hall would perform an Oscar-worthy sell over the finisher.
What a time to be a wrestling fan in the 2000s when nothing was impossible for WWE. Who would've thought WCW would go out of business and Hogan would make his long-awaited return to WWE?
King's WrestleMania Rewind: Seth Rollins vs. Kevin Owens (WWE WrestleMania 36)
Chris King takes a look at the most underrated WWE WrestleMania matches, and starts off with Seth Rollins battling Kevin Owens at WrestleMania 36!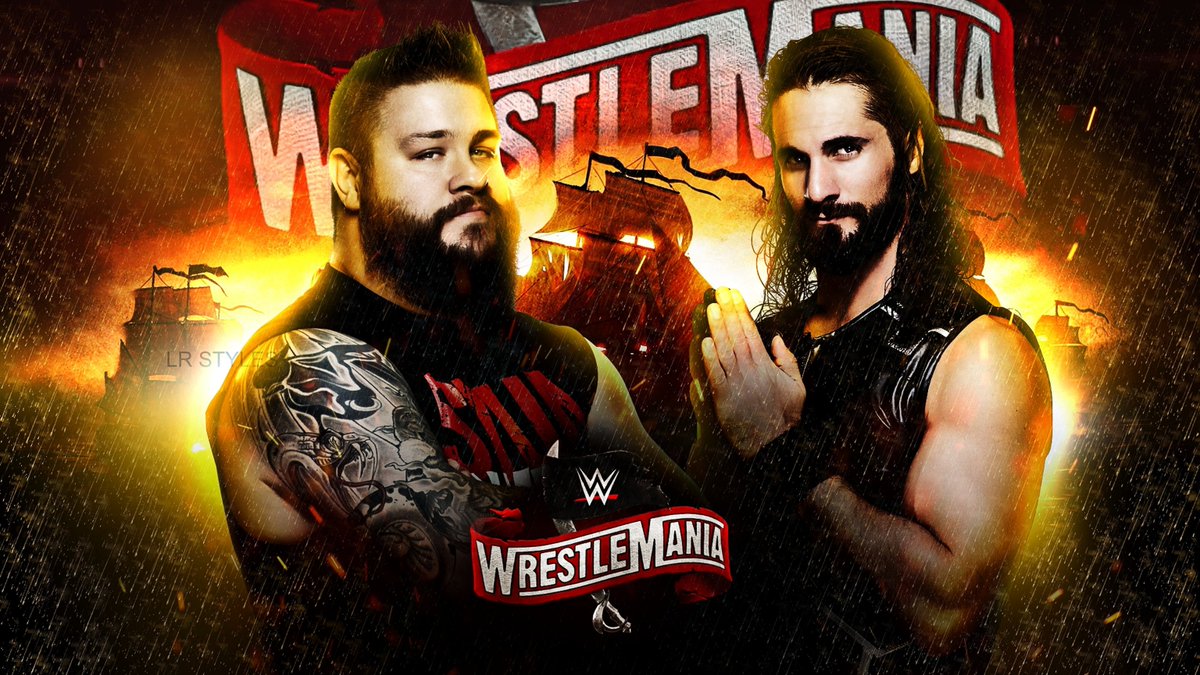 Chris King takes a look at the most underrated WWE WrestleMania matches, and starts off with Seth Rollins battling Kevin Owens in the WWE Performance Center at WrestleMania 36!
Chris King is starting a new series heading into WrestleMania season dubbed WrestleMania Rewind. Each week he'll be going back and sharing his insight over underrated matches at the Show of Shows. First up, is Kevin Owens vs. "The Monday Night Messiah" Seth Rollins at WrestleMania 36.
At the 2019 edition of Survivor Series, Rollins sacrificed himself during the men's traditional match allowing SmackDown to ultimately gain the victory. The following night the self-proclaimed Messiah, berated the whole roster but KO was not having any part of it. Owens quickly became a huge barrier in Rollins' cause for the greater good. The Authors of Pain attacked Owens with Rollins' character in question.
Owens finally had enough of his rival's mind games and torment and challenged Rollins to a match on the Grandest Stage Of Them All. Rollins mockingly accepted his challenge and the match was made official for night one of WrestleMania. Owens came out of the gate beating the holy hell out of the Monday Night Messiah trying to achieve his long-awaited moment at Mania but, Rollins tried to steal a disqualification victory by using the ring bell.
Owens hellbent on revenge provoked Rollins into turning their encounter into a no-disqualification contest where the fight could be taken all over the empty arena. The highlight of the match, was when KO used the WrestleMania sign to deliver a thunderous senton bomb through the announce table. Owens would secure the victory with a Stunner in an incredible match. Despite having no crowd during the pandemic era, both KO and Rollins put on an intense performance under the brightest lights.
In my personal opinion, this was a great feud that helped both superstars in their transformation as compelling characters for years to come.