How Much Do Ratings Matter?
Kevin Carroll tackles one of the most polarizing topics in pro wrestling (and sports entertainment), TV ratings!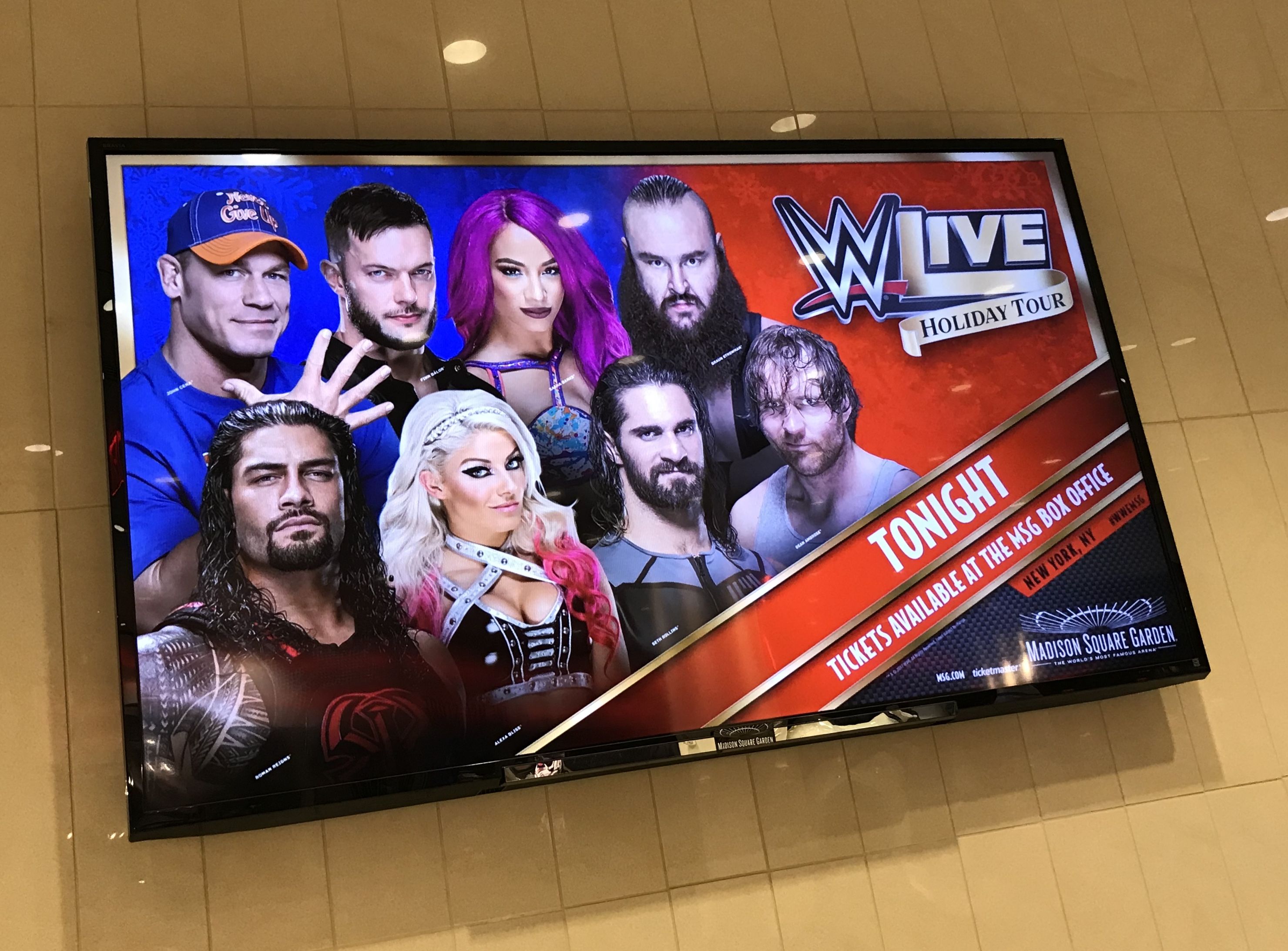 Kevin Carroll tackles one of the most polarizing topics in pro wrestling (and sports entertainment), TV ratings!
Ratings, ratings, ratings. That's all you hear about anymore, no?
Television ratings for professional wrestling are struggling, there's no doubt about it. RAW and Smackdown have seen record-low numbers in recent years, Impact is still struggling to make a blip on the ratings radar, and no one watches Ring of Honor anymore.
Why is this? And more importantly, does it matter?
TV ratings are down all over the airwaves, I would have to think. People aren't watching as much television as they used to, and there are so many different mediums in which we receive our content that the ratings were bound to dip.
I'm talking Netflix, Hulu, Amazon Prime. THAT'S how people are watching television anymore. Hell, I bet if you asked ten people, nine of them would tell you they don't even bother with cable anymore except for live sports.
Does wrestling fall into that category? Yes and no.
Yes, it is in the same as bubble for pro sports in that you have to catch it on television if you wish to catch it live. At least, that's the case for WWE's weekly programming, as well as Impact and soon-to-be AEW. But there are plenty of streaming services that more than whet your appetite when it comes to the pro graps.
WWE has the WWE Network. New Japan has NJPWWorld. Plenty of indies around the world use streaming services like Fite and Powerslam.TV to showcase their product.
So yeah, ratings are going to be down across the board for wrestling shows. People have busy lives, and wrestling often times isn't at the top of the priority list. I also just believe that not as many people are watching wrestling as they were in the Attitude Era and even as recently as 10 years ago.
That doesn't mean that wrestling is failing. On the whole, I'd say that wrestling is thriving right now. Ratings aren't the end all, be all. They really haven't been since the Monday Night Wars (and, I will concede, may become important again with the dawning of the Wednesday Night Wars, although I don't think it'll be as big a deal).
There are plenty of ways to measure a wrestling company's success. We'll take WWE for example, the global leader in sports-entertainment. WWE's ratings are the lowest they've EVER been. And yet, Vince McMahon is still making money hand over fist. How so?
Well, as previously mentioned, they've got the Network bringing in a nice chunk of change. Then there's the brand-new TV deal they've inked with Fox. This shows that the ratings aren't necessarily harming them, when you take other shows competing at the same airtime with RAW or Smackdown, the WWE shows are consistently atop the leaderboard.
Plus, think of the mainstream attention that WWE has garnered over the last, say, five years. They've made it to FOX, they've been on ESPN, the worldwide leader in sports. ESPN even has their own WWE section on their website, and full-time beat writers just to cover pro wrestling.
Now that AEW is breaking into the consciousness of the everyday wrestling fan, it won't be long before they start to bask in some of that notoriety, as well. And they certainly won't measure up to even WWE's paltry ratings numbers.
But who cares?
Wrestling fans have more important things to consume their time with than pouring over ratings. The sport isn't going to magically disappear if not enough people are watching the damn TV shows. Wrestling is here for the long haul, whether it's reflected in the ratings or not.
Every time you hear Davey Boy Meltzer talk about flagging ratings, or Vince Russo, or one of those quacks, just remind yourself that they're looking at wrestling from a different point of view than the average fan.
Enjoy wrestling. Enjoy the pageantry, the theater of it. Don't worry about the ratings. Bullet Club is fine. WWE is fine. AEW will be fine. Wrestling is fine.