King: A Reality Check For Wrestling Fans
Chris King is shedding light on the subject of reviews and statistics over just the plain joy of pro wrestling.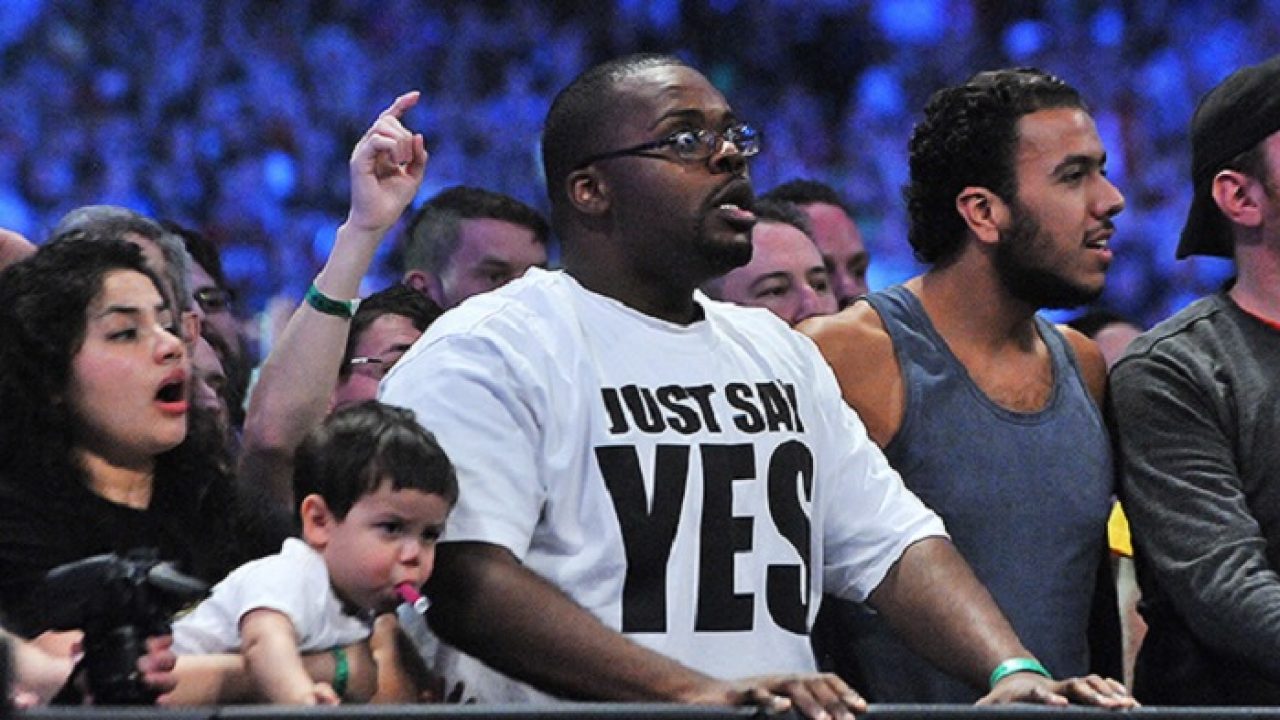 Chris King is shedding light on the subject of reviews and statistics over just the plain joy of pro wrestling.
In 2019, everyone's focus including mine is solely based around star ratings or statistics on a match it's no longer about what level of storytelling did the actors convey. There are millions of websites that grade each event critiquing everything a performer does from the way they enter an arena all the way to the manner in which they win or lose said match.
Bleacher Report is my guilty pleasure to read the grades and influence my reaction to certain storylines or matches. This is a terrible disease that we've spread all over the world and then, in turn, we ourselves become a wrestling critic and ruin the fun and enjoyment. It doesn't help that every five minutes there's a hot topic news story uploaded to social media with someone's opinion on anything and then all of a sudden a match or a storyline is viewed in a negative light. So, what am I even talking about exactly? It's pretty simple. Why can we not just watch a wrestling match and purely enjoy the story being told to us by the performers?
In the 1990s WWE had some of the biggest stars in the business such as Hulk Hogan, The Macho Man Randy Savage, and a plethora of others. These megastars would bring in thousands of wrestling fans to watch them perform. The audience would be completely captivated by their larger than life personalities and watch in awe whether they won or not. Nobody was concerned with what rating their match garnished they were just happy to be in the presence of magic.
I remember receiving a VHS tape of WrestleMania XII for my birthday and watching Shawn Michaels challenge Bret Hart for the WWF Championship in the infamous Ironman Match. I watched in amazement as "The Heartbreak Kid" descended from the heavens on a harness flying through the crowd making his Iconic entrance. What followed was sixty minutes of fantastic five-star wrestling between the babyface and the heel champion. I can still hear the boos when the match ended in a draw. Then Gorilla Monsoon restarted the match and HBK landed two Sweet Chin Music's to win the title. Who could ever forget Vince McMahon's iconic "The boyhood dream has come true" catchphrase.
Nobody was grading the match back then and I may be wrong but there was no Dave Meltzer star rating if there was I didn't know about it. The WWE Universe didn't go home that night and critique the performers over every little thing. They just paid their hard-earned money to go watch a great story unfold as their hero won the gold.
In today's wrestling world, there is so much emphasis placed on comparing promotions and different matches to add up to a certain expectation that we've placed on ourselves. It's as ludicrous as someone trying to compare the Iconic first-ever TLC Match between The Hardy Boyz, Edge & Christian, and The Dudley Boyz to the NXT North American Championship Ladder Match at NXT TakeOver: New Orleans. You can't do that because it's in a completely different time and a different story. Yet, we still do it. I'll give you another perfect example and it's absolutely baffling.
At this year's Hell in a Cell match between the Universal Champion Seth Rollins and "The Fiend" Bray Wyatt when the match ended due to referee stoppage almost immediately the WWE Universe compared it to the Iconic Hell in a Cell Match between The Undertaker and Mick Foley at the 1996 King of the Ring. Stating that Foley still continued the match even after being thrown off the cell and through the announce table.
So because one man decided to cause his own body an unimaginable amount of pain then Bray Wyatt should do the same? There's even a rumor going around that the original finish had Wyatt being thrown off the cell and that would have caused the no contest. People would still be complaining and comparing it to Foley.
Folks I'm preaching to the choir here I make the same mistakes every week I watch an insane amount of wrestling and then I compare matches and grade them in my head. I take away the pure childlike joy from myself. I remember watching NXT TakeOver: Toronto's main event essentially a Three Stages of Hell Match between the NXT Champion Adam Cole and Johnny Gargano. I thoroughly enjoyed the match including the Asylum match at the end feeling that their story was over and it was awesome. Afterward, I went and read bleacher report and read how they criticized the match and compared it to previous takeover main events claiming it didn't live up to those.
How terrible is it that now we are critiquing takeover main events? Something so amazing that has only lasted for six years is under the same microscope to be scrutinized in every way possible. Why do we do this to ourselves? Why can't we just get back to enjoying wrestling simply for the story two performers tell inside the squared circle?
I've actually been starting to this very recently while I'm watching 205 Live and NXT. Every week I do a recap of the high-flying cruiserweights who have been criminally mistreated from the jump. I feel so bad for them when the show starts it's typically dead silent and how hard of a job is it for the two performers to not only wake up the dead crowd but also produce a great match?
That's why it's so easy for these incredibly-gifted superstars to have terrific matches because nobody expects anything from them. Most of the WWE Universe has already labeled them as unimportant because of how poorly WWE has handled the brand. But I have to tell you that I've seen much more enjoyable content in one hour over five hours on Raw and Friday Night SmackDown. It's also reignited my passion for pro wrestling.
Perhaps, if we all stopped grading and comparing wrestling content and simply enjoy the story being told maybe we could stop complaining so damn much. Why don't we all try to do that? I implore whoever is reading this to do this next week. Whether you watch WWE, AEW, ROH, TNA, NJPW, or simply all of the above just sit back and get lost in the art of storytelling and let the joy we used to have returned to us.
King's WrestleMania Rewind: Charlotte Flair vs. Asuka from WrestleMania 34
Chris king is back with one of the most underrated matches in WrestleMania history–Charlotte Flair vs. Asuka!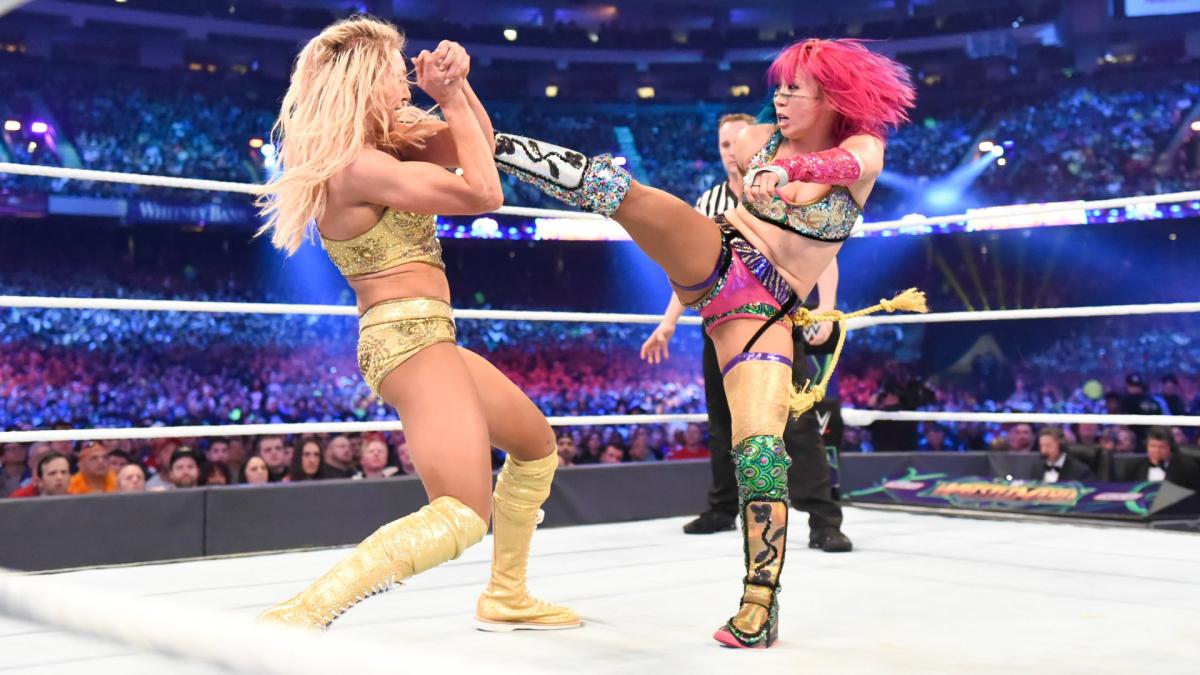 Chris king is back with one of the most underrated matches in WrestleMania history–Charlotte Flair vs. Asuka!
We look back at Charlotte Flair vs. Asuka at WWE WrestleMania 34. 'The Empress of Tomorrow' put her unprecedented and historic undefeated streak of 914 days on the line against 'The Queen's' SmackDown Women's Championship.
For years, this was considered a dream match while Asuka dominated the roster in NXT, while Flair won numerous championships on the main roster on both Raw and SmackDown. The Empress made her long-awaited debut on the September 11th episode of Raw and began to tear through the competition.
Asuka outlasted all twenty-nine other women in the historic first-ever Women's Royal Rumble match to challenge for the title of her choosing. At Fastlane, she made her choice.
The WWE Universe was so excited for this match myself included. Both superstars delivered a fantastic performance on the Grandest Stage of Them All executing counter after counter. Asuka showed off some nasty-looking kicks to her opponent, and Flair hit a thunderous Spanish Fly off the top rope. Flair was seconds away from defeat at the hands of The Empress but she locked in Figure Eight and Asuka was forced to tap out.
I can't even begin to explain how shocked I was at this outcome, as nearly everyone expected The Empress to continue her undefeated streak and walk away with the women's title. This controversial decision was the downfall of Asuka's momentum. She would ultimately win the SmackDown Women's Championship at the 2018 TLC pay-per-view in the triple-threat ladder match.
Fast forward to this year when Asuka has recently returned with her Japanese-inspired persona Kana. Kana is dangerous and ruthless and is heading into a championship with Bianca Belair at WrestleMania 39. The Empress has regained all her momentum and is highly favored to walk away with the Raw Women's Championship. Let's hope that Asuka and Belair can tear the house down and deliver an A+ grade match both women are fully capable of.
King: Dominik Mysterio Needs To Do This At WrestleMania
Chris King is here with what WWE should do with Dominik Mysterio at WrestleMania in his long-awaited match against his father Rey Mysterio Jr.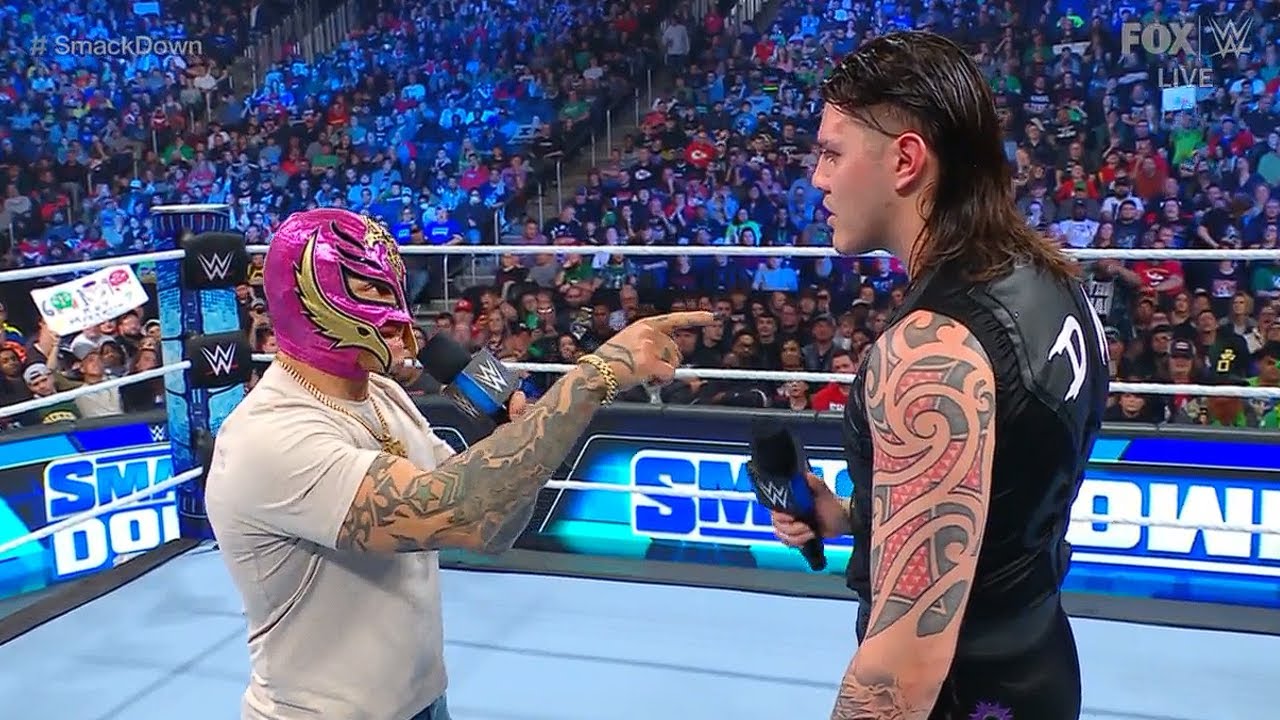 Chris King is here with what WWE should do with Dominik Mysterio at WrestleMania in his long-awaited match against his father Rey Mysterio Jr. 
On this week's episode of Friday Night SmackDown, Rey Mysterio finally snapped and beat some sense into his disrespectful punk-ass kid Dominik. The member of the Judgement Day came out to push his father again for a match on the Grandest Stage of Them All, this time with his mother and sister at ringside. The ungrateful punk told his mom to "Shut Up," as a father even I wanted to jump through the screen and whoop his ass.
Back in October of last year, Mysterio made the emotional decision to possibly quit the company but, instead, Triple H persuaded the Lucha libre superstar to move over to SmackDown to avoid his son. This came after Dominik shockingly turned on his father at Clash at the Castle. Mysterio did everything he could to refuse his despicable son's challenge for Mania but, a man can only be pushed so far. Mysterio will be inducted into the 2023 WWE Hall of Fame and I expect Dominik to embarrass his father during his speech to further this personal feud.
Yes, the WWE Universe hates Dominik and wants to see him get the ever-loving crap kicked out of him but, this feud is missing a special ingredient to capitalize on the biggest heat possible. Throughout this feud, Dominik has made mention of the legendary Eddie Guerrero on several occasions going back to the "iconic" 2005 feud.
I know WWE might not want to go this route but, Dominik MUST come out to Eddie Guerrero's theme at Mania. The disrespectful punk needs to come out in a lowrider to garner nuclear heat. It doesn't matter if The Judgement Day comes out and causes interference for Dominik to get the win, all that matters is that both superstars get the biggest payoff of this nearly year-long feud. Just imagine the Roman Reigns heat after he defeated The Undertaker and multiply that by ten. Dominik portrays the perfect heel and he truly is the missing ingredient that The Judgement Day needed to grow and evolve into a top faction.