King: Ciampa Shouldn't Win The NXT Championship
Chris King shares with you why Tommaso Ciampa doesn't need to win the NXT Championship anytime soon and who actually does.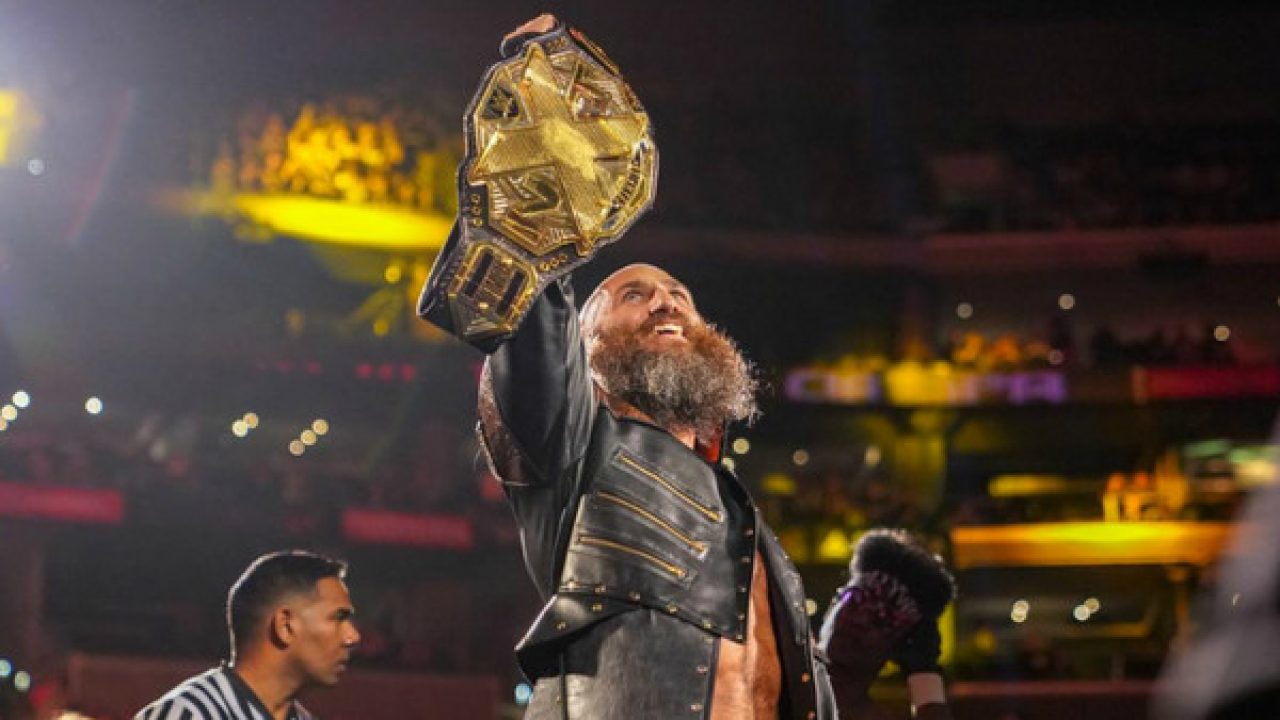 Chris King shares with you why Tommaso Ciampa doesn't need to win the NXT Championship anytime soon and who actually does. 
For months now The Greatest Sports Entertainer Of All Time Tommaso Ciampa has been posting cryptic videos highlighting his hard struggle to make it back to NXT. The NXT Universe kept wondering when Ciampa would make his long-awaited return and on Wednesday we finally got our answer. As the former NXT Champion had an intense staredown with the current Champion Adam Cole to end the show.
So, why shouldn't Ciampa immediately take the title off Cole? Well, the answer is two-fold. First Cole just won the NXT Championship at NXT TakeOver: XXV, while he's the perfect egotistical champion that you hope and pray, gets his ass whooped I feel it's too soon for Cole to lose. Outside of Johnny Gargano, he hasn't had a real championship feud to prove he's a legitimate champion.
Let me stop right now and make sure everyone understands I am not questioning whether or not Cole is a legitimate champion by any means, all I'm saying is that he's only had a handle of title defenses so far. He deserves at least a six-month title reign before he drops it.  Hell, it took him two years from his debut at NXT TakeOver: Brooklyn II to climb the mountain and win the NXT Championship.
The second part of the answer is quite simple there's another superstar that deserves the spotlight: The Velveteen Dream. For over two years, The Velveteen Dream has taken anything he's touched and turned it into gold. The NXT Universe knew Dream was going to be a star by his amazing matches on several TakeOvers.
The most notable one, in my opinion, came at the hands of defeat against The Dutch Destroyer Aleister Black at TakeOver Wargames. After weeks of stalking and playing mind games with Black urging him to say Dream's name, he got his wish after an incredible match.
A few months later, the always-overconfident Dream mocked Johnny Gargano that it took him twenty minutes to put down Kassius Ohno and that he could do it in thirty seconds tops. So, at NXT TakeOver Philadelphia he put his money where his mouth was and while he did rock The Knockout Artist it took him an impressive ten minutes and forty-five seconds to secure a huge win.
At NXT TakeOver: New Orleans Dream competed in the North American Championship ladder match, while he didn't win the title he still gave the NXT Universe an experience they will never forget. A few months later, Velveteen Dream would find himself in what would be considered a dream match with The One and Only Ricochet. At NXT TakeOver: Chicago II Dream got the crowd buzzing not only over their amazing match but, his ring attire.
The little things matter #nxttakeover #nxttakeoverchicago #velveteendream #ricochet pic.twitter.com/eGm3ZEJREb

— 🏁 Fresh Prince of Lapel Pins 🏁 (@Will123Pins) June 17, 2018
Dream would gain his title shot for the NXT Championship at NXT TakeOver: Wargames II against Tommaso Ciampa but, the sadistic and ruthless champion was too much for Dream. After failing the win the title, Velveteen Dream would set his sights on the Worlds Collide Tournament where superstars from 205 Live, NXT, and NXT UK battled for a title shot of their choosing.
On February 20th episode of NXT, Dream defeated Gargano to win the North American Champion. I'm not going to list every single title defense but Velveteen Dream was an incredible North American Champion. I'm expecting him to receive his rematch for the title at the next TakeOver but after that Dream needs to chase the NXT Championship. If there is anyone who deserves to hold the NXT Title it's The Velveteen Dream.
In my opinion, Ciampa needs to take the babyface route to reclaim the NXT Championship and coming back from injury and beating Cole right away isn't that. Now I understand that Ciampa never actually lost his title he had to relinquish it but, that doesn't change the fact that he needs to complete the Cinderella story.
— BLACKHEART (@NXTCiampa) September 18, 2019
Many of the greatest Icons in WWE history have had to climb the uphill battle to make it back to the top of the mountain such as Triple H, Stone Cold Steve Austin, The Rock just to name a few. This is just my theory on what needs to happen, what are your thoughts on Ciampa reclaiming the NXT Championship?