King: Something Needs To Change Immediately
Chris King explains that WWE needs to make drastic changes to the current product or they will be facing serious repercussions from FOX.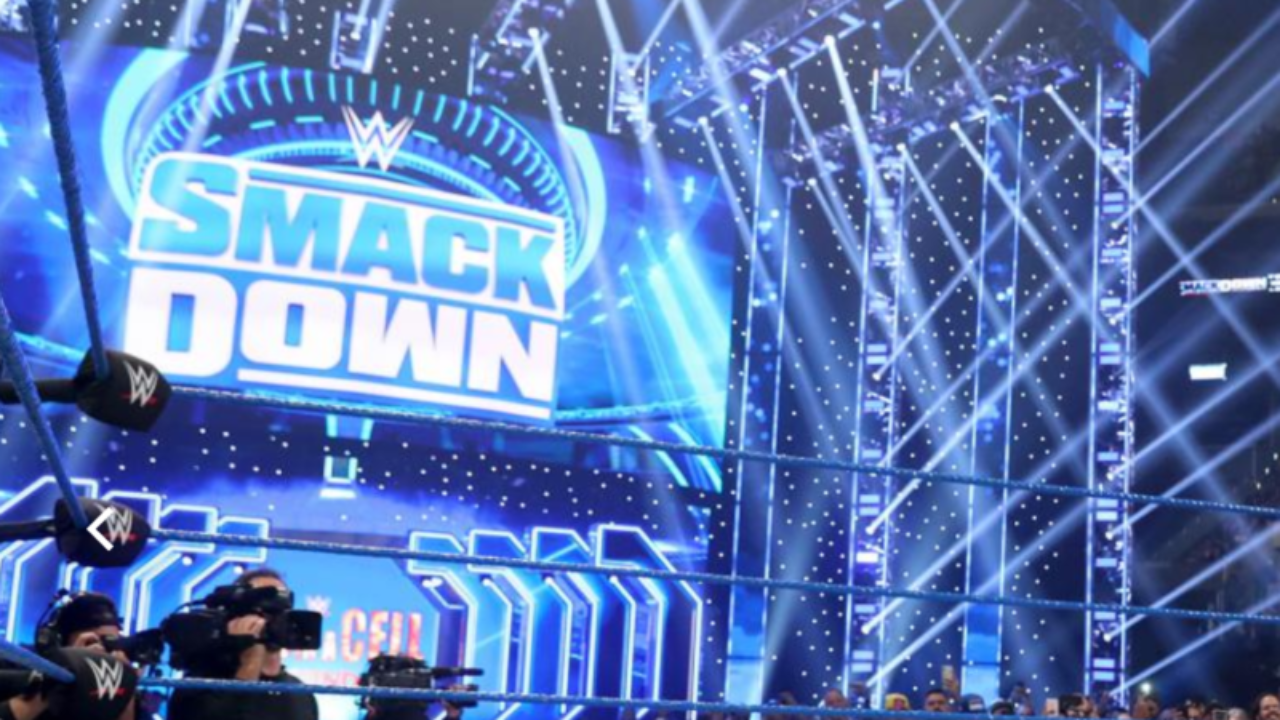 Chris King explains that WWE needs to make drastic changes to the current product or they will be facing serious repercussions from FOX.  
This is going to come across very negative and I apologize for that but it's not. It hasn't even been one month since Friday Night SmackDown debuted on FOX and the ratings have not been pretty.
Last week it was announced that for the third straight week in a row Friday Night SmackDown landing the smallest tv audience of any other show on the Big Four Broadcast networks NBC, CBS, and ABC. This is terrible news stemming from WWE's new billion-dollar deal.
So far, the debut episode is the only one that garnished a big rating of 3.888 million viewers but that is also primarily due to The Rock's return and Brock Lesnar and Cain Valesquez's angle that culminated into their WWE Championship match at Crown Jewel. Overall the episodes haven't been horrible there have been some great developments but they haven't made much of a difference.
On the October 11th episode dubbed "WWE Draft Night One, the WWE Universe witnessed Seth Rollins vs. Roman Reigns for the first overall draft pick that was interrupted by "The Fiend" Bray Wyatt. The main event saw The "New" Bayley murder her inflatable buddies and then defeat Charlotte Flair to become a two-time SmackDown Women's Champion.
On last week's episode of Friday Night SmackDown, the WWE Universe witnessed The New Day and Heavy Machinery battle Robert Roode and SmackDown Tag Team Champions The Revival in a stellar tag team match and in the main event we saw Roman Reigns and Daniel Bryan defeat King Corbin and the Intercontinental Champion Shinsuke Nakamura.
On this week's episode, we saw the WWE Champion Brock Lesnar victimize and brutalize Rey Mysterio and his son Dominic, and his challenger for the WWE Title Valesquez and in the main event the WWE Universe saw Reigns, Shorty G, and Ali from Team Hogan face Corbin, Cesaro, and Nakamura.
The WWE Universe also witnessed the resurrection of The Firefly Funhouse after the Universal Champion Seth Rollins burned it down a few weeks ago. Bray Wyatt was highly promoted all night for the segment and yet it felt unfinished and ended abruptly.
Late last night, Forbes reported that this week's episode continued the downward spiral with only drawing 2.418 million viewers 15% less than last week's 2.899 viewership.  This is definitely not the expected results that FOX was hoping for after spending all that money to take SmackDown from the USA Network.
In February, Bryan Alvarez of Wrestling Observer Live speculated on this subject, given FOX's desire to cancel popular shows in the past that WWE could face the same fate.
"If SmackDown goes to Fox with the star power that SmackDown has I don't even think there's a SmackDown on Fox by the beginning of the new year. It'll be on FS1. It'll be relegated to some smaller station. They can not they CAN NOT go to Fox with the roster they got now and expect to stay on Fox for any length of time. They can be very easily canceled off Fox. It will be. If they don't load up SmackDown with stars whether it be the Super Shake-Up or in September or October they will be canceled."
"They've been pulled off networks before. They were canceled off of WGN. This can happen — UPN — This will happen! If they don't have numbers and they're not gonna have numbers with the SmackDown roster they have now." 
By no means am I saying that what Alvarez said is the gospel truth whatsoever but what I am saying is that WWE needs to make some drastic changes before FOX decides to cancel the show altogether and we're left without a Friday Night SmackDown!