Mcleod: Push Swerve
Isaiah Scott did enough to capture Scott's attention. Do you think it's time to get behind Swerve?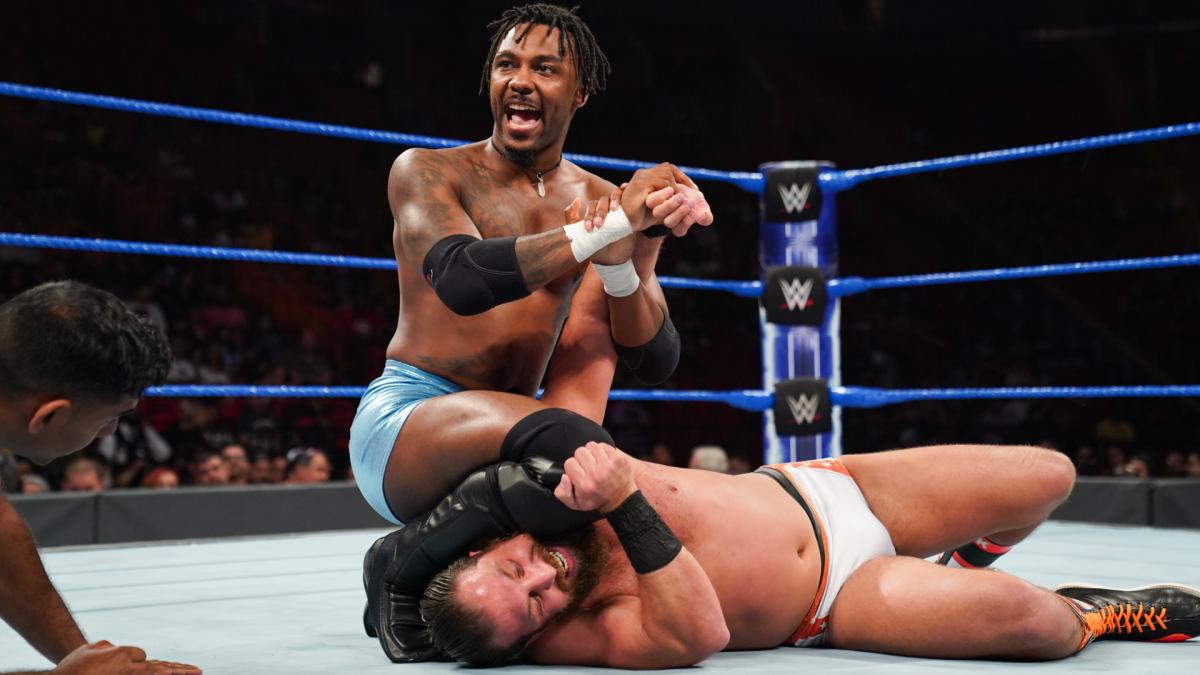 Isaiah Scott did enough to capture Scott's attention. Do you think it's time to get behind Swerve?
On this weeks NXT saw new North American Champion Roderick Strong competed in a non title match against Isaiah Swerve Scott. Scott put in a great performance only undone after a distraction from the rest of Undisputed Era.
Now that there's two hours of NXT to fill every week new people are going to start being given a spotlight. After this match I believe Scott should be near the top of the list.
I remember it being a big deal when the former Shane Strickland signed with the WWE but he hasn't had much of a chance to showcase his skills. Other this match he's had that first round match in the Breakout tournament against Cameron Grimes (one of the best matches of the whole tournament in my opinion) as well as appearing on 205 Live.
Now that the Cruiserweight division is part of NXT this is a perfect opportunity for Scott to stand out. Him having matches with new champion Lio Rush as well as the likes of Angel Garza, Humberto Carrillo and Akira Tozawa could help breed new life into the division.
With NXT becoming a third brand its going to change the way people are called up to Raw or SmackDown. There's no rush to call Scott up, so you can have him as part of the Cruiserweights, maybe even win the title before mixing in with the upper-mid card North American title scene.
Even the main NXT Title scene at some point if he's got the right story and opponent to work with.
In his handful of appearances you can tell the crowd are firmly behind him since they know him from his work in promotions like Evolve and Lucha Underground. Even if you didn't know who he was before some of the unique moves he pulls out and that quite charisma he has when he comes out instantly makes you a fan of his.
One of the great things about NXT is even when it was just one hour the majority of the roster had a chance to be showcased whether or not they were in a match. Through some effective pre taped vignettes or interviews they can tell you everything you need to know about a wrestlers character.
I think this is what Scott needs to get those fans who may have only recently started watching NXT now that it's on TV. If you've only tuned in and seen him for the first time might be confused as to what exactly Swerve means.
If NXT is going to sign every other Indy wrestler that's got a bit of buzz they might as well take full advantage of the talent they've now got at their disposal. Eventually you won't have Undisputed Era, Velveteen Dream or Johnny Gargano so you're going to need guys who can step into their place. You've got people like Scott who with a bit of investment behind them could be the face of the brand in the next year or so.