Moxley vs. Omega: Who's the Heel and Who's the Babyface?
Carol Cassada is digging into AEW, but she has an important question about the alignment for Jon Moxley vs. Kenny Omega.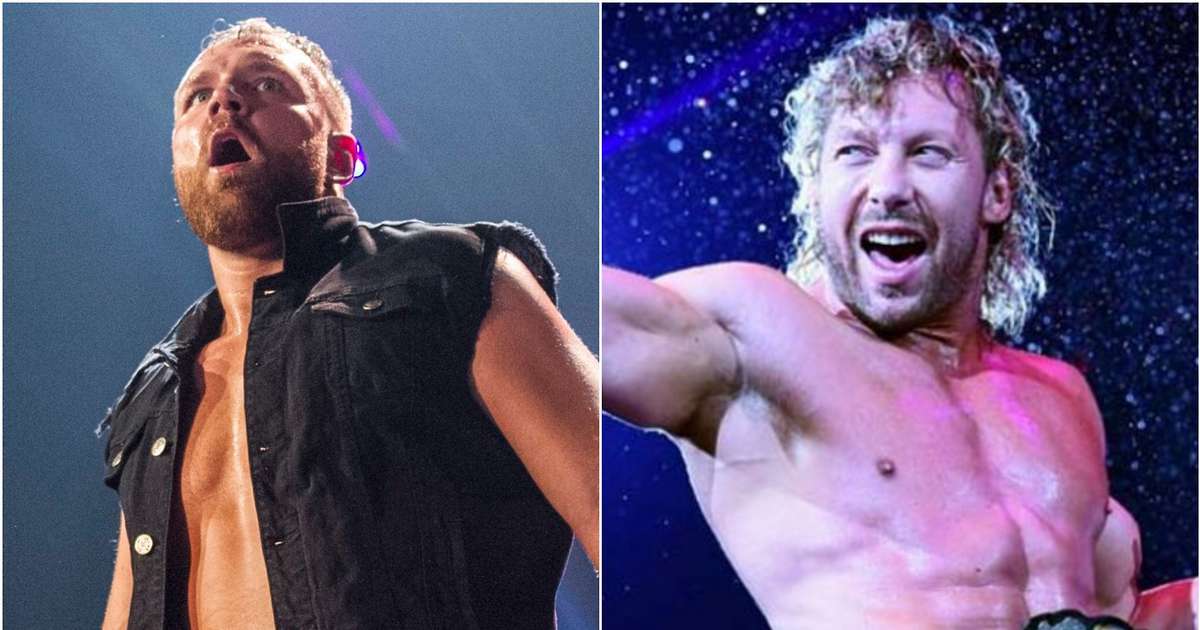 Carol Cassada is digging into AEW, but she has an important question about the alignment for Jon Moxley vs. Kenny Omega.
It's only three episodes in, but I can say that I'm now hooked on AEW. Before all you WWE fans decide to crucify me, let me say that I still watch WWE along with AEW. So cut me some slack.
Anyway getting back to AEW, I'm enjoying what they're putting together so far. Between the storylines and the matches, I'm invested in their show. However, there is one thing that has me curious about their programming and it involves the heels and faces.
It's already been established that AEW champion and his new stable Inner Circle are heels. But when it comes to other stars, I'm trying to decipher who's the villain and who's the hero. Mainly my curiosity revolves around Jon Moxley and Kenny Omega's feud.
When Moxley made his debut at Double or Nothing, he attacked Jericho leading many to believe he was a babyface. But a few seconds later he attacked Kenny Omega, who was AEW's top babyface.
It appeared that Moxley was maybe a heel/tweener, but then it seemed like he was moving towards becoming a babyface.
When Moxley developed an MRSA infection, his match with Omega for All Out was cancelled. Fans immediately sent well wishes to Moxley, but Kenny Omega didn't show any sympathy. In a promo, Omega responds to the news by saying Moxley was careless and unprofessional. Omega gave off a heelish vibe in his promo and it seemed like the stage was set for Kenny to be the bad guy and Moxley to be the good guy as they reignited their feud.
Before the two have their much anticipated match at Full Gear, they'll have a chance to get their hands on each other when they participate in a tag match this Wednesday. The match once again is causing confusion about who's the bad guy and who's the good guy.
Omega is teaming with Hangman Page, who is a babyface. As for Moxley, he's partnered with Pac, who seems to be a heel based on his sneak attack on Omega from last week. This once again leads to the question of who's the babyface and who's the heel?
As wrestling fans know heels and babyfaces are a major part of a feud. Fans usually root for the good guy, while booing the bad guy. Yet, these days there's been a shift in the roles. We have the villains getting cheered and the heroes being booed.
AEW is trying to be different from other wrestling promotions, and it's been reported they won't have the traditional heels and babyfaces. While this new approach may be confusing to fans, it may not be such a bad idea.
Having the wrestlers be tweeners leaves a bit of mystery surrounding their character. It will get fans invested in the show as they speculate on the wrestler's next move.
With Moxley and Omega as tweeners, their feud is even more amped up. After Full Gear, we should have a good understanding of their characters moving forward. No matter who's the heel or babyface, both men are going to be cheered when they finally face off in the ring.