NOAH WEEKLY NEWSLETTER VOL.57 ~ 24TH OCTOBER 2019
With the upcoming final push before NOAH's big Sumo Hall show; Hisame packs in as much NOAH information as humanly possible to prepare you for the big show!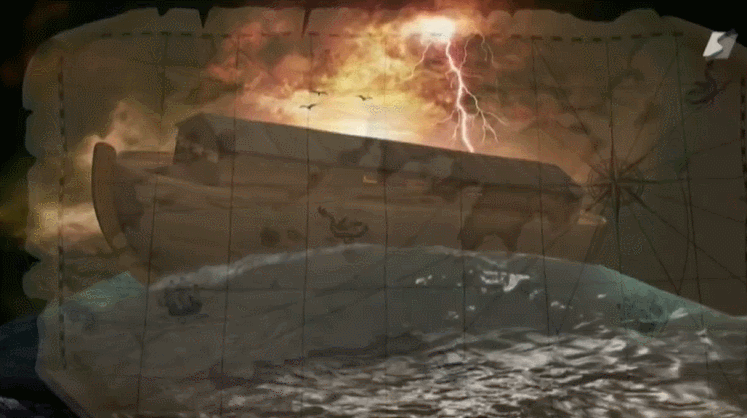 With the upcoming final push before NOAH's big Sumo Hall show; Hisame packs in as much NOAH information as humanly possible to prepare you for the big show!
Note from Hisame
The weekly newsletter is a little later this week, partly because NOAH have been so busy and partly because I thought it was better to get everything written up as much as I could after both NOAH's final show before Sumo Hall on the 2nd November, with the resultant post match promos which came out on the 23rd.
Just so you are aware there will not be a weekly newsletter from the 1st to 14th November (or any updates to my blog) as I will be in Japan, and I think its better than I don't take my laptop with me or else I will be sitting in my Air BNB not seeing anything of the country I have always wanted to visit.
Normal service will resume from the 16th November.
THIS WEEK IN NOAH
NOAH ran the final three dates of "Premium Prelude 2019" on the 14th, 20th and 22nd October. Naomichi Marufuji was absent for much of the tour being in the United States and Canada. While he was there he posted a pixellated picture of his outfit for his match against The Great Muta, and teased some spooky pictures which were him looking demonic inside a television set (of course though, he could just have been very bored, which does happen).
I am going to break it down into the main storylines going into Sumo Hall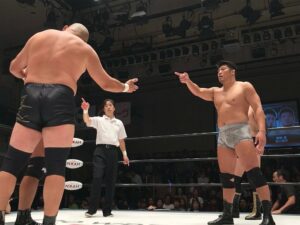 SHUHEI TANIGUCHI VS KAZUYUJI FUJITA 
Shuhei Taniguchi was voted by fans the MVP of the event at Korakuen Hall on 26th October, especially when he caught Fujita with a particular vicious soccer ball kick to the head (referee told Taniguchi off, he didn't care). However, the match went to Fujita via referee stop as he choked out Taniguchi with the sleeper hold (Takashi Sugiura had Taniguchi's tag partner, Go Shiozaki, in the front neck lock).
He has vowed that not only will Fujita remember his name (which he has claimed to forgotten), he is also going to bring him down.
Takashi Sugiura has taken to trolling Taniguchi on social media.
Early one morning Taniguchi went for a run in his local park, and Sugiura posted that only perverts hung around it then, and the next day when Taniguchi went for a run in the rain said that he had the face of a guilty man.
STINGER VS RATELS (including YO-HEY vs HAYATA)
Neither team has had much patience in waiting for each other in the ring, and matches have started with a four man brawl before the bell goes, at one point even among the streamers of Korakuen Hall.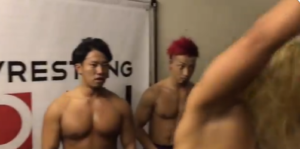 Tadasuke managed to defeat Yoshinari Ogawa on the 26th at Korakuen Hall, and cut a typically crazy promo, which had Daisuke Harada staring at him and YO-HEY looking at the floor (HAYATA managed to run off before YO-HEY caught him), and made an undulating hand motion, which Harada and YO-HEY imitated. They did it again at Hamamatsu.
The final match before Sumo Hall took place on the 22nd October in Hamamatsu, with the match ending in time limit draw as Kotaro Suzuki and Daisuke Harada slugged it out. As the two teams squared up, YO-HEY got hold of the GHC Junior belt and started kissing it, before HAYATA noticed and told him off.
Despite YO-HEY calling HAYATA by his name and not "Wife" in his post match promo afterwards (in which again HAYATA managed to escape and Harada and YO-HEY imitated Tadasuke's hand motion again), there wasn't too much between them that went on (not like last time at least).
RATELS had previously announced that they would be facing STINGER for their produce show in November, with Yoshinari Ogawa commenting that if the venue doesn't fill out then Daisuke Harada leaves NOAH, and RATELS disband, but as they were going to be on the card then it would be sold out.
The interviewer pointed out that the company hadn't said that would be the case, Kotaro Suzuki said it didn't matter, OGAWA had said it, and that was enough.
Aside from RATELS, Yoshinari Ogawa also said that after they retain the belts at Sumo Hall they would be challenging either AXIZ or THE TOUGH for the GHC Heavyweight tag belts, win them, and hold all the titles.
It is unusual junior heavyweights challenging heavyweights for titles, but there is a precedence for it, and one that Ogawa has had experience of. Yoshinari Ogawa, a junior heavyweight, defeated Jun Akiyama in 2002 for the GHC Heavyweight title (albeit by cheat tactics) and held it for five months before Yoshihiro Takayama defeated him for it. There was also the time when KENTA and Naomichi Marufuji (themselves junior heavyweights and holding their junior tag titles) challenged Mitsuharu Misawa and Yoshinari Ogawa for the heavyweight tag titles.
KAITO KIYOMIYA & AXIZ VS KONGOH\THE TOUGH
As Kaito Kiyomiya's new submission move is inspired by and a combination of Mitsuharu Misawa's jaw lock and Toshiaki Kawada's stretch plum, Naomichi Marufuji suggested he go and visit Toshiaki Kawada to get some advice on it. Kiyomiya did just this, and tried out the move on Kenoh on 14th October in Kanagawa.
It didn't go over well, and Kenoh termed it as a move taught "by an old man in a Ramen Shop".
Kawada may now be retired from wrestling (he says his "body rattles"), but it has been a long time since anyone has thrown down a gauntlet at him so to speak. Kenoh had probably better hope he doesn't appear at Sumo Hall.
At Korakuen Hall on the 20th October, Kongoh clashed with Kaito Kiyomiya and AXIZ, with Kiyomiya making Inamura tap out with his new submission.
Afterwards, Katsuhiko Nakajima got on the microphone and spoke (sarcastically) to Masa Kitamiya saying that ever since he had entered the Kensuke Office dojo eight years ago he had loved him (as a brother), in fact he had loved him ever since he was born.
Masa Kitamiya, who knows full well what Nakajima is like, told him to stop making fun of him, and that THE TOUGH would defeat them for the titles at Sumo Hall.
Kenoh was a little more serious and had one of his odd moments of concern for Kiyomiya, rather than spitting poison at him, he said that naturally he hadn't known Kiyomiya since he was born, but he had known him since the day he came to try out for NOAH, he had known him as a rookie, he had known him before he went to Canada, he was the one who gave him his first title shot, and know he was concerned as he remembered the hungry look in Kiyomiya's eyes, which he did not see anymore ("I know you, isn't it painful to be pampered?)
Kiyomiya snatched the microphone from him (he's not afraid to be a little rude to Kenoh), and told him that he was sick of hearing this from him. Yes he knew there was pressure, but at the same time he felt well supported by the fans, and at Sumo Hall he would show a new scenery.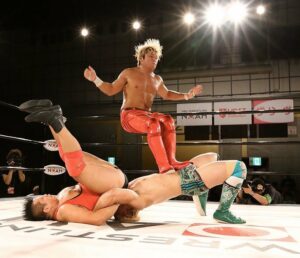 It was at Hamamatsu on the final night of the tour that the big cliffhanger ending came in the Kenoh vs Kiyomiya feud (and one that has probably also sparked off the future of Kaito Kiyomiya vs Yoshiki Inamura).
The audience were screaming him on as Inamura went to put Kiyomiya in the Oklahoma Stampede, but Go Shiozaki came to the rescue. Later on in the match, Inamura kicked out of the Tiger Suplex, and going to do it again Kenoh jumped Kiyomiya with a diving footstamp.
Kiyomiya rolled over clutching his neck, and the referee stopped the match. The win by default going to Inamura.
After looming over Kiyomiya, Kenoh kicked the seconds away (Hi69 wisely left the ring, while Nakajima just stared and got a mouthful), and then dangled the microphone over Kiyomiya, who didn't move.
Kenoh smiled and said, "Hey! GHC Heavyweight Champion, Kaito Kiyomiya! "I am going to change NOAH? I am going to create a new scenery?" Hey! How can you say that you are the GHC Heavyweight Champion, when you have just been defeated by a rookie in the first year of his debut! I say this time and time again, are you sure? Did you anticipate carrying this burden? It is the company…no, it is the anticipation of the the parent company LIDET ENTERTAINMENT, it's hard to be honest, right? Do you want to live the life of a wrestler who does not have any worries? Okay, Kiyomiya!! November 2nd at Sumo Hall, along with the GHC Heavyweight Championship, I will take away your belt and your burden."
Then Kenoh addressed the crowd and said, "It looks like I am having a "heart to heart" today, but Hanamatsu assholes, the next time I come back I will be the champion and these guys (THE TOUGH) will be champions too! We will make NOAH's ring shine like a diamond, because will we return to this ring with a happy ending. I will lead NOAH in the future! From now on, Kongoh will make NOAH shine like a diamond!"
After this, Kiyomiya was stretchered off, with NOAH announcing the next day he had a "cervical sprain", and were keeping him quiet for a week, plus pulling him from the free show in Kawasaki on October 27th.
In order to sell the injury (and the mystery) Kaito Kiyomiya has gone dark on social media at the time of writing – no posts, no interviews, no news articles except his injury, no nothing. NOAH will probably not even send him out at Sumo Hall to do autographs or the fan club.
The match between them is going to be intense.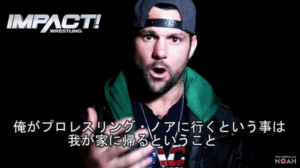 ELSEWHERE IN NOAH
~ Akitoshi Saito was on top form during the final dates of the tour, threw Masao Inoue out of the ring and later made him dance!
~ Sadly, Junta Miyawaki has not been able to get either his singles win or his first victory over a senior before Sumo Hall. The fans are watching his progress keenly and saying that he is growing stronger and stronger, and so it won't be too long now.
~ Kenoh has hinted that he will have new ring wear for Sumo Hall, STINGER may all be wearing white, and God knows what Naomichi Marufuji is going to be coming up with.
~ Eddie Edwards appeared at Korakuen Hall in a video to say that NOAH was always in his heart. Tadasuke also cut a funny video about the RATELS produce (which will also feature a tug-of-war).
~ NOAH announced that Dragon Bane and Hijo de Canis Lupus (Luchadores from IWRG) will be coming to NOAH on 3rd December.
EVENT RECAPS AND POST MATCH INTERVIEWS
Event recap: 13th October, Hyogo
Post match promos: 13th October, Hyogo
Event recap: 14th October, Kanagawa
Post match promos: 14th October, Kanagawa
Event recap: 20th October, Korakuen Hall
Post match promos: 20th October, Korakuen Hall
Event recap: 22nd October, Hamamatsu
Post match promos: 22nd October, Hamamatsu
NEWS
Sumo Hall Update
Riki Choshu (LIDET'S chairman) will be attending Sumo Hall to inaugurate the new GHC National Championship belt, which he will present to the winner of Takashi Sugiura vs Michael Elgin. In addition, Choshu will be doing a signing session. Further details can be found in the link above.
Kenta Kobashi will be in attendance at Sumo Hall to inaugurate the new GHC Heavyweight Championship belt. Kobashi will take the old belt away (which he held as the 6th champion, and for 735 days), and present the new belt to the winner of Kenoh vs Kaito Kiyomiya. NOAH have not announced whether Kobashi will be doing commentary or else signing autographs.
Sadly, Sonico has become injured which means that he will miss Sumo Hall. The card has been changed with Osamu Nishimura taking his place teaming with Hi69 and Junta Miyawaki vs The Sugiura Army (Kazushi Sakuraba, NOSAWA and Hajime Ohara)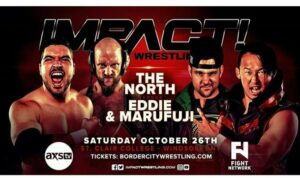 Naomichi Marufuji abroad
Naomichi Marufuji came to IMPACT Wrestling's PPV "Bound For Glory" on October 20th to face Michael Elgin. I haven't seen the match, but he was defeated by Burning Hammer. After this (and a match the night before where he teamed with Rob Van Dam and Rhyno), he traveled to the CAN-AM Dojo in Windsor, Ontario, Canada where the trainees would take part in a demonstration with one lucky person being bought to NOAH to train and appear in the promotion. While he was at the dojo, Marufuji took a video showing where Kiyomiya had been.
Before heading back to Japan, Marufuji will have a few more matches for IMPACT, taking advantage of Josh Alexander's challenge on 25th October, and on the 26th October teaming with fellow NOAH wrestler, Eddie Edwards, against The North in Windsor, Ontario.
Global Junior League Returns
NOAH have announced that Global Junior League will return in 2020, at the unusually early date of January (normally it is held in the autumn or early winter), no participants have been announced yet.
CURRENT CHAMPIONS
*This chronology will only be maintained for NOAH wrestlers.
THIS WEEK IN NOAH
Sunday 27th October: Kashiwa Halloween (free event with three matches)
Sunday 27th October: Masa Kitamiya (31)
Saturday 2nd November: "NOAH The BEST"
BROADCASTS
Sunday, October 20th: Korakuen Hall ("Premium Prelude")  ~ Saturday 26th October, Samurai TV
Saturday 2nd November: "NOAH the BEST" (Sumo Hall) ~ Sunday 10th November, G +
LINKS
Shiozaki's first clash with Beast Fujita
Marufuji enters the world of demons, countermeasures against Great Muta complete
PICTURE CREDITS: NOAH GHC, PKDX