This Day In Wrestling History – October 17th
October 17th highlights include Jeff Jarrett and Steve Austin leaving the WWF/WWE, and Raw coming live from Mexico for the first time ever!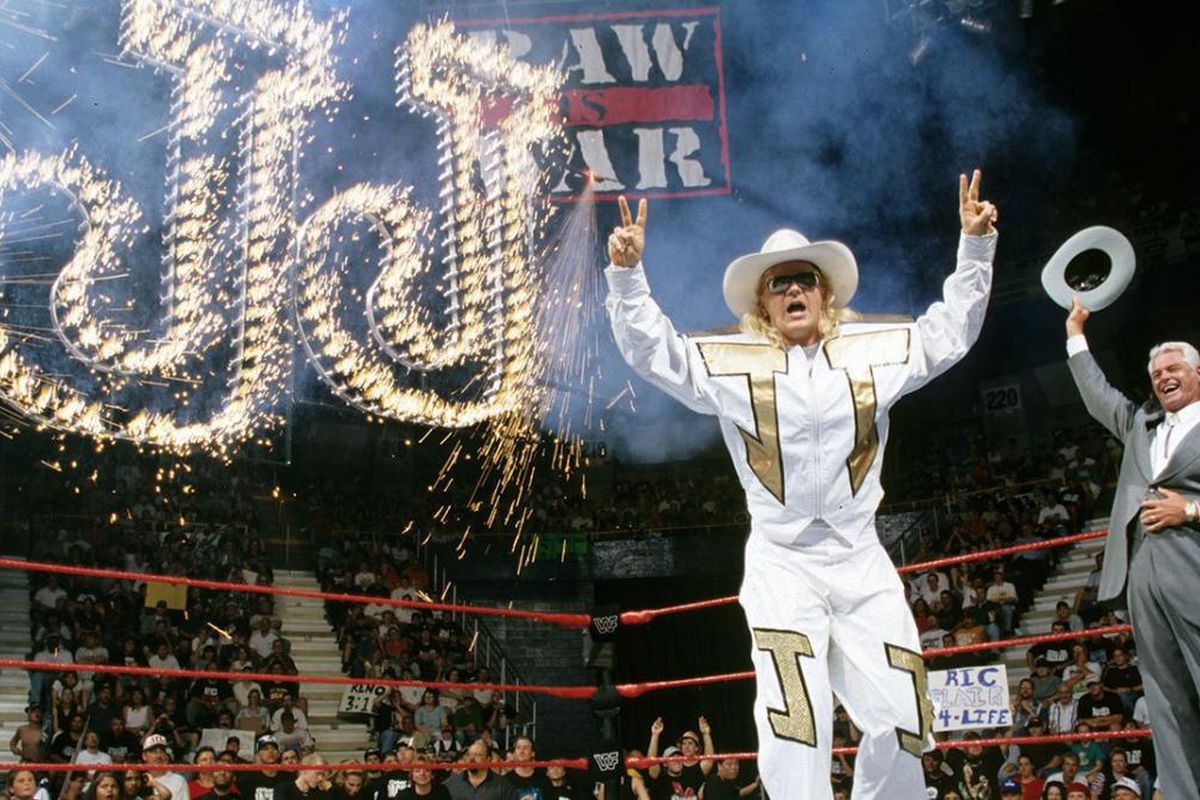 October 17th brings another look by Liz, as she continues to research past wrestling events. Highlights are Jeff Jarrett and Steve Austin leaving the WWF/WWE, and Raw coming live from Mexico for the first time ever!
Born On This Date:
1940 – James Donald Raschke (Baron Von Raschke)
1954 – Victor Mar Manuel (Black Cat)
1957 – Steven Douglas McMichael
1976 – Fabiola Balbuena Torres (Fabi Apache)
1990 – Amanpreet Singh Randhawa (Mahabali Shera)
This Day In Wrestling History:
1961 – Jackie Fargo & Lester Welch defeat Great Mephisto & Dante to win the Southern Tag Team Title.
1961 – Mr. M defeats Hard Boiled Haggerty in Minneapolis, Minnesota to win the AWA United States Heavyweight Title. He would be the final champion, as the title was abandoned a few months later.
1982 – Bret Hart defeats Bad News Allen to win the Stampede North American Heavyweight Title for the fifth time,
1982 – Jimmy Valiant defeated Ivan Koloff  to win the NWA Television Title.
1985 – Sherri Martel defeats Candi Devine   to win the AWA Women's World Title for the second time.
1988 – Forbes Magazine reports that the World Wrestling Federation  was worth $100 million. Rumors also begin that Ted Turner would be purchasing Jim Crockett Promotions, which he did and renamed World Championship Wrestling.
1991 – Tatsumi Fujinami & Big Van Vader defeat Riki Choshu & Masa Saito to win the Super Grade Tag League tournament.
1992 – Todd Champion defeats Butch Reed for the USWA Unified Heavyweight Title.
1999 – Jeff Jarrett's had his final appearance in the WWF,  he was not even obligated to be there. His contract had expired the night before and he was leaving, at the time, he was the Intercontinental champion. Years later he would return (who doesn't?).
2005 – On Raw from Stone Cold Steven Austin appeared and demanded that Vince McMahon come to the ring to address the firing of Jim Ross.  Stephanie McMahon came out instead, telling Austin that if he defeated Ross' replacement, Jonathan Coachman, at Taboo Tuesday, Ross would get his job back.  The match would never happen, as Austin would (again) walk out on WWE when he didn't like the planned story line for the match.
2011 –  WWE broadcast Raw from Mexico for the first time.
2011 – James Storm defeated Kurt Angle to win the TNA World Heavyweight Championship.
2012 – Radio show host Bubba the Love Sponge appeared on The Howard Stern show  discussing the lawsuit Hulk Hogan had filed against Bubba.
2015 – It was reported that Patrick Clark, Jr (Velveteen Dream) signed a developmental contract with WWE. He would debut in February 2016.
Died On This Date: